Hello everyone! Today, I'm happy to share a few images taken during a walk through a local nature preserve. The area consists of mixture of gardens filled with native plants, wetland ponds, and a small mixed hardwood forest filled with old maple, oak, and American beech. The property is relatively small with well maintained trails and a surprising lack of underbrush covering the forest floor. The lack of an understory combined with the aging trees makes this an ideal hunting grounds for a mushroom forager such as myself. With less shrubs and litter to hide beneath, I it much easier to scan wide areas of the forest in search of tasty edible fungi.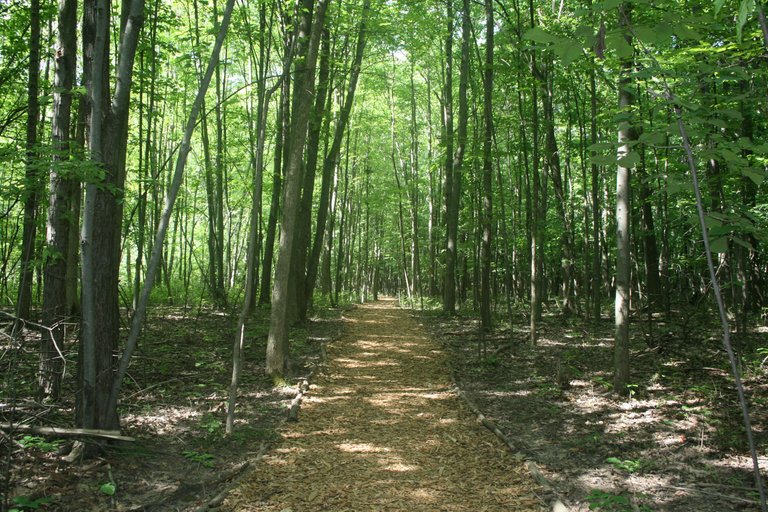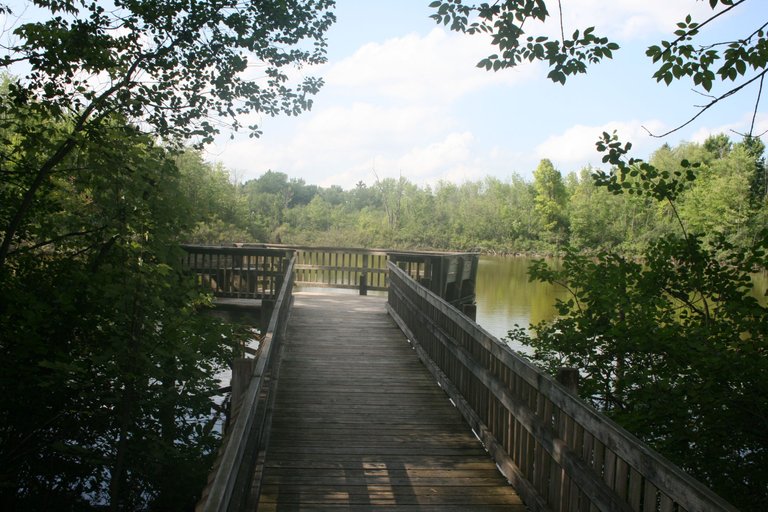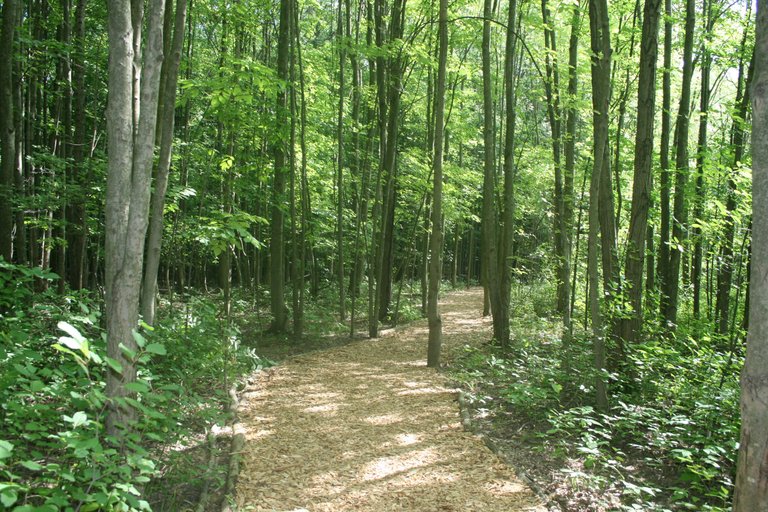 On this particular walk, I was in search of chanterelles, one of the tastiest and most well-regarded gourmet mushrooms native to my region of the world, and in my hunt, I was successful - very successful.
After a couple of days of heavy rains at the end of last week, and a string of warm, humid days that have followed, the perfect fruiting conditions for chanterelles were in place. Mushroom bag in hand, I made my way into the woods to collect my bounty, and, to my shock and delight, there were more chanterelles than I had time to collect! In some parts of the woods, I could hardly take more than a couple of steps before stumbling upon another patch of fresh, vibrant, and aromatic chanterelles.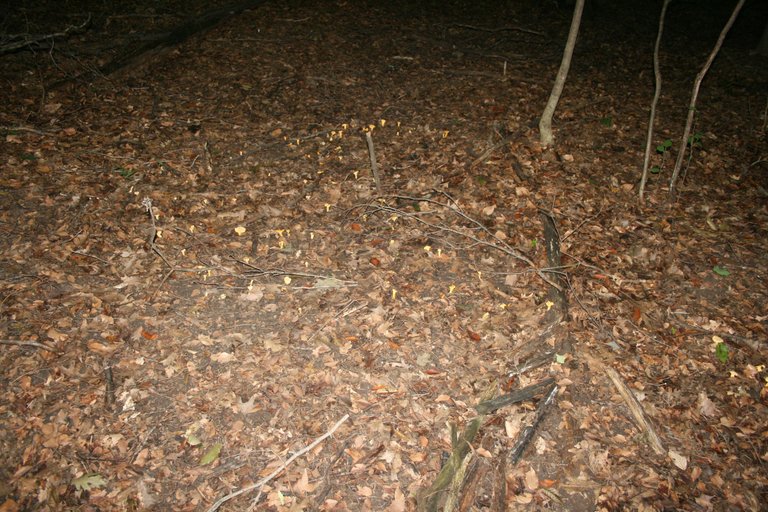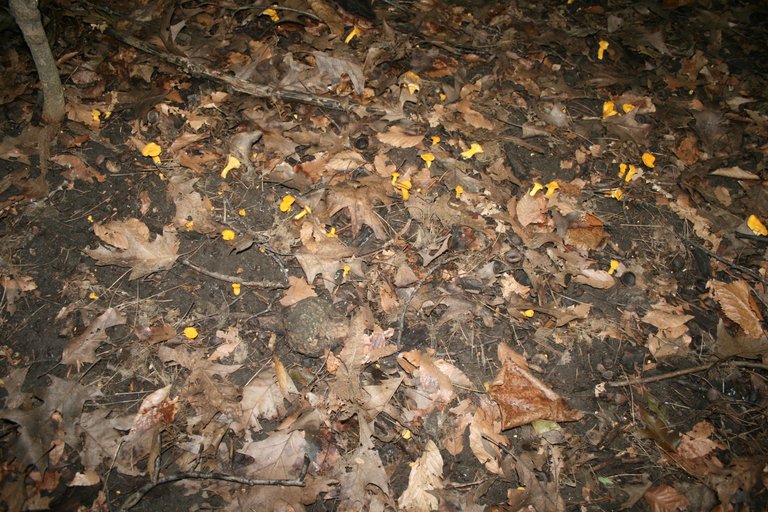 I stayed for a little over an hour and a half until I ran out of sunlight before heading home to clean off my haul. In total, I brought home a little under 1.5 pounds of chanterelles. I documented this day of collecting in a post here on Hive earlier this week to summarize what the 3 species of chanterelles I encountered look like as well as one of their most notorious poisonous look-alikes: The Eastern-Jack-O'Lantern Mushroom.
A link to that post can be found here: https://peakd.com/hive-166168/@tych021/mushroom-monday-my-most-successful-chanterelle-haul-yet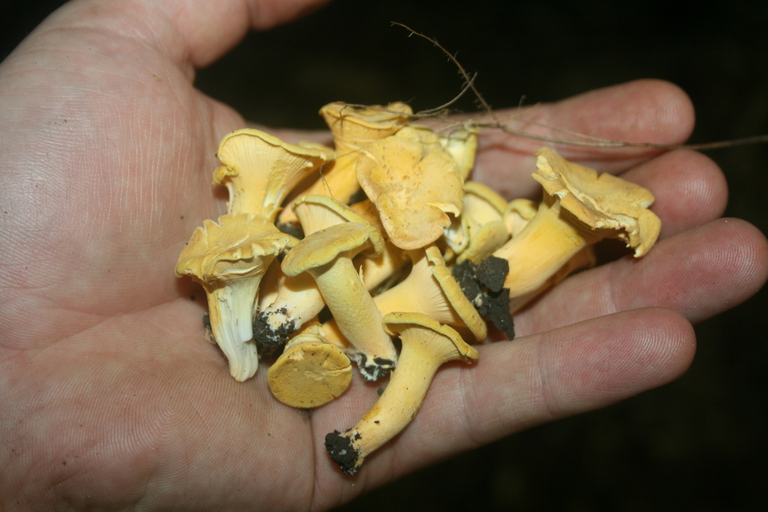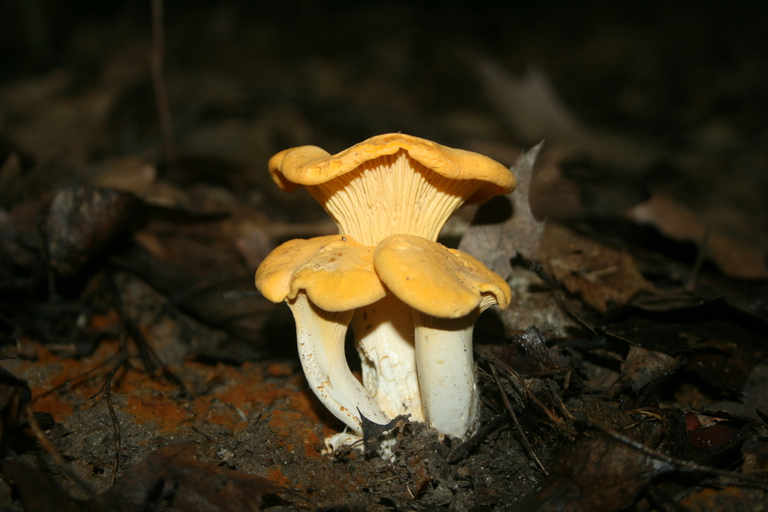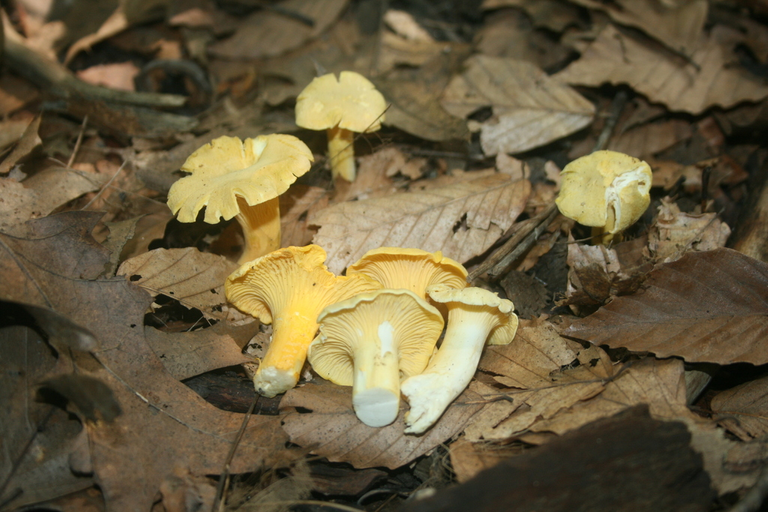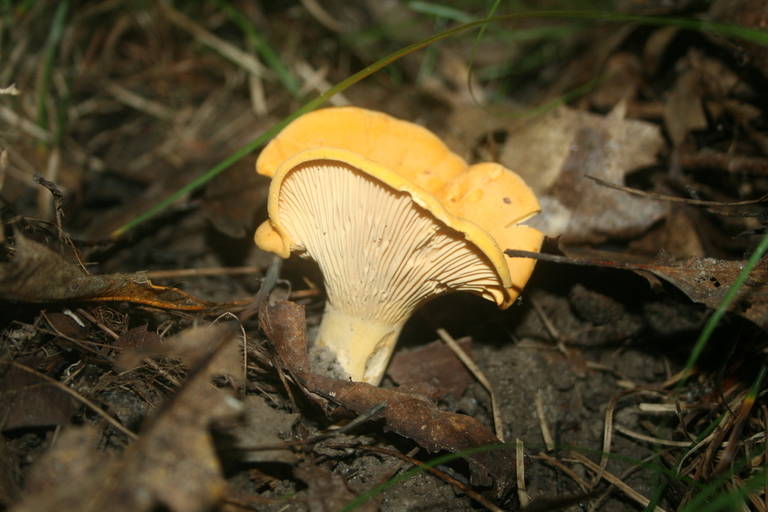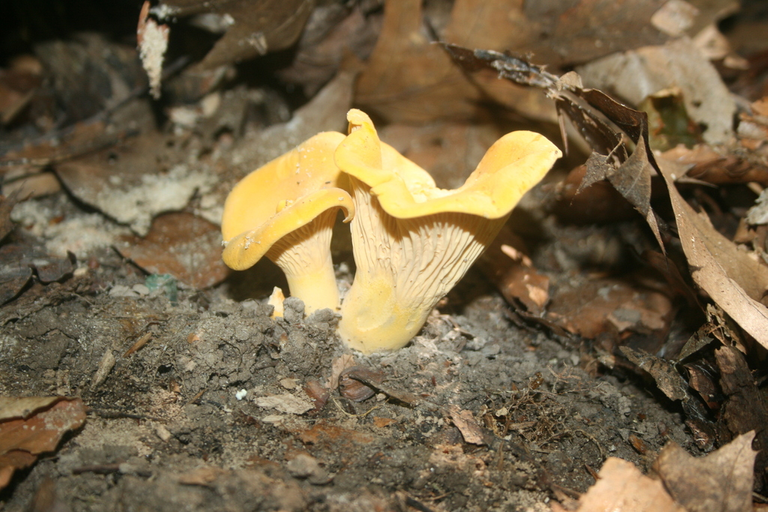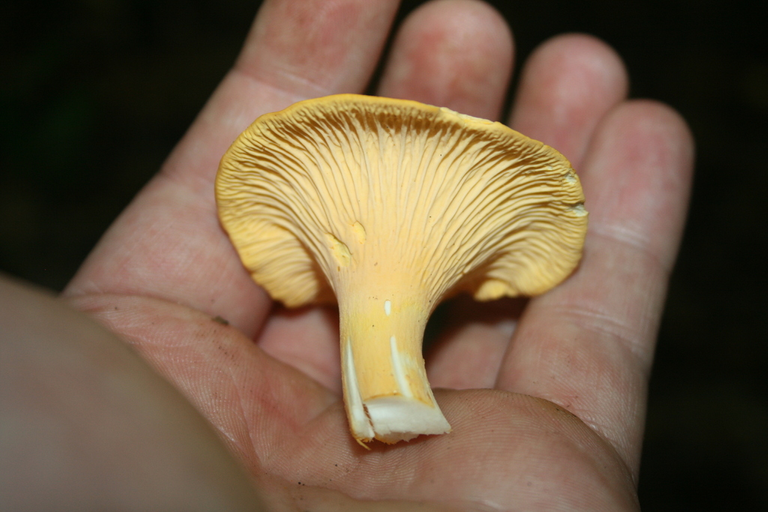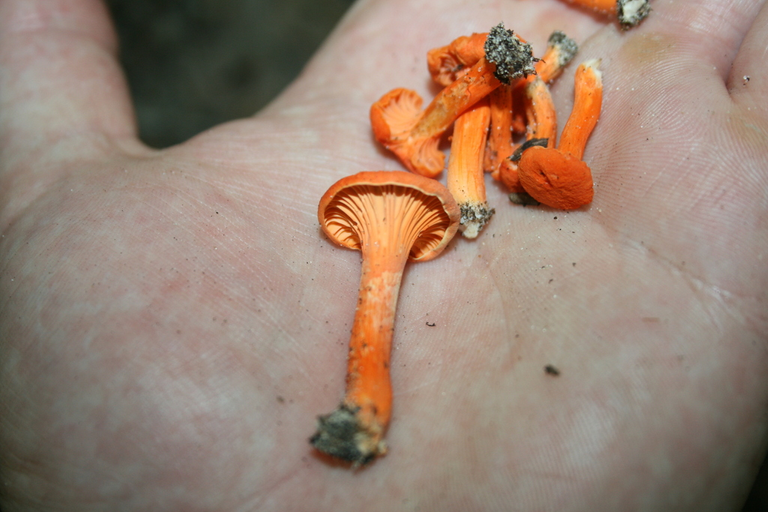 After making this post, I went back to the same area to do one more scan of the forest only to find just as many new chanterelles had sprouted in the couple of days since I had last visited. I was also able to find a solitary frond of Chicken of the Woods as well: another tasty edible species. This spot has definitely made it onto my short list of mushroom hunting grounds. I can't wait to head back this fall to see what other delicious edible fungi may be lying in wait!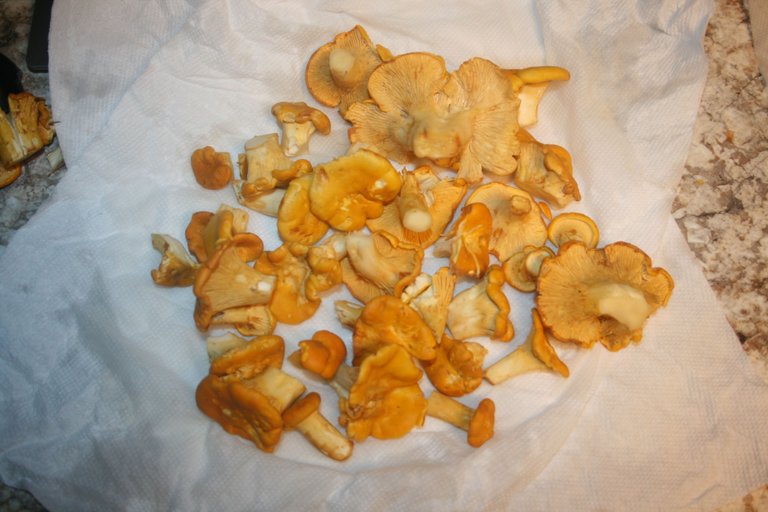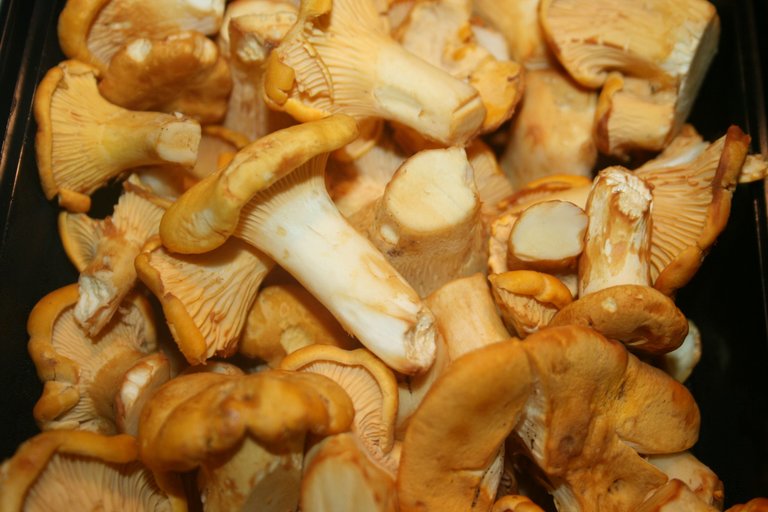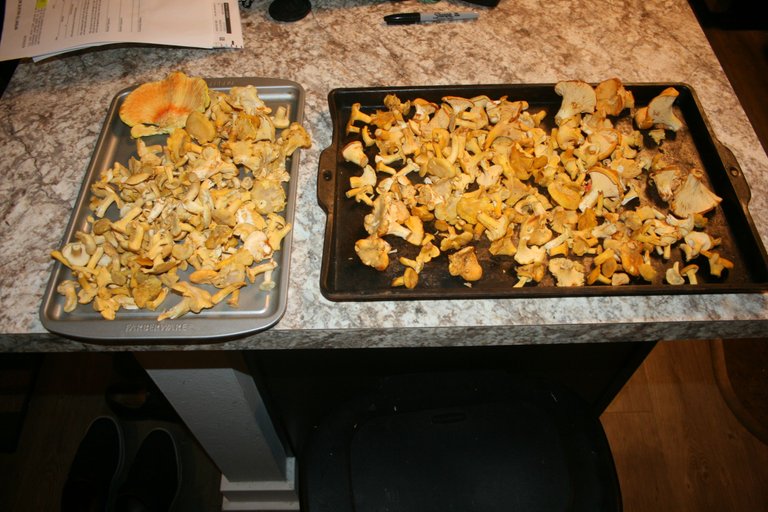 Thank you for walking with me!