Last Easter being a bit of a blur because of lock down and covid-19, Margrette, my daughter's mother-in-law decided to go full out on Easter Sunday and spoil the family with a lavish lunch fit for royalty.
I would love to share my experience with my Hive buddies, so here we go.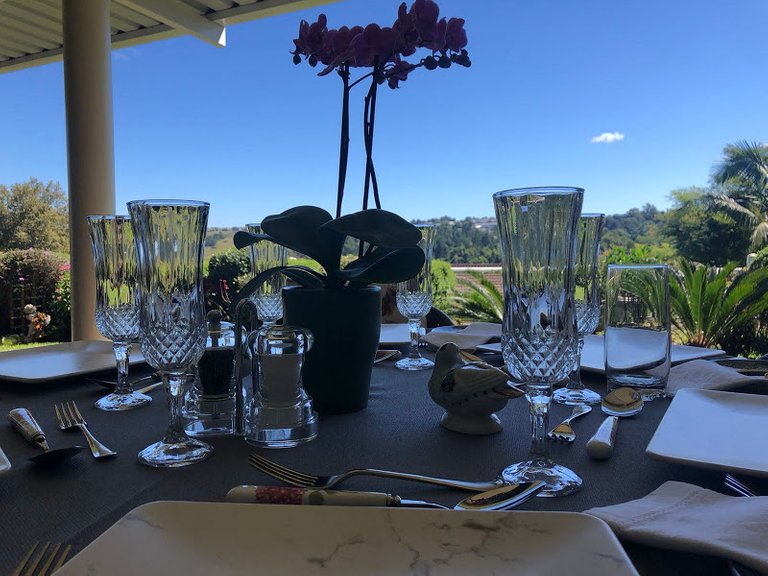 It was so nice to just sit back and enjoy someone else's food for a change. It always tastes so much better for some reason.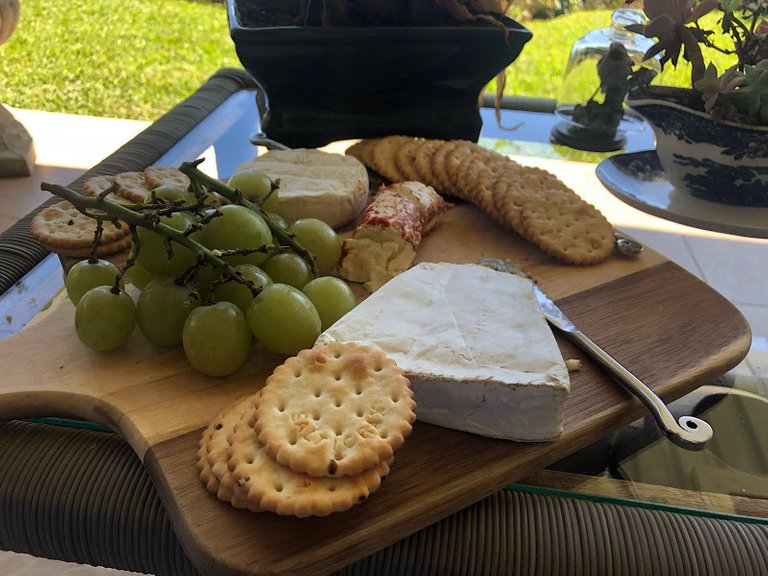 The food was cooked in the old traditionally South African Farm style, so delicious.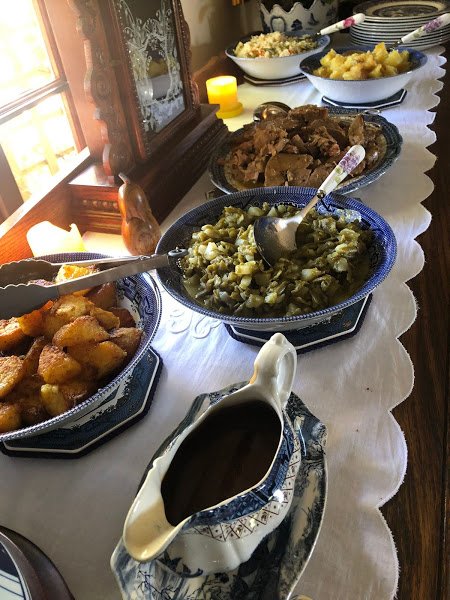 South African Farm Food; Rice, roast potatoes, beans cooked with potatoes and onions and butter, sweet potatoes, Roast lamb, and most importantly, gravy.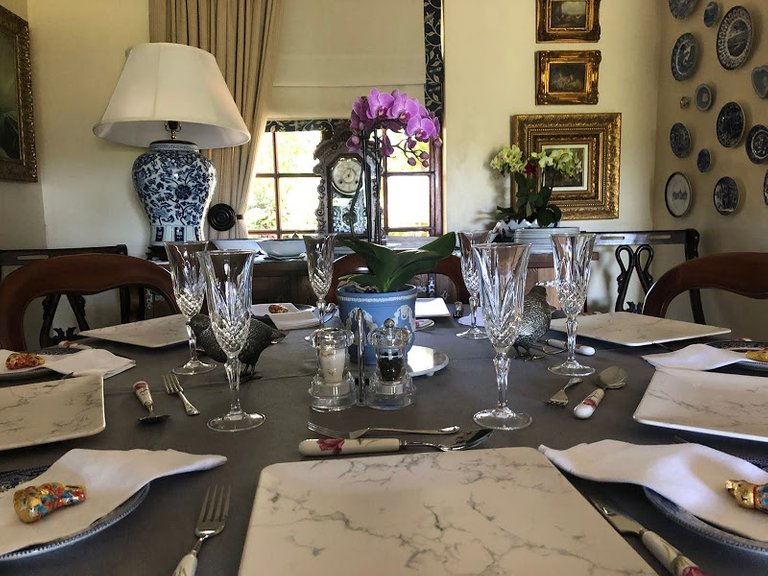 A table set for a Queen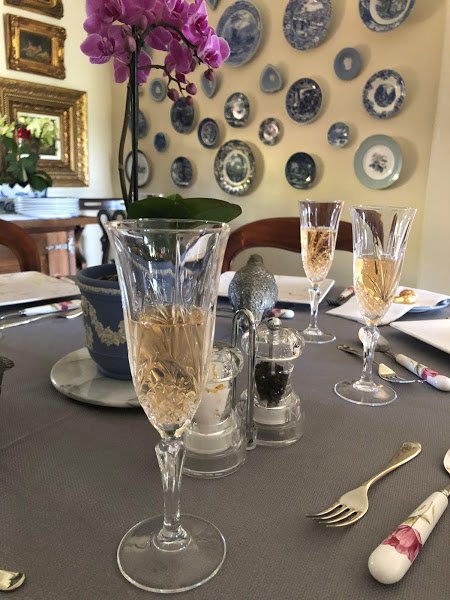 Peach Champagne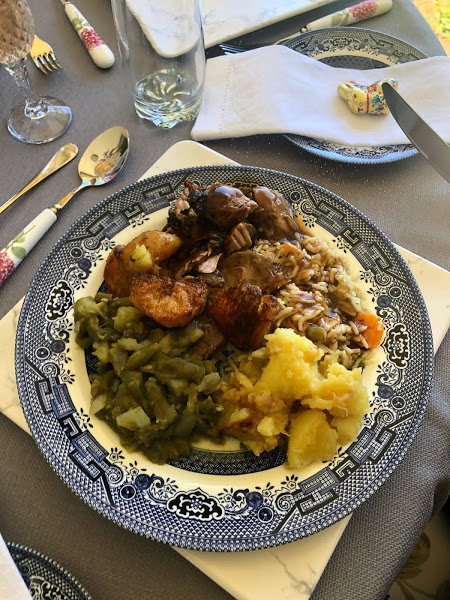 Plate of delicious "Boere Kos" in English "Farm Food"
The Dessert was so amazing, Trifle, carrot and orange cake, ice cream and custard, what a feast we had.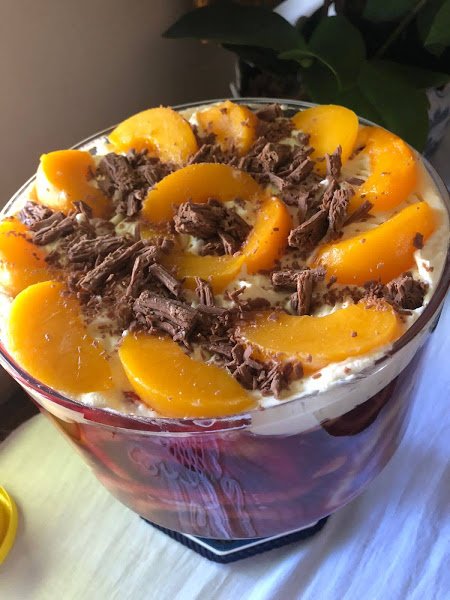 The Trifle was made with sponge vanilla swiss roll layering, Old Brown Sherry, jelly and custard, with peaches and cream topping sprinkled with chocolate.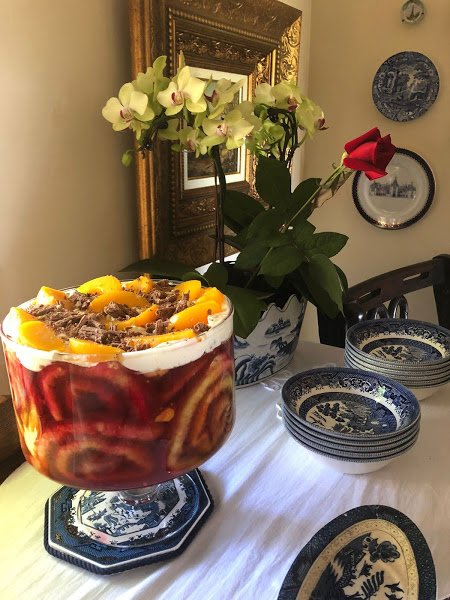 To finish the day off we had coffee or tea and cake which was out of this world. I want Margrette's Carrot Cake Recipe for sure.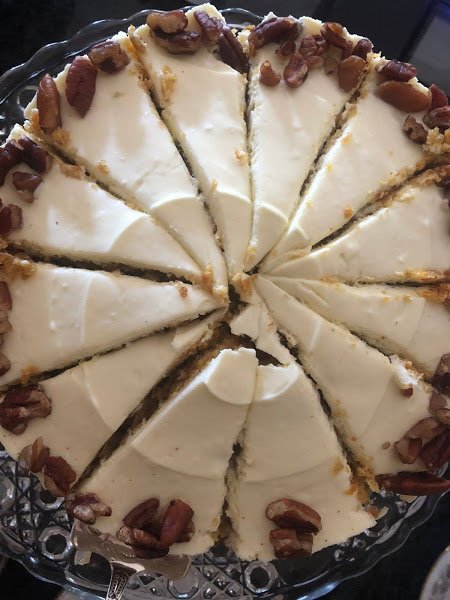 The most deliciously moist carrot cake I have ever tasted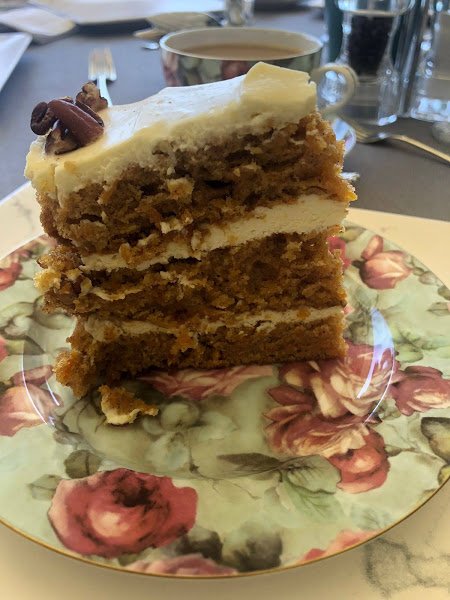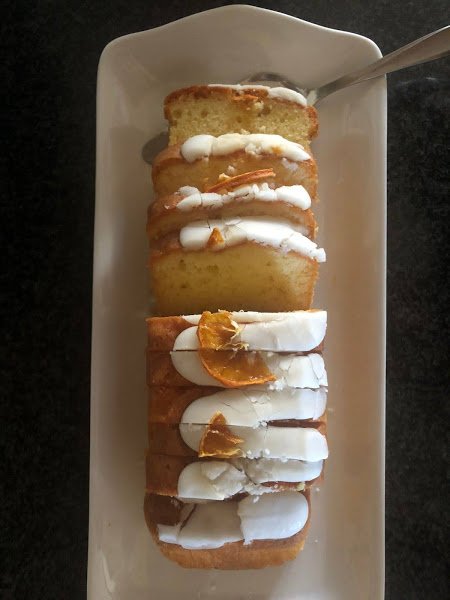 Orange cake with frosting on top, absolutely delicious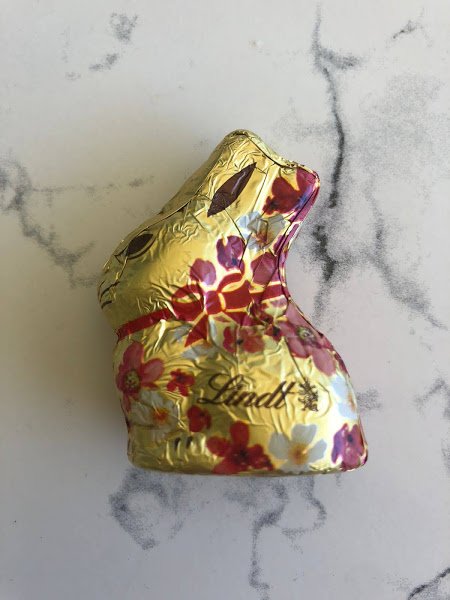 Last but not least "Chocolate Bunny" for all the guests
We all went home ready to explode from all the wine, food and dessert. Had a lovely day and enjoyed it.
After all, we don't know what lies around life's corner, or another lock down next year! so we went the "Full Monty" this year and made the most of it.
Thank you for giving me the opportunity to share my Easter Sunday with you, and all those who celebrate Easter, "Happy Easter" and hope you enjoyed it as much as I did.
Original content by @artywink
All photos property of @artywink