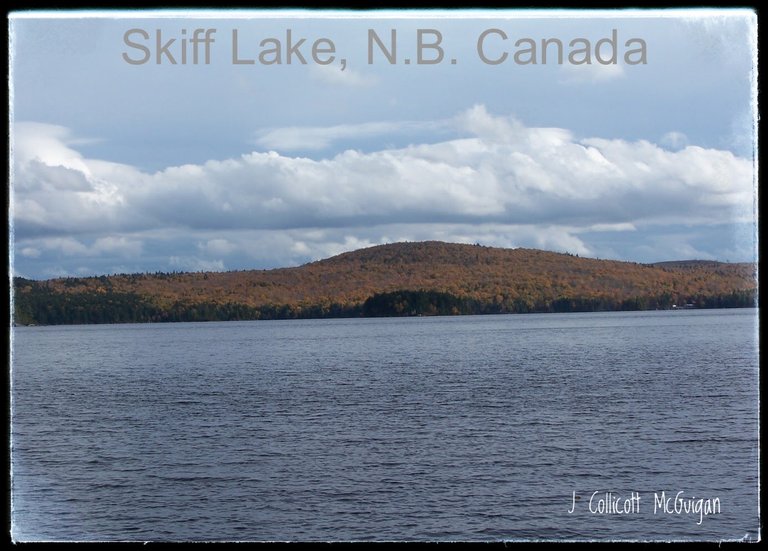 Round #24
Theme is
LAKES OF THE WORLD


Skiff Lake is dear to my heart as it was the lake where I spend a lot of time as a youngster. I would often bike out to the lake, with a friend, on a warm summer's afternoon and spend the afternoon swimming and splashing around in the cool spring fed water.
There have been casualties on the lake, such as drownings. My mother was always nervous around water and didn't want me to go. She was afraid when I went there that I might swim out too far and not survive.
At the time, in the excitement of youth, I thought my mother was being unreasonable. Now I realize she had a true concern. Luckily my guardian Angel was with me and I always managed to arrive safely home. Or maybe it was a mother's prayers that protected me from danger. 🙏
Sunrise at Skiff Lake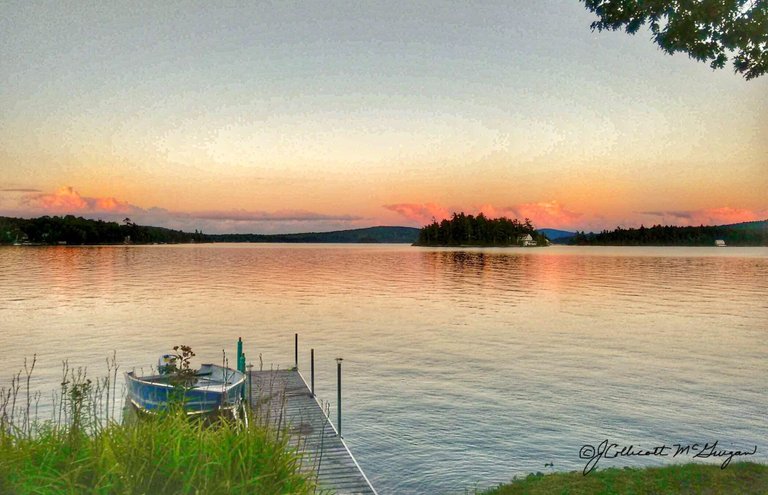 The peacefulness and beauty of the lake can be felt the minute you see it. There are not too many motor boats or jet skis to disturb the tranquility of the area.
The sun is peeking up from the tree line to announce another beautiful day as he catches his reflection in the lake.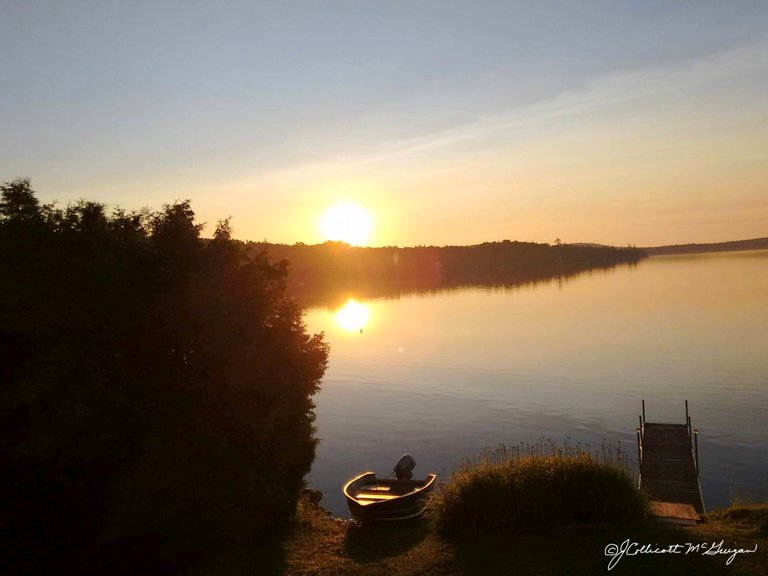 As for fishing~ landlocked salmon and small mouthed bass can be found in the lake.
source
.
Water skiing is a favorite sport for cottagers at the lake.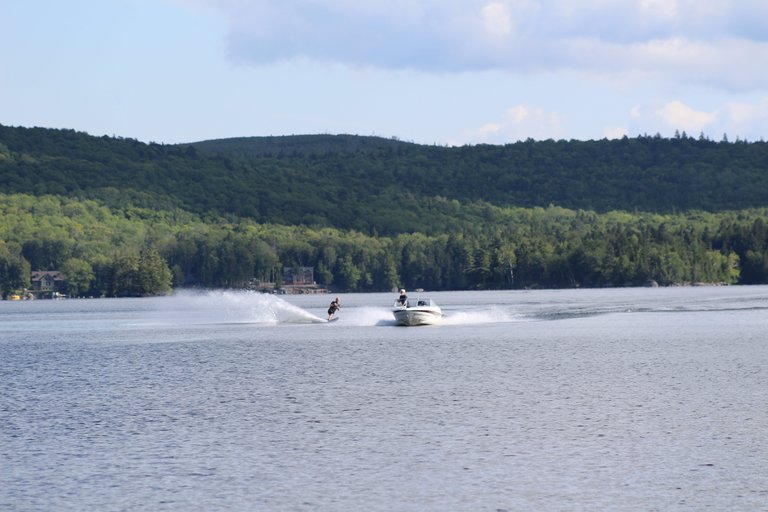 For information on this contest, check
Here
.