Hello #hive @onchainart
Lazy Monday and I am not feel like doing anything, Work been slow and boring so I have decided to create something simple and quick with some funny twist.
Fighting Robots, A funny idea that even your robot toys wants some PC time for them selves, But yet babies will always still need their mom need to be there to make sure no one breaks anything .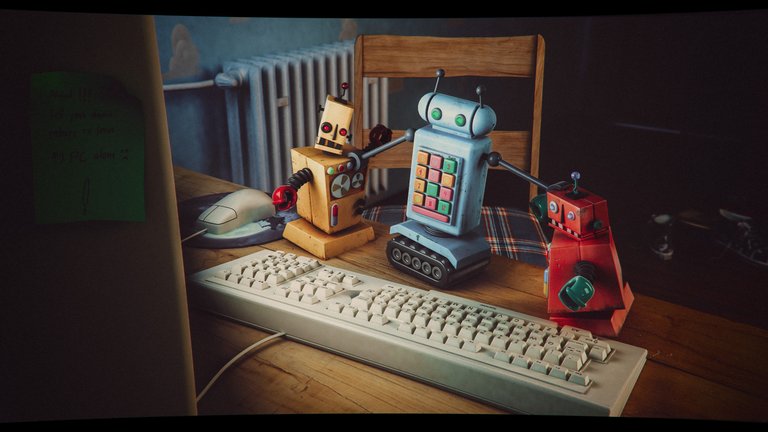 I kept the scene simple and neat, A small desk with keyboard on it, And ofc my heros the small robot babies fighting over who's turn to play. and to make a funny twist i have added a note on the side, Can have a look at the end of this pot.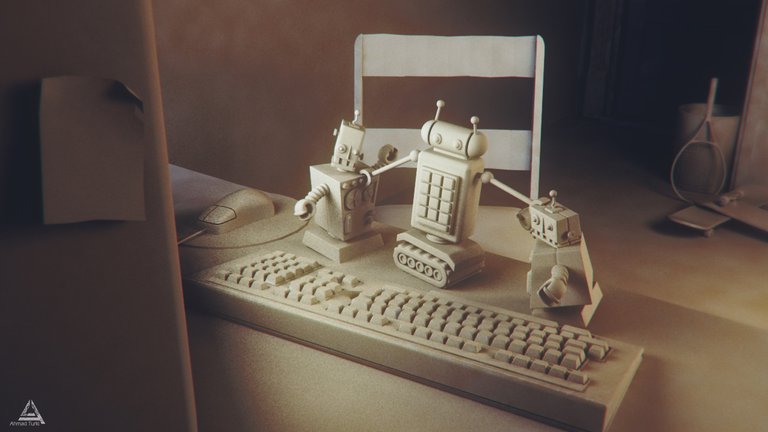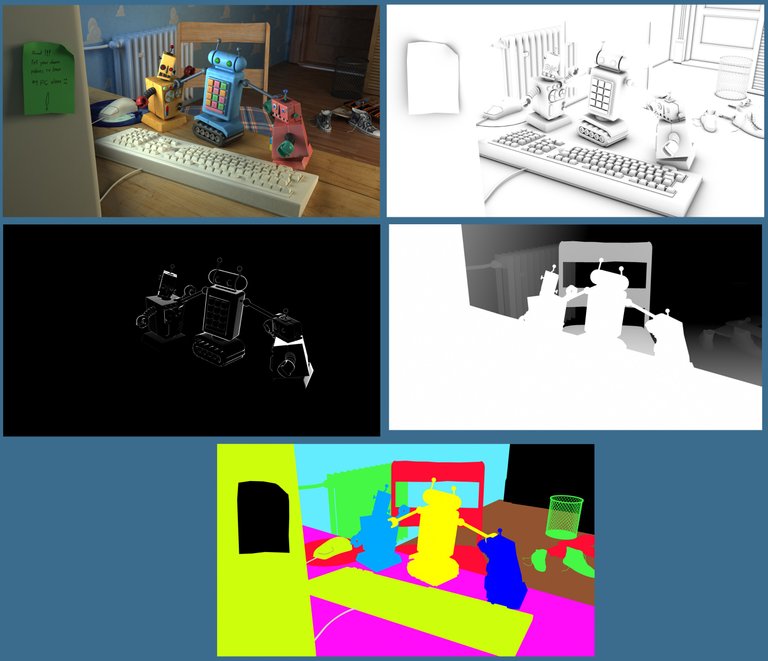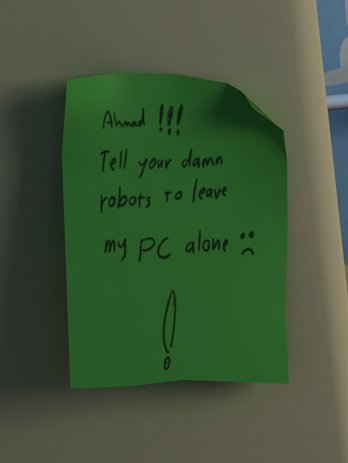 ---
Let me know if you have robots driving you crazy aswell :P
  software used : Maya / V ray / Photoshop

---