Hola amigos, he estado haciendo algunos trabajos con rostros femeninos y me gustaría mostrar en esta publicación uno de ellos.
Ella es AZULINA DE LA TIERRA, no tomé fotos del proceso de bocetado y dibujo, pero si tomé fotos del proceso de coloreado. Veamos algunas fotos antes de pasar al resultado final:
English version:
Hello friends, I have been doing some work with female faces and I would like to show one of them in this publication.

She is AZULINA FROM EARTH, I did not take photos of the sketching and drawing process, but I did take photos of the coloring process. Let's see some photos before moving on to the final result: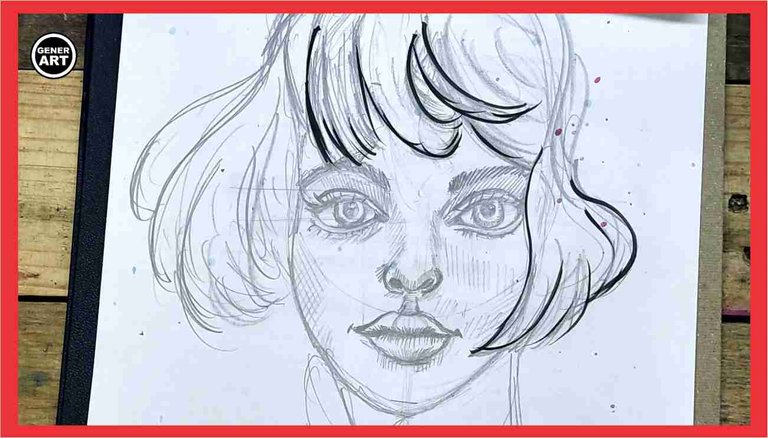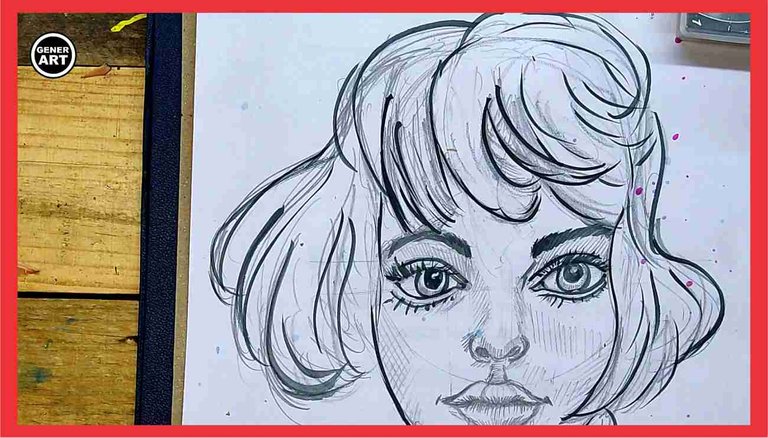 El delineado lo hice con acuarelas y pincel, algunos les dicen técnica aguada, También utilicé pintura acrílica a base de agua.
Lo más difícil en esta oportunidad es que estoy trabajando sobre una hoja de papel Bond, y no es una superficie adecuada para pintar con pintura acrílica a base de agua y acuarelas.
I did the outline with watercolors and a brush, some call them gouache technique. I also used water-based acrylic paint.

The hardest thing this time around is that I'm working on a sheet of Bond paper, and it's not a suitable surface for painting with water-based acrylic paint and watercolors.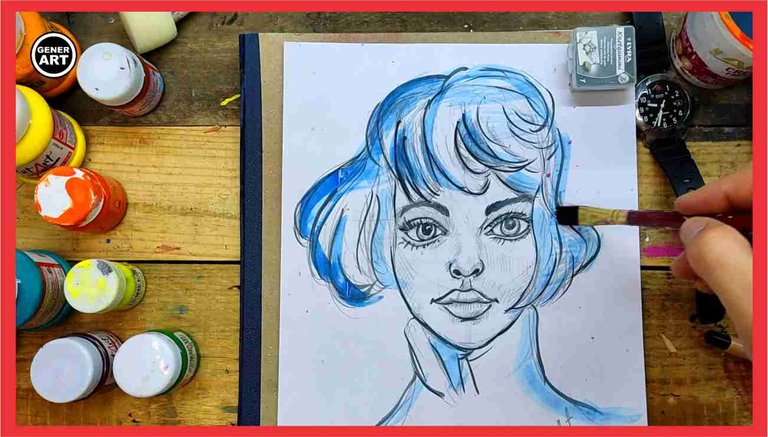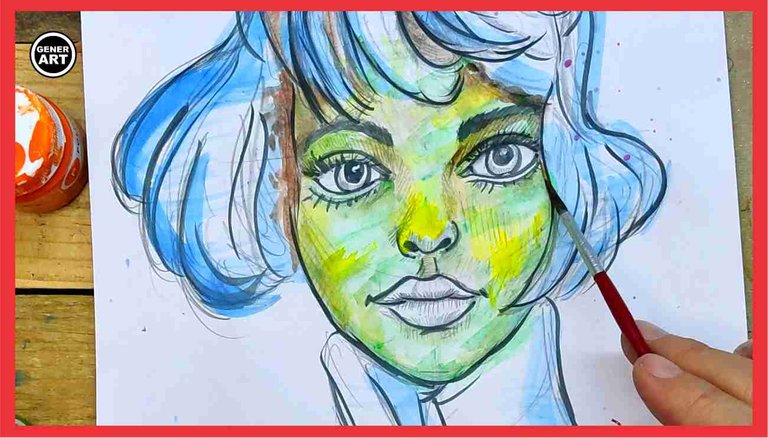 Hasta este momento el resultado que iba teniendo me gustaba mucho, es una chica con unos ojos preciosos y con mucho movimiento en el cabello.
Until this moment I liked the result a lot, she is a girl with beautiful eyes and a lot of movement in her hair.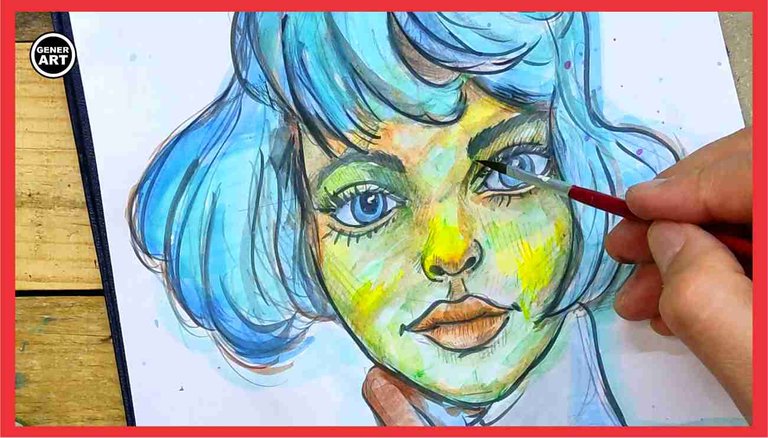 También hice un video del proceso de coloreado, espero poder pronto editarlo y presentarlo a todos ustedes para que lo puedan disfrutar, estoy seguro que los que aman el arte lo harán.
Sigamos viendo otras fotos.
I also made a video of the whole process while I was painting, I hope to be able to edit it soon and present it to all of you so you can enjoy it, I'm sure those who love art will.

Let's keep looking at other photos.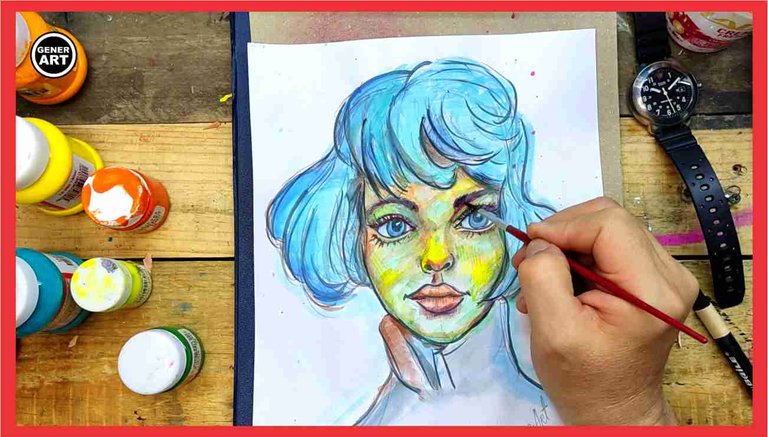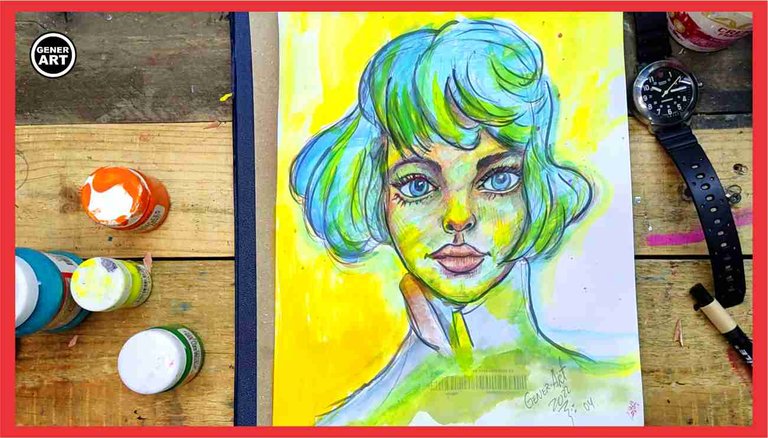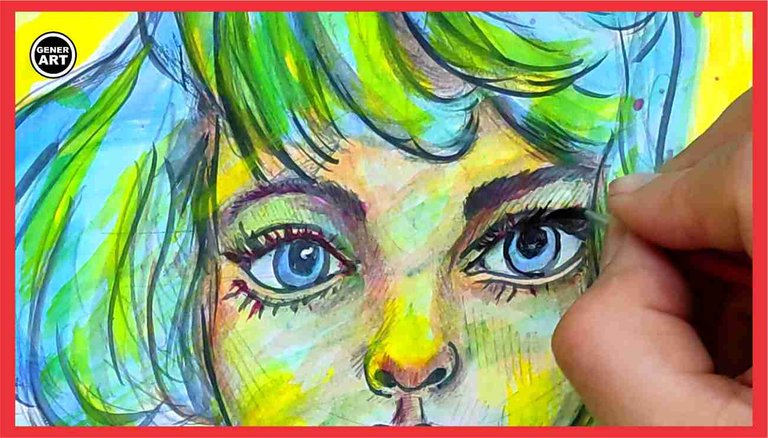 RESULTADO FINAL / Final result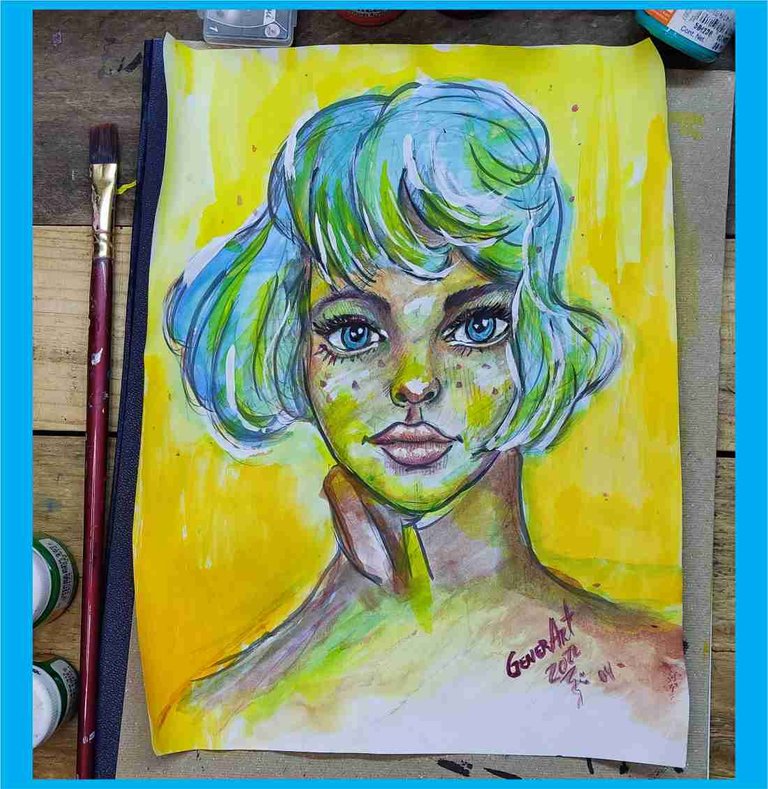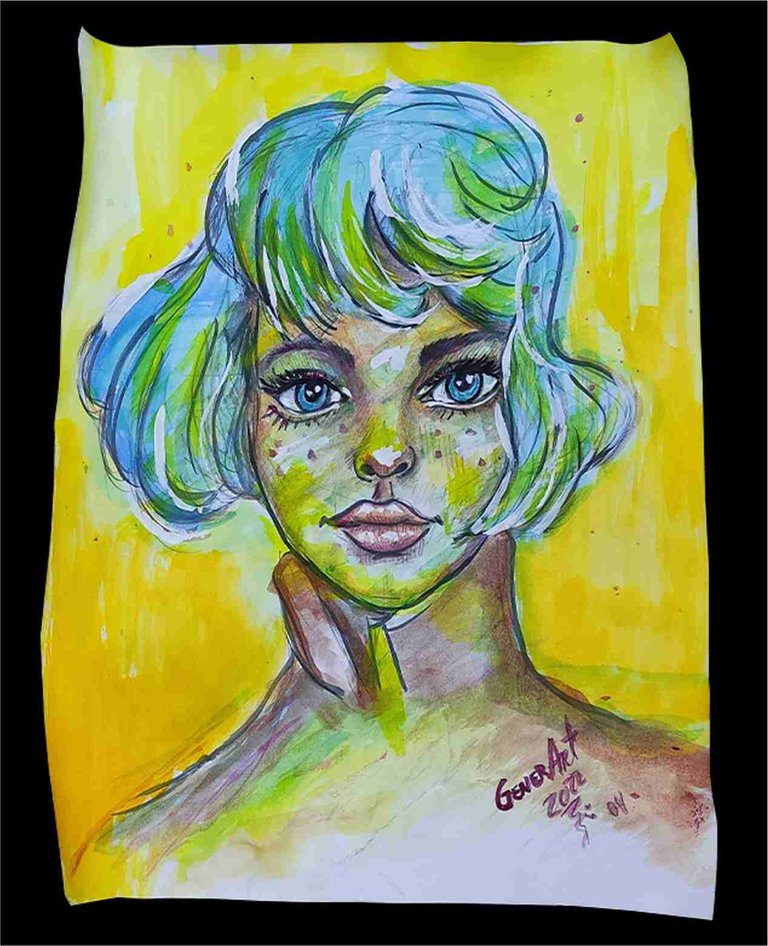 Foto de Portada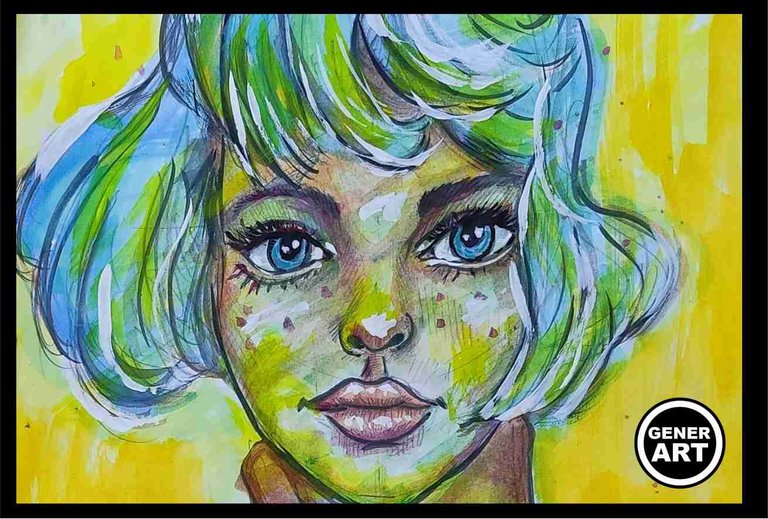 Es todo por los momentos estimados amigos del dibujo, las ilustraciones y el arte en general, espero que este trabajo con acuarelas y pintura acrílica sobre una hoja de papel Bond haya sido del agrado de todos ustedes, espero sus sugerencias y apreciaciones en los comentarios de la publicación.
Me despido no sin antes dejarles mis redes sociales:
It's all for the moments dear friends of drawing, illustrations and art in general, I hope that this work with watercolors and acrylic paint on a sheet of Bond paper has been to the liking of all of you, I hope your suggestions and appreciations in the comments of the post.

I say goodbye not without first leaving my social networks:
TU APOYO ES MUY IMPORTANTE PARA MÍ
YOUR SUPPORT IS VERY IMPORTANT TO ME


Cortesía de @equipodelta
NOTA: todos los dibujos y pinturas hechos por mí tienen Derecho de Propiedad Intelectual, además tienen una historia ligada únicamente a mi persona y mi entorno, ya sean conocidos, familiares o amigos. Gracias por no plagiar.