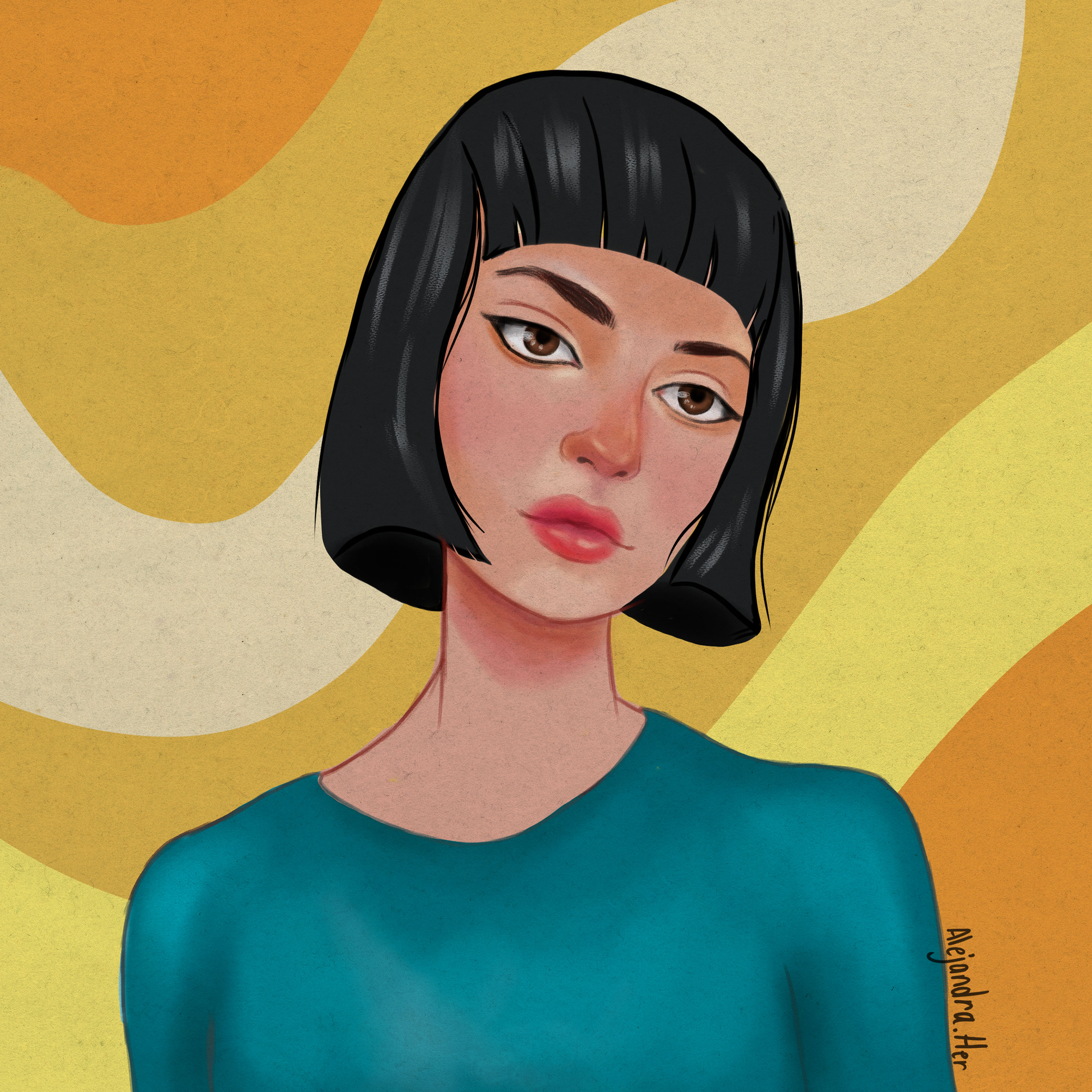 Today I have decided to make a digital female portrait, one of those that I like so much. Lately I've been working on outline my own illustration style, but especially on making everything I do look cohesive, both comic style and illustration.
Hoy he decidido hacer un retrato digital femenino, de esos que tanto me gustan. Últimamente he estado trabajando en resaltar mi propio estilo de ilustración, pero especialmente en hacer que se vea cohesionado todo lo que hago, tanto el estilo cómic como la ilustración.
Lock down has led me to develop digital processes much more, and although it is something that I love, I also miss painting with watercolors.
La cuarentena me ha llevado a desarrollar mucho más los procesos digitales, y aunque es algo que me encanta, también extraño muchísimo pintar con acuarelas.
Here I share a little of my process.
Acá les comparto un poco de mi proceso.
Sketch / Boceto
The first thing I work on is the digital sketch. Although it looks quite realistic in proportion, it does not actually correspond to real proportions: the eyes are larger and the neck longer, as well as the shoulders narrower. These proportions correspond more to a certain type of comic, a style that has influenced me a lot in recent years.
Lo primero que trabajo es el sketch digital. Aunque se ve con proporciones bastantes realistas, en realidad no corresponden a proporciones reales: los ojos son más grandes y el cuello más largo, así como los hombros más angostos. Estas proporciones corresponden más a cierto tipo de cómic, estilo que me ha influenciado muchísimo en los últimos años.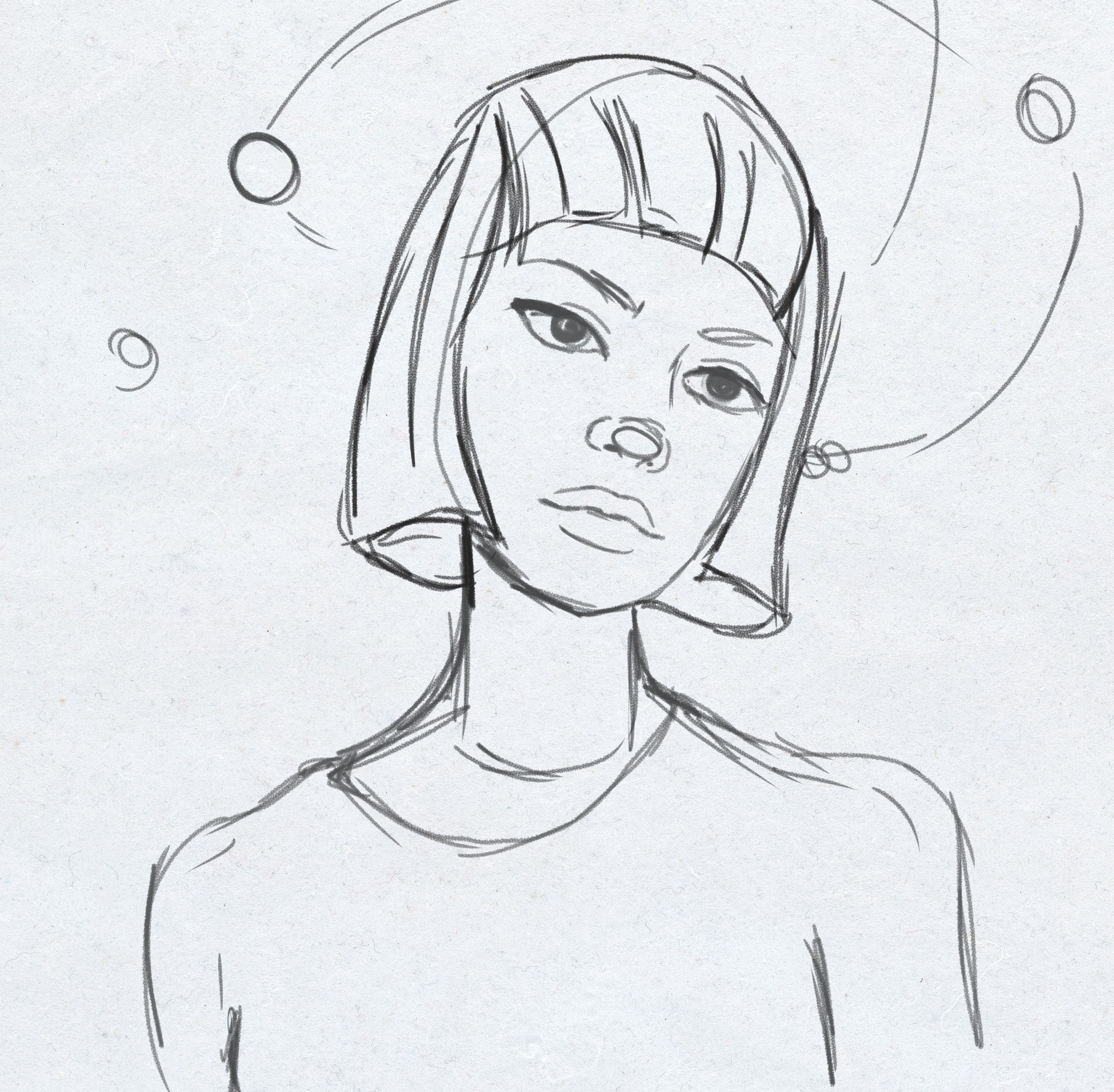 Base color / Color base
I paint the basic colors. I think it is important to paint the background color from the beginning. This will help us choose the right skin tones.
Pinto los colores básicos. Yo creo que es importante pintar el color de fondo desde el principio. Esto nos ayudará a escoger los tonos adecuados para la piel.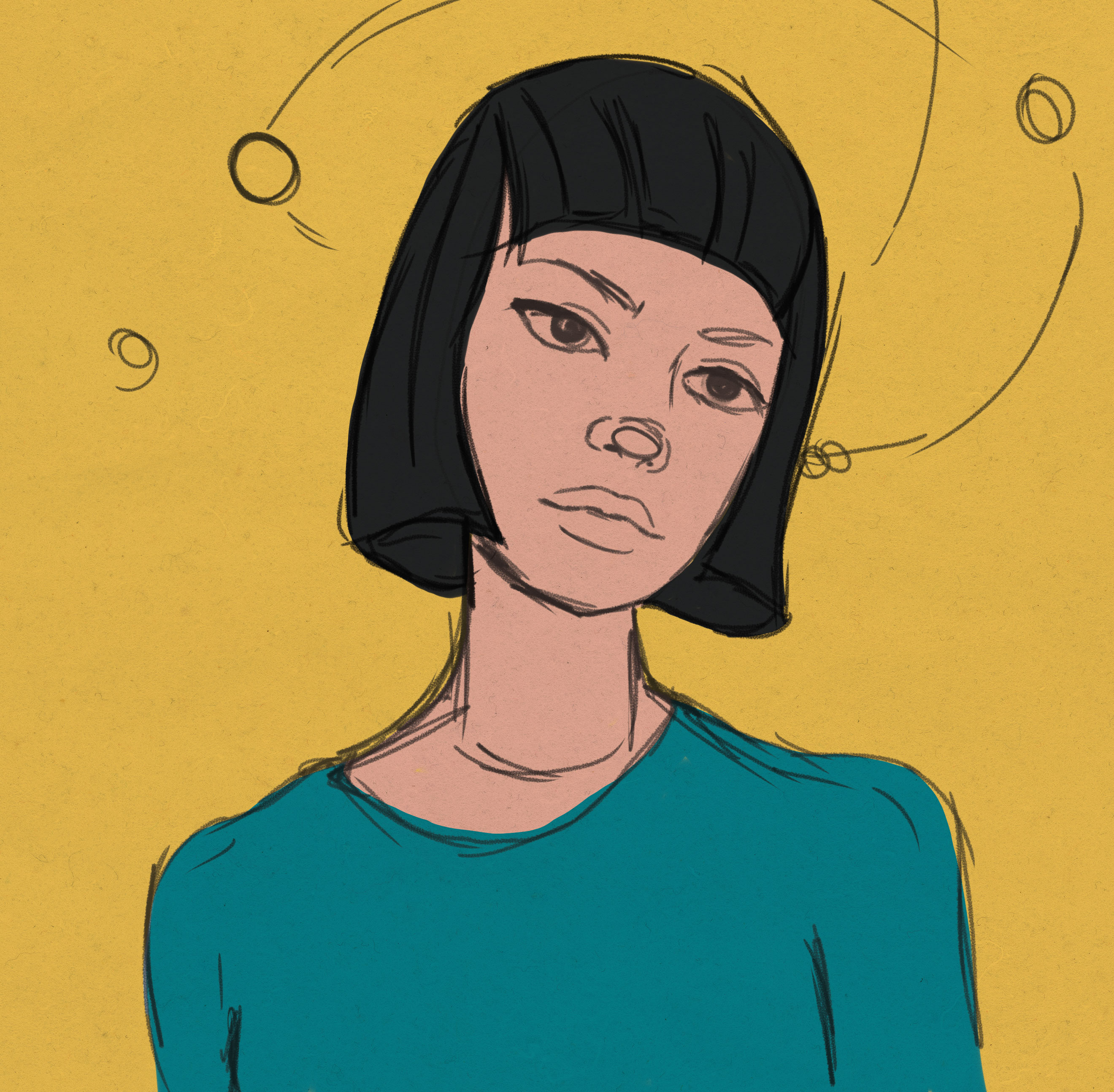 Line art / Líneas
Once I have my base colors, I paint the general lines with a textured brush, in a warm shade, brown in this case; and I disappear the layer where I have my sketch lines.
Una vez que tengo mis colores base, pinto las líneas generales con un pincel texturizado, en un tono cálido, marrón en este caso, y desaparezco la capa donde tengo mis lineas de boceto.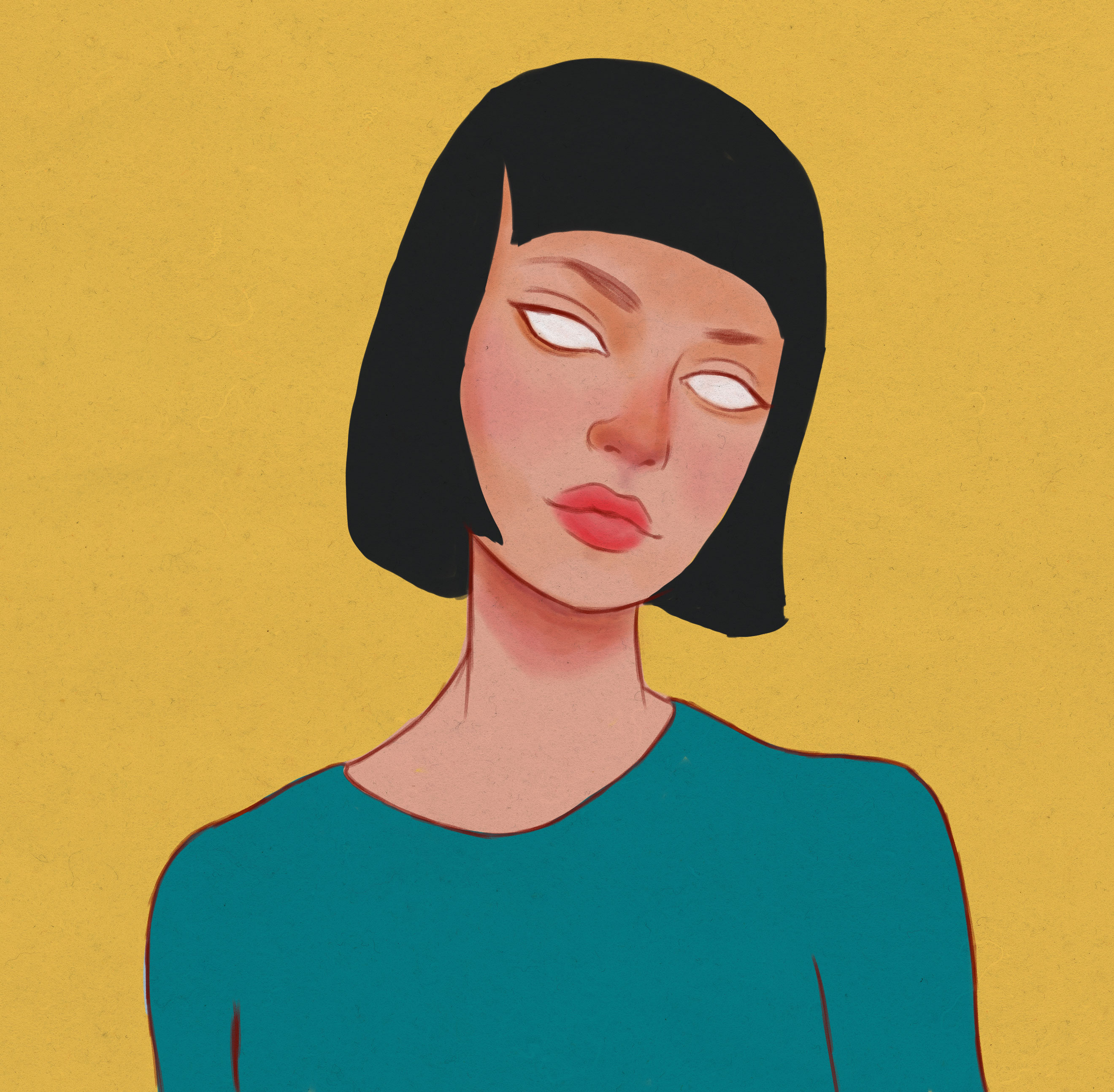 Details / Detalles
I start painting on the layer that contains the skin color. This basically consists of giving tones and depth to the face, adding shadows and highlights.
Empiezo a pintar en la capa que contiene el color de la piel. Esto consiste básicamente en dar tonos y profundidad al rostro, agregando sombras y luces.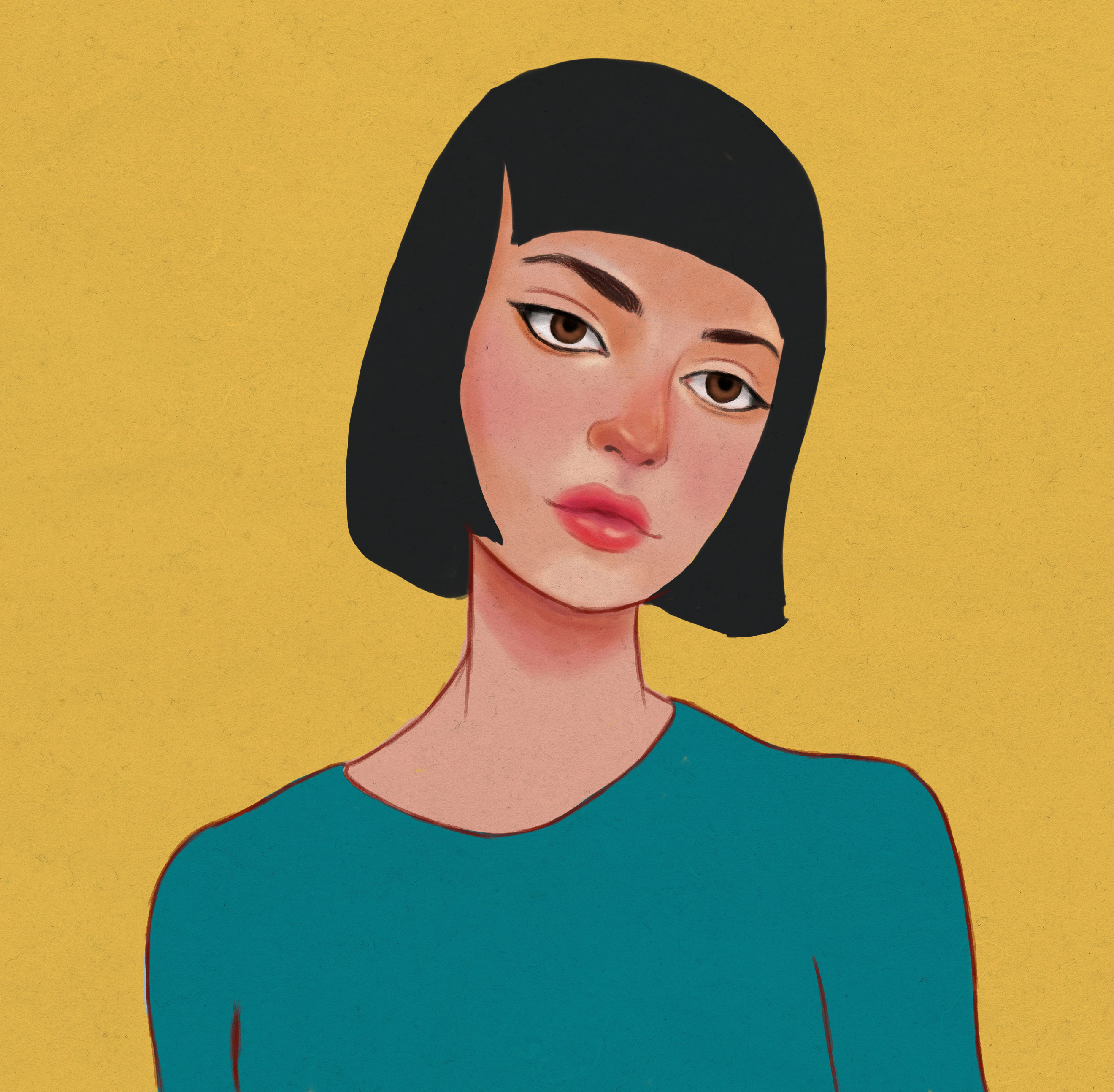 More details + Background / Más detalles + Fondo
Finally I add the light and shadow details to the clothes, and also some details to the hair, highlights in the eyes, and a background without much detail, just a kind of curved print that does not steal attention from the girl's face. I painted the line line the color that would suit layer part of the illustration.
Finalmente agrego los detalles de luz y sombra a la ropa, y también algunos detalles al cabello, luces en los ojos, y un fondo sin mucho detalle, simplemente un tipo de estampado curvo que no robe la atención sobre el rostro de la chica. Pinté la capa de la línea del color que se adaptara en capa parte de la ilustración.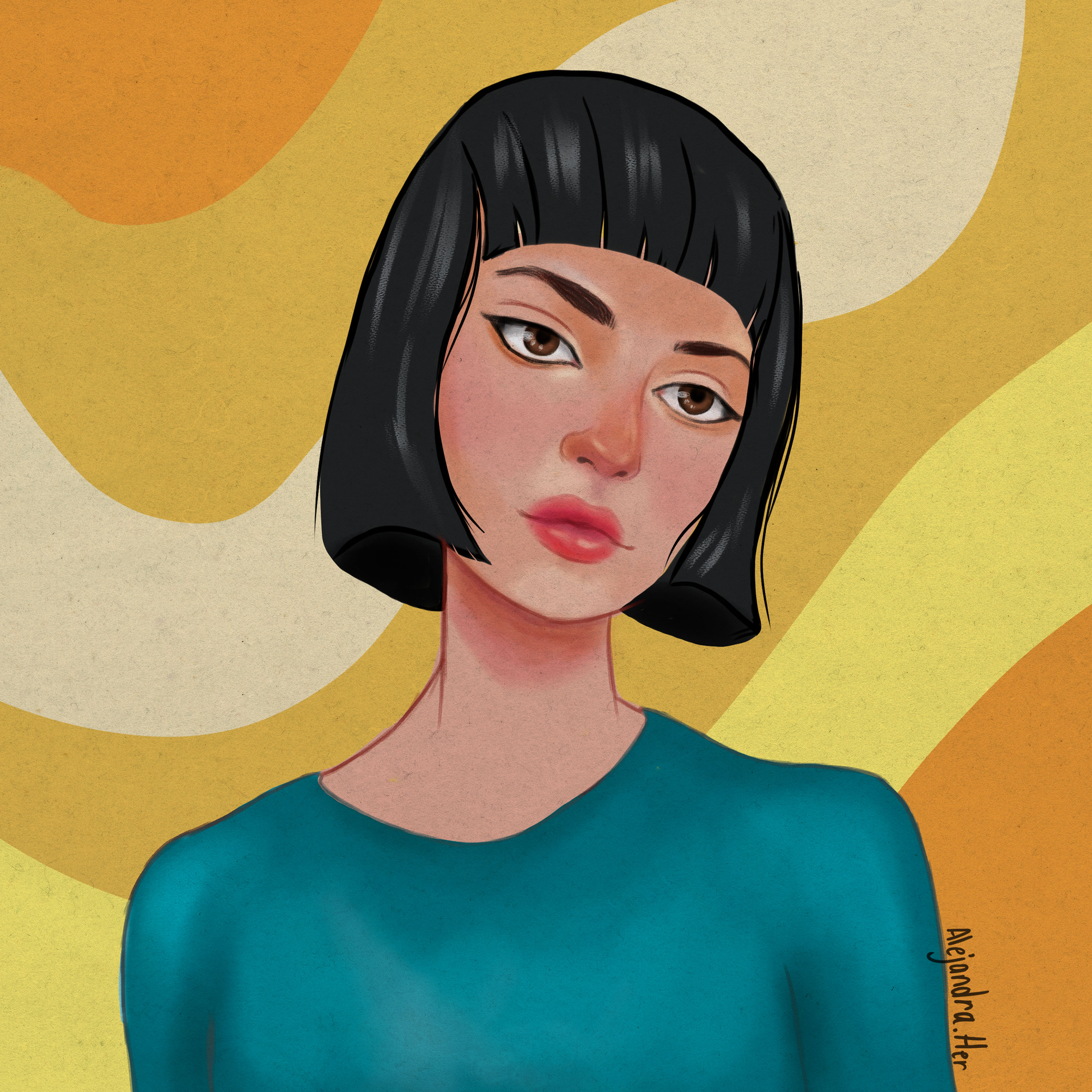 ---
---