¡Post in spanish & english!
Creating faces from geometric shapes
Creando rostros a partir de formas geométrias
As I had already told you in my previous post, I have taken up the drawing a bit and I have started sketching a lot to see if I make some good digital illustrations, I saw around on instagram that an illustrator of whom I continue was practicing his illustrations of faces from geometric shapes and some very strange, but very interesting things came out, it is always very cool to try to experience your creativity from different shapes, in the end everything starts from a simple geometric shape and if from it you can achieve a result interesting you have already done a lot.
Here is a page from my sketchbook with the practices I've been doing, quite simple but they serve as an experiment to better understand what I want to do.
Spanish:
Como ya les había dicho en mi anterior post, he retomado un poco el dibujo y me he puesto a bocetar mucho para ver si hago unas buenas ilustraciones digitales, vi por ahí en instagram que un ilustrador de los que sigo estuvo practicando sus ilustraciones de rostros a partir de formas geométricas y salieron unas cosas bastante raras, pero bien interesantes, siempre es muy genial probar a experimentar tu creatividad a partir de distintas formas, al final todo parte de una forma geométrica simple y si a partir de ello puedes lograr un resultado interesante ya has hecho mucho.

Aquí les dejo una pagina de mi sketchbook con las practicas que he estado haciendo, bastante sencillas pero sirven como experimento para ir entendiendo mejor lo que quiero hacer.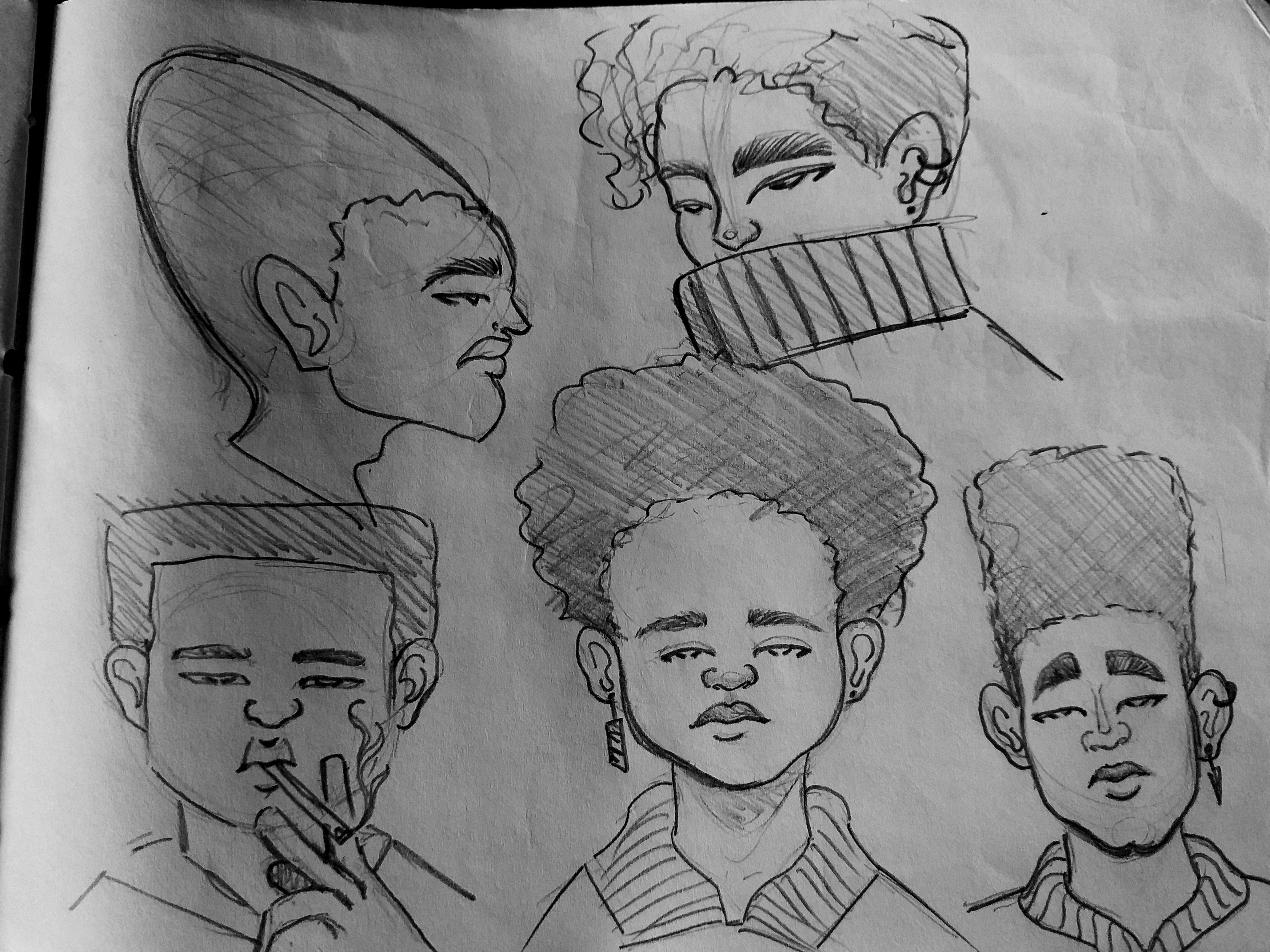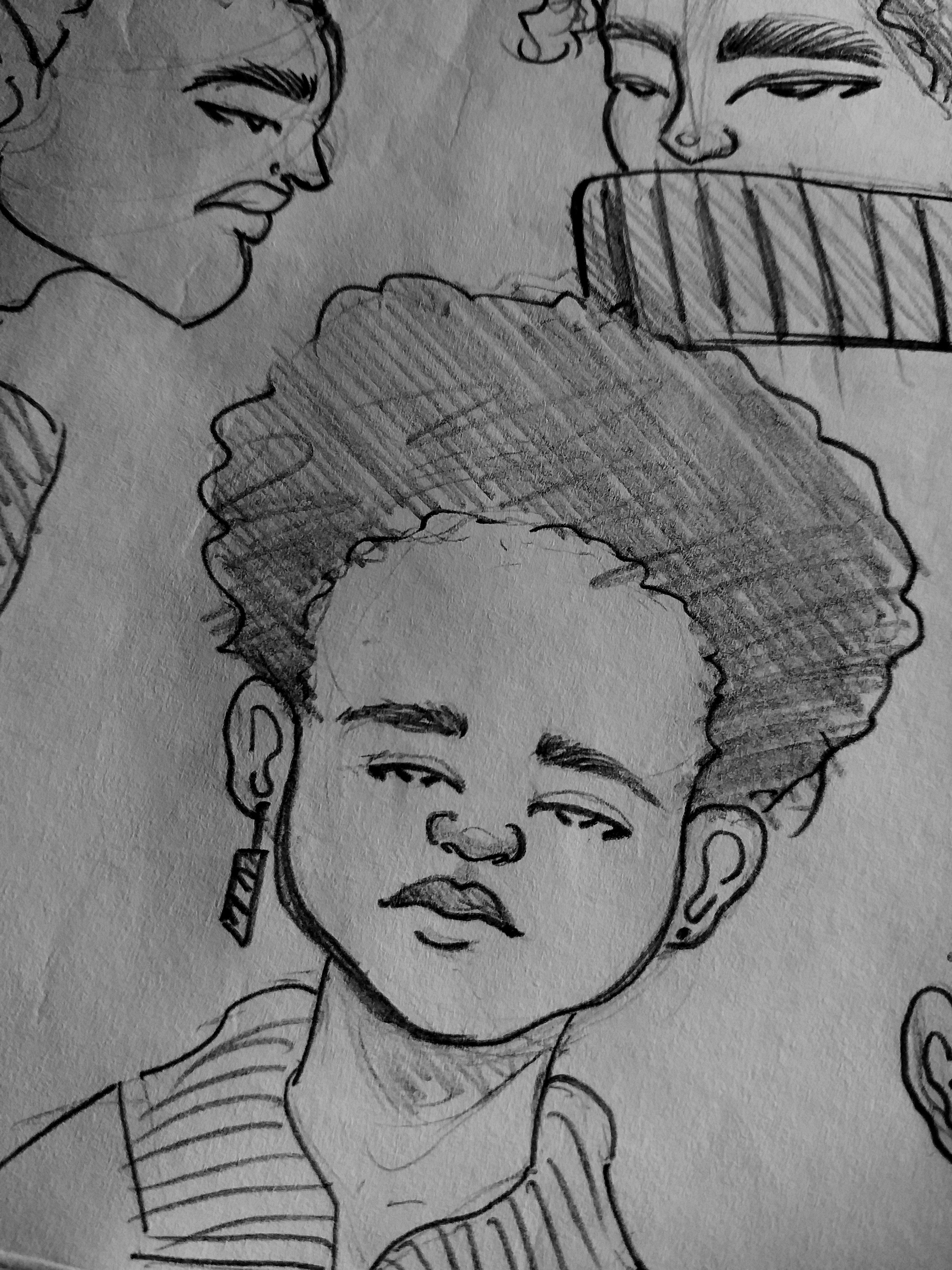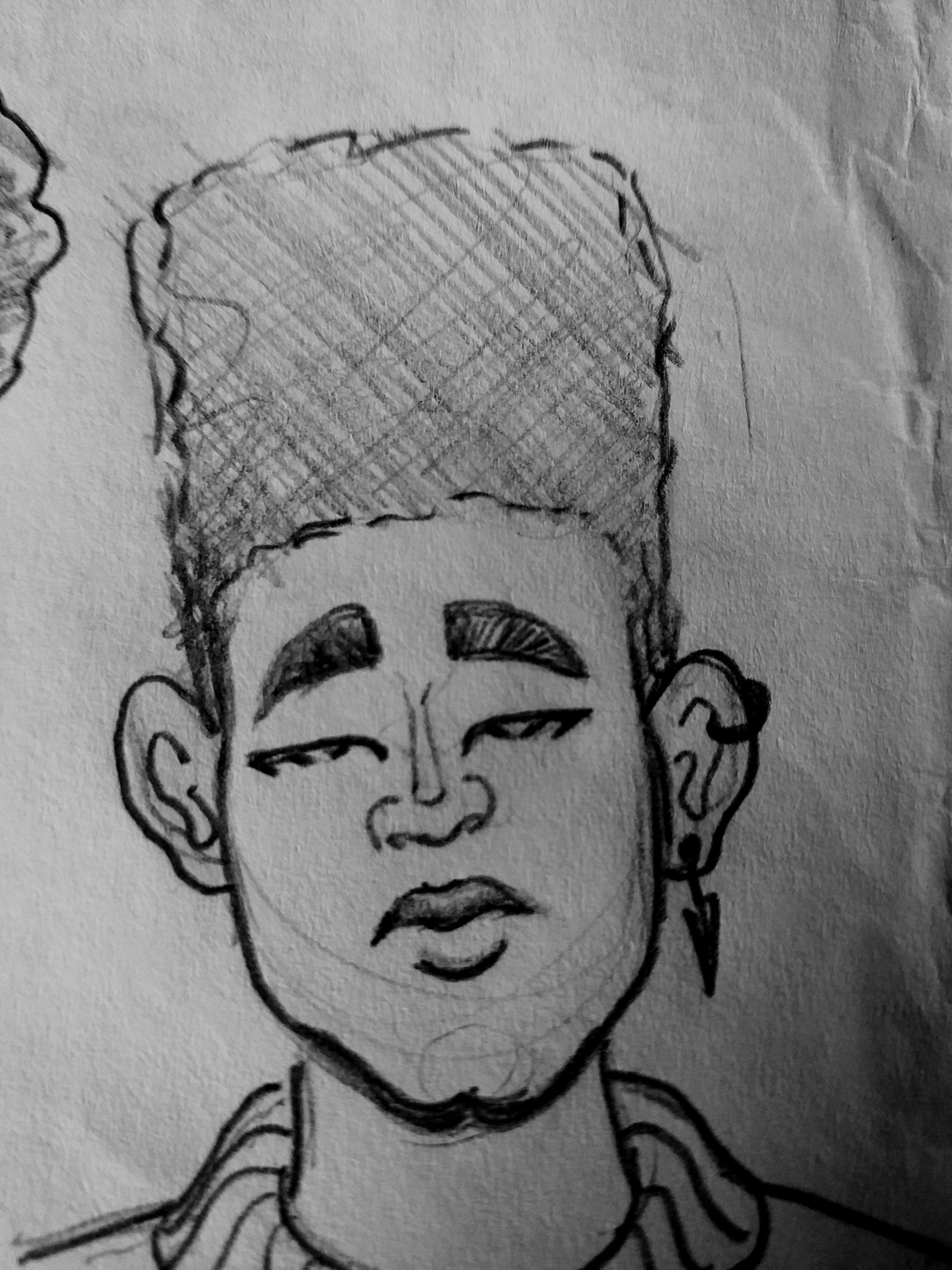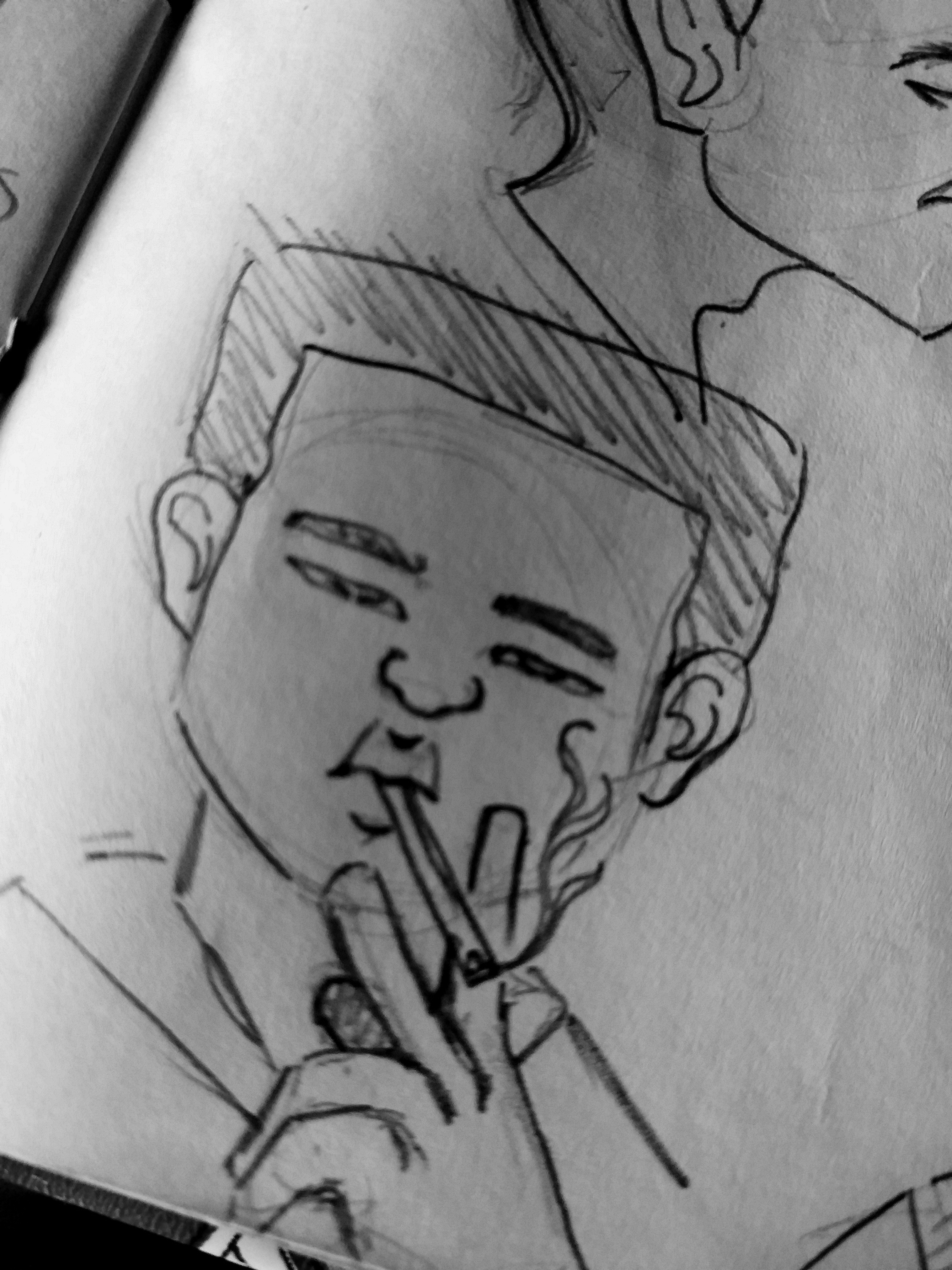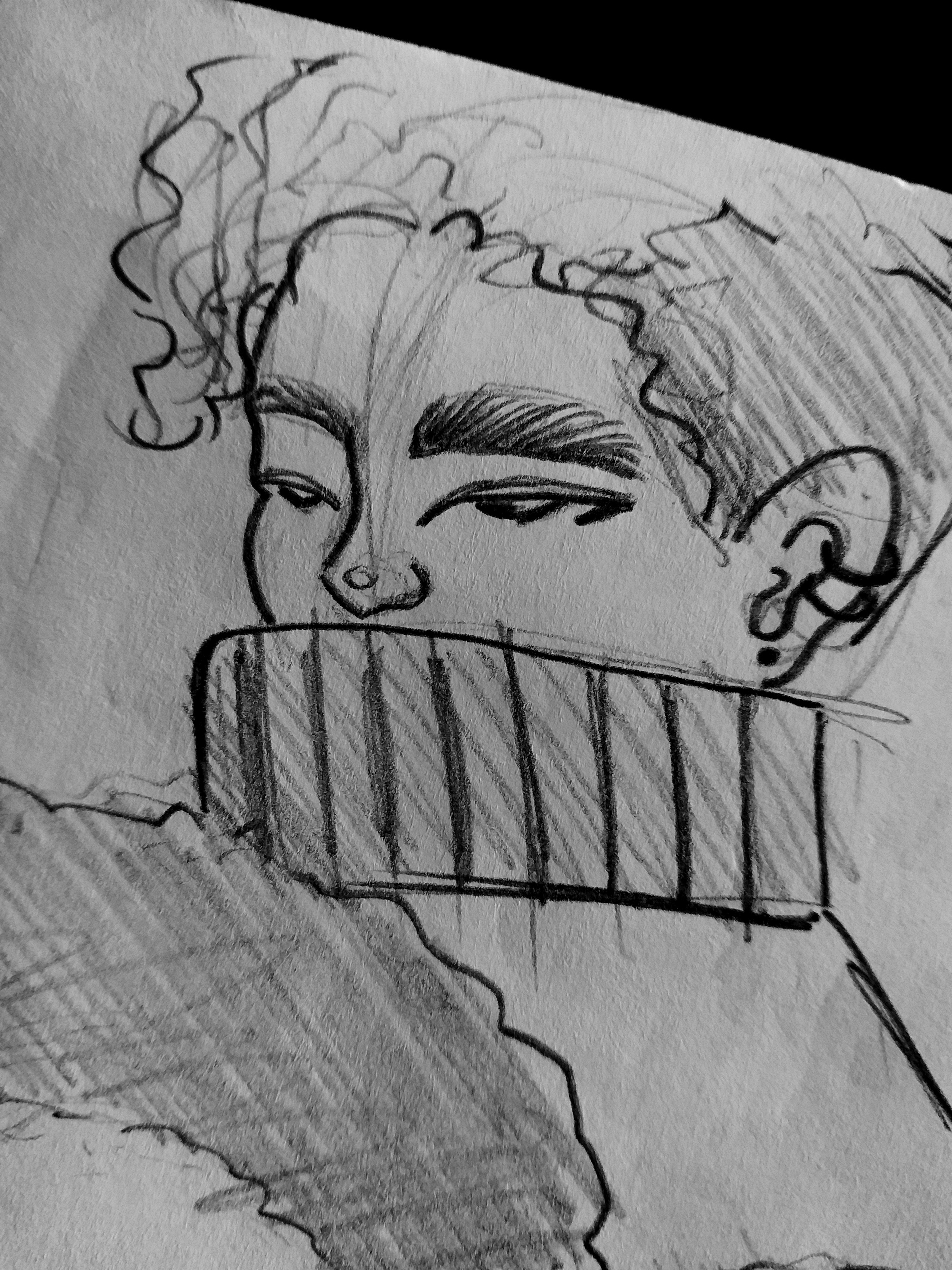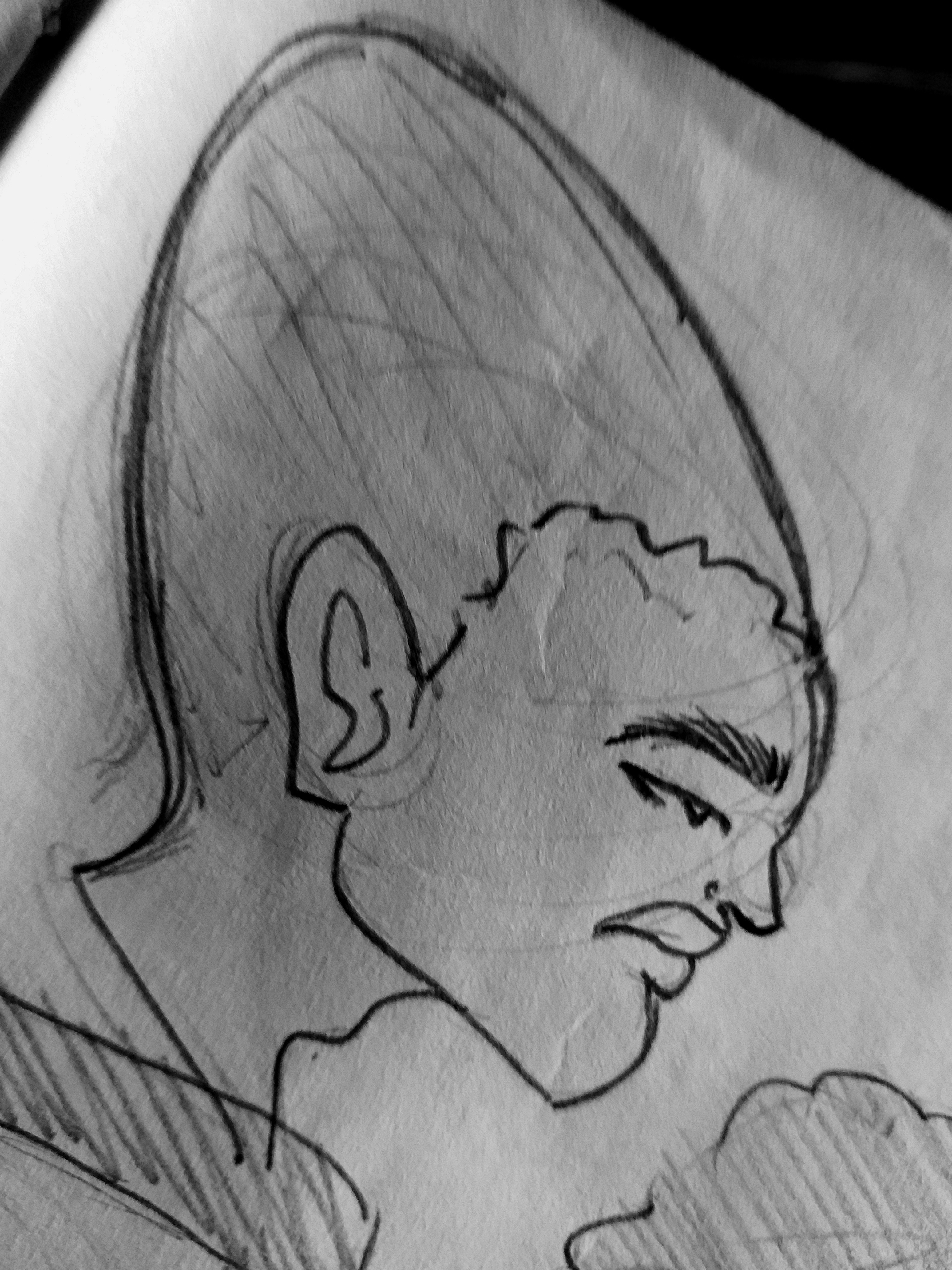 As well as these digital illustrations that I made is the result that I would like to achieve from these new sketches, if you want, follow me so that later you can see more illustrations like these:
Así como estas ilustraciones digitales que hice es el resultado que me gustaría lograr a partir de estos nuevos bocetos, si quieres sígueme para que luego puedas ver mas ilustraciones como estas: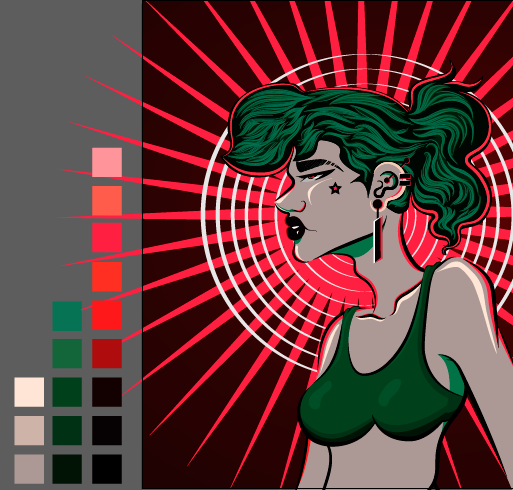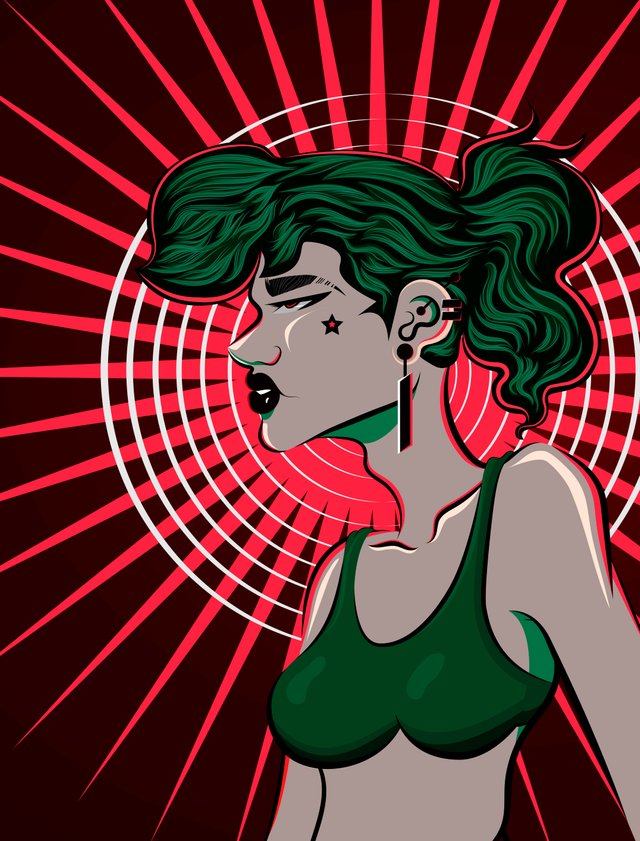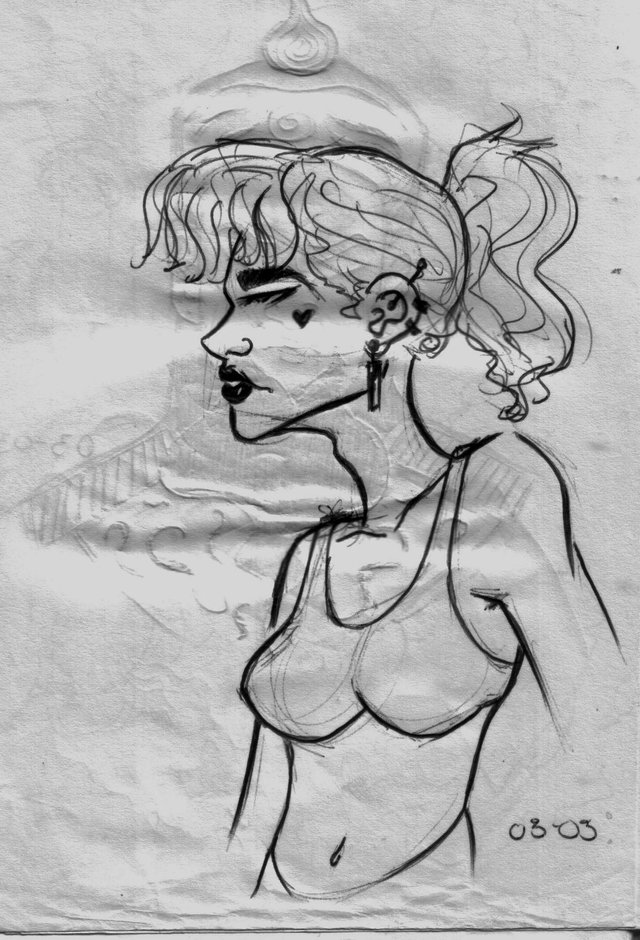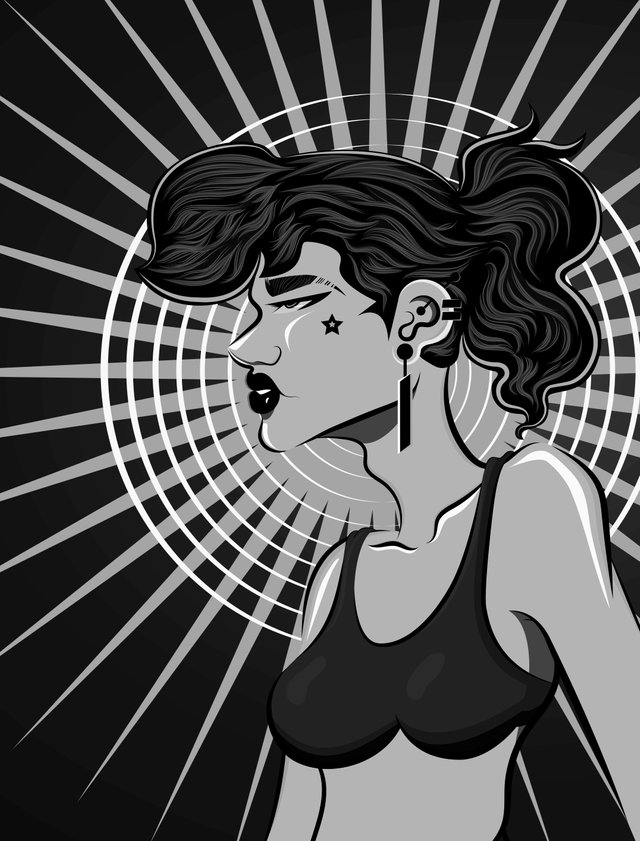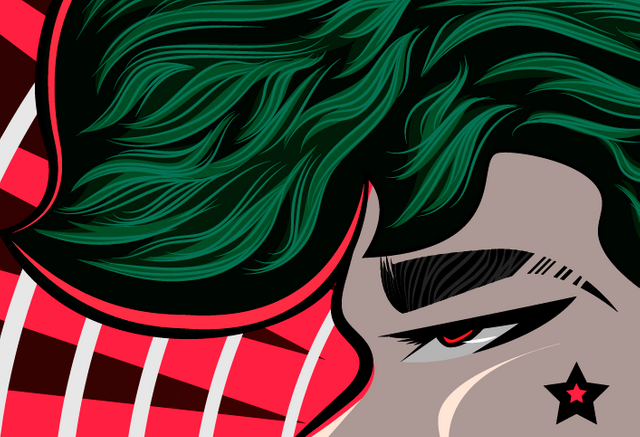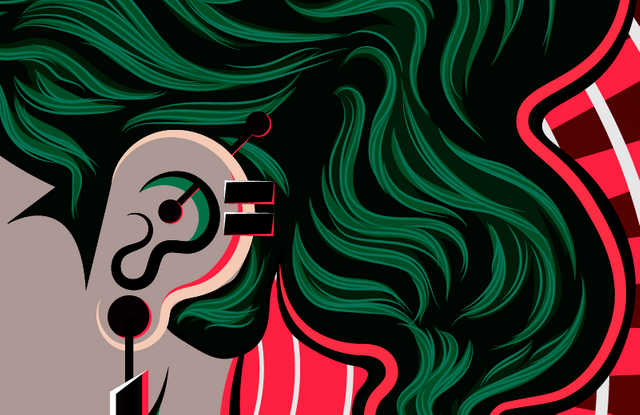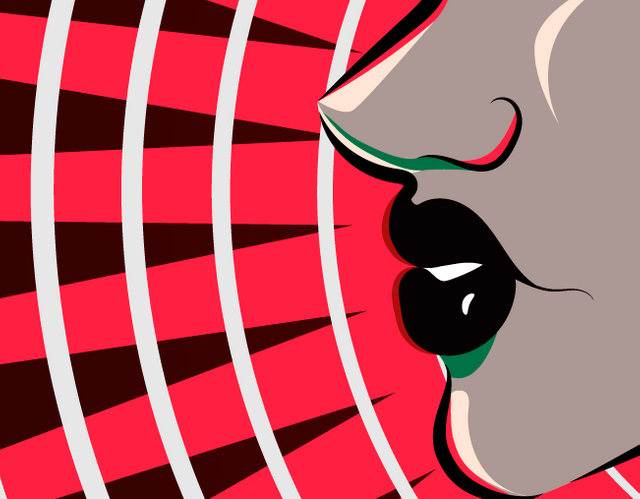 And this is a pretty cool stylish bald guy
Y esta de un calvito con estilo bastante fresco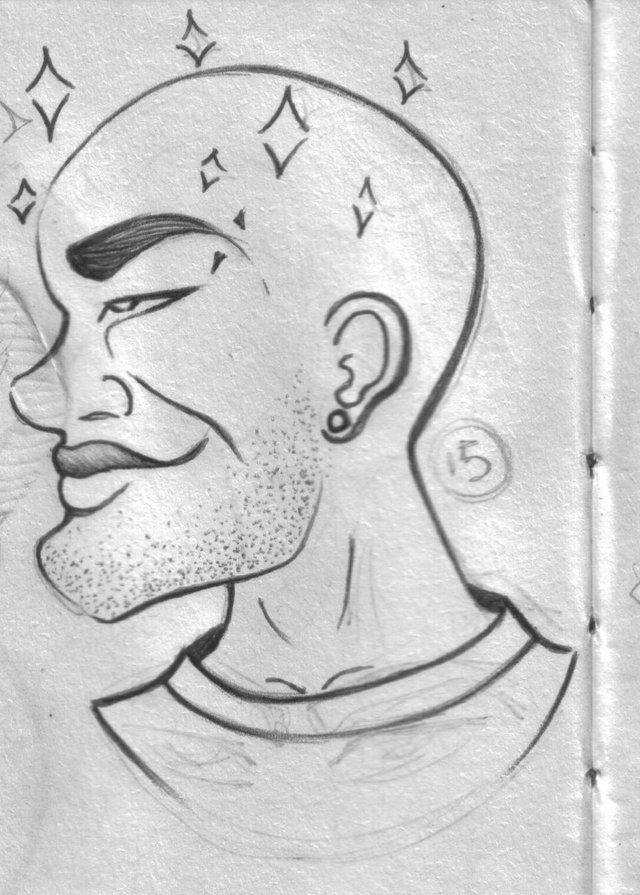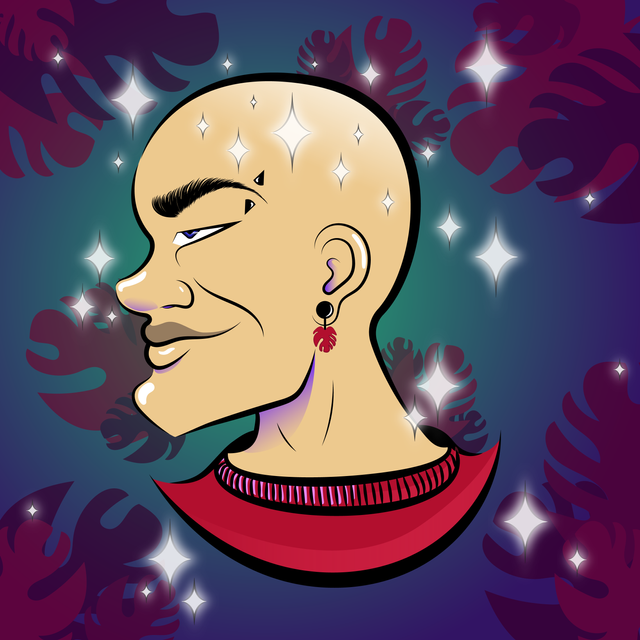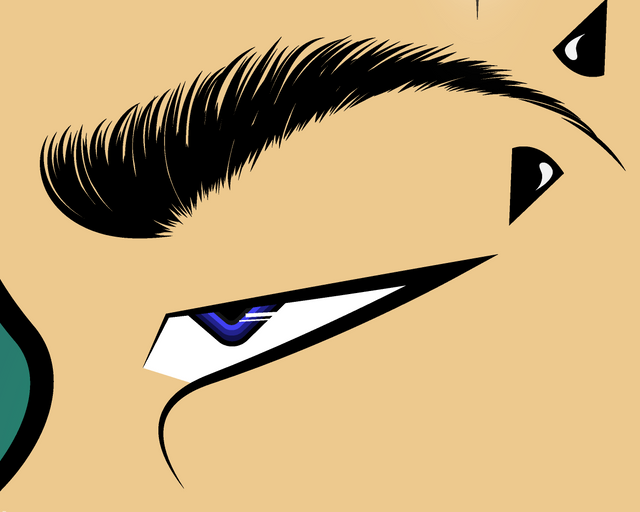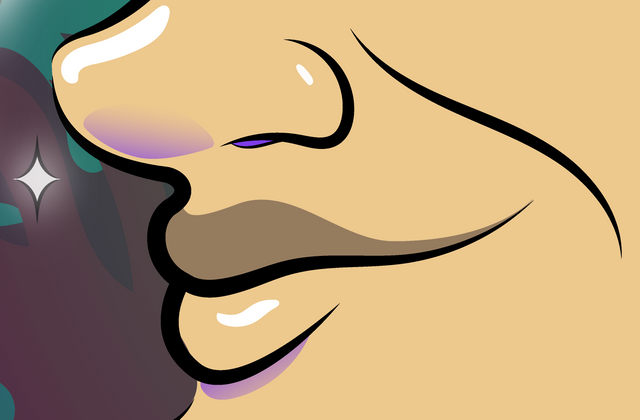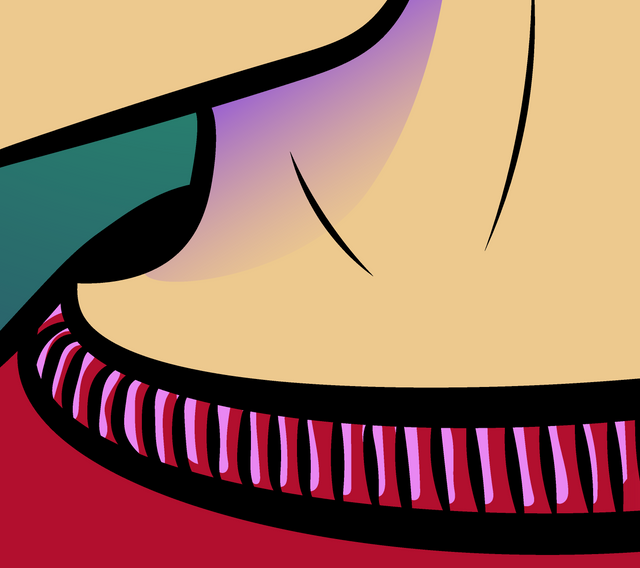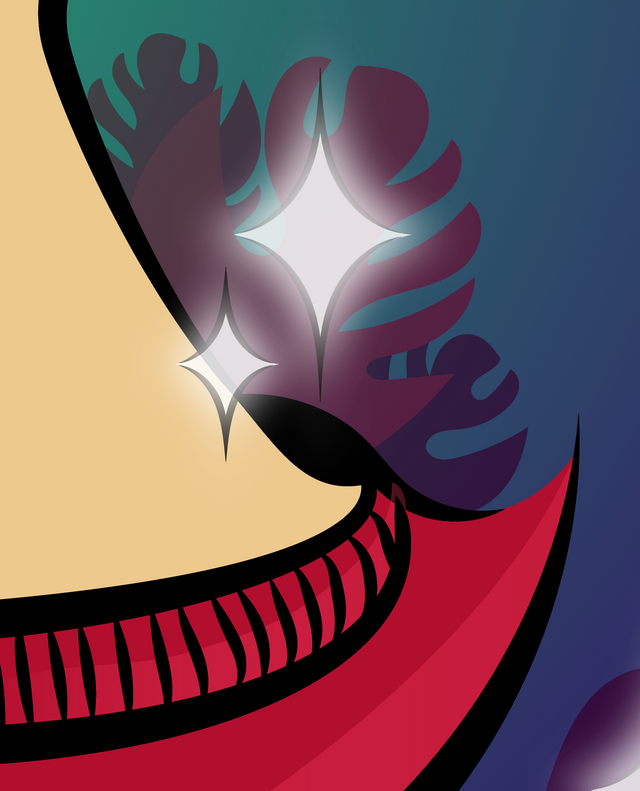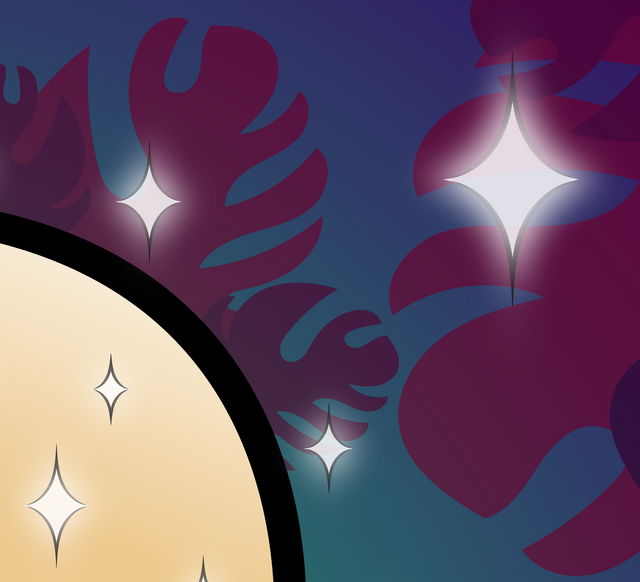 You can see works of illustration, design and photography in my instagram account so I invite you to follow me there too:
Puedes ver trabajos de ilustración, diseño y fotografía en mi cuenta de instagram así que te invito a seguirme también por allá:

IG: @aleluuyya