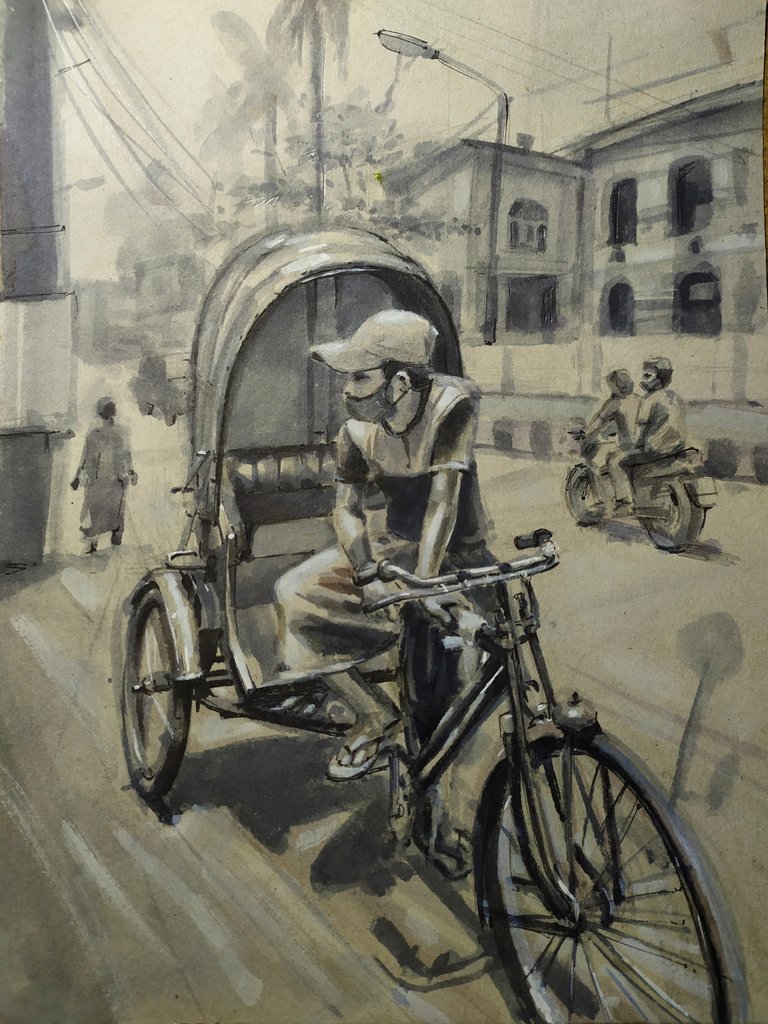 I think of myself as a magician when someone is surprised by my painting. An artist can be called a magician.
a few days ago l join in hive community.
Your support has made me very enthusiastic.So I want to give you a new work.this is my new painting a rickshawpuller.l am useing ink on boxboard paper.
Here I have tried to make proper use of perspective.Due to which the distant matter is well understood.Inside the painting, the rickshaw puller is placed at the focus point.
👇here is some progress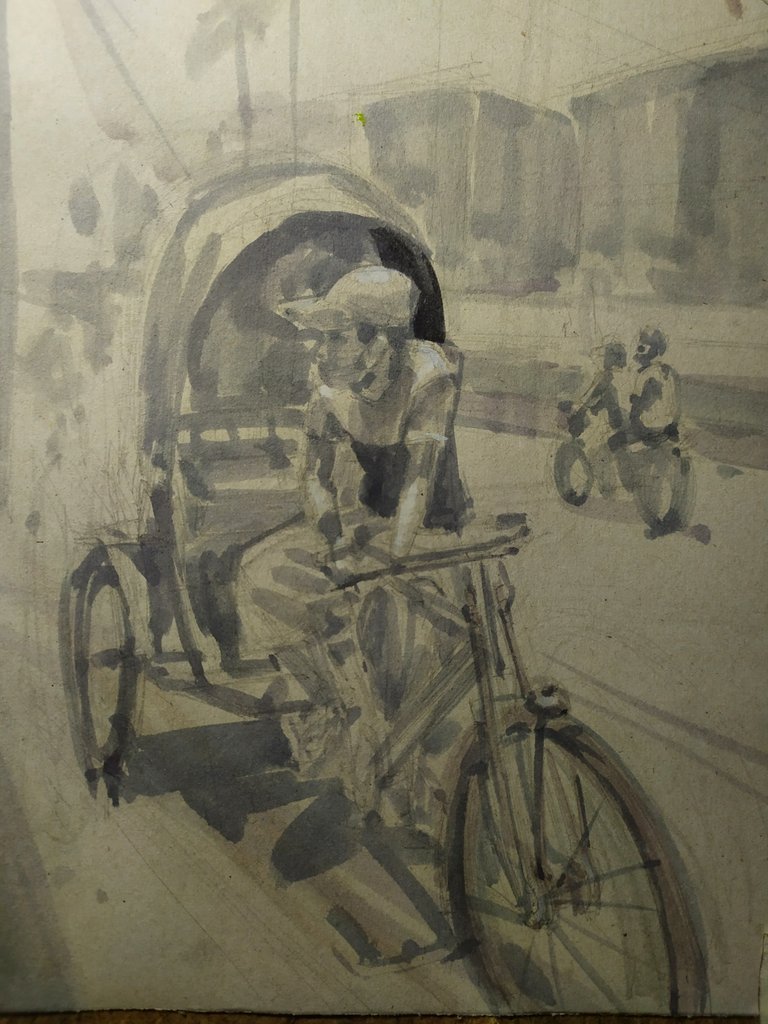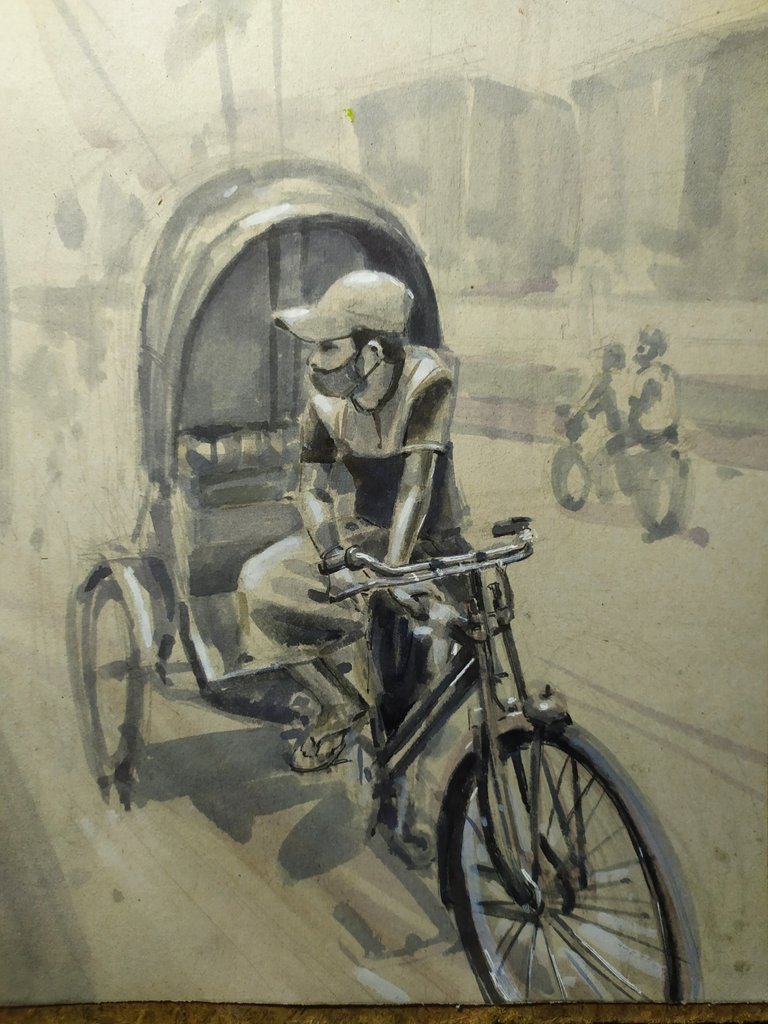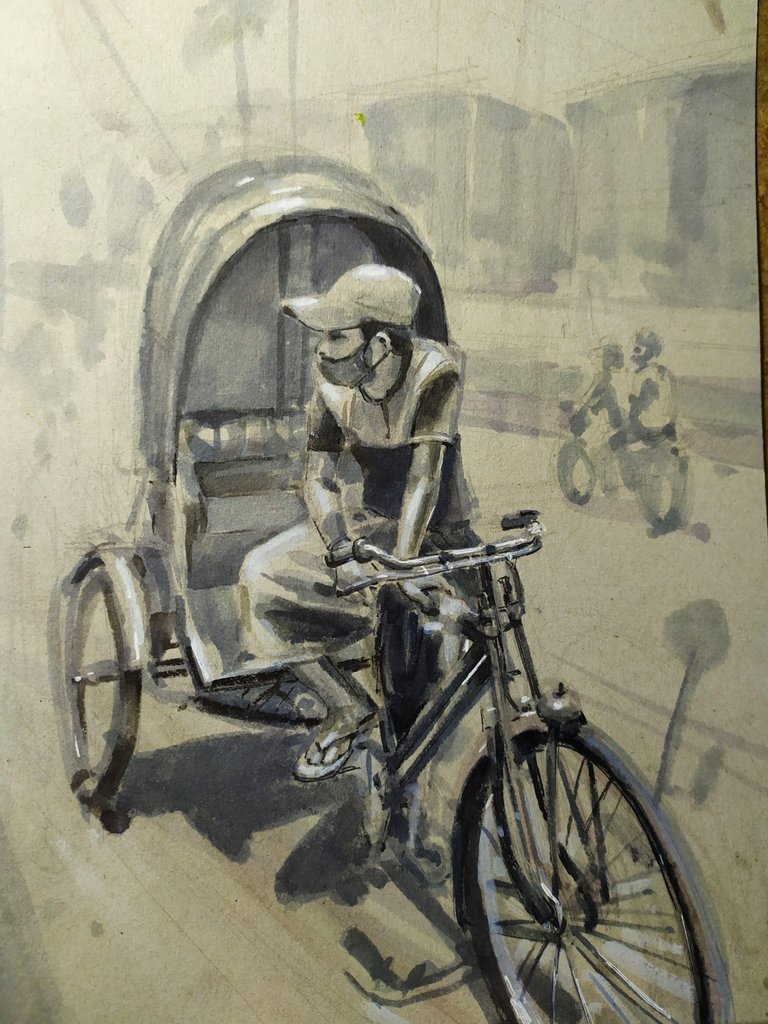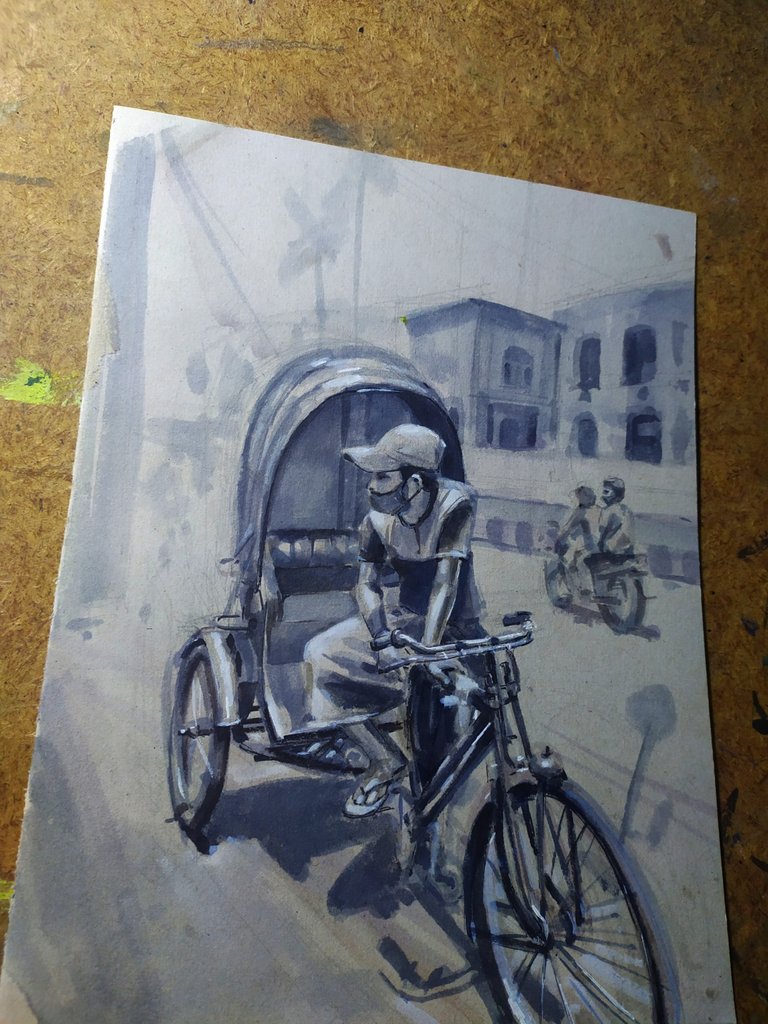 thank you
stay safe.