This is a work that I really like. I'm not the type of person who likes to cover works by other artists but I have done it a few times, with deceased artists. What I did in those cases was to make a digital version, in photographic manipulation technique of a painting or in this case a fragment of a painting by Hans Memling, "The Last Judgment".
At the time I was working on the series "Masters of the Underground World" and this Memling painting was in my head so I decided to do something about it.
It was summer and it was very hot but when something gets into my head nothing can stop me. I had to pose to achieve the correct posture but I couldn't do it alone because I had to stand on my hands and stay like that, so I had to ask for help and someone else had to hold the camera and follow my instructions haha This is sometimes complicated because one cannot see what the other is capturing, and many times it is not what is in our mind ... But after doing postures upside down for a long time, and dying of heat I said: enough! So I took the camera and downloaded the photos to my computer and started working. I modified the body quite a bit and added fire and textures and achieved what I was looking for! WHAT a beautiful feeling when you see the finished work and you can't stop looking at it.
The original version is a photomanipulation but I decided to make a video, give it a little movement. Fair enough, neither too much nor too little.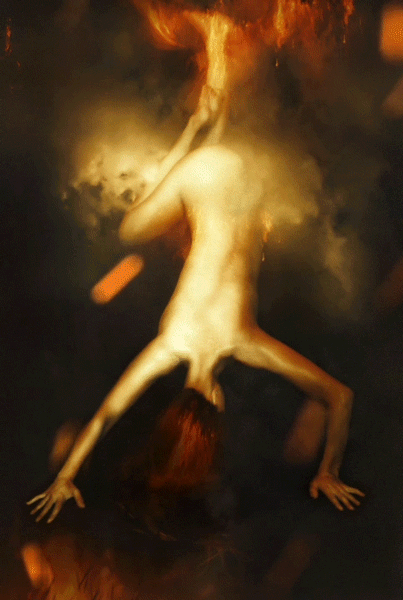 Unlocked: MP4 file - 89.9MB
These work is available in rarible:
https://app.rarible.com/token/0xd07dc4262bcdbf85190c01c996b4c06a461d2430:12823:0xd99c74b587373c77c7c9ad05f613baf3fe871434
This is the original and still version: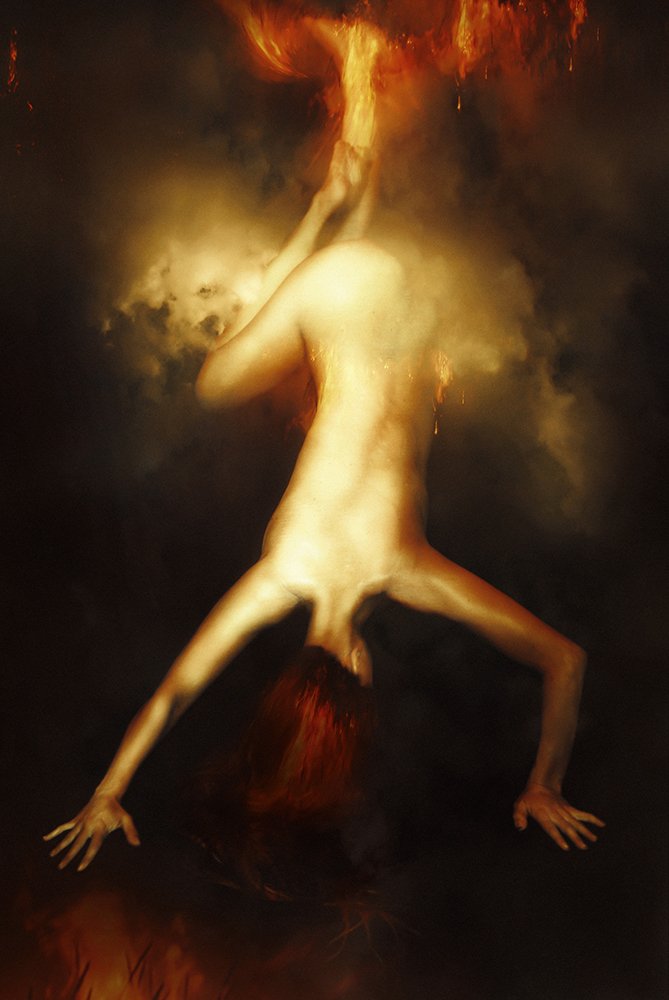 I have several works of this series tokenized on different platforms. This other one is also in Rarible: https://app.rarible.com/token/0xd07dc4262bcdbf85190c01c996b4c06a461d2430:8267:0xd99c74b587373c77c7c9ad05f613baf3fe871434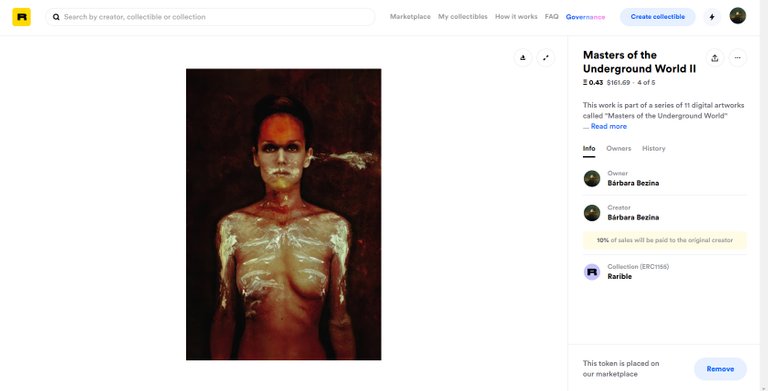 Cheers!
Bárbara Bezina ♥
canva / twitter / blog / makersplace / rarible / nftshowroom