Hello friends of "HIVE" today I join this community of artists, it is good to know that they are already here, I present this work of art, made with the technique of graphite on sepia cardboard, a big greeting to all .
"Happy childhood"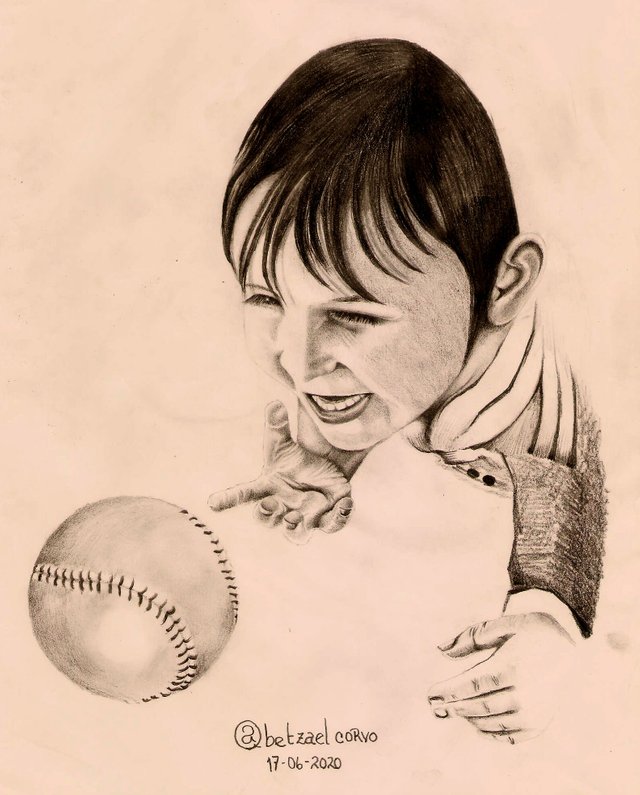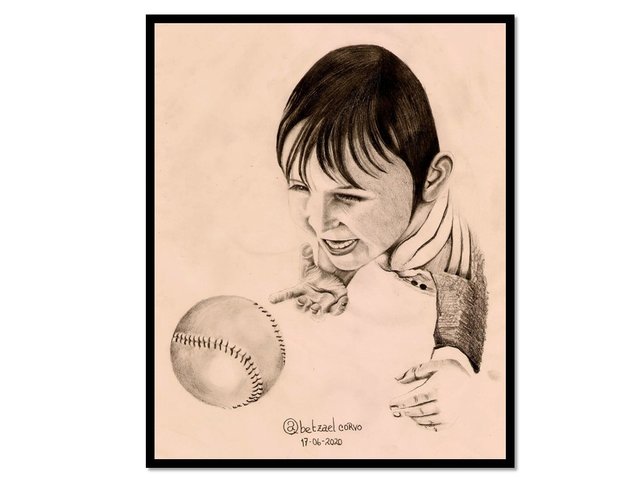 Step 1 y 2
I make the sketch in Hb 2 graphite pencil, I start with the first layers of graphite pencil, when we make images of children, we have to take into account the symmetry of the components, try to capture their childhood personality, that innocent expression that is reflected in children, defined lights and shadows, these details are important.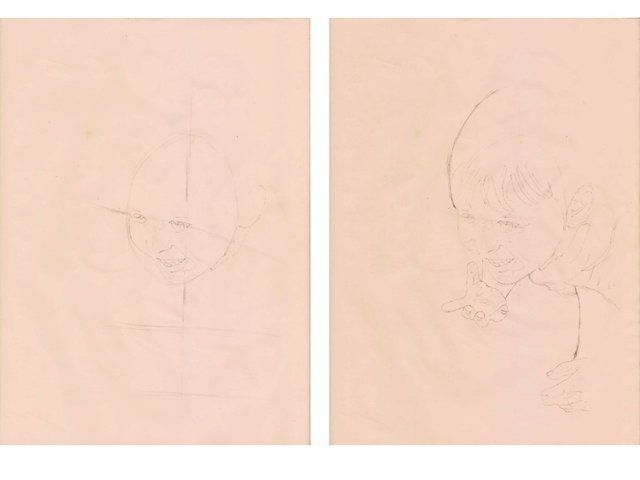 Step 3
I define the sectors that I am going to give a strong shading, for this I use the graphite pencil b6 and b8, this makes certain important features that define the character stand out.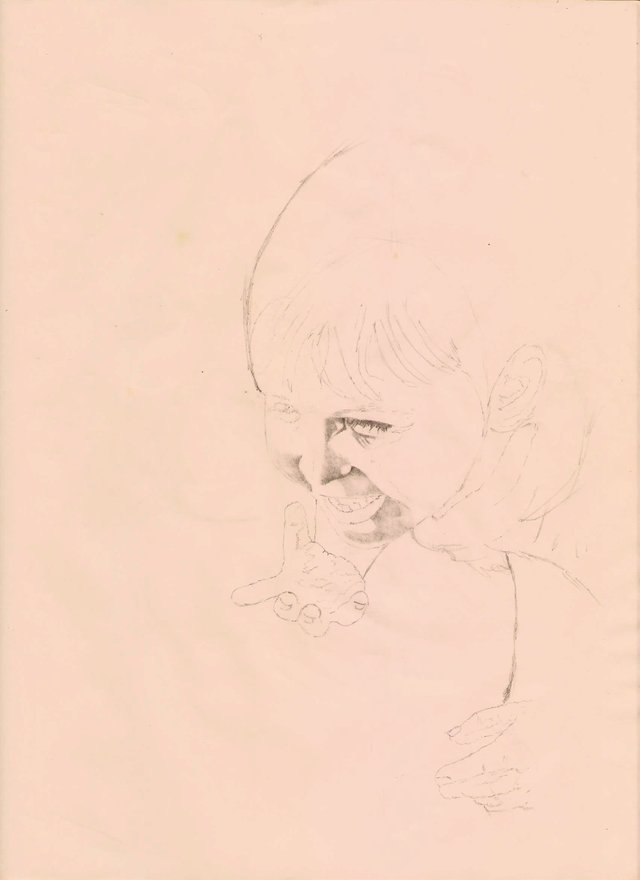 Step 4
I make the part of the skin wearing a vertical pattern, to give a uniform and orderly appearance, the lighting parts specifically remain without any graphite layer, thus I take advantage of the same clarity of the surface, this will give volume to the drawing, I give it a dark tone to the bottom to give more contrast, I add shades that give you the perspective I need.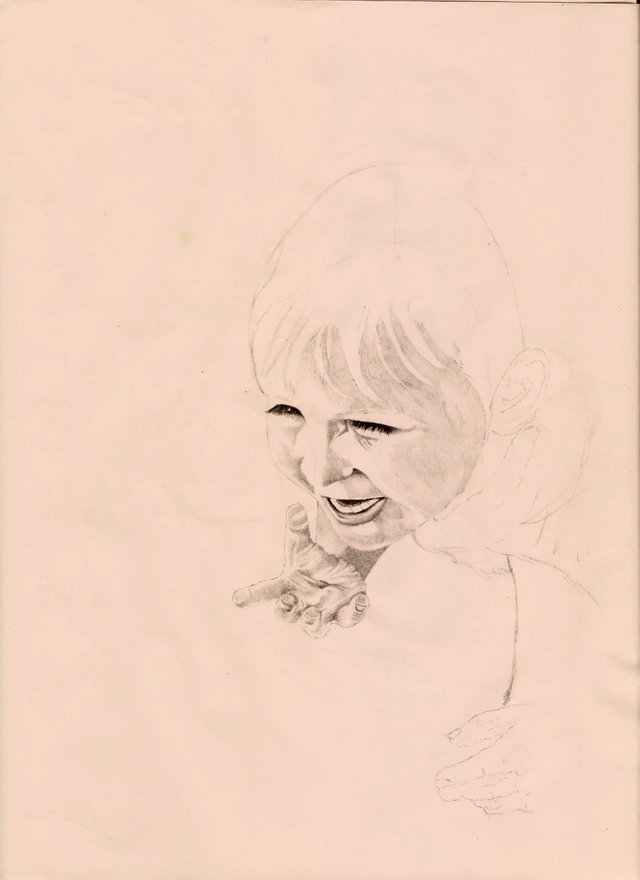 Presentation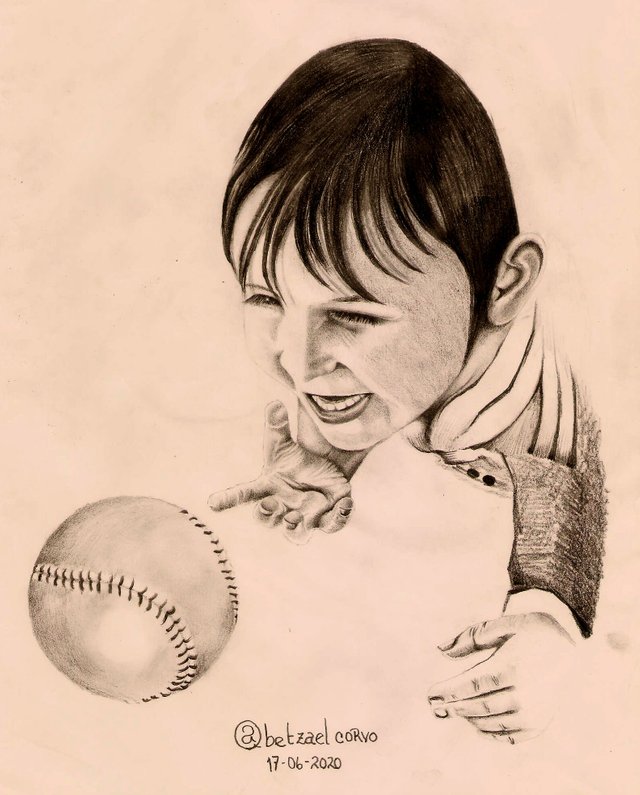 Use this photograph as a reference, of a little boy playing in the rain, many memories came to me of my children, when I ran in the rain, I wanted to give it another environment and add a baseball and remove the rain, to give another atmosphere to the drawing.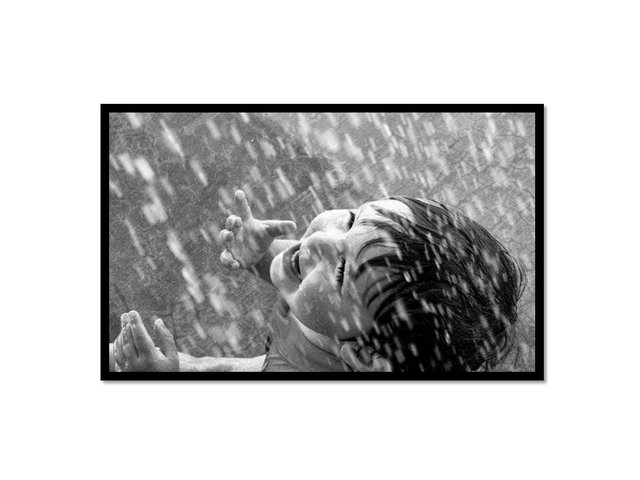 • Fuente


Thank you friends of
#onchainart
for your great support and for motivating us to continue working in the good art of the community, I say goodbye with this thought that makes us grow more every day.
If you imagine it, it's real .
Pablo Picasso