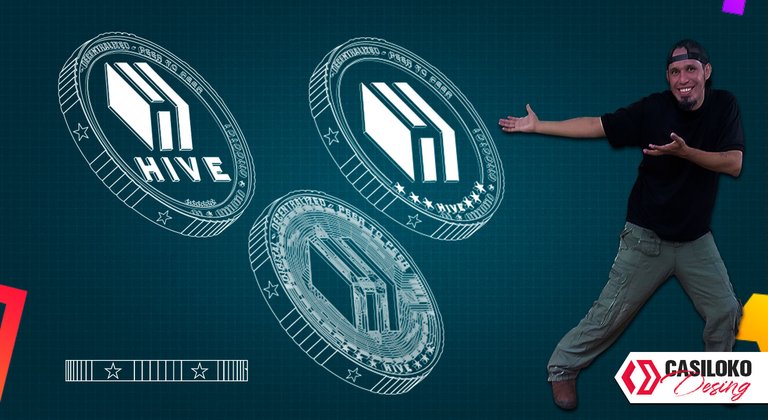 Hermosa comunidad en esta ocasión quiero darle un regalo a toda Hive, quise hacerlo hoy, ya que todo lo recaudado en este post y en NFTshowroom lo voy a invertir el 1 de enero en poder de votos apoyando el "power up". Me siento sumamente orgulloso por este post, ya que quiero presentarles 3 prototipos de moneda HIVE; he observado que hasta los momentos no contamos con una moneda visual de Hive, así que me tomé el atrevimiento de realizar 3 propuestas y me encantaría que todos los que puedan voten por la que más le agrade, de esta manera la moneda que resulte con más votos pase a ser modelada en 3D y así con la participación de todos podemos tener nuestra propia moneda. Este regalo que me parece importantísimo, el cual le he dedicado un buen tiempo para que sea un obsequio de excelente calidad y prestigio y hoy como es 25 de diciembre quiero regalárselo a nuestra comunidad, y a todos los que la conformamos y así poder empezar el 2021 con una moneda visual de Hive que nos identifique, posteriormente estaré realizando distintos artes para que pueda ser utilizados en nuestros post.
Para la realización de los prototipos de moneda de Hive, se tomó en consideración ciertos aspectos fundamentales y simbólicos para darle más pregnancia a la moneda, tomando como referencias distintas criptomonedas y este punto es fundamental, a continuación, se les dará en una breve explicación de cada uno de los detalles se tomó en consideración para conformación de las monedas:
Hexágono: se toma esta figura como referencia porque es la manera con la cual se puede sintetizar una colmena.
Digital, Descentralizado, De igual a igual: 3 valores esenciales de las criptomonedas
6 estrellas: se utilizan como referencia de las 6 puntas de un Hexágono y es referencia del prestigio de un hotel de 5 estrellas, anexándole una más ya que en Hive se alberga contenidos de suma calidad.
01101000 01101001 01110110 01100101: reflejado en números binarios la palabra HIVE
Circuito: parte fundamental de toda criptomoneda y de la digitalización de blockchain.
English
Beautiful community in this occasion I want to give a gift to all Hive, I wanted to do it today, since everything collected in this post and in NFTshowroom I will invest it on January 1st in voting power supporting the "power up". I feel extremely proud of this post, since I want to present you 3 HIVE currency prototypes; I've noticed that until now we don't have a visual coin from Hive, so I took the courage to make 3 proposals and I would love that everyone who can vote for the one that pleases you the most, this way the coin that results with more votes will be modelled in 3D and this way with the participation of everyone we can have our own coin. This gift I think is very important, which I have devoted a good time to make it a gift of excellent quality and prestige and today as it is December 25 I want to give it to our community, and all who conform it and thus start 2021 with a visual coin of Hive that identifies us, later I will be making different arts so that it can be used in our posts.




For the realization of the Hive coin prototypes, certain fundamental and symbolic aspects were taken into consideration to give more pregnancy to the coin, taking as references different crypto coins and this point is fundamental, then, will be given in a brief explanation of each of the details was taken into consideration for the conformation of the coins:




Hexagon: is taken as a reference because it is the way in which a beehive can be synthesized.




Digital, Decentralized, peer to peer: 3 essential values of cryptomonies




6 stars: they are used as a reference of the 6 points of a Hexagon and it is a reference of the prestige of a 5 stars hotel, adding one more because in Hive you can find high quality contents.




01101000 01101001 01110110 01100101: reflected in binary numbers the word HIVE




Circuit: a fundamental part of all cryptomontage and blockchain digitization.



---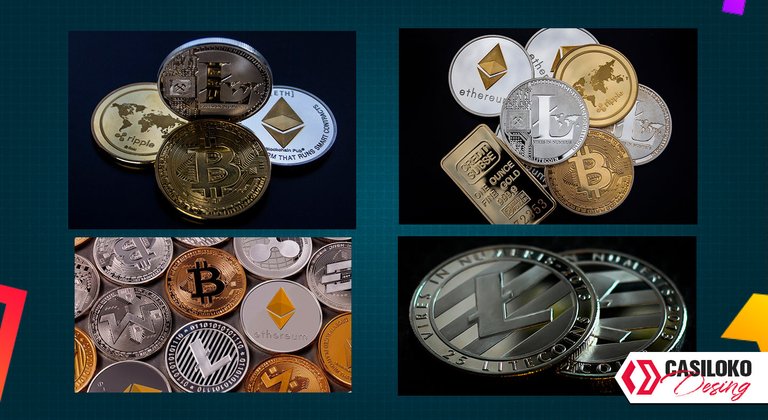 Todas estas fueron las consideraciones que se tomaron en cuenta para la realización de cada una de las propuestas de prototipo y partiendo de criptomoneas como: Bitcoin, Ethereum, Litecoin , Ripple, Dash etc… De esta manera se propone a votación los siguientes prototipos:
English
Beautiful community in this occasion I want to give a gift to all Hive, I wanted All these were the considerations that were taken into account for the realization of each of the proposals of prototype and starting from kryptonite as: Bitcoin, Ethereum, Litecoin , Ripple, Dash etc ... In this way it is proposed to vote the following prototypes:



---
Prototipo 1 de moneda de Hive |
Prototype 1 Hive coin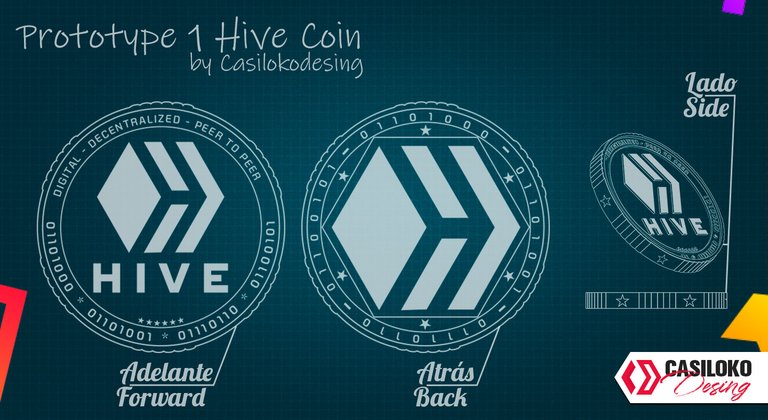 Prototipo 2 de moneda de Hive |
Prototype 2 Hive coin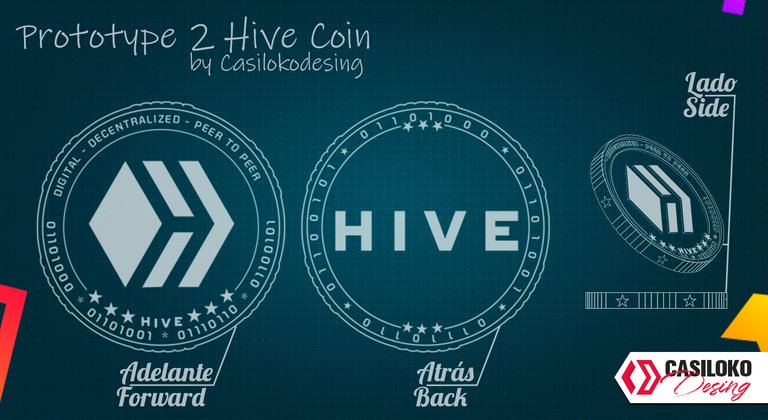 Prototipo 3 de moneda de Hive |
Prototype 3 Hive coin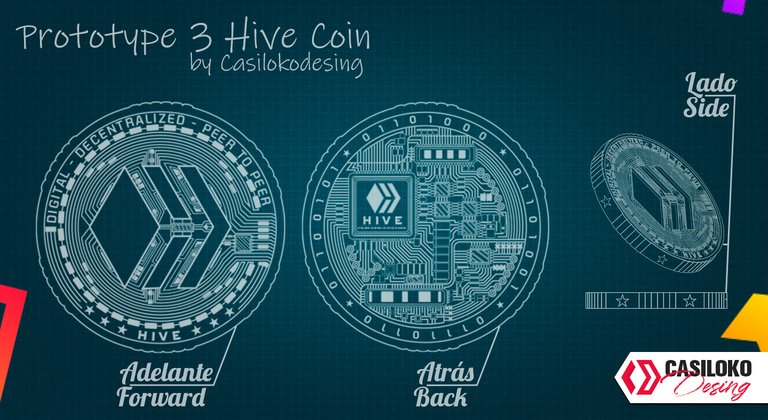 Les pido la colaboración a todos, para mi es sumamente importante este proyecto porque es una manera de poder contribuir con la plataforma y la comunidad que tanto me ha ayudado a cumplir mi sueño de poder publicar lo que me apasiona que es el diseño, quiero dar ese granito de arena y poder seguir avanzando cada día más en Hive. Por favor comparte este post a todo el que puedas y comenten sobre qué les parece la idea, si les gustaría mejorar algo, o me puede sugerir ideas sobre esta iniciativa que hasta estos momentos como ya les expresé anteriormente, no he visto una moneda visual de Hive, si yo tengo la posibilidad lo voy a realizar por HIVE.
Sobre todo, me gustaría recibir consejos y votos de estos grandes usuarios que hacen vida en esta hermosa plataforma:
English
I ask everyone to collaborate, for me this project is very important because it is a way to contribute to the platform and the community that has helped me so much to fulfill my dream of being able to publish what I am passionate about design, I want to give that grain of sand and be able to continue advancing every day in Hive. Please share this post with everyone you can and comment on what you think of the idea, if you would like to improve something, or you can suggest ideas about this initiative that until now, as I expressed before, I have not seen a visual coin of Hive, if I have the possibility I will do it through HIVE.




Above all, I would like to receive advice and votes from these great users who make life on this beautiful platform:



---
@appreciator
@blocktrades
@ned
@upmewhale
@rocky1
@ocdb
@dantheman
@berniesanders
@tipu
@buildawhale
@smooth
@theycallmedan
@dtube
@smartsteem
@wang
@bdvoter
@therising
@utopian-io
@trafalgar
@xeldal
@curie
@sweetsssj
@abit
@curangel
@darthknight
@kpine
@itsascam
@steemhunt
@threespeak
@tombstone
@enki
@tribesteemup
@oracle-d
@postpromoter
@hendrikdegrote
@minnowbooster
@themarkymark
@val-a
@pharesim
@booster
@ranchorelaxo
@acidyo
@canadian-coconut
@steemed-proxy
@rainman
@glitterfart
@steempress-io
@steemed
@therealwolf
@dan
@rutablockchain
@danielvehe
@bluemist






Bueno, ante los problemas y las adversidades solo les puedo aconsejar con todo mi corazón ❤️:






English

Well, in the face of problems and adversities I can only advise you with all my heart ❤️: