I finally put my inhibitions aside and minted an artwork as an NFT for the NFT ShowRoom! I am supremely proud to bring you all RainBowZ: Emissivity of Reception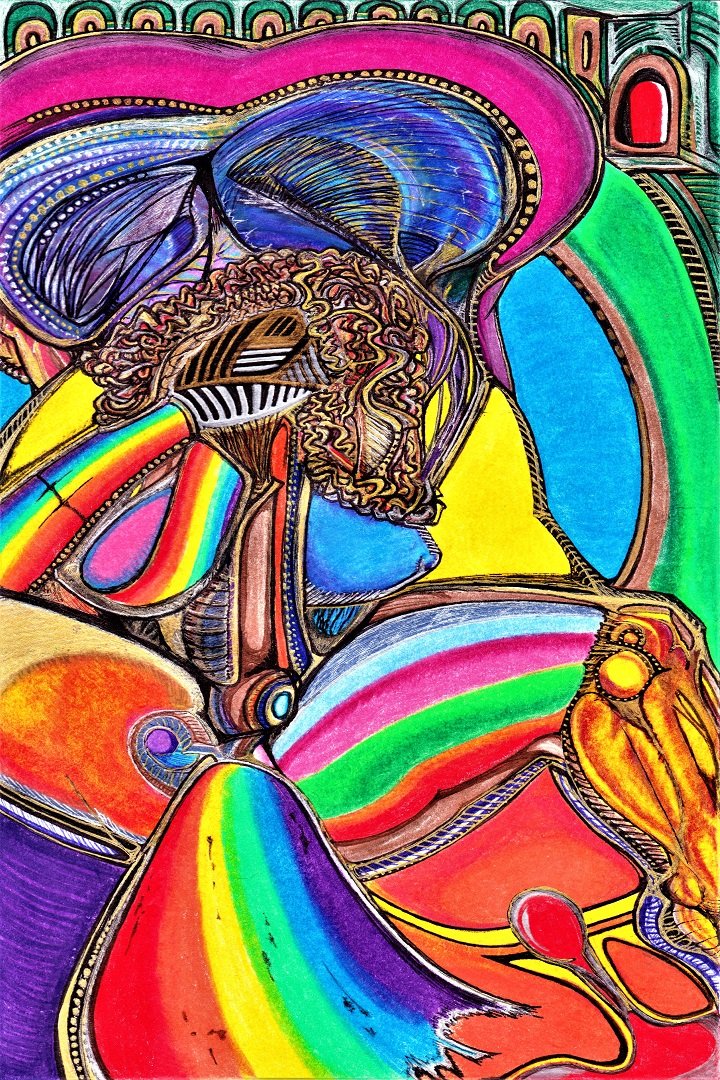 I won't post the full quality version as it is for sale... but as an unlockable feature the smaller resolution image is also included in the purchase of the first, second, and third editions.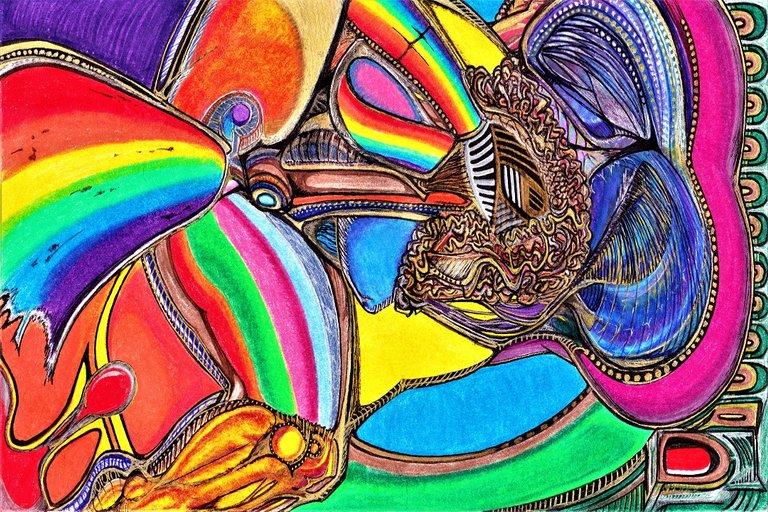 I have been nervous (i don't know why) to offer up my art for sale. I wanted to wait until i had a whole line of perfect art. That may have never come to fruition so i just decided to bite the bullet and get started. I don't really care if any of my art ever sells... but taking the opportunity to make it available is the thought that counts!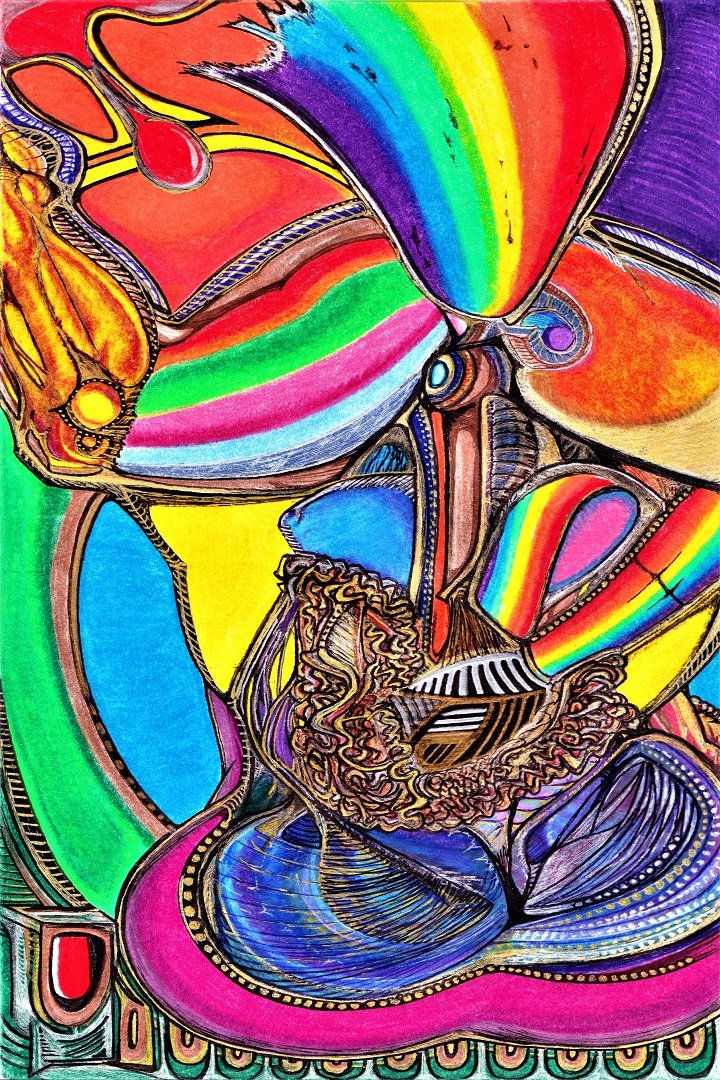 I priced mine high in my opinion because it was handcrafted and not just a digital artwork (not to degrade digital art by any means)! I put a lot of time and effort into this piece back in 2018. In my blog feed you can see when i posted about this artwork as it was created.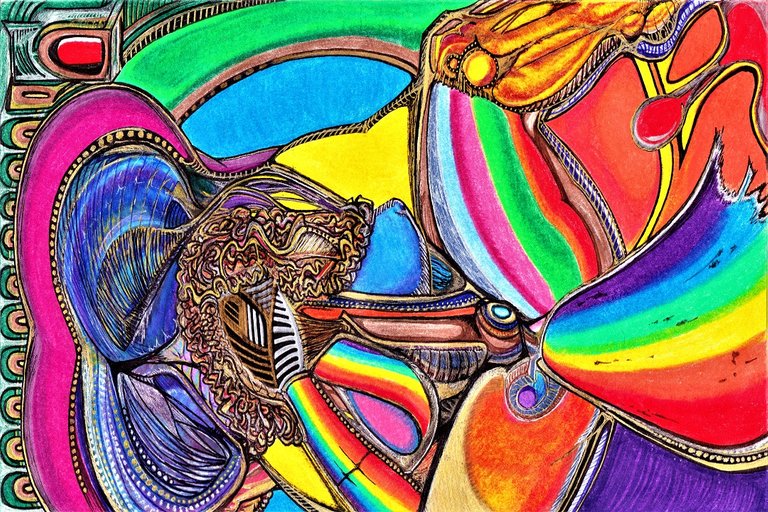 I believe that this piece, as most of my art, is appreciated best in all orientations of viewership. This work was Handcrafted upon inception with pencil and ink. Colored with wax-based colored pencils, silver and gold metallic gel-pens, and archival ink pen.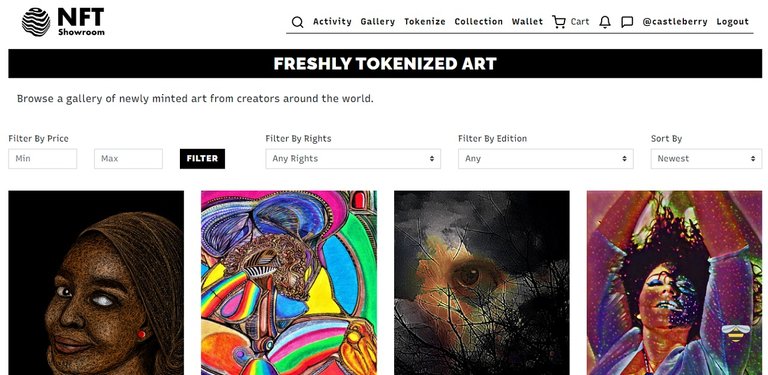 This symbolic creation is named RainBowZ: Emissivity of Reception and was crafted with love. It expresses deep idiomatic values ascertained by only the most astute appreciators and observers. There is more than meets the eye in this whimsical yet serious artwork. Buyer Beware...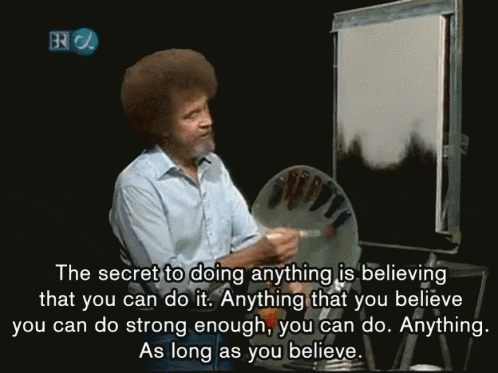 I minted a few artworks and photographs on Maker's Place which is Etherium based. I didn't know what i was doing as a launch partner there and had no clue about the gas fees! Securing my art online is why i never shared my work until recently. Now, with NFT's it's a possibility that has become a reality! Thank you HIVE for providing the opportunity to take ART to the next level. This is the moment i have been waiting for most of my life!