༄ 𝑯𝒂𝒏𝒈𝒐𝒗𝒆𝒓 ༄
𝑩𝒚 𝑪𝒐𝒏𝒏𝒐 𝑹𝒖𝒔𝒔𝒐
♈︎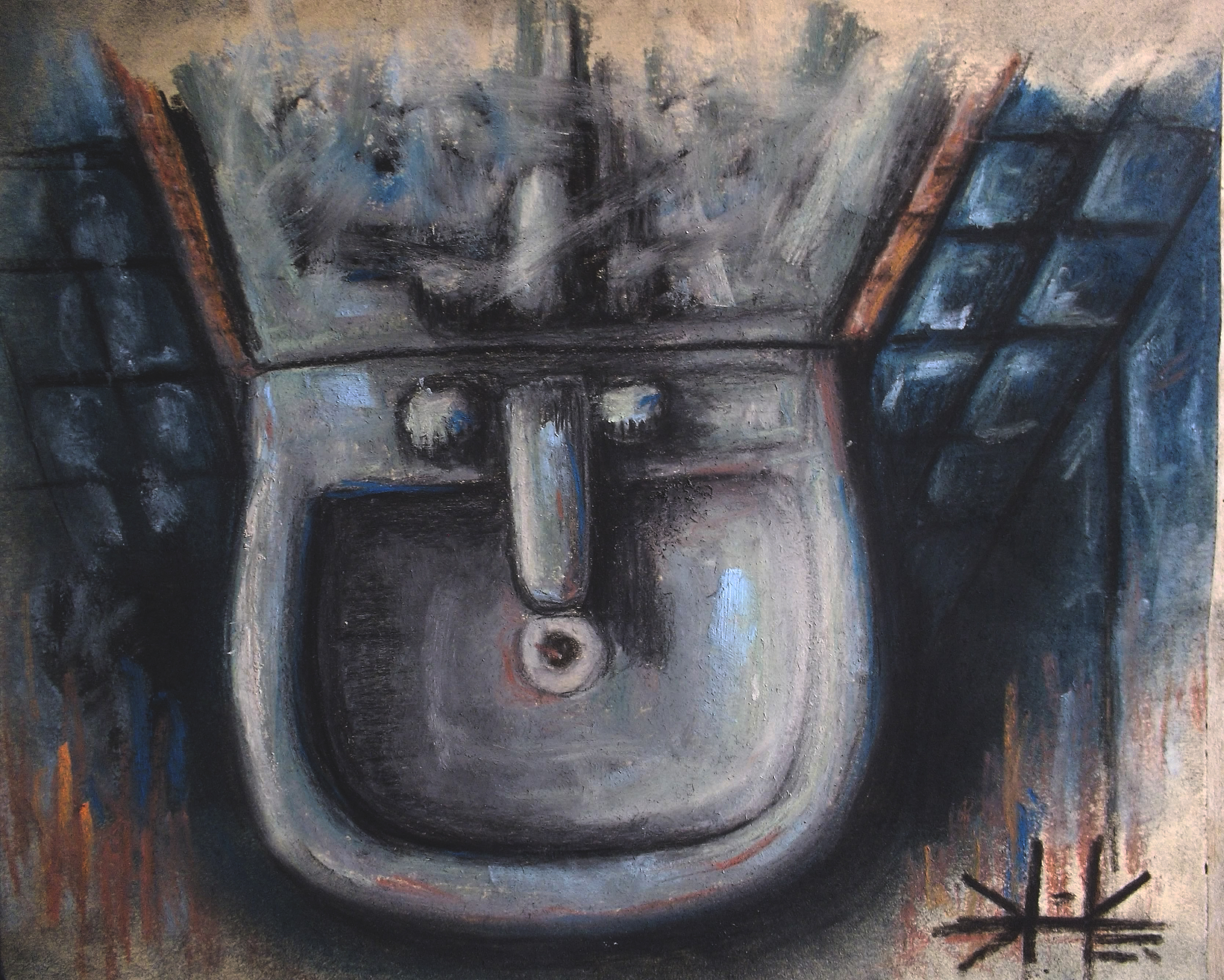 ●▬▬▬▬๑۩۩๑▬▬▬▬▬●
🅱🅰🅳 🆅🅸🅱🅴🆂
This small painting is part of this new collection, with a slightly different appearance, it reflects a slightly deteriorated setting, a sink seen in the first person, with a slightly sick and heavy aura.
This painting is made with pastel chalk on cardboard, in a small format, it is one of the few times that I paint using a blue tone, however, I liked the result, it gives a cold aspect to the scene.
♈︎
Esta pequeña pintura es parte de esta nueva colección, con un aspecto un poco diferente, refleja un escenario un poco deteriorado, un lavamanos visto en primera persona, con un aura un poco enfermiza y pesada.
esta pintura esta hecha con tiza pastel sobre cartulina, en un formato pequeño, es de las pocas veces que pinto usando una tonalidad azul, sin embargo, me gusto el resultado, le da un aspecto frío a la escena.
●▬▬▬▬๑۩۩๑▬▬▬▬▬●

●▬▬▬▬๑۩۩๑▬▬▬▬▬●


●▬▬▬▬๑۩۩๑▬▬▬▬▬●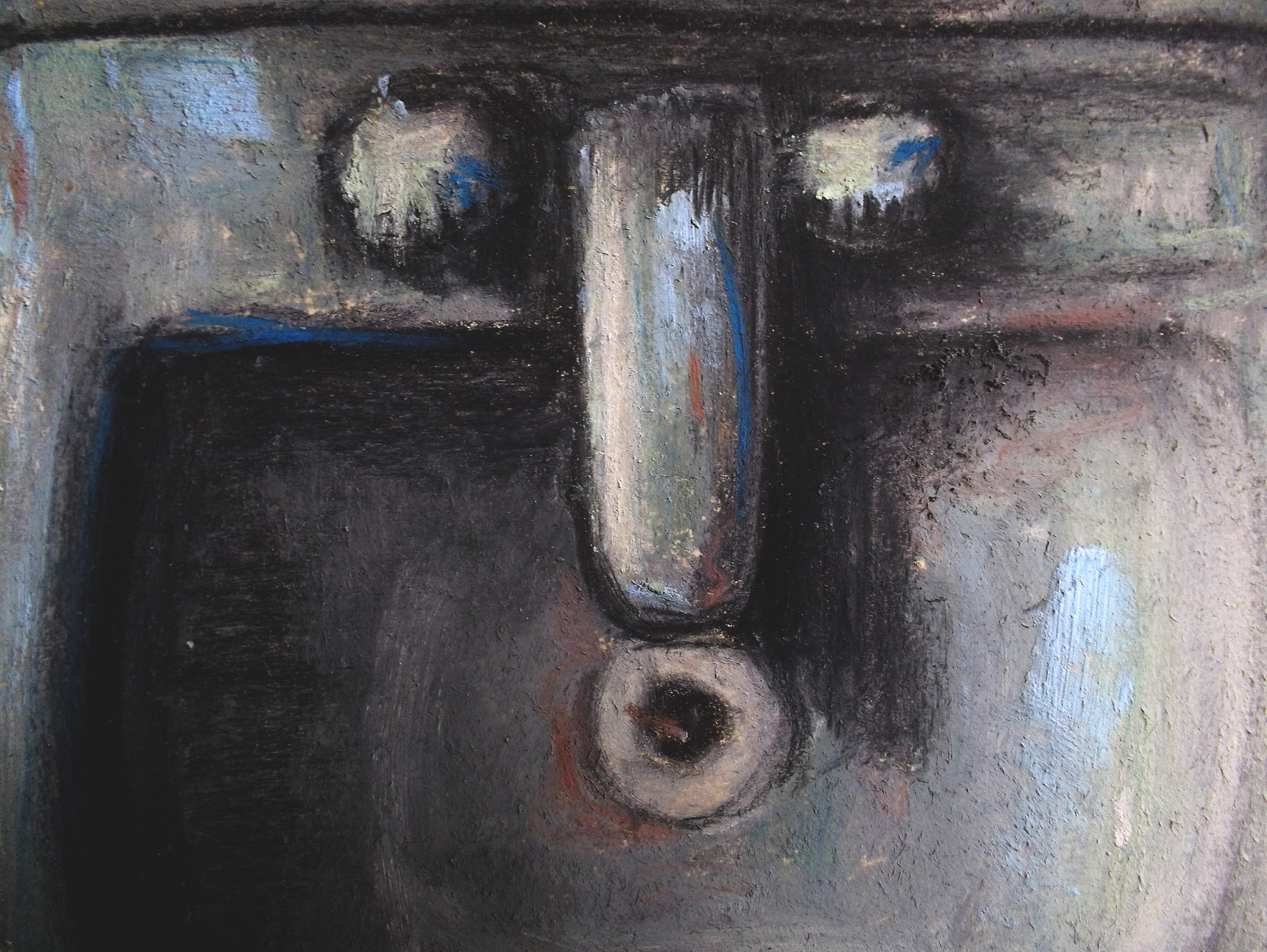 ●▬▬▬▬๑۩۩๑▬▬▬▬▬●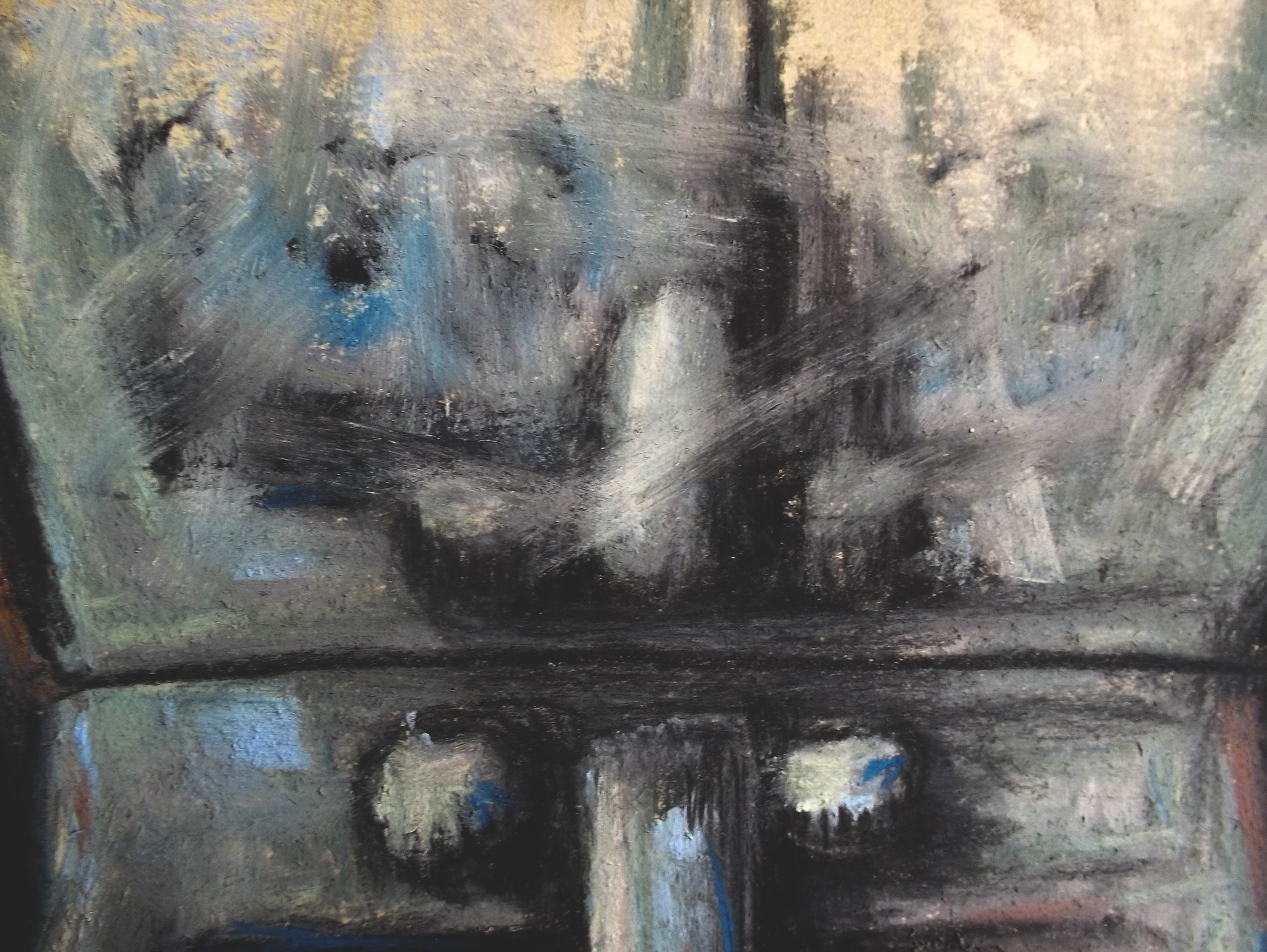 ༄ 𝑯𝒂𝒏𝒈𝒐𝒗𝒆𝒓 ༄
𝑩𝒚 𝑪𝒐𝒏𝒏𝒐 𝑹𝒖𝒔𝒔𝒐
♈︎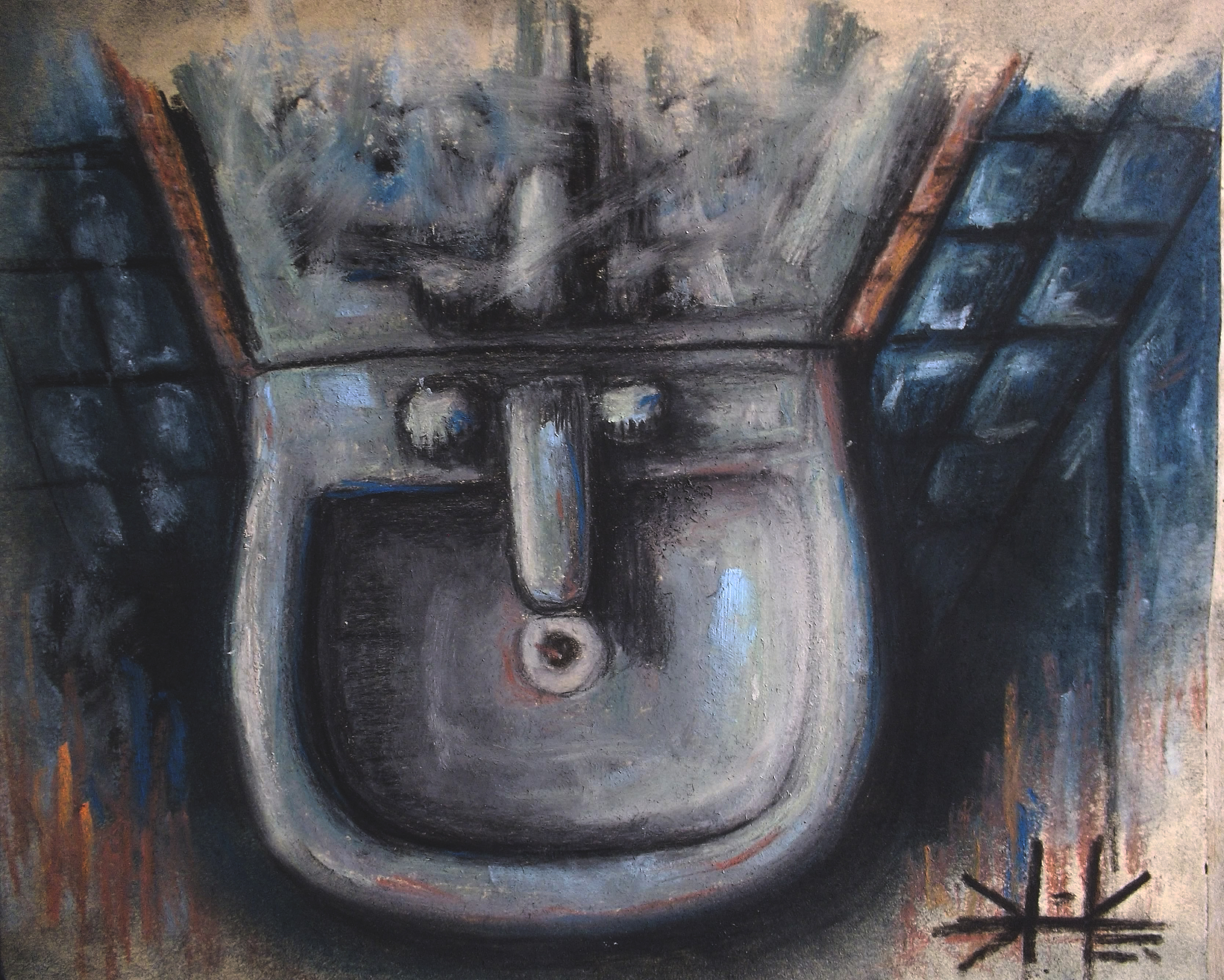 ●▬▬▬▬๑۩۩๑▬▬▬▬▬●
¿Do you wanna collaborate? I would be very grateful!
Come on bro! Let's get a coffee
✭
𝑵𝒐 𝒐𝒍𝒗𝒊𝒅𝒆𝒔 𝒅𝒆𝒋𝒂𝒓 𝒖𝒏 𝑼𝒑𝒗𝒐𝒕𝒆 𝒚 𝒔𝒆𝒈𝒖𝒊𝒓𝒎𝒆 𝒔𝒊 𝒒𝒖𝒊𝒆𝒓𝒆𝒔 𝒗𝒆𝒓 𝒎𝒂𝒔 𝒕𝒓𝒂𝒃𝒂𝒋𝒐𝒔 𝒂𝒔í.
𝑫𝒐𝒏'𝒕 𝒇𝒐𝒓𝒈𝒆𝒕 𝒕𝒐 𝒍𝒆𝒂𝒗𝒆 𝒂𝒏 𝑼𝒑𝒗𝒐𝒕𝒆 𝒂𝒏𝒅 𝒇𝒐𝒍𝒍𝒐𝒘 𝒎𝒆 𝒊𝒇 𝒚𝒐𝒖 𝒘𝒂𝒏𝒕 𝒕𝒐 𝒔𝒆𝒆 𝒎𝒐𝒓𝒆 𝒘𝒐𝒓𝒌𝒔 𝒍𝒊𝒌𝒆 𝒕𝒉𝒂𝒕.