Hi friends!
I continue to learn my new favorite graphic program Realistic Paint Studio
And today I told you how I drew a beautiful winter tree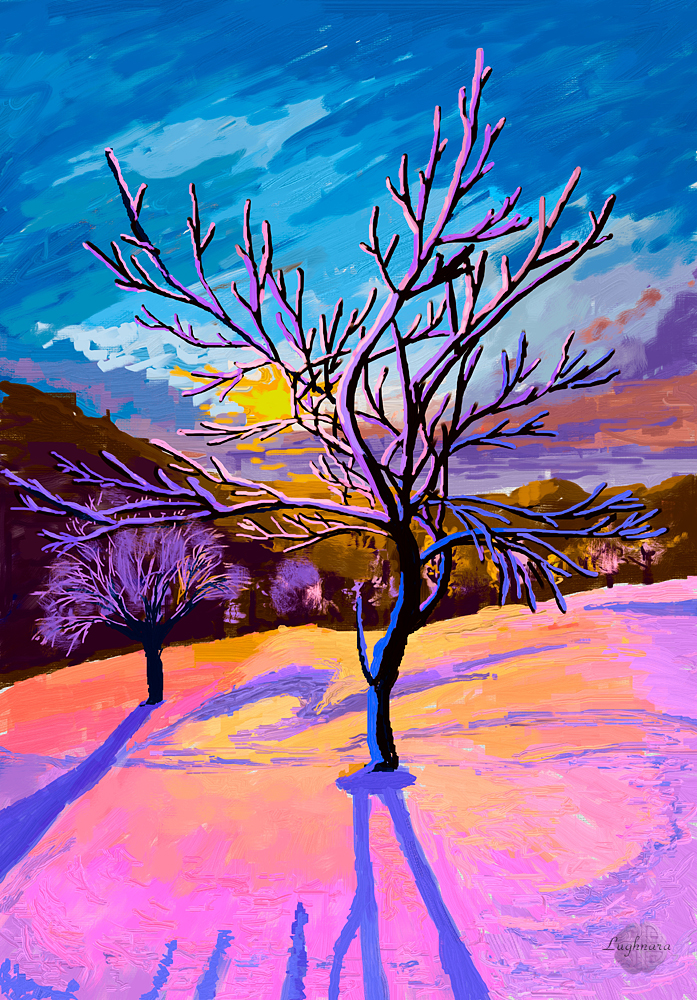 One time I found wonderful photo and decided make a painting copy of it
This time I chose imitation oil paints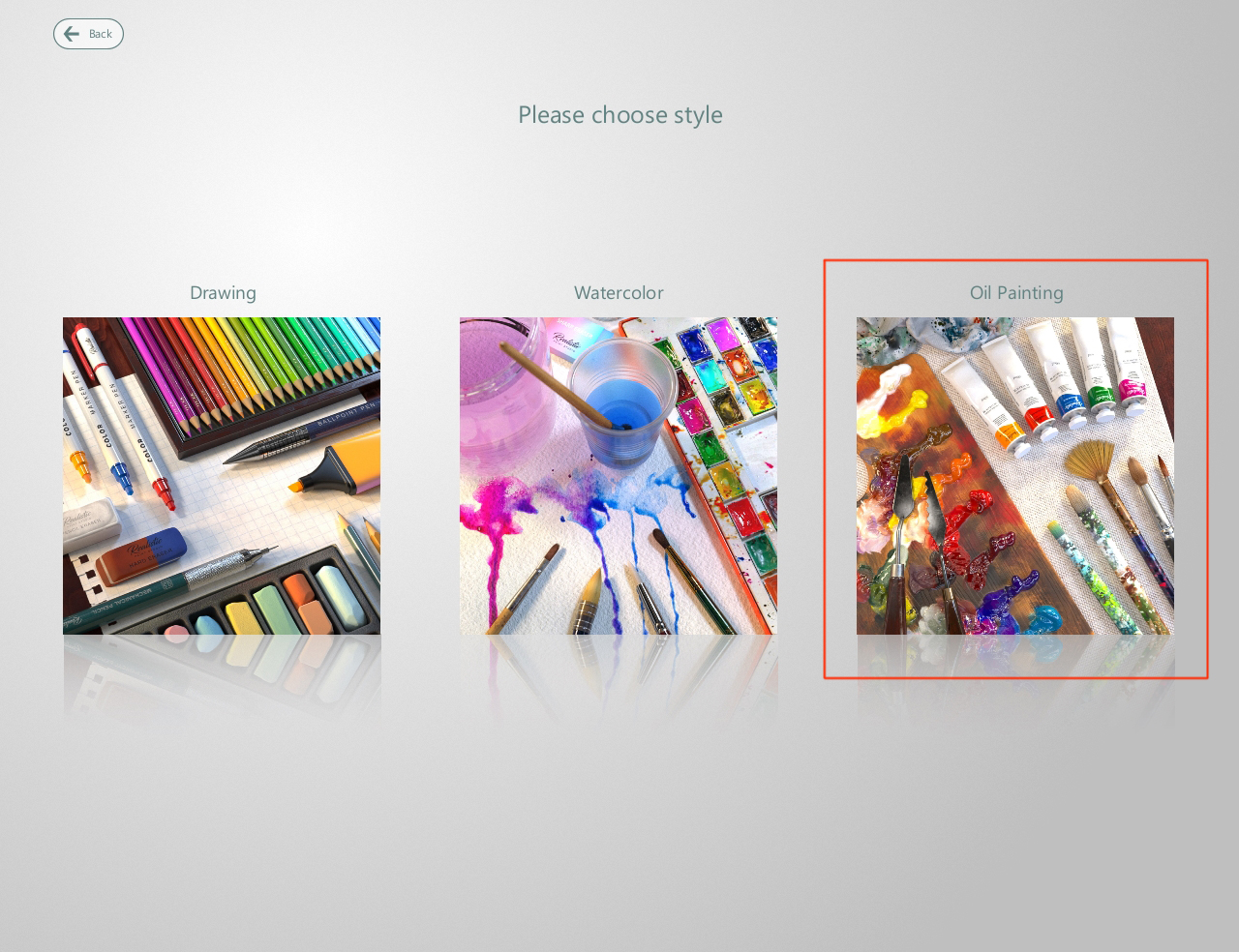 In start my work I chose a canvas (Custom as in last tutorial)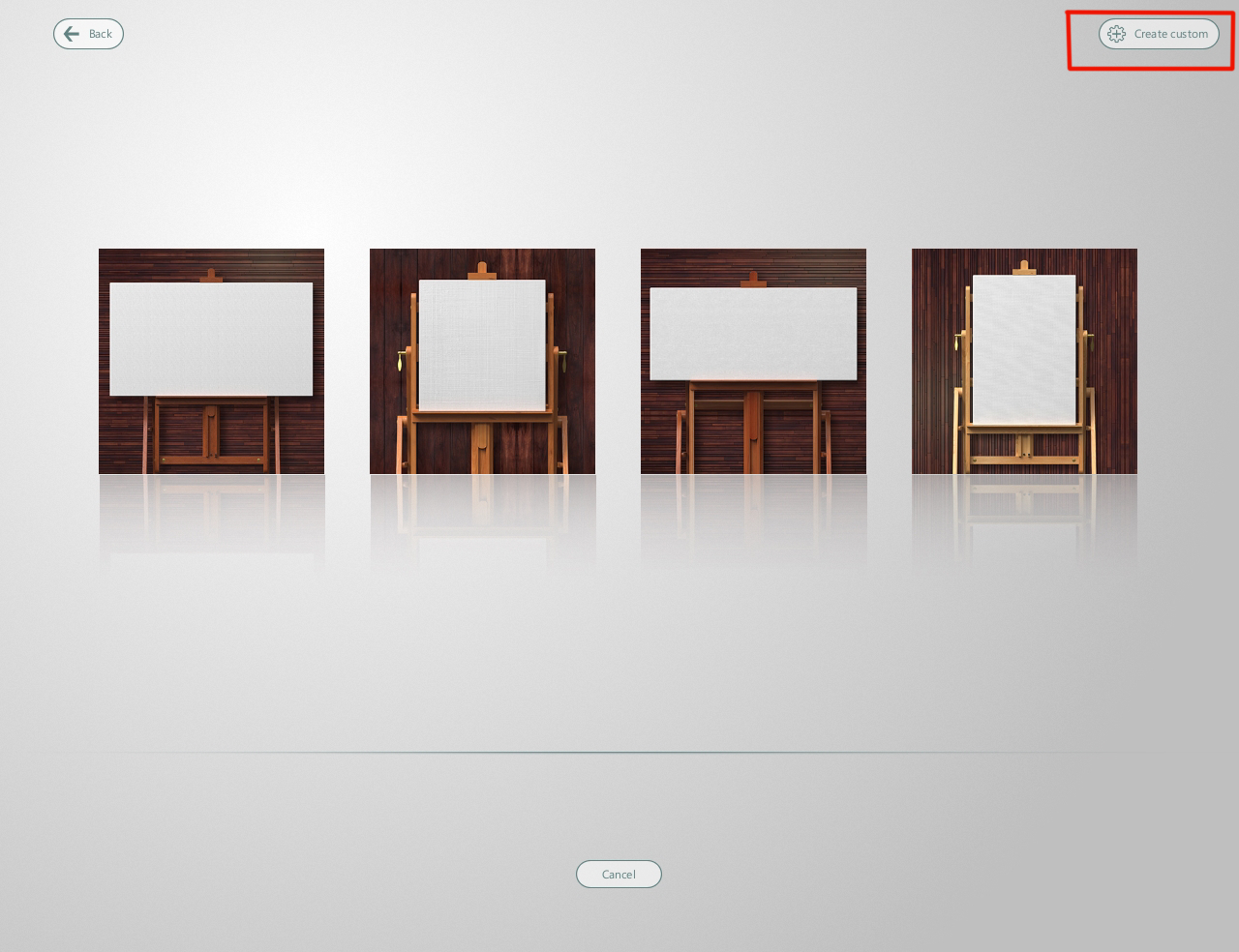 When I opened a window of custom canvas creation, we see the canvas opened by default.
This, in my opinion, is too extreme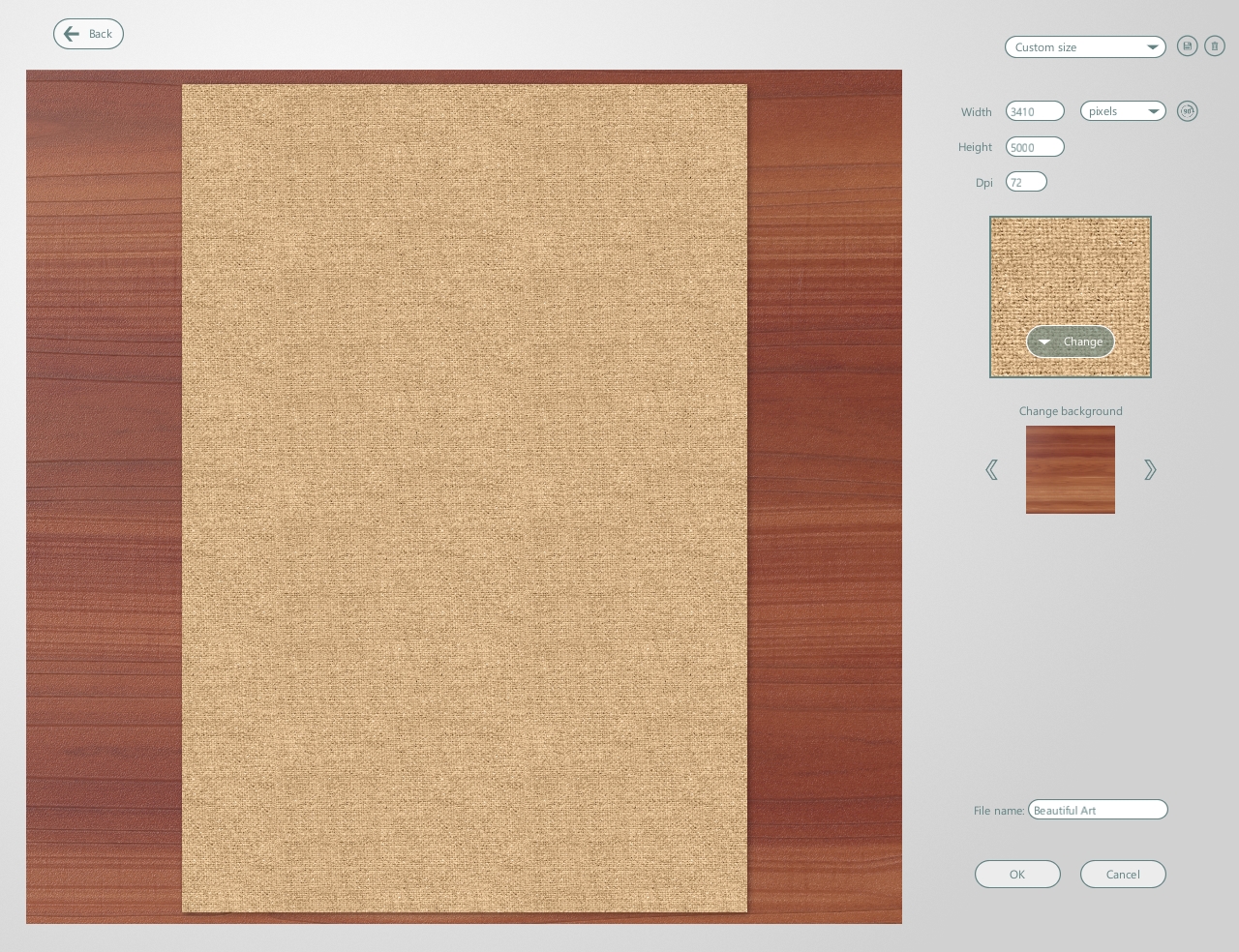 so I chose a different canvas color.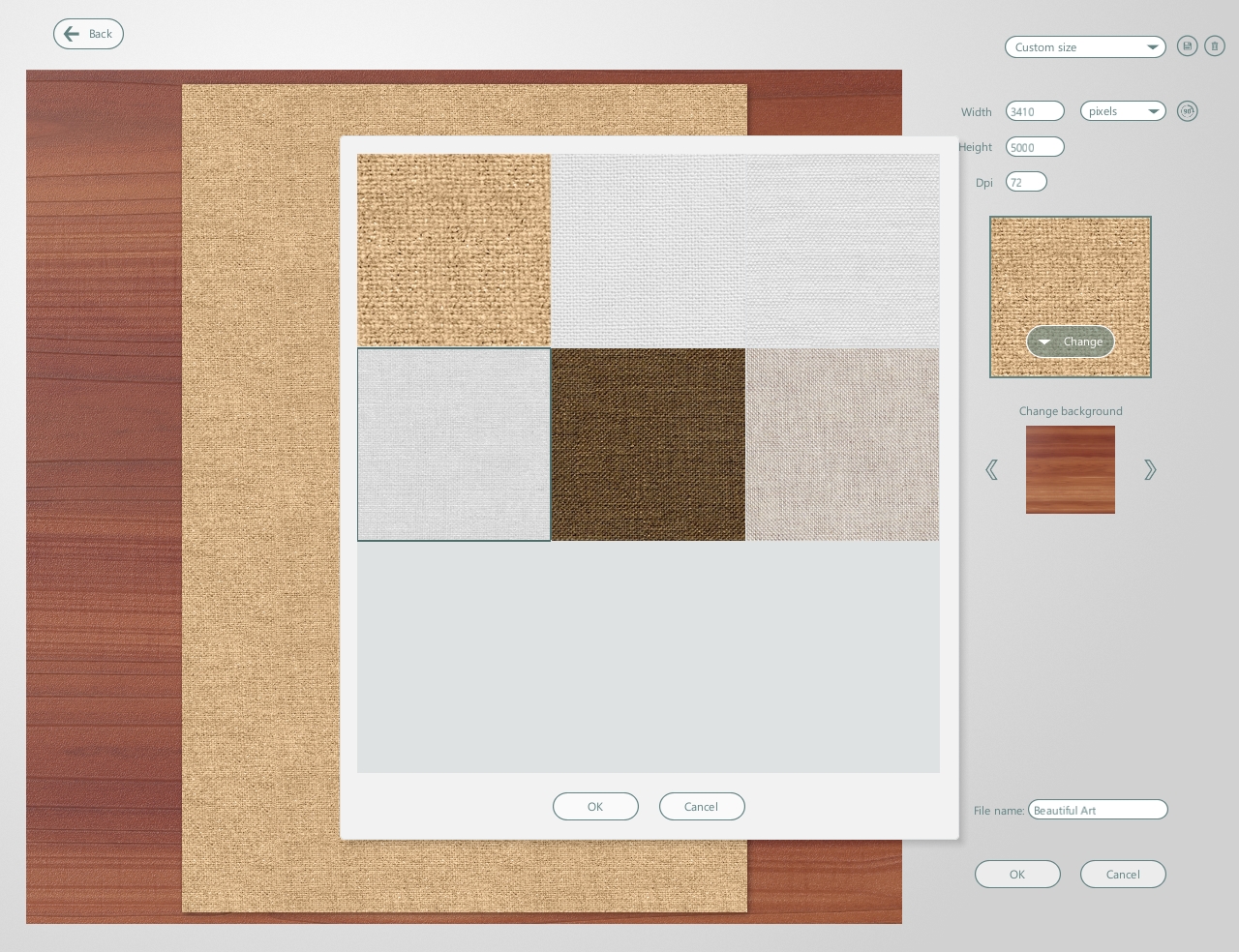 So I chose a custom size and changed DPI to 90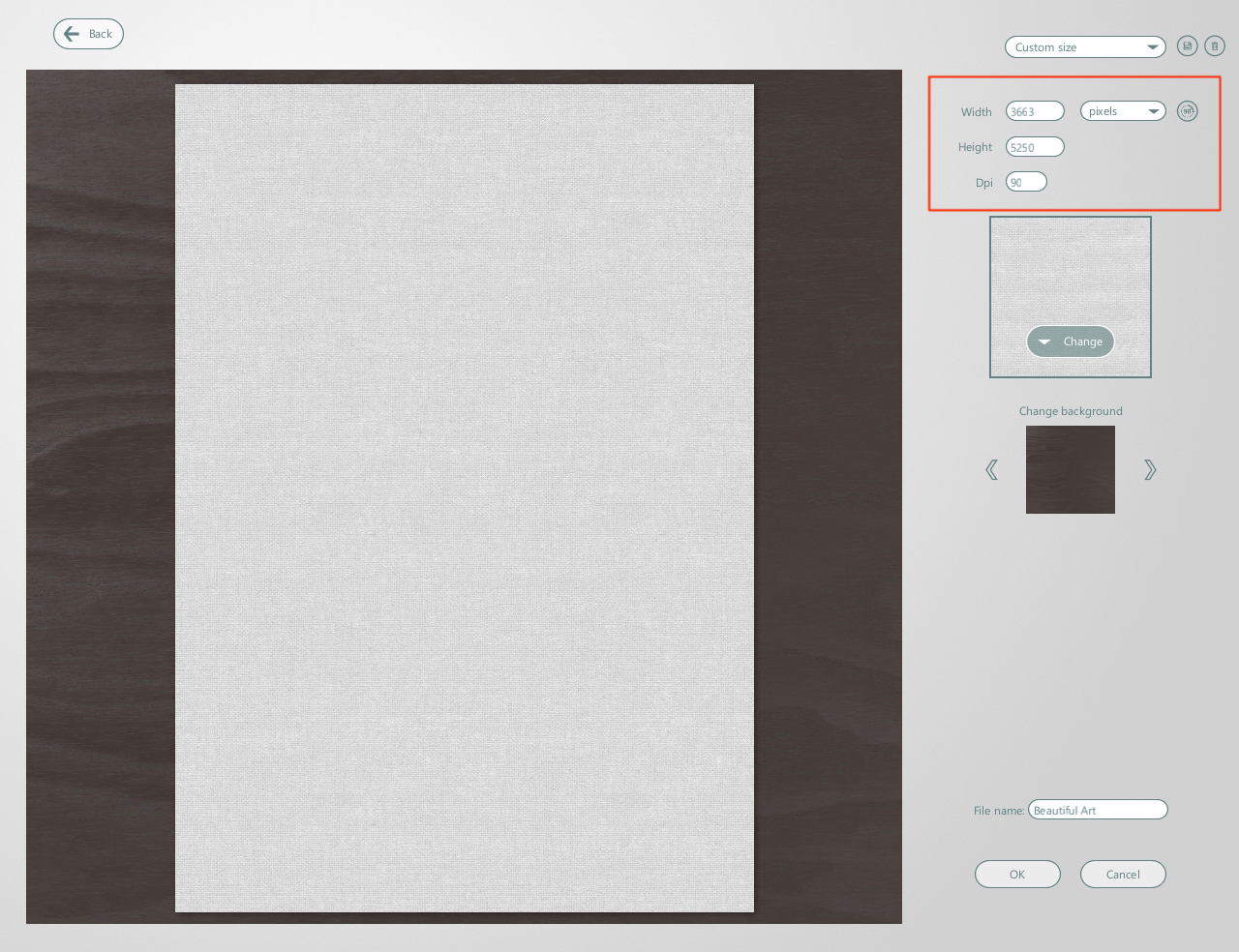 So let's get to work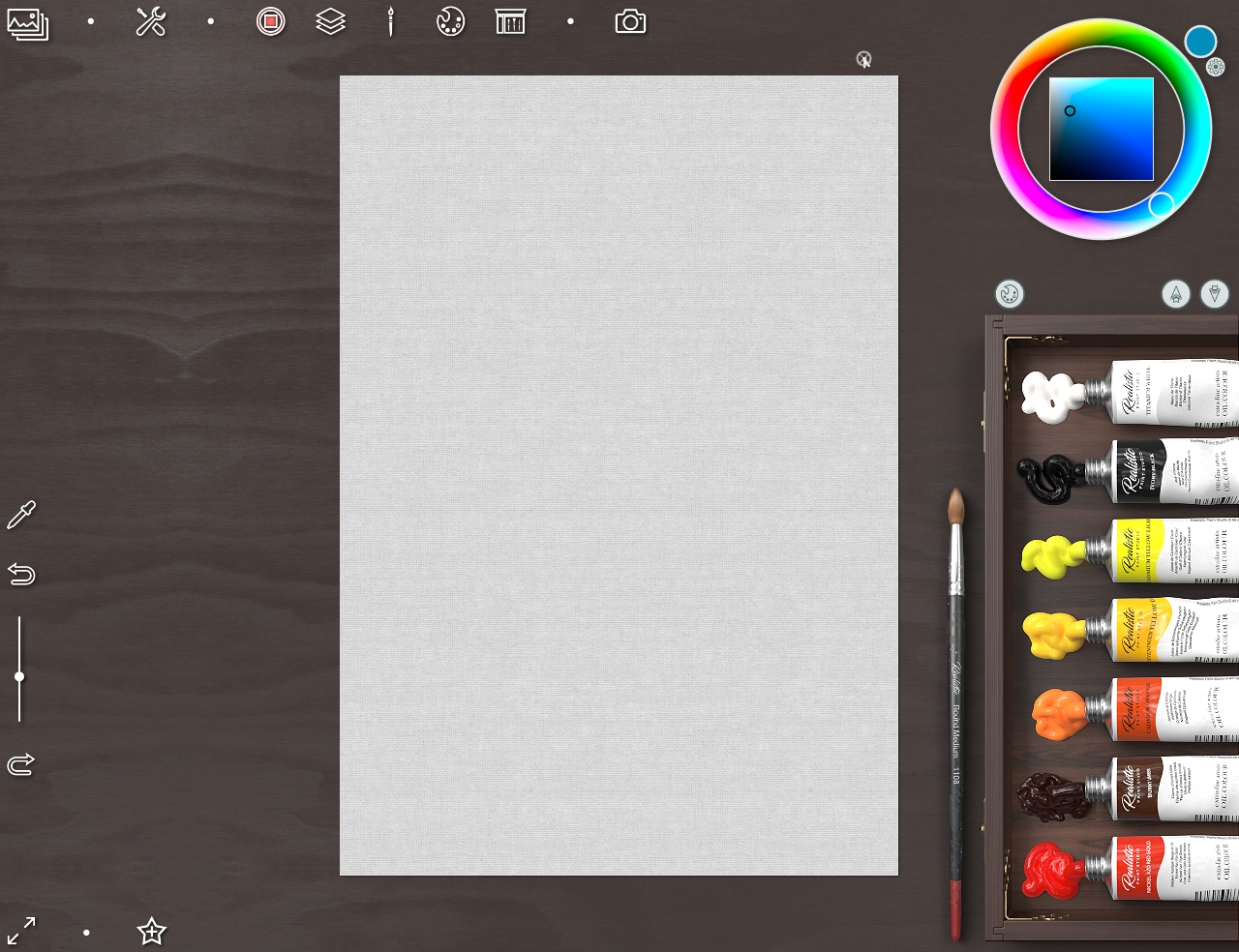 I chose a brush for initial oil paint layer from a box of brushes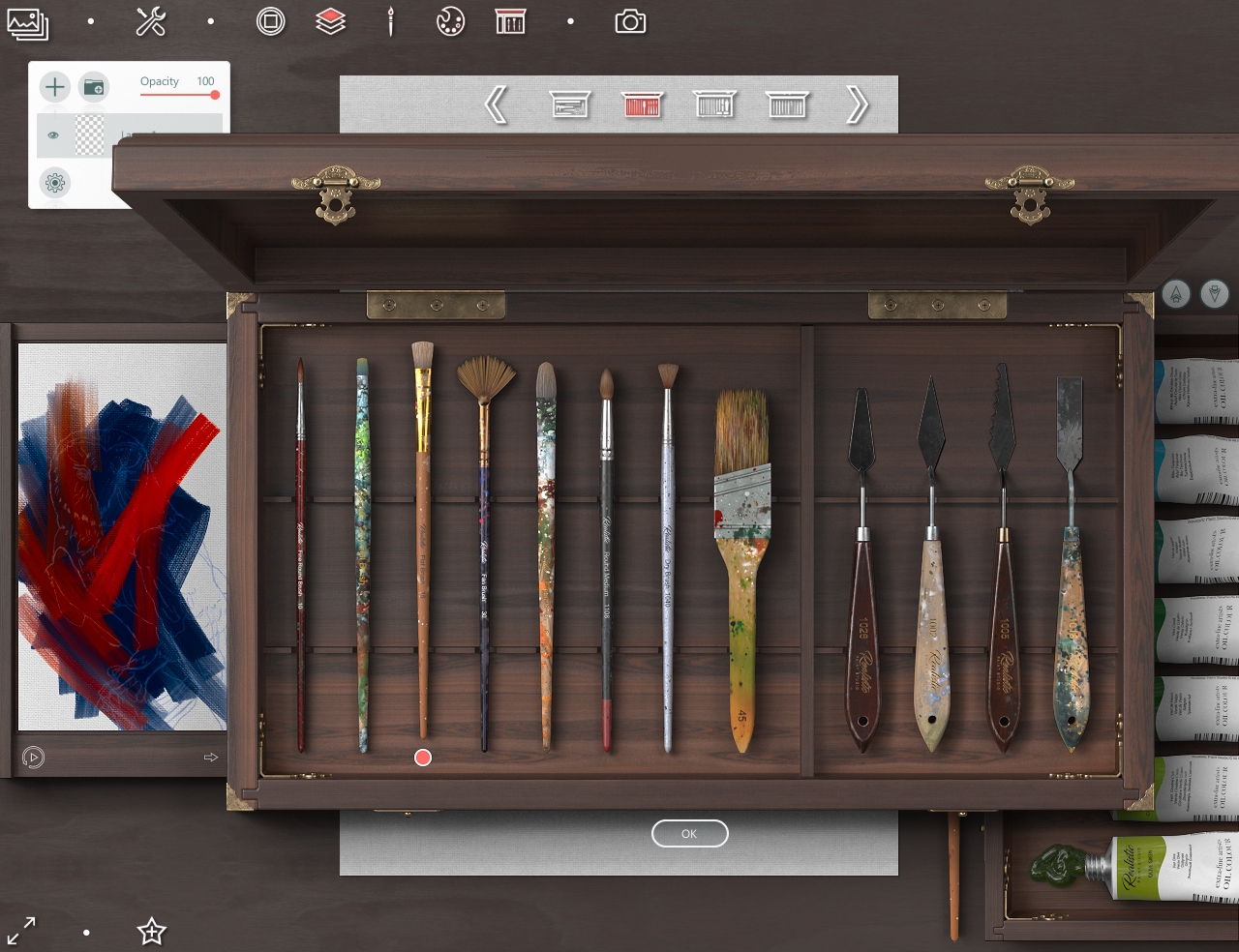 Using the up and down buttons, you can select paint colors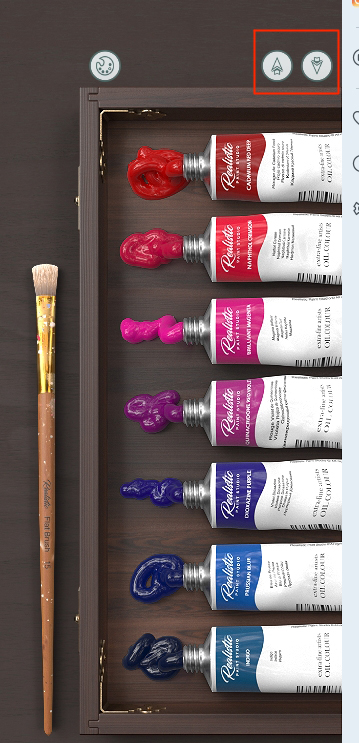 I started my work with sketch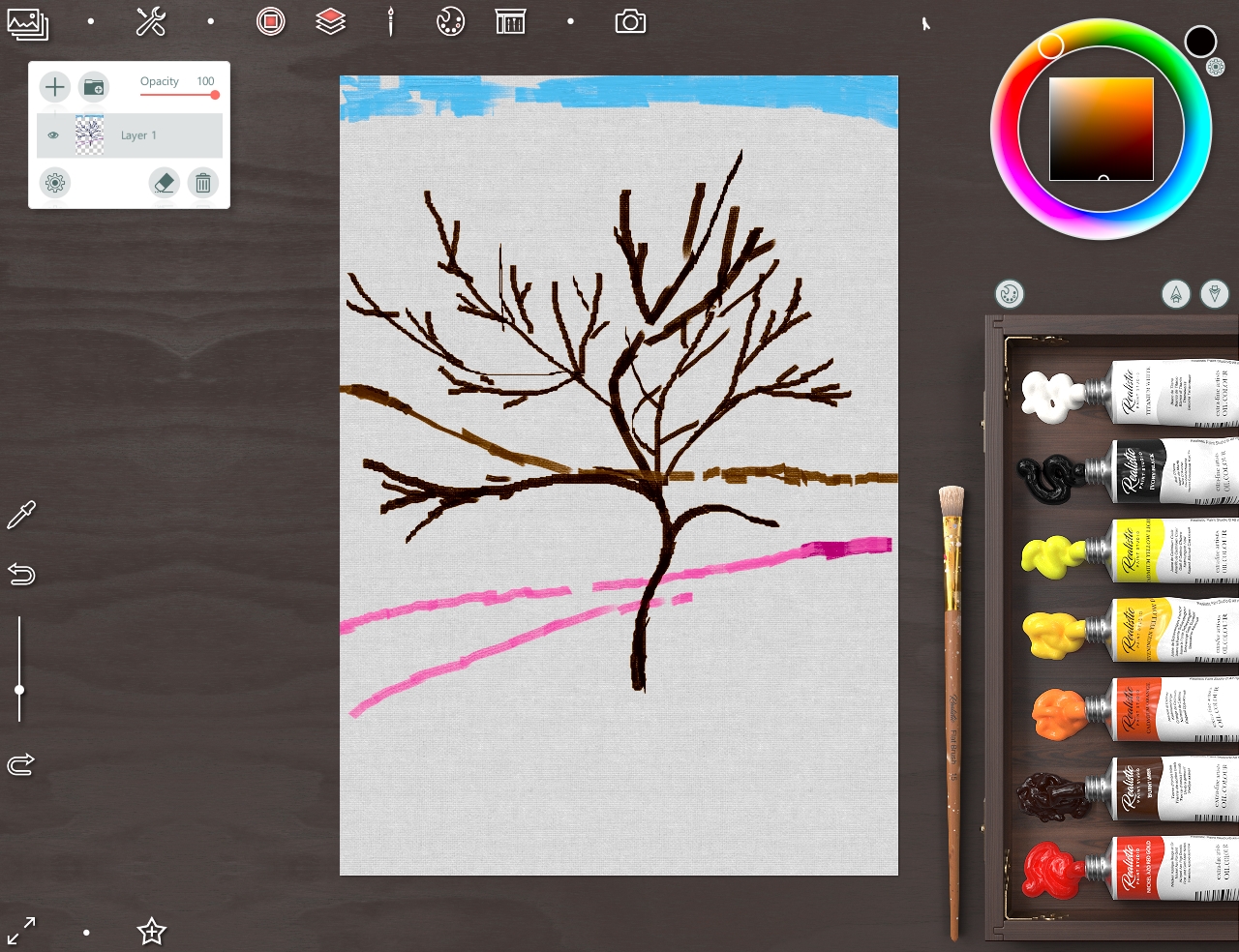 Then it seemed to me that I chose the wrong color for the sky ... but don't worry!
In this program, even oil paint can be erased ... with the usual eraser from the sketch tool box.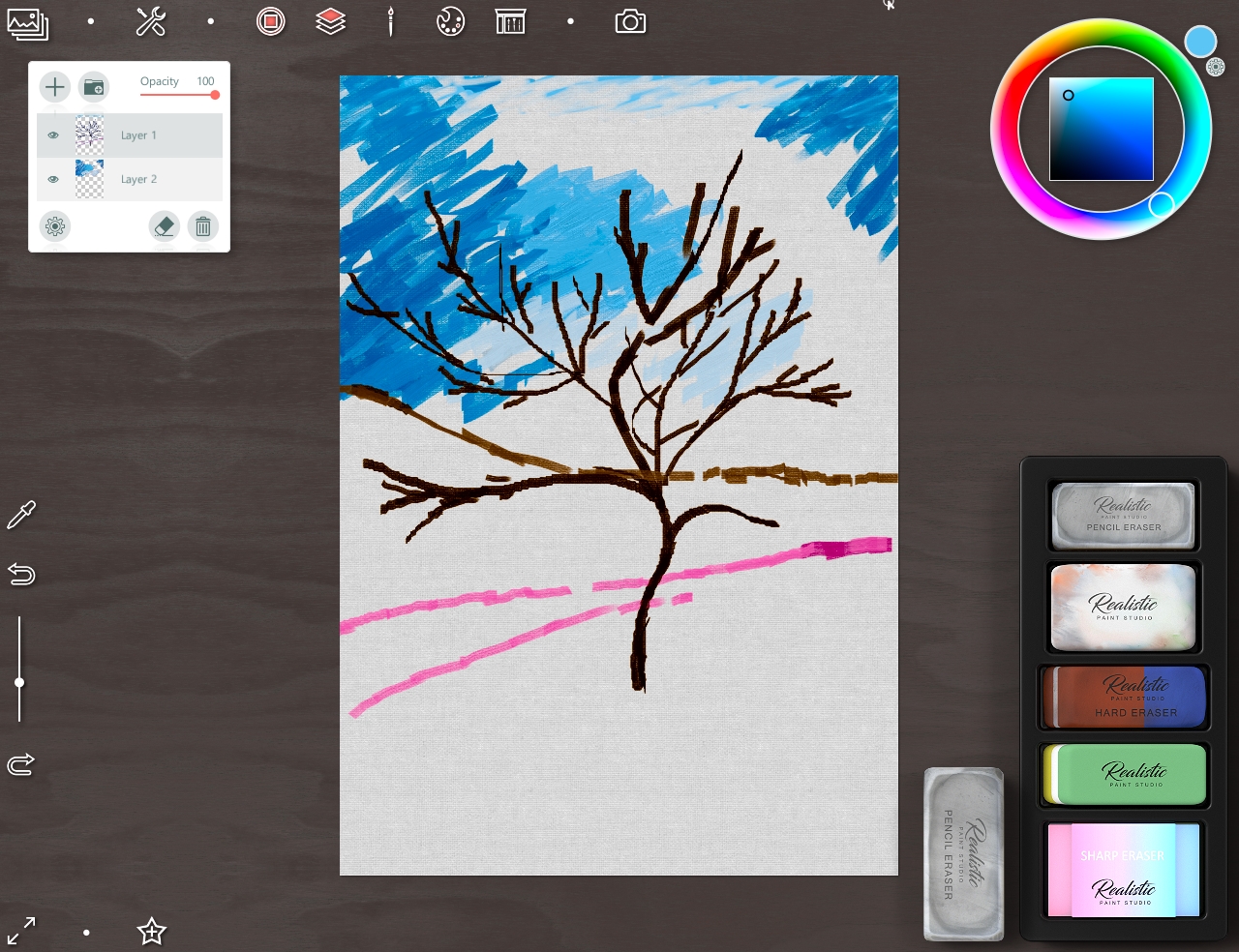 Then I chose matching colors and painted the sky on new layer.
Sometime I used an another brush to make a blur paints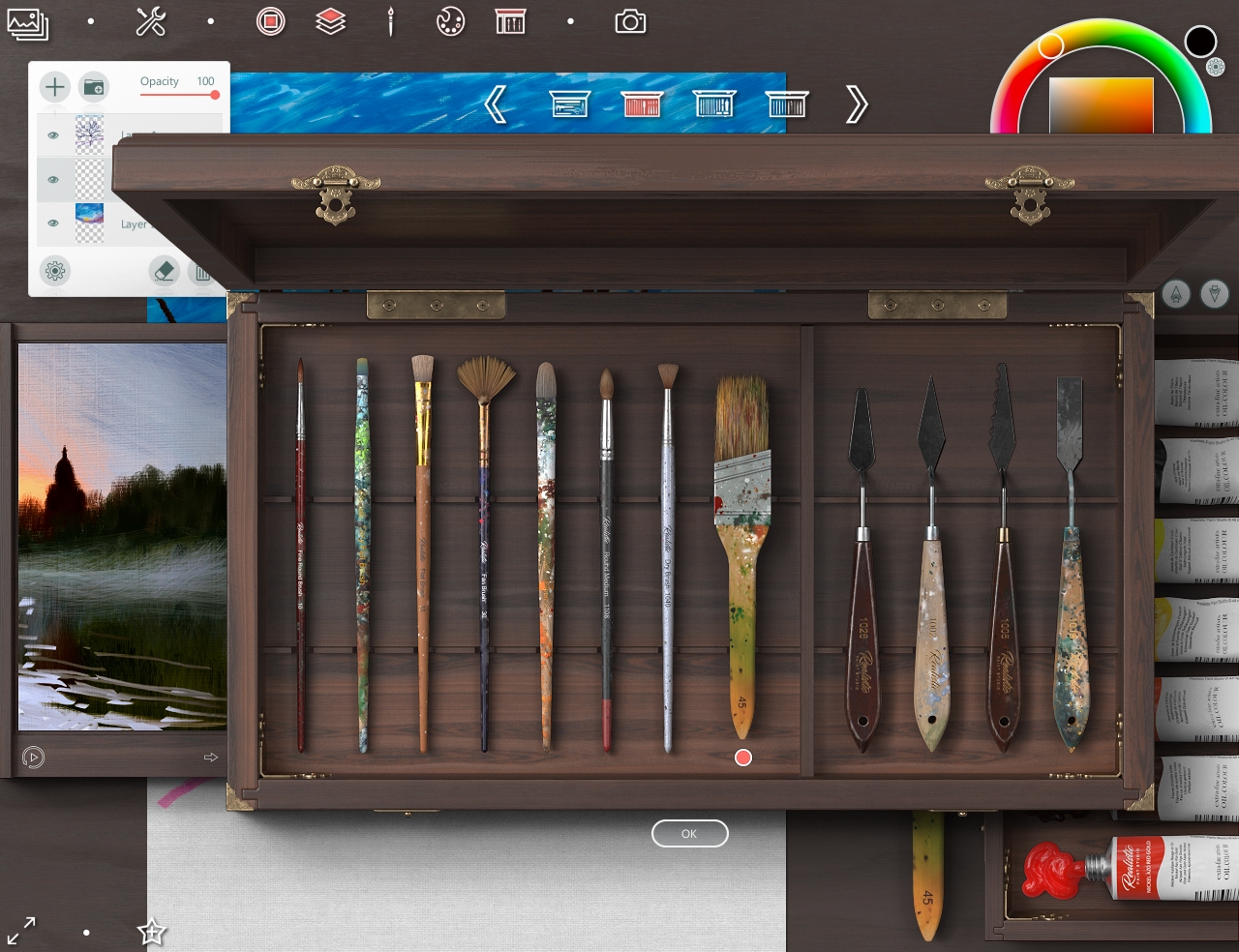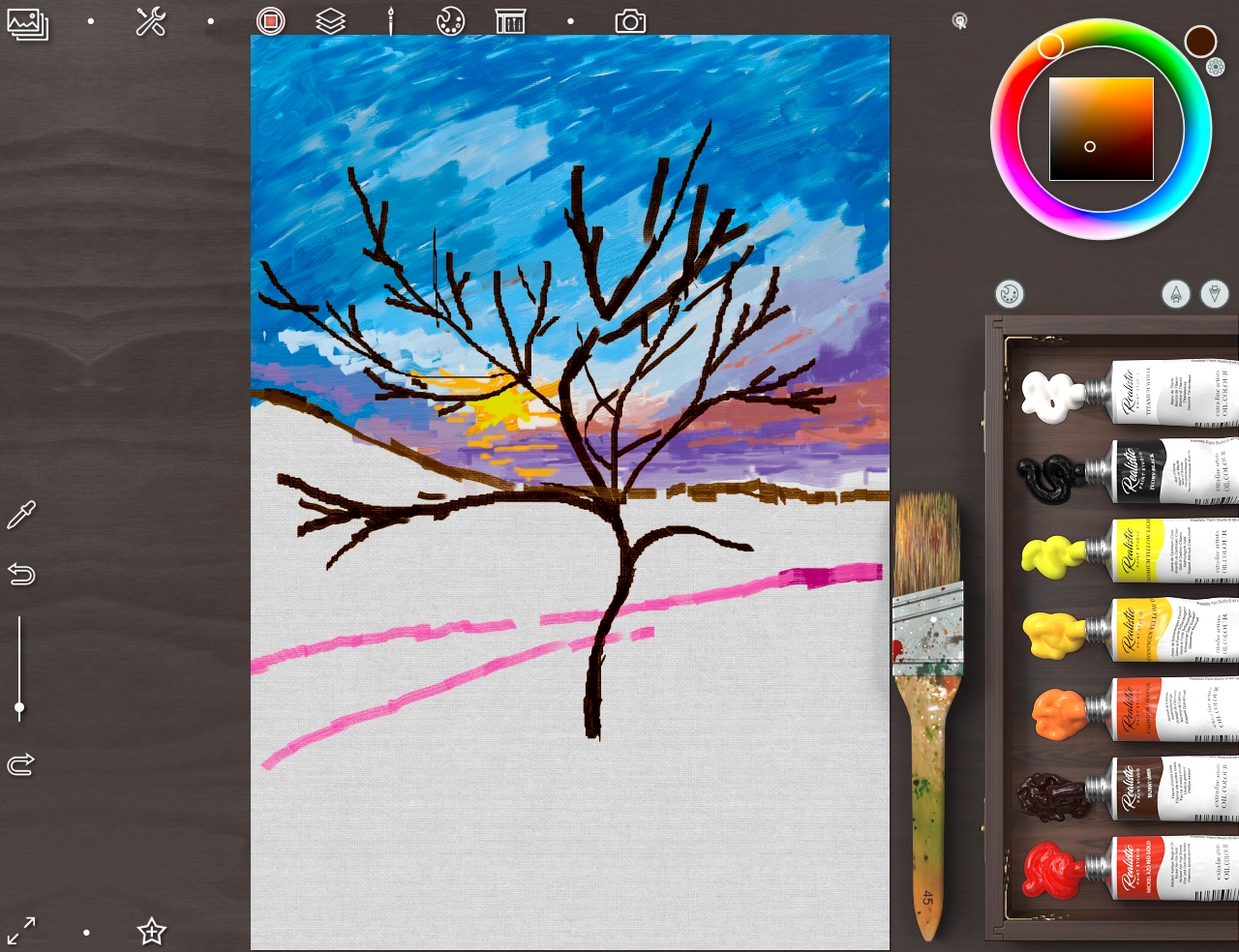 With the same two brushes on new layer I paint a far mountains and trees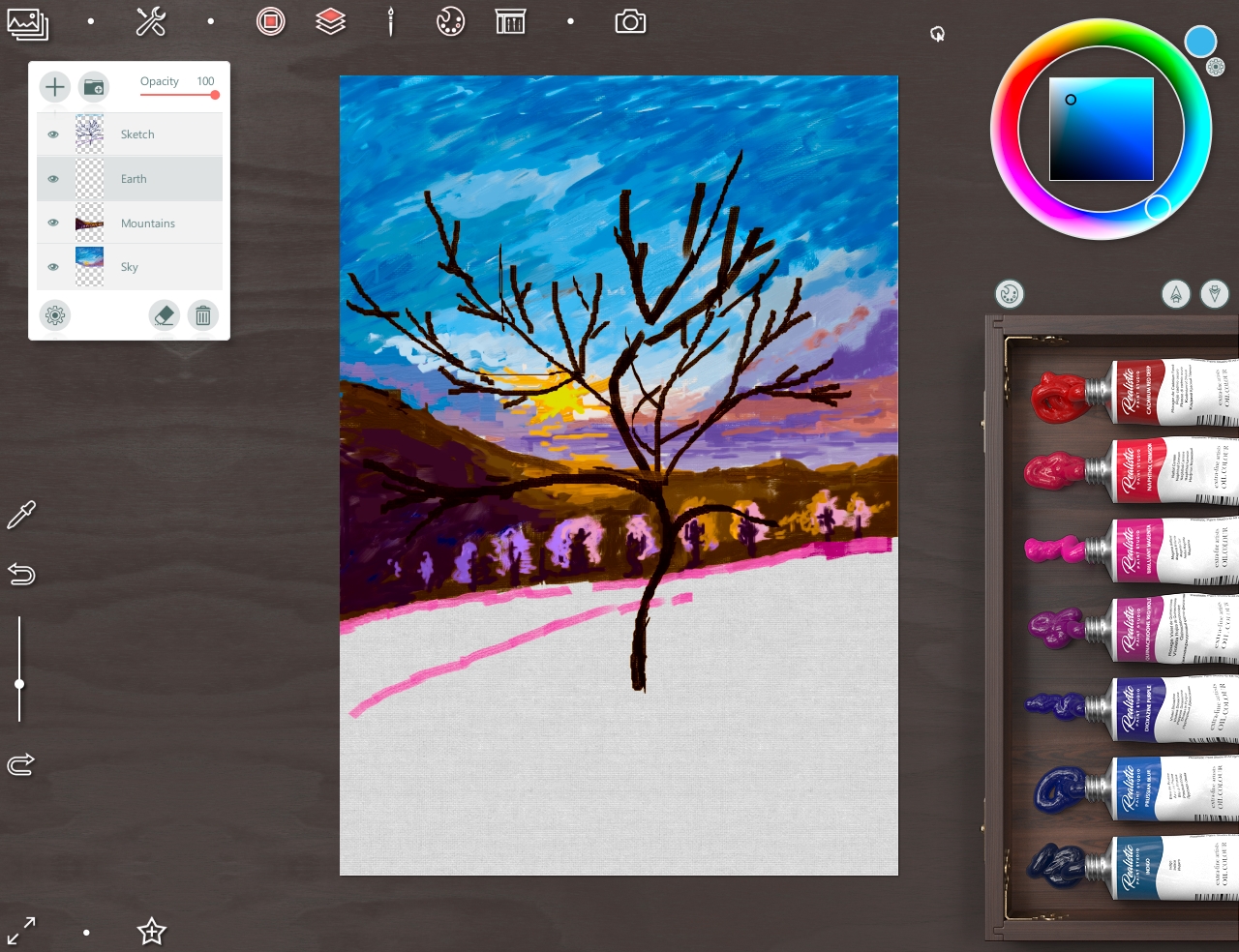 And a beautiful color snow on a foregroung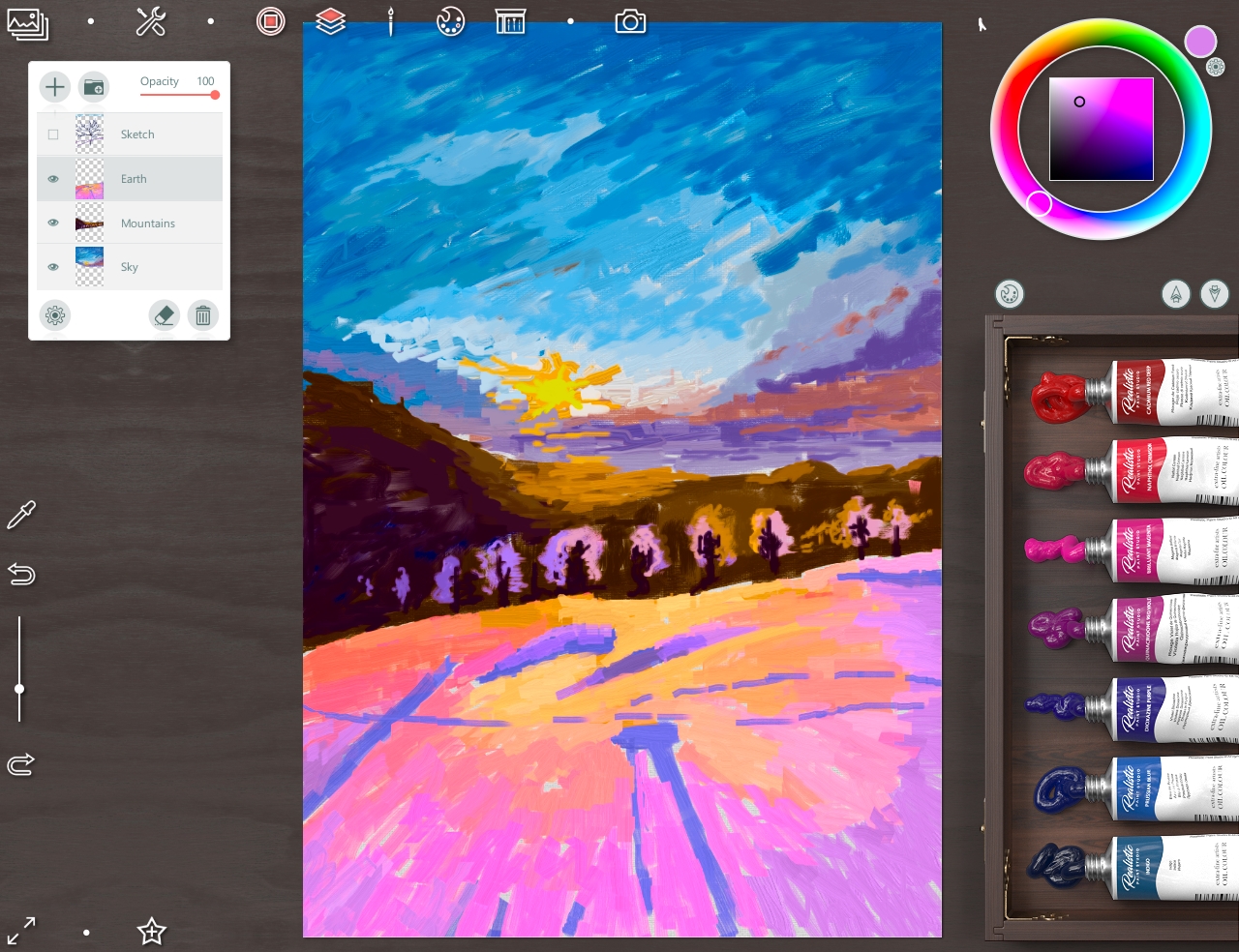 To add a texture of snow I chose this brush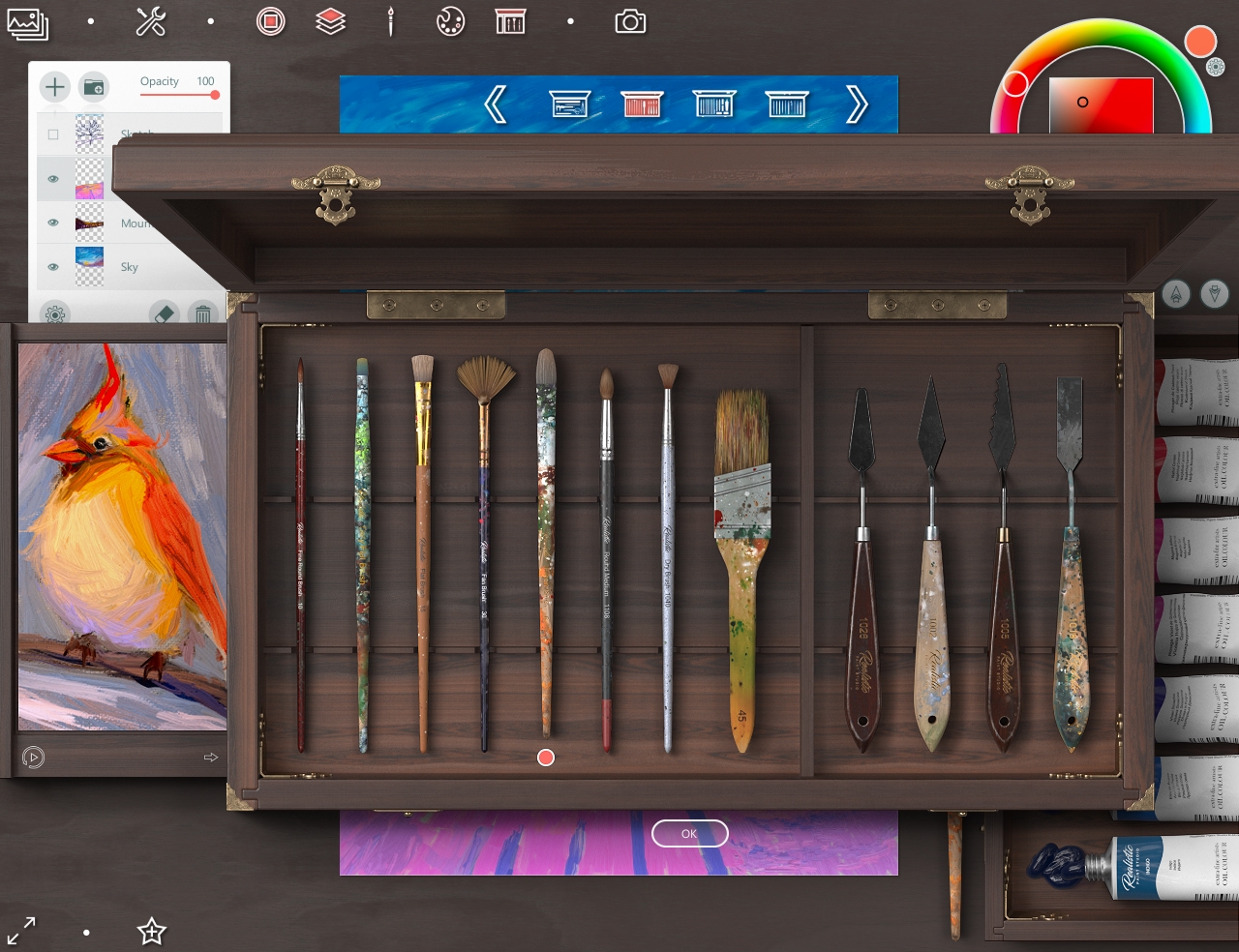 Well, the background is almost ready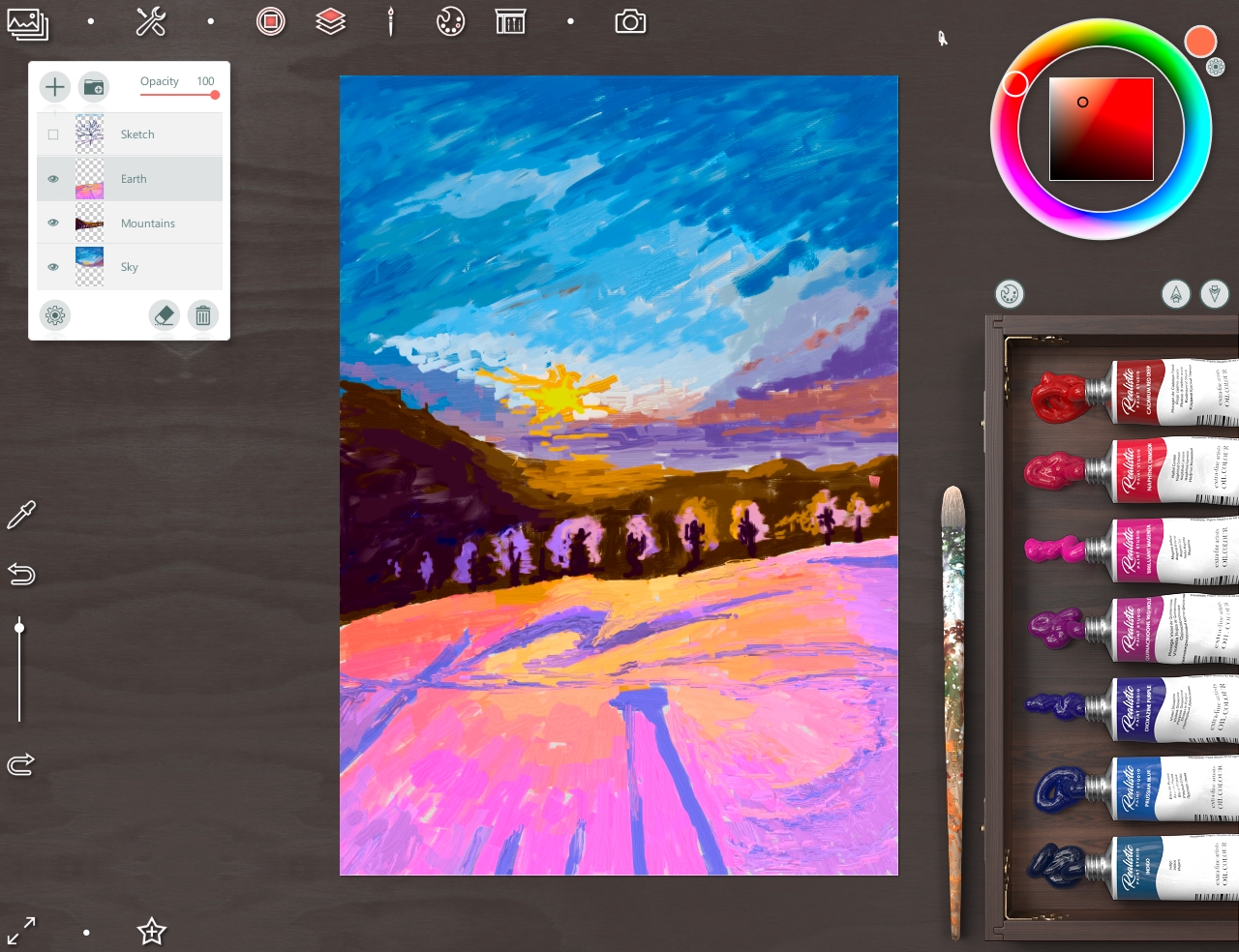 For painting a main tree (and one more on the left) I chose a brush fmaked subtle delicate strokes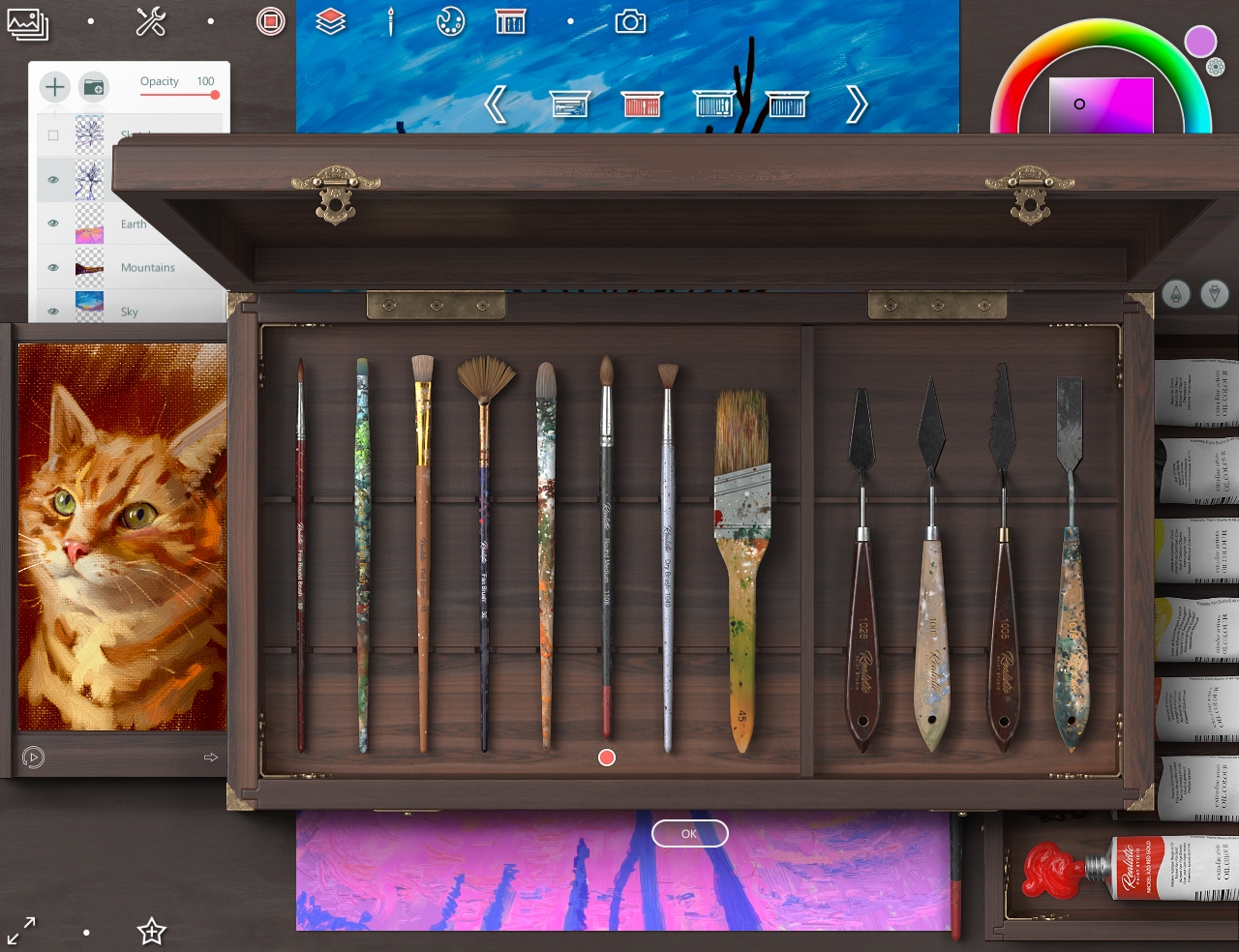 Trees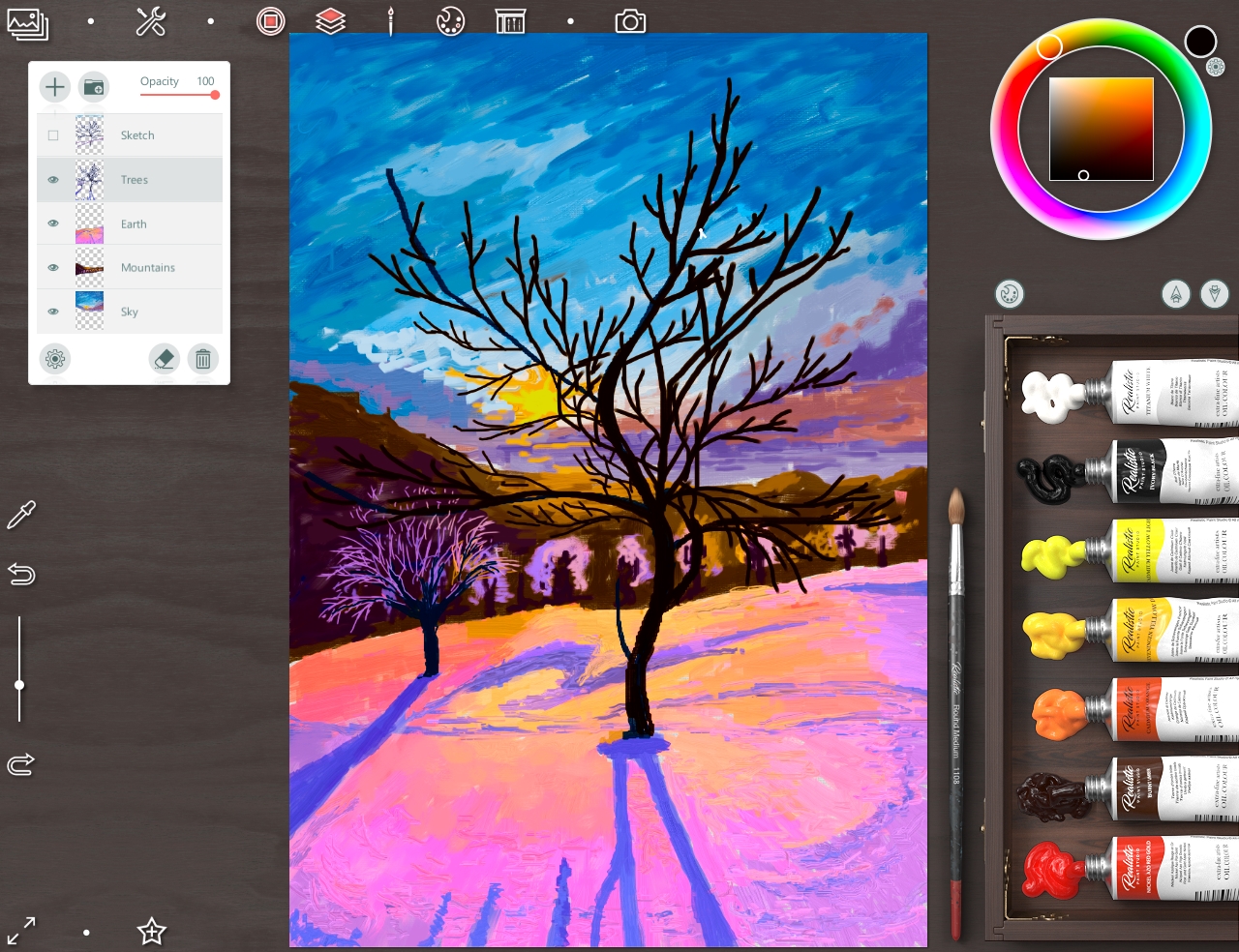 The last step is left - snow on the branches.
I chose lighter and more saturated colors so that they don't blend in with the background colors.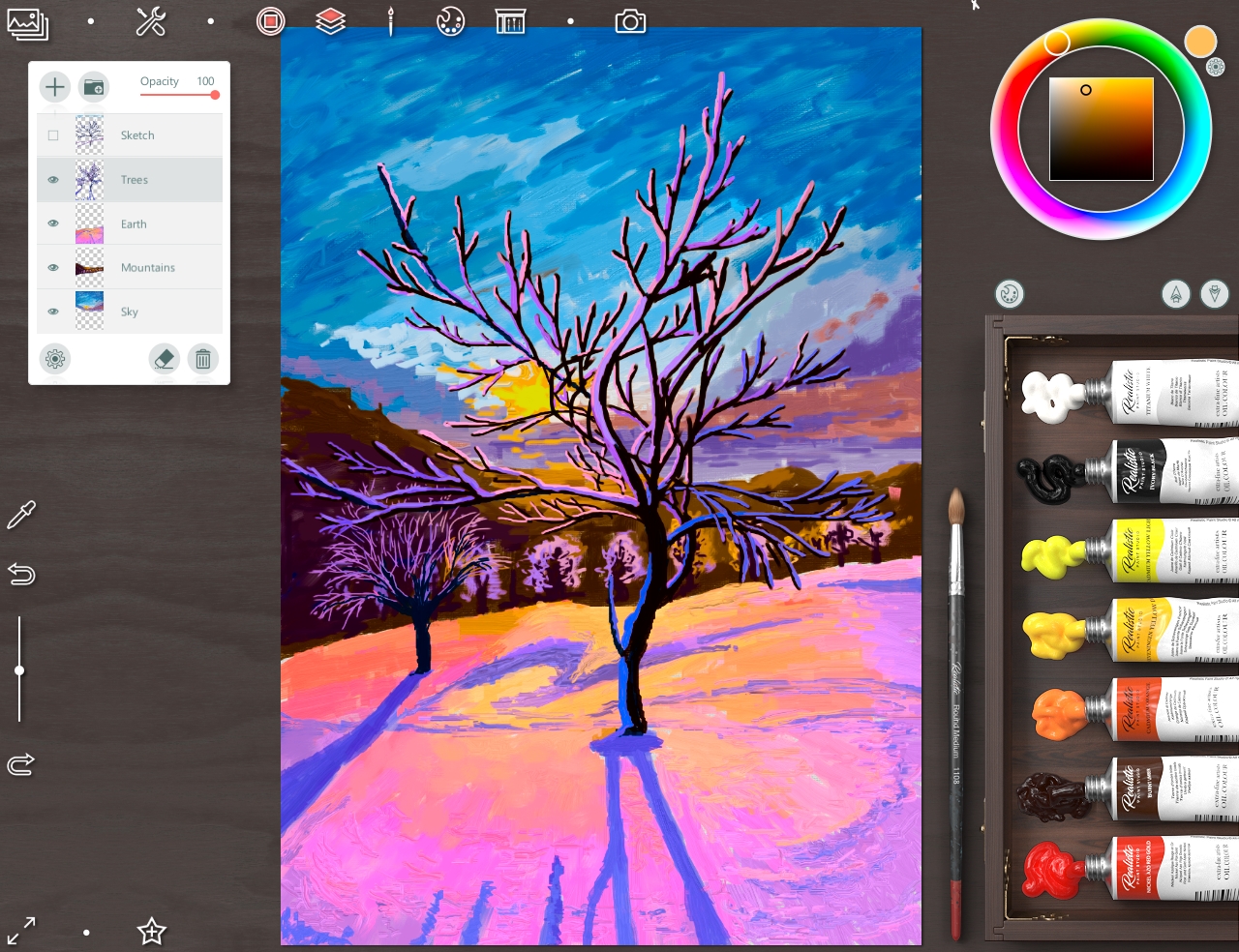 I used four shades of color to contrast with the background.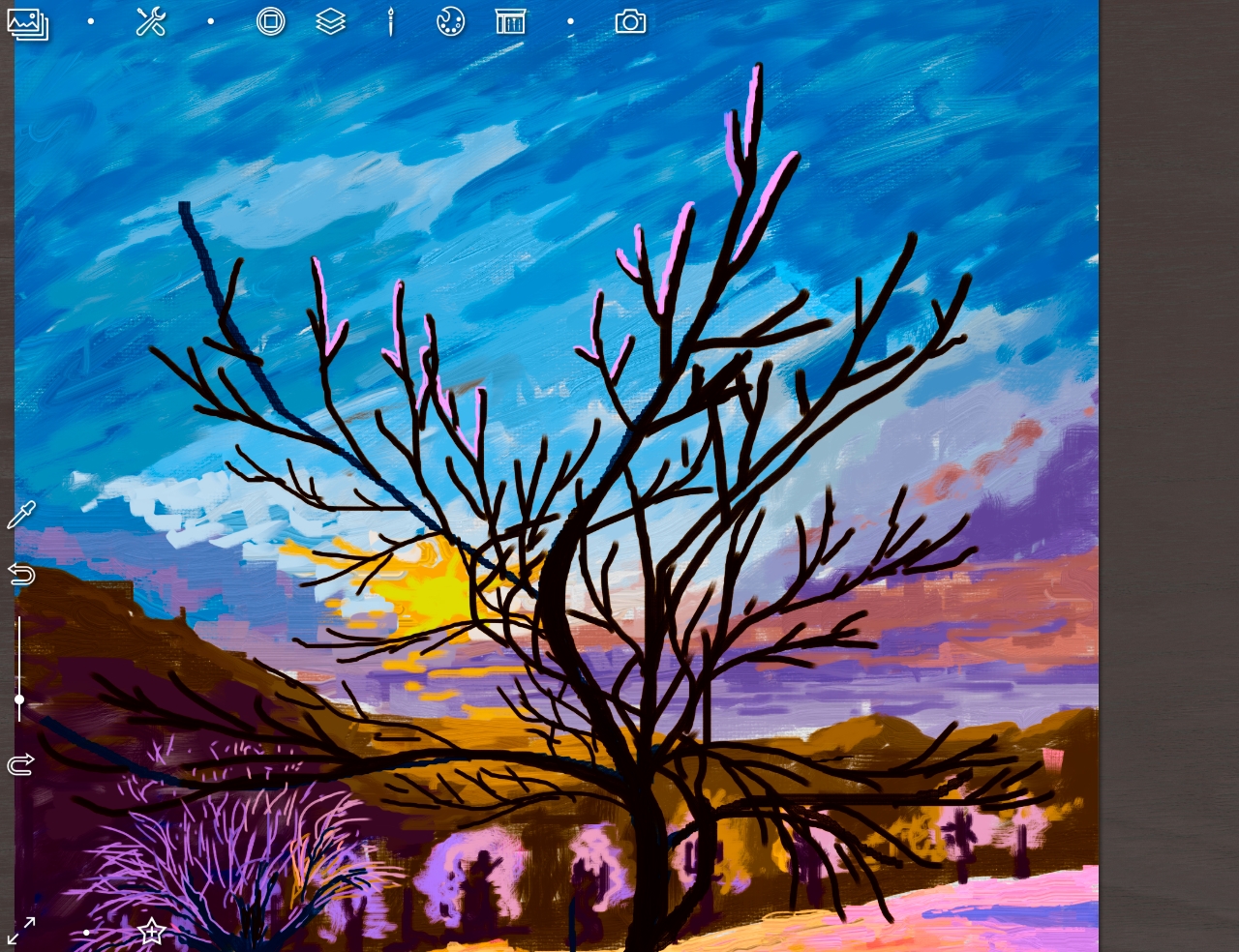 A few small touches in different places ... and a picture is ready!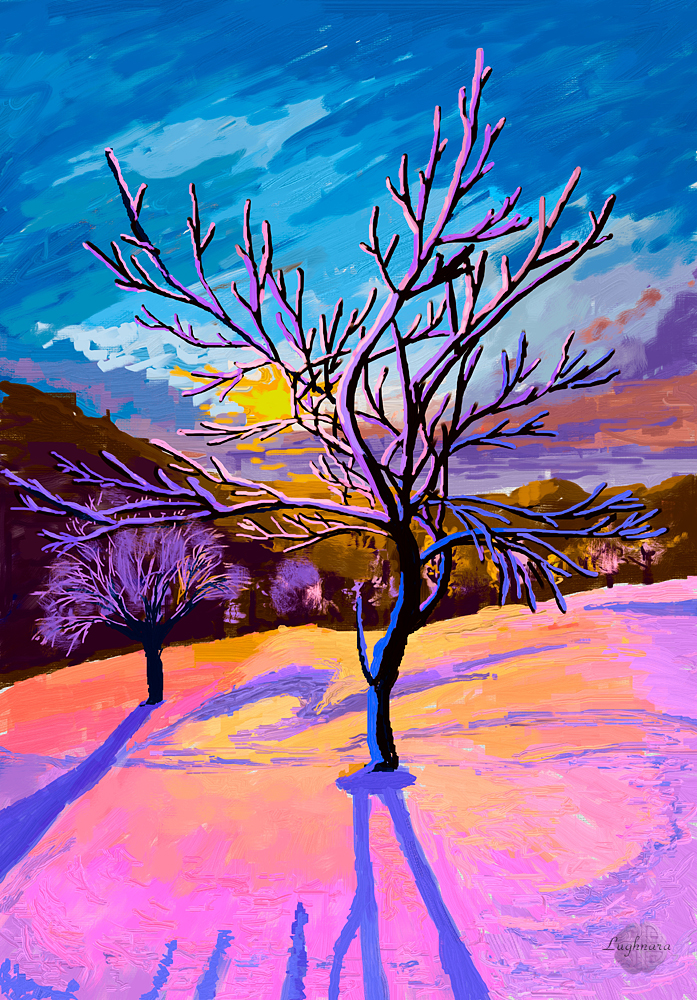 Of couse, presentation - one of three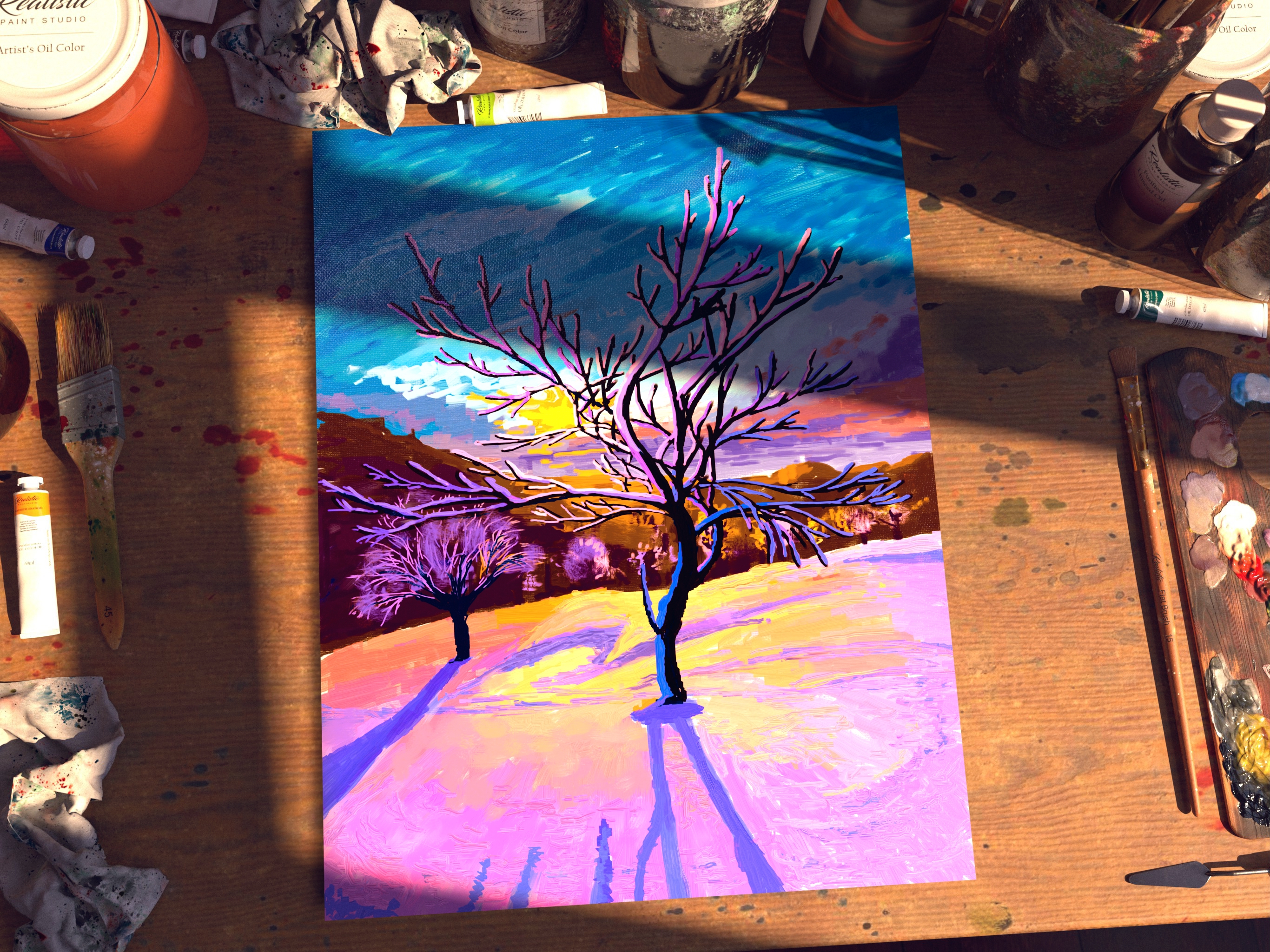 My last tutorials to drawing in Realistic Paint Studio you can watch hier:
Winter Sunset - Watercolor imitation
Lotuses - Soft Pastel/Color Pensil Imitation
Have a nice and creative day to all!
Regards
Gera