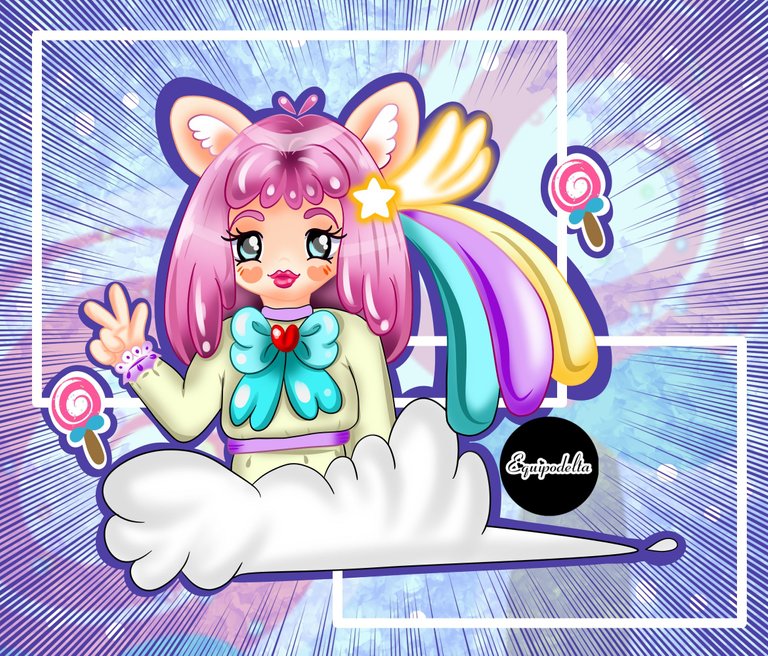 Hi guys.
I forgot the last time I drew. When we stop practicing it can be disastrous.
I just wanted to practice something today, fill myself with lots of tenderness and share it. It's a super relaxing experience.
I'm not done with the course yet, I think there's one more chapter where I'll be able to show you the use of layers and how to draw without going out of the margins.
For now just relax a little and enjoy, I really hope you like my candy girl full of lots of hugs and kisses (XOXO).
Hola chicos.
Ya olvidé la última vez que dibujé. Cuando dejamos de practicar puede ser desastroso.
Solo quise practicar algo hoy, llenarme de mucha ternura y compartirla. Es una experiencia super relajante.
Aun no termino con el curso, creo que falta un capítulo más donde podré mostrarte el uso de las capas y cómo dibujar sin salirte de los márgenes.
Por ahora solo relájate un poco y disfruta, realmente espero que te guste mi chica de caramelo llena de muchos besos y abrazos.
---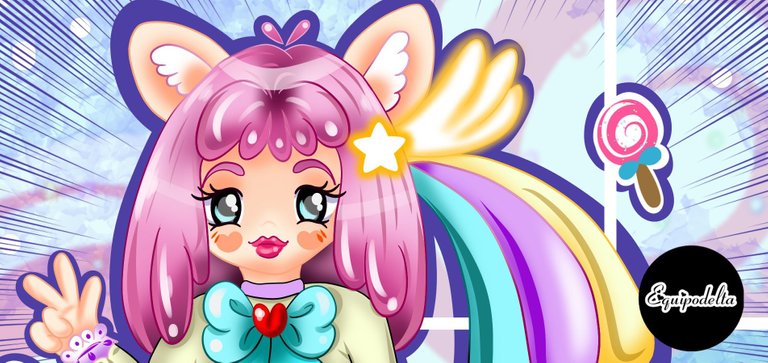 Medibang has a lot of fun palettes, they have one that draws candy, so I used one of those, but I wanted to do it my style.
One of the things that inspires me a lot are the old anime I remember watching, those like Candy Candy, Marco and Heidi, classics that will never go out of style.
Drawing is my catharsis, one day I'm good, another bad, the other regular, but I always try to take it as best I can, for now I'm on a strict gluten free diet and it's very difficult, I can only tell you that I've been in a bad mood because of hunger, because that food is light and after a while I'm hungry again.
That's all for today friends, thanks for sharing with me.
Medibang tiene muchas paletas divertidas, tiene una que dibuja caramelos, así que usé uno de ellos, pero quise hacerlo a mi estilo.
Una de las cosas que me inspira mucho son los animes viejos que recuerdo vi, esos como Candy Candy, Marco y Heidi, clásicos que nunca pasarán de moda.
Dibujar es mi catarsis, un día estoy bien, otro mal el otro regular, pero trato siempre de llevarlo lo mejor que puedo, por ahora estoy llevando una dieta estricta sin gluten y es muy difícil, solo puedo decirles que he estado de mal humor por el hambre, pues esa comida es ligera y al rato tengo hambre de nuevo.
Es todo por hoy amigos, gracias por compartir conmigo.
---

Paso a paso. / Step by Step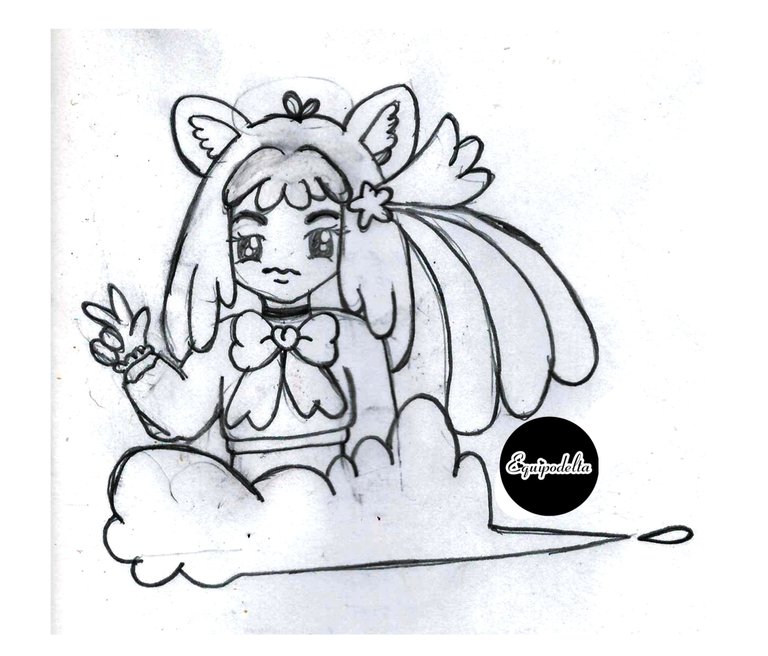 Boceto / Sketch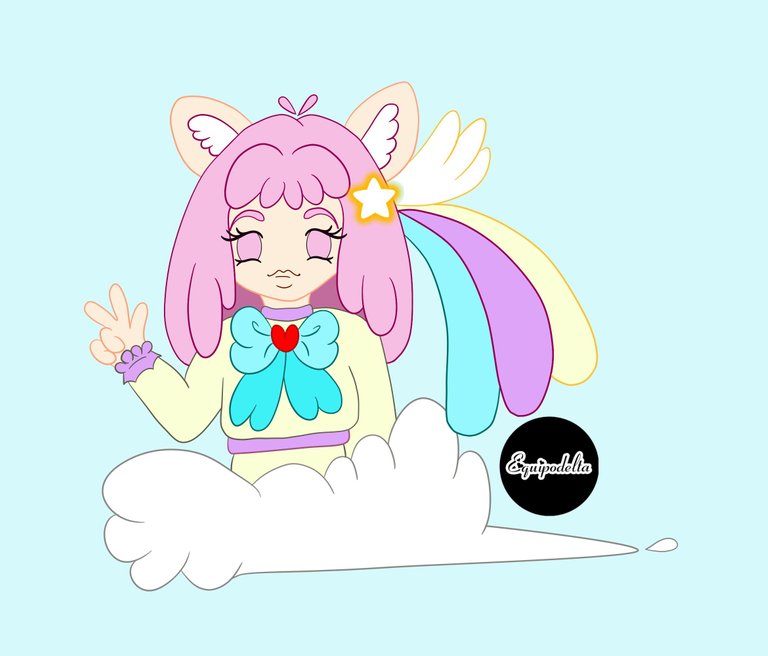 Base Color.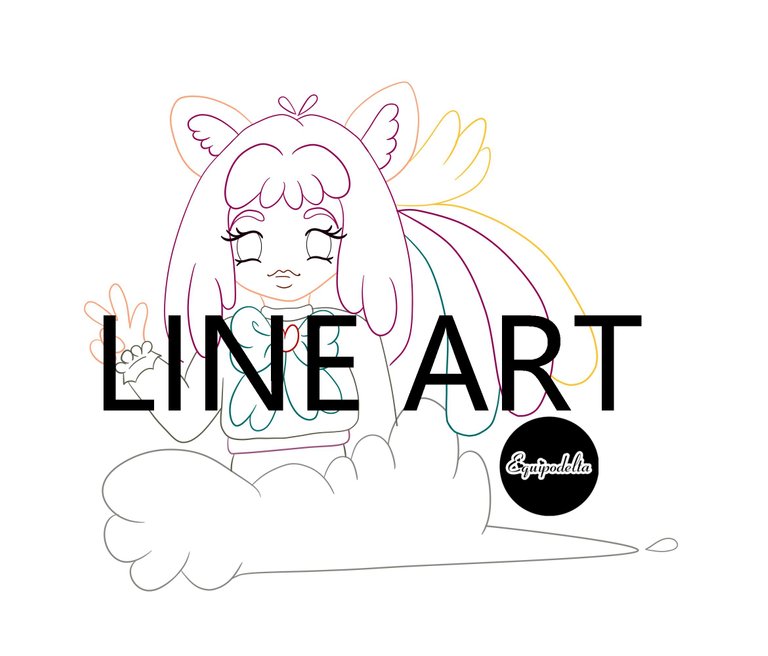 Line art.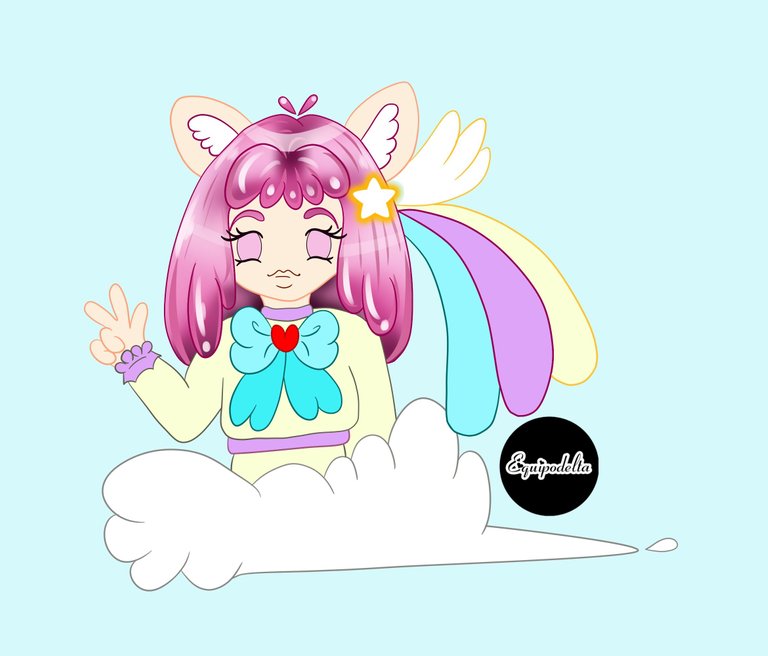 Cabello / Hair.
---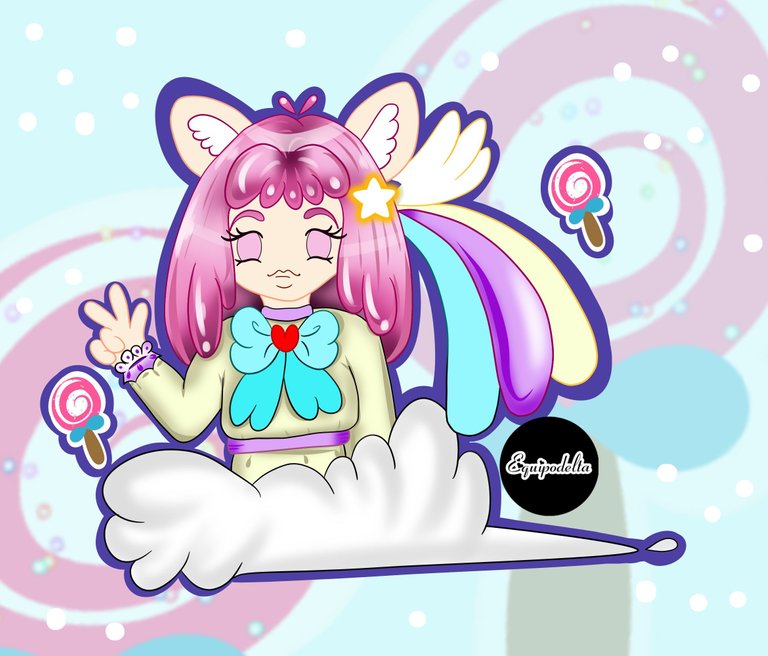 I don't know when I will feel comfortable doing the background of the design. I reproduced the pacifier and left it in transparency.
No sé cuando me sentiré a gusto haciendo el fondo del diseño. Reproduje la chupeta y la dejé en transparencia.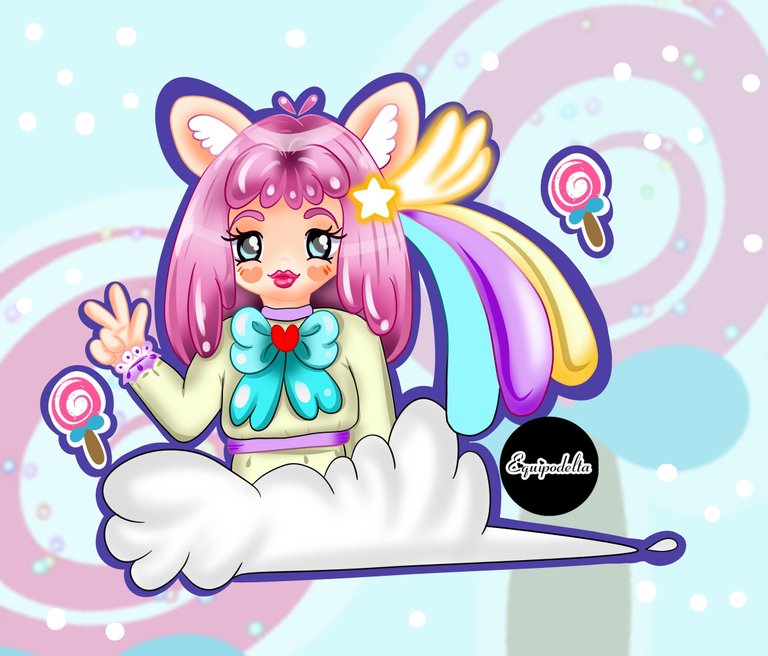 I didn't plan to make the kawaii eyes simple, but I had no choice because I stopped practicing and they didn't come out, many times I wanted to eat my design from the candy aspect it has.
No tenía pensado hacer los ojos kawaii sencillos, pero no me quedó opción pues he dejado de practicar y no me salían, muchas veces quise comerme mi diseño del aspecto de caramelo que tiene.

Detalles Técnicos / Technical Details

Time lapse: 6 Hours
Program: MediBang Paint Pro.
Graphics tablet: Huion (Usb Pen Tablet). Model 420.
Used Medibang brushes:
Aerógrafo.
Pluma (gruesa).
Pluma.
Pluma tinta.
Star.
Candy.
Used Medibang tools:
Borrador.
Texto.
Línea curva
Herramienta relleno.
Carpetas / recorte.
Ajuste entrecruzado.
Linea curva (elipse, curva)
Opciones de capas: Carpetas, recorte.
For the sketch: 2HB pencil, eraser.
Music video
––––––––––––––––––––––––––––––
The Long Way Home by Scott Buckley
Creative Commons — Attribution 3.0 Unported — CC BY 3.0
Music promoted by Audio Library
––––––––––––––––––––––––––––––

PNG Format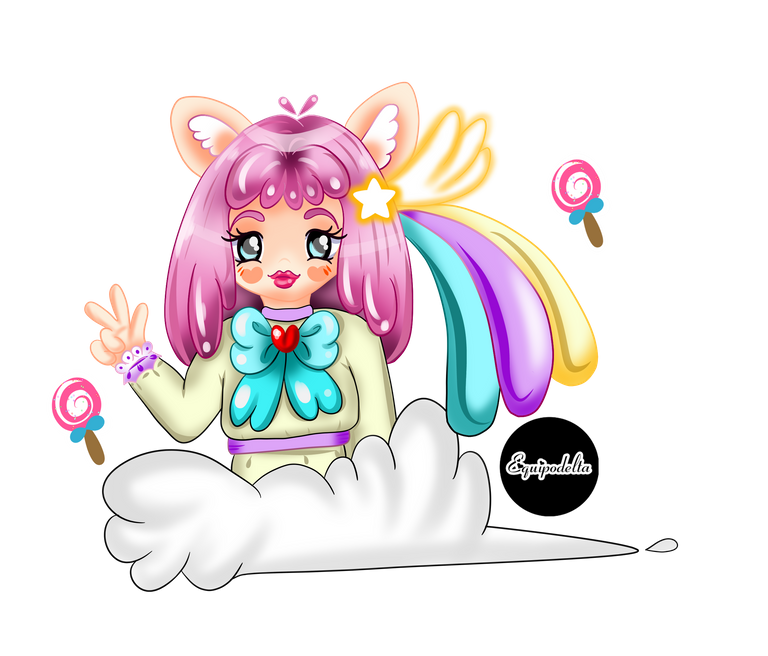 Video process

Mi canal Youtube, tiene un montón de tutoriales muy útiles para ti.
My Youtube channel, has a lot of very useful tutorials for you.

Hacks, DIY, Crafts, handmade arts Community