Euphy
Euphy is Noise.cash ArtPark's official mascot. ArtPark is a community where artists can share their works. There are beginners, hobbyists, and even professionals. Every week, ArtPark provides prompts that artists can draw. This week, the prompt is to draw Euphy in your own style.
I just keep saying this, but I have been busy lately. I work for a new team, and there are quite a lot of new responsibilities that I have to religiously deliver. To top it off, there are so many meetings... more meetings than I have been used to in the last four years. Sometimes though, these meetings get boring, and I would feel like I wasn't even needed in some of them. I would draw to save myself from boredom.
I was browsing through ArtPark when I found this prompt. I knew I just had to join. And... here's my take!
Drawing Euphy
... was frustrating.
I had initially started drawing in the middle of work. The idea is after the rain or something... in a park. I was pretty happy with my first draft and decided to table it for a while and just come back to it later.
Lo and behold, when the "later" came, I found out that more than half of my progress from the other was simply gone. I was bummed out and quite frankly was demotivated. I didn't want to start from scratch, but seeing progress gone just rubbed me the wrong way. I hated it whenever MediBang went like this on me. They have this supposedly handy "backup" feature, which never really worked.
I eventually just decided to re-draw everything and changed a few things in the process. Maybe MediBang crashing and wiping out the majority of my progress previously was a blessing in disguise. I ended up liking the new one I drew better than the first concept I envisioned.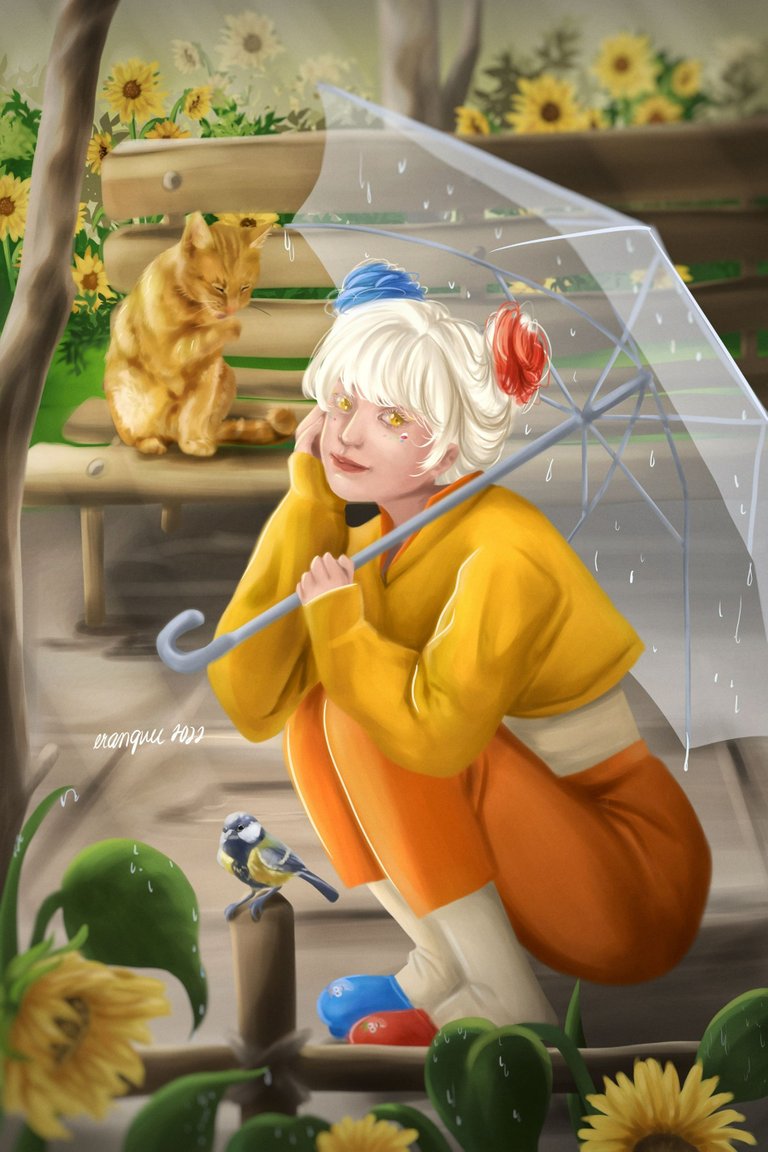 I love sunflowers, but I really don't like painting them. This time, though, I actually enjoyed working on them. I also don't particularly like painting animals, but... here we are.
As usual, I post-edited with Snapseed. I think I may have gone overboard, but hopefully not too bad?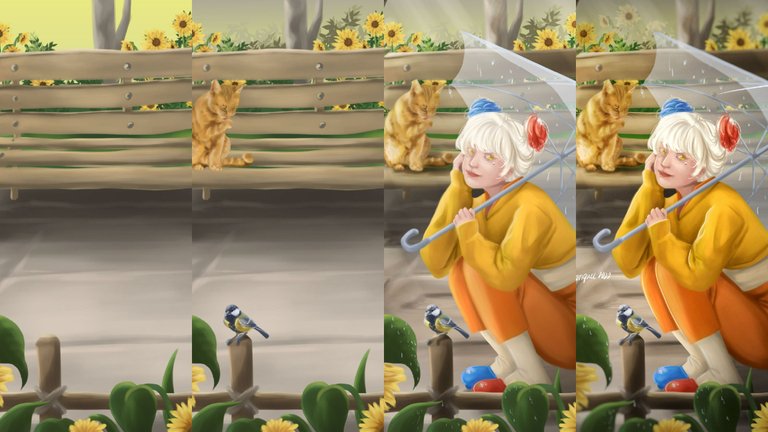 The mascot
Now that was covered, here's the actual mascot! Euphy is actually asexual and finds it difficult to choose only one favorite color. And here's the link to the prompt.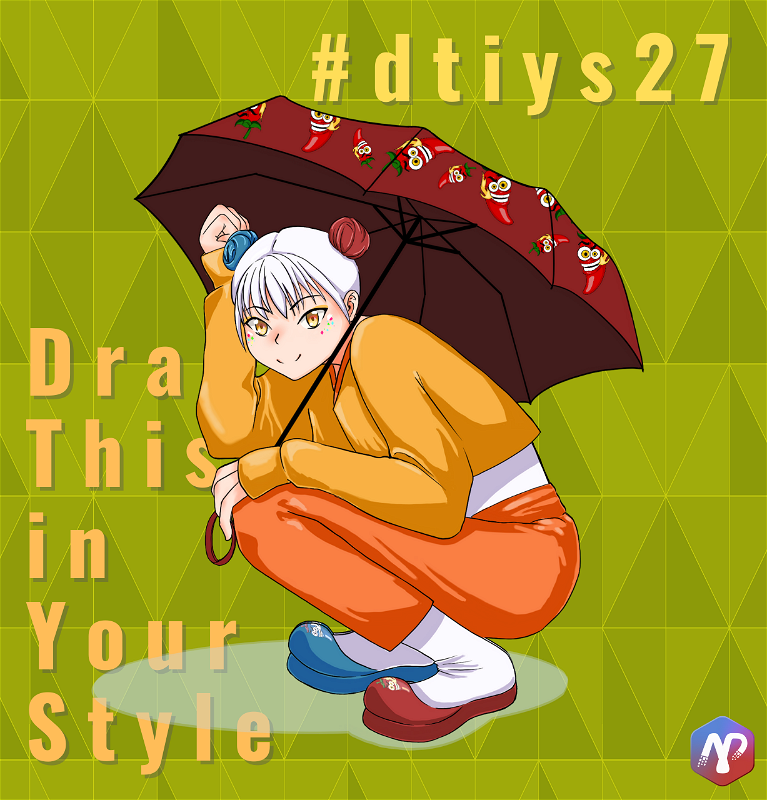 Edit: Some zoom-ins~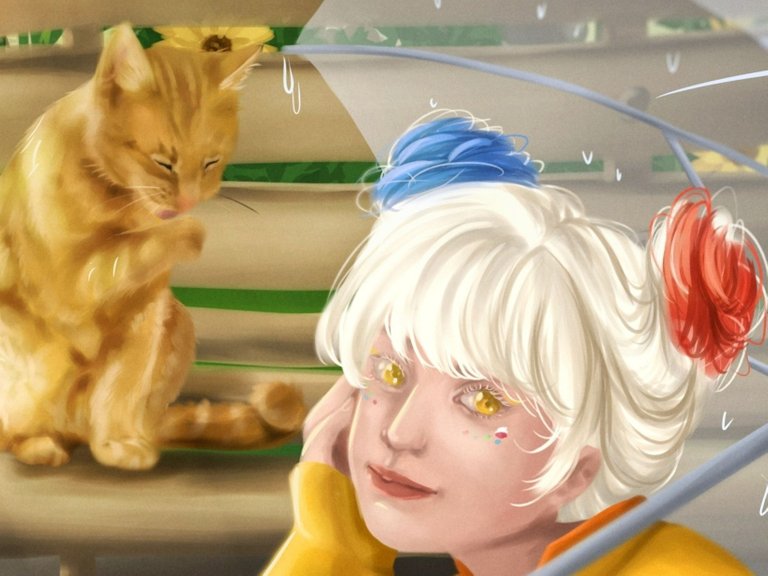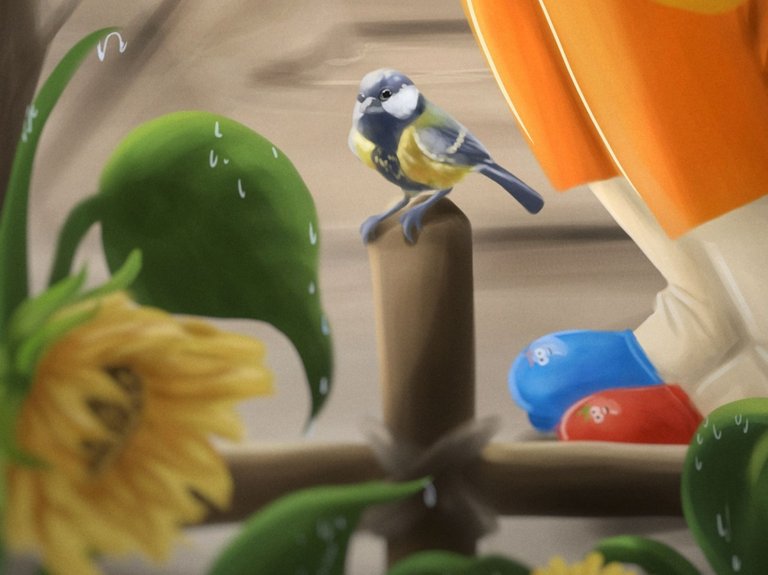 Notes
Until the next drawing!
---

erangvee.carrd.co
ko-fi | twitter | instagram | nft showroom