And this is take number 2 of myself drawing on my new tablet. This... is also actually my first ever tablet, and one that I purchased with my own moolah. A running gag between me and my friends was that I was 98% happy about the purchase and 2% regretful because of the money. 😆
As I have mentioned in my earlier post about getting this tablet, I am still a little disoriented about using the device. I think I'll have to purchase a screen protector one of these days so I don't scratch on the screen with the constant drawing.
I plan on writing a review, but maybe not soon. I unfortunately have my whole April fully booked (I kid you not, and it's still just the 5th of the month) so while I might try to draw and draw, I can't say about writing as much.
The Girl
A few days ago, I started drawing a girl to practice. I don't know who she is (the reference comes from another Pinterest) and what to name her, so I ended up with calling the portrait painting "The Girl." Creative, no?
I really liked her expressions. I wondered if I could draw her as fiercely as the original material, so I had to try.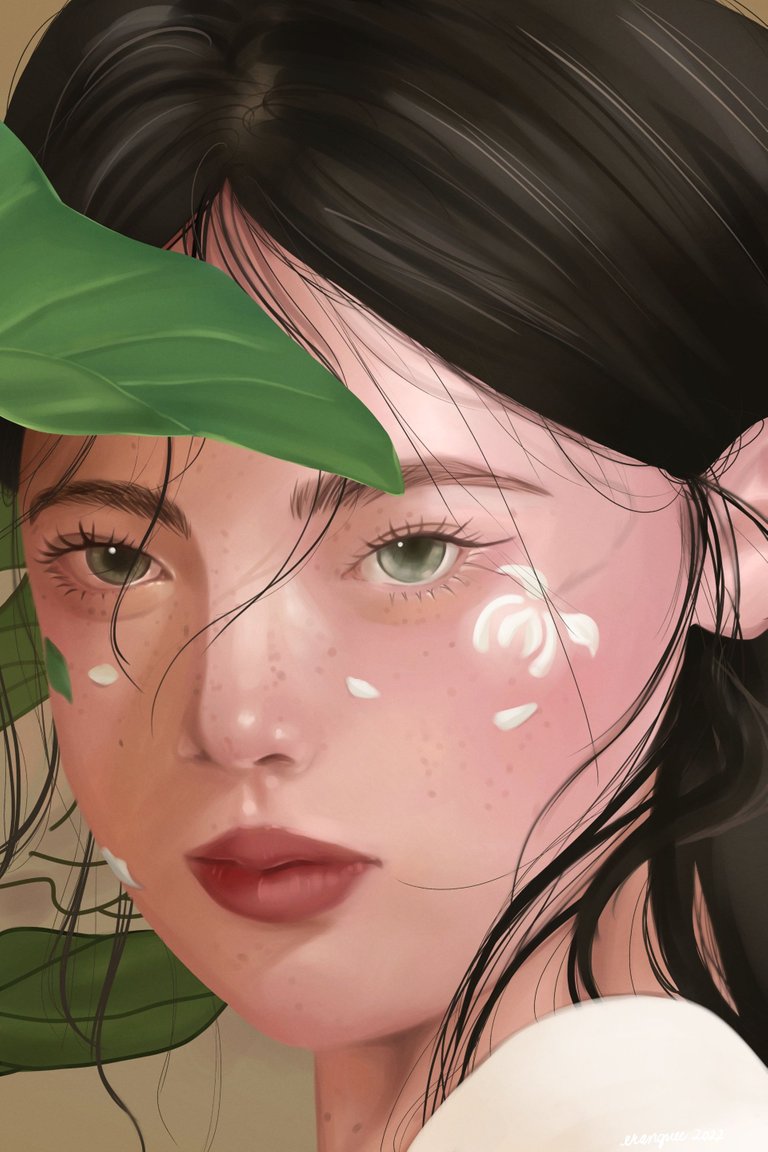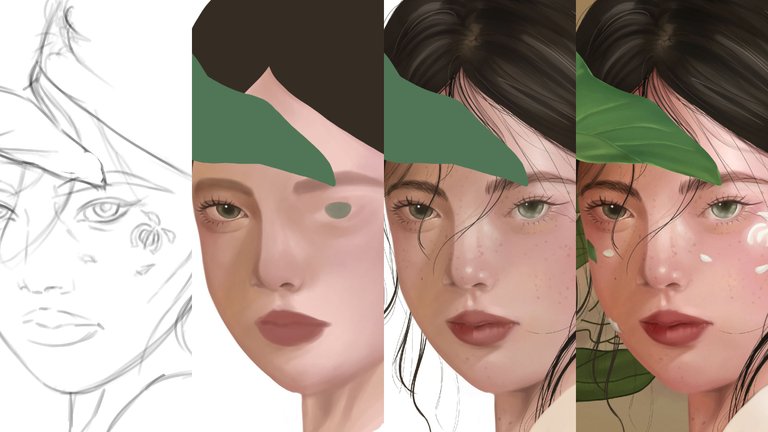 Drawing this one took a lot, lot longer than I inteded. She looked simple enough to illustrate, but really, she's a difficult one, I'd say. My recording said it took me approximately 3.5 hrs this time.
I ended up having to edit the colors once again with Snapseed. A real life saver, I must say. Here's a quick GIF of the drawing progress~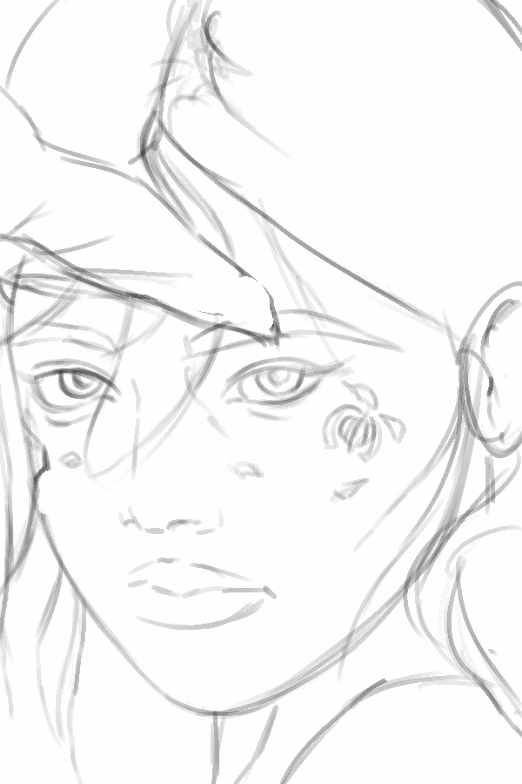 Timelapse