The King is never alone.
In her eyes, she is the only person in the world before her. But just a minuscule movement, a whisper of a sound, and a voice that will call out to her, she knows.
She is never alone.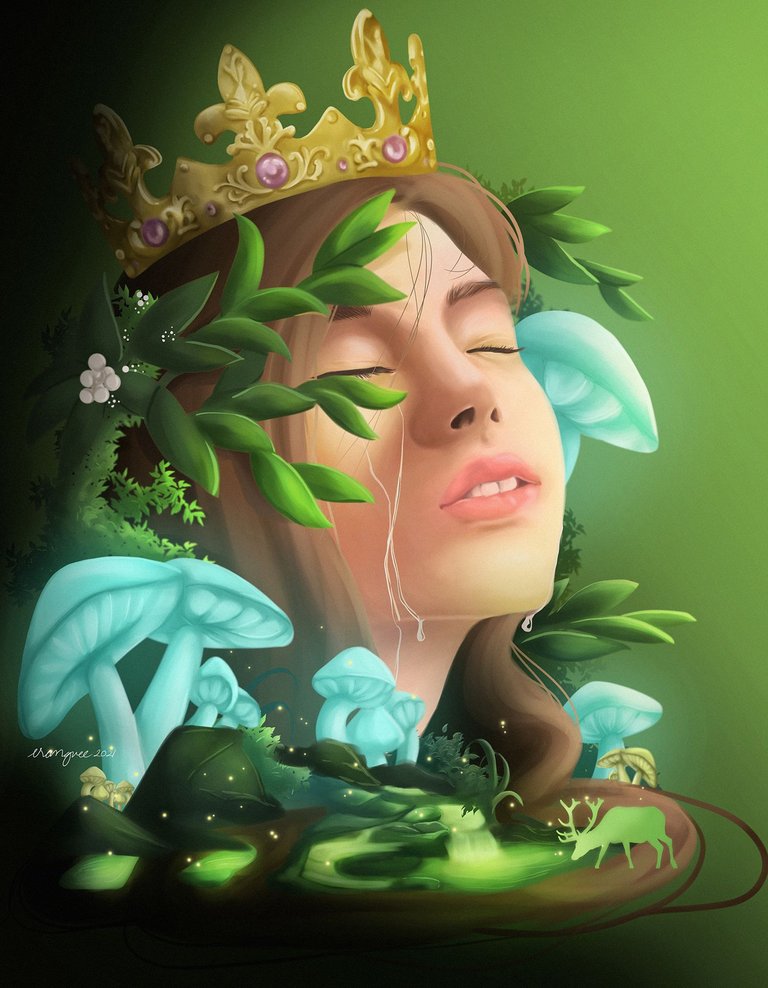 Drawing The King is never alone.
The concept has been playing in my mind for a while now (almost after I did I Was King), but I only ever got to execute it recently. I was already working on this when I got the full hang of how I wanted it to look like.
It was while listening to one of my favorite Spotify playlists lately that I put the ideas together. In particular, "I Am Not Alone" by Priscilla Ahn served as the main inspiration.
I wanted to retain the "king/queen" idea, so I borrowed the crown painting I worked on previously on one of my older works, Queen. I remembered how long it took me to paint that one, and I didn't want to go through the arduous task. (Cheating!)
On the other hand, I have been very open about my journey to trying out other art styles, but it's been very difficult, so I sill had to mix in some of the stuff I'd already been doing before and some of the things I've been practicing as of late.

Below are some close ups of the artwork. I think my favorite part and favorite one to paint was the little glowing swamp with deer taking a sniff (or drinking). I've never really enjoyed drawing backgrounds or environment, but I've been actively trying.
I'm also falling in love with green. I needed an outlet, and it just had to be in this piece. :P Finally, I did some final adjustments in colors, brightness, hue, and saturation using Photoshop.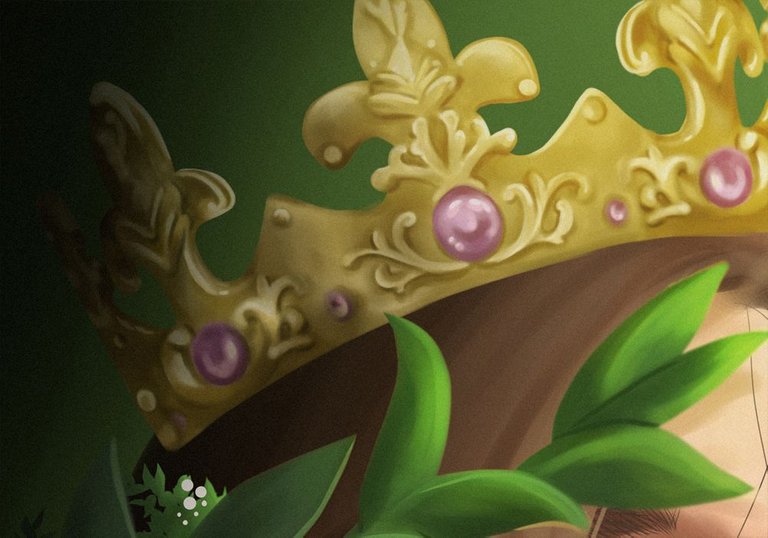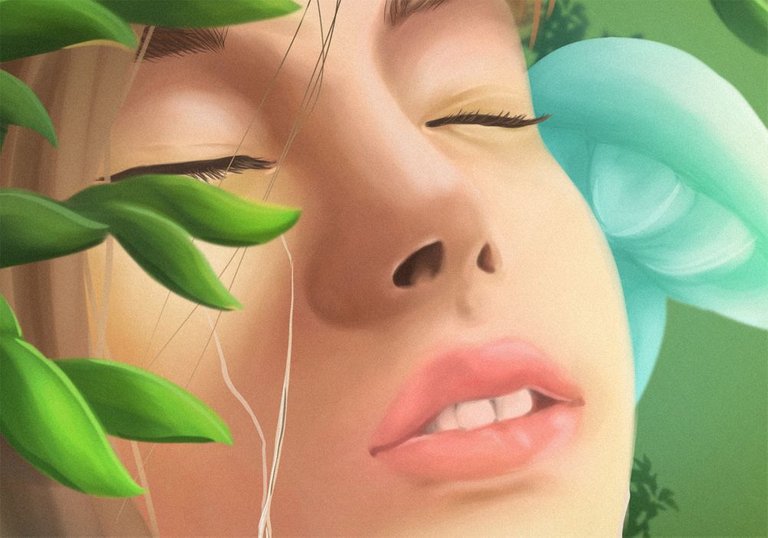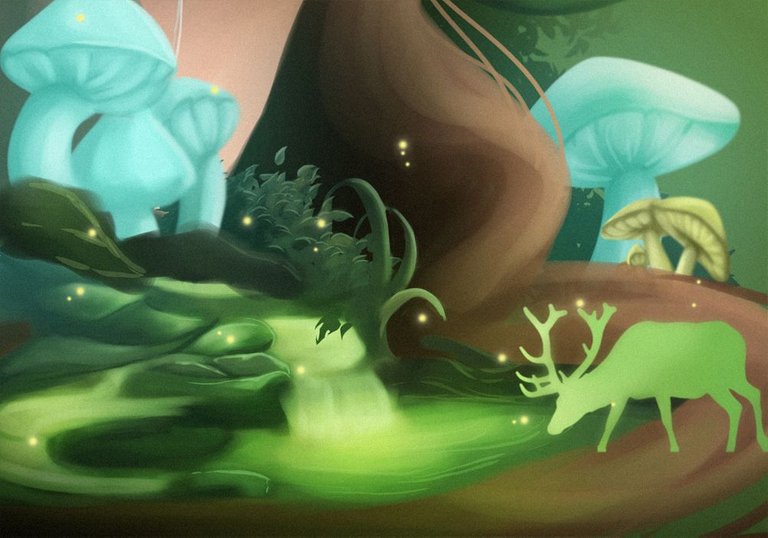 As per usual, below is a progress GIF of this work. :)
I used MediBang Paint's watercolor (wet) brush quite a lot in this one (which I never used before!) and some pen. They're pretty observable the more you look at the drawing.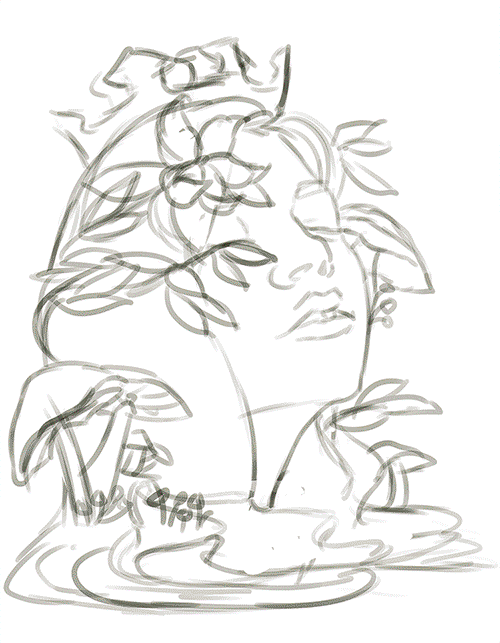 The Kings
I now have two "Kings," with one minted on KnownOrigin, and this one, on Hive's very own NFT Showroom. Both are available in only one edition each. :)
---
Notes
i'm seriously having fun with all this king/queen thing. i think you can expect more stuff of this concept in the future. :P
on another note, it's been another crazy last few days. i had a really bad case of allergy (it scares me to get sick nowadays) then the heat index in the country just steadily rises up and it fries my brain. it doesn't help that i still have work piling up. :)
---

erangvee.carrd.co
ko-fi | twitter | instagram | nft showroom