Hola, muy wenas lectores de Hive.
Feliz año nuevo. Esperemos que este año no sea tan cruel y drástico como el anterior, aunque eso dependerá de cómo transcurren las cosas, hay que esperar y ver.
Espero que por ahora estén bien.
🍂 💖 💍 💖 🍂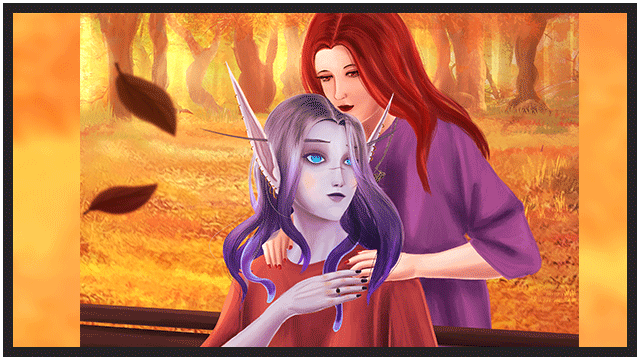 ✨ There is an English version below this one; jump there if you want to read this in English ✨

Les quiero mostrar mi primera pieza terminada del año. Esta obra quería terminarla para antes de año nuevo pero por diversos motivos no pude hacerlo.
Me pidieron que me mudará otra vez de manera forzada y eso me tiene un poco triste, hasta tuve problemas con el banco porque "cómo es posible que alguien se mude tantas veces; " bueno, Argentina me está dando sorpresas agradables y desagradables en partes iguales 😔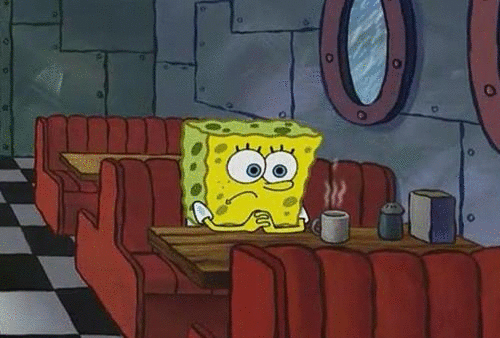 Fuente
Ya con el update de mi vida, les cuento acerca de esta pieza.✨ 🎨
Está pieza es una comisión de un chico que quería su personaje y el de su compañero/a juntos en un parque otoñal en un abrazo tierno y cálido. Se trata de una elfa del vacío y una humana del mundo de World of Warcraft.
Me pone muy feliz de pintar elfos de nuevo. ❣️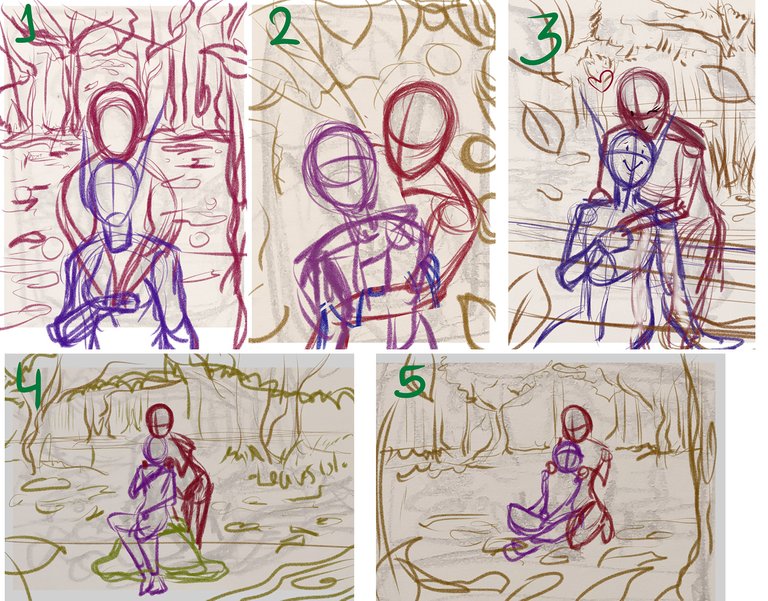 Propuse varias ideas para esta pieza y el cliente se decidió porque la que quería jeje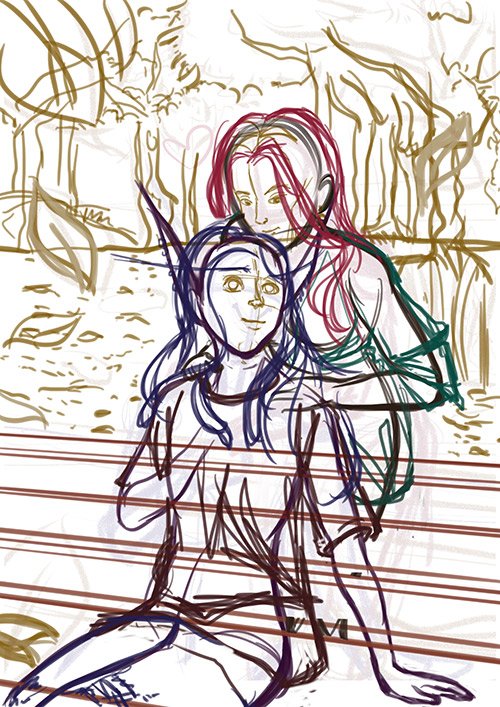 El bosquejo refinado y las líneas no fueron mayor problema.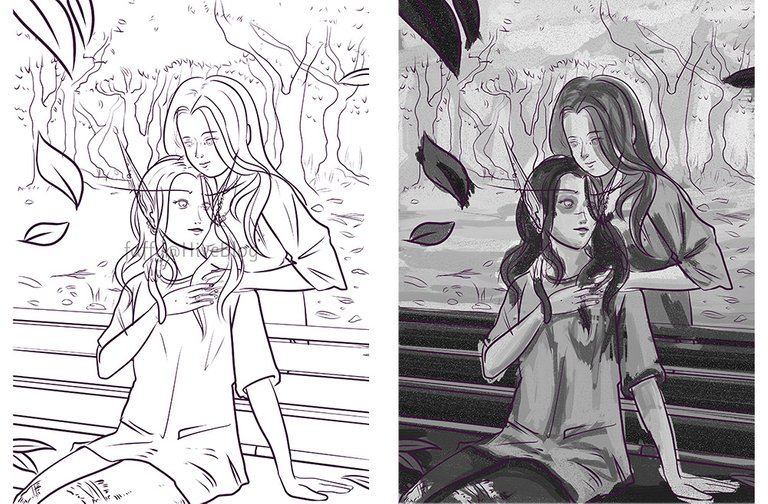 Lo que me trajo problemas de esta pieza fue el rostro de la humana que estaba en una posición muy particular.
La rehice muchas veces, en verdad quería que quedara bien.
La piel de la elfa que es azul le di unos tonos rojos y rosados para darle un poco de calidez.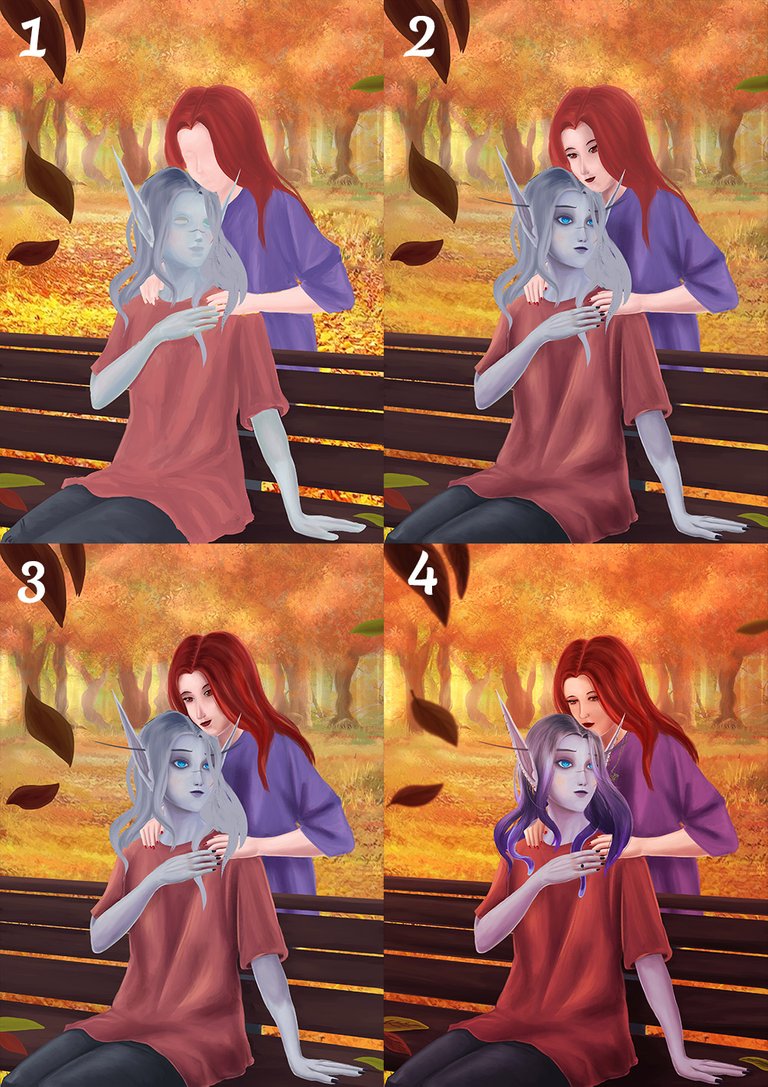 Ya para darle los toques finales, pinté la banqueta y las añadí unas hojas al frente con un efecto de desefonque.
Y este es el resultado final 💖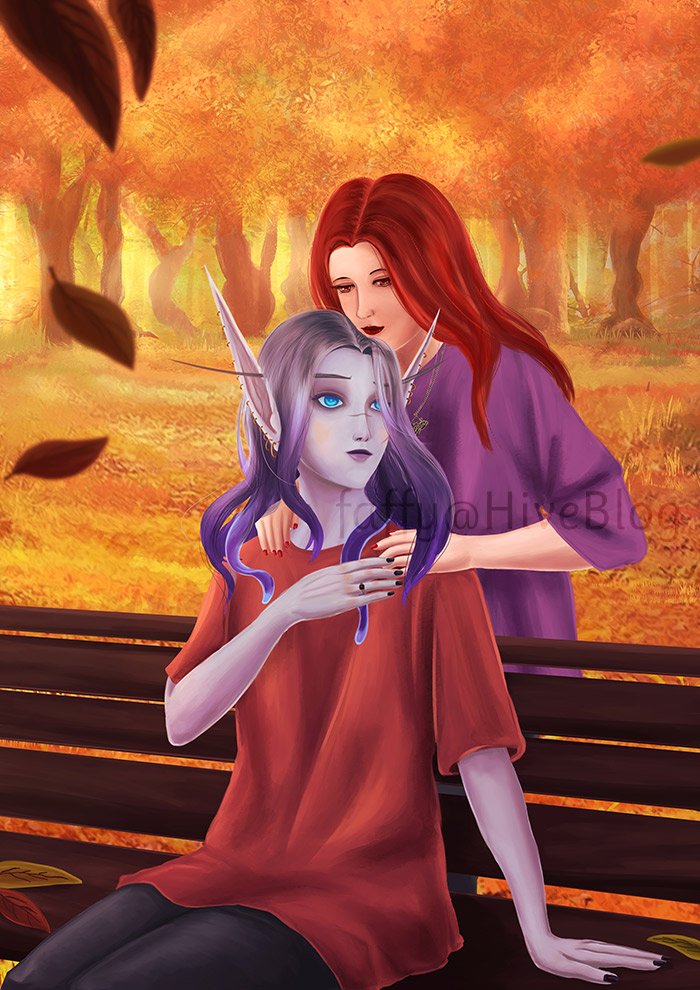 Les dejaré un gif compilatorio de la pieza que para esta se note mejor la diferencias.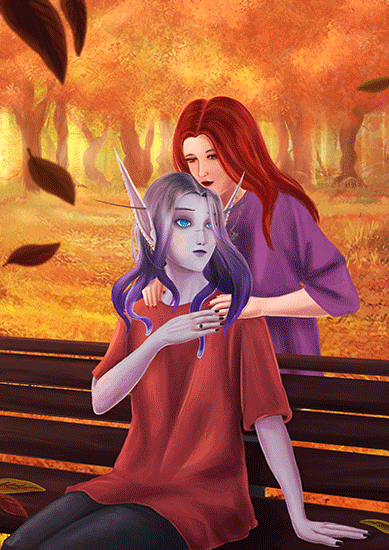 Espero que les guste la pieza tanto como a mí. Tengo que seguir practicando mucho más para traer cosas mejores.
Si te ha gustado mi obra, me puedes apoyar con un Upvote 💖
¡Nos vemos en una próxima publicación!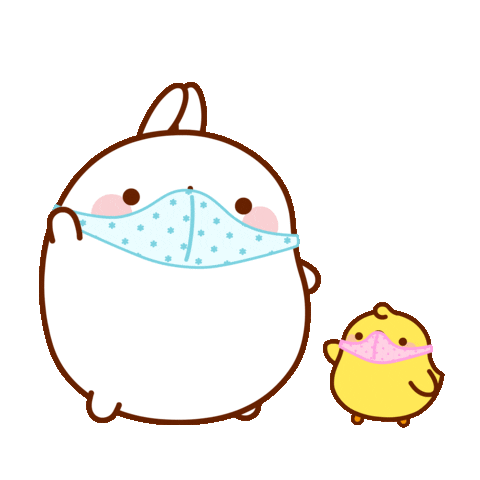 Fuente
---
Si quieres ver más cosas así, puedes seguir mi blog, este en hiveblog o seguir mis redes sociales.








Hello, good day Hive readers.
Happy new year! Let's hope this year won't be as drastic as last year but that depends exclusively on how things going on with time; we have to sit and wait.
I hope you are fine.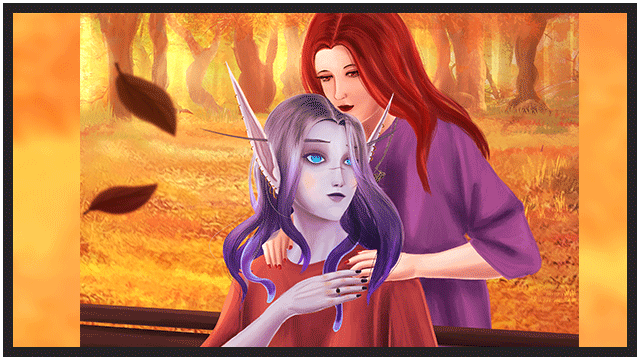 I wanted to show you my first painting of the year. This piece was supposed to be finished before new year's Eve, but I couldn't manage to finish it for different reasons.
I was forced to move again and that makes me a little sad, I had problems with my bank account service because according to them: "no one can move so many time in a year" well, Argentina has given me surprises in a good and a bad way at the same time. 😔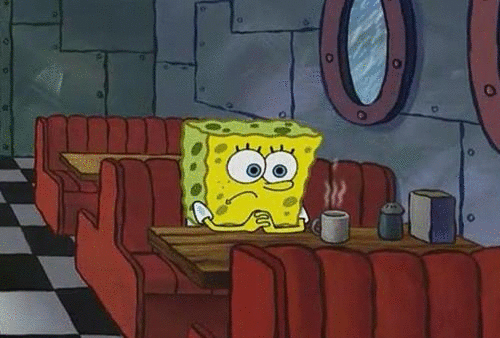 Source
With the proper update of my life, I want to tell you about this piece. ✨ 🎨
This piece is a commission, the client wanted to portray his character and his partner character together in an autumn orange forest, it is about a void elf and a lady human from World of Warcraft.
It makes me happy to draw elves again 💖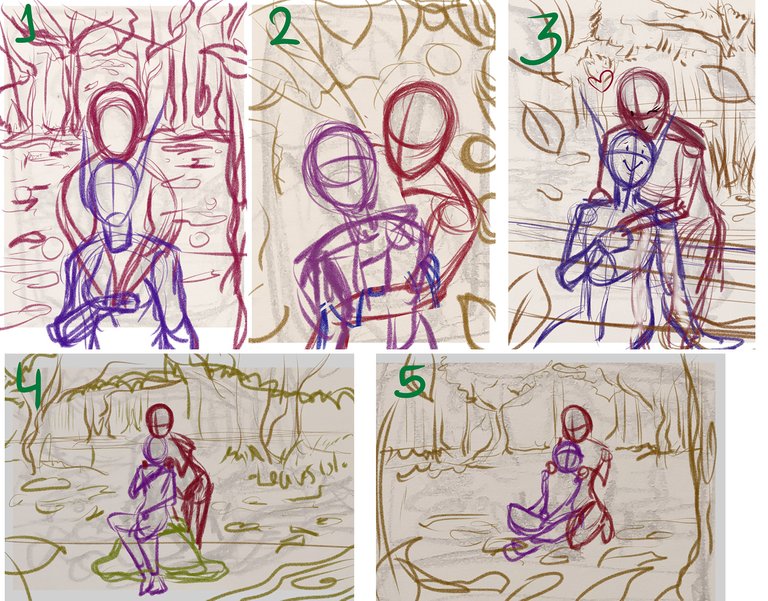 I proposed many ideas for the client and he decided on the one I liked the most too.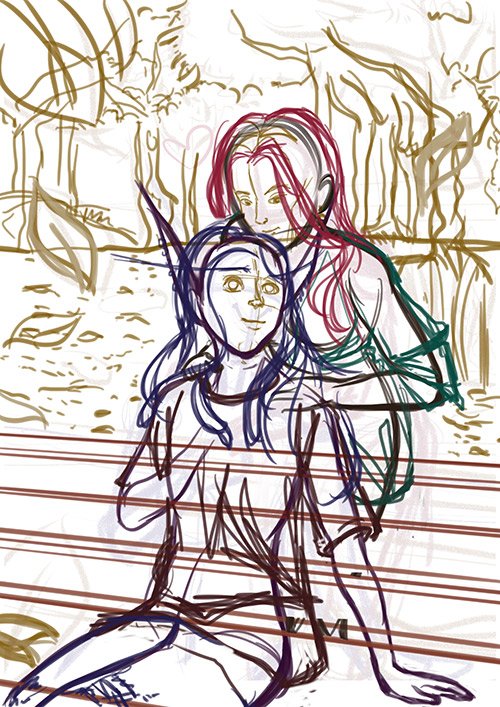 The refined sketch and the lines weren't a major problem.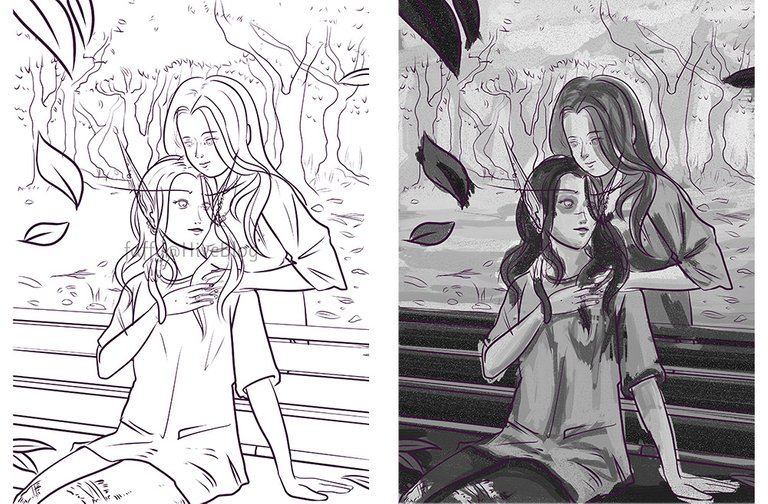 This piece gave some problems in the lady human's face, it is in a very particular position.
I repaint it many times, I really wanted to make it look good.
I gave the blue skin of the elf some pink tones for making it looks fleshy and warm.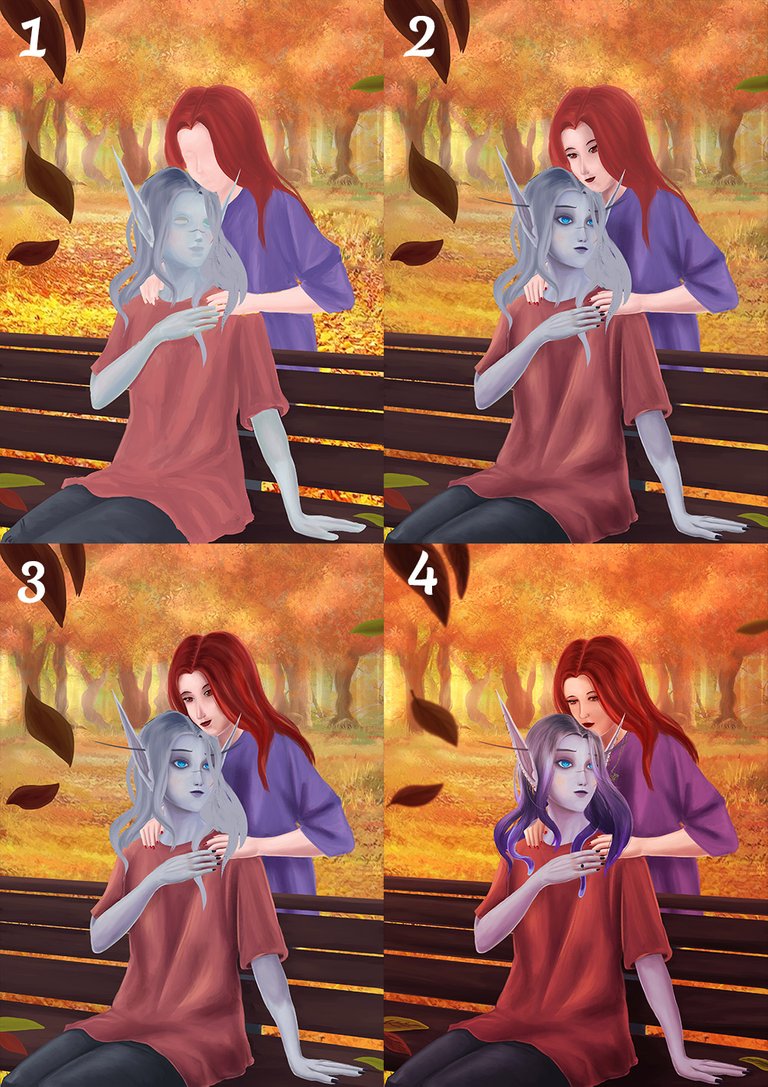 The final touches were the bench and the leaves in the foreground which I added a blur effect.
And this is the final result ✨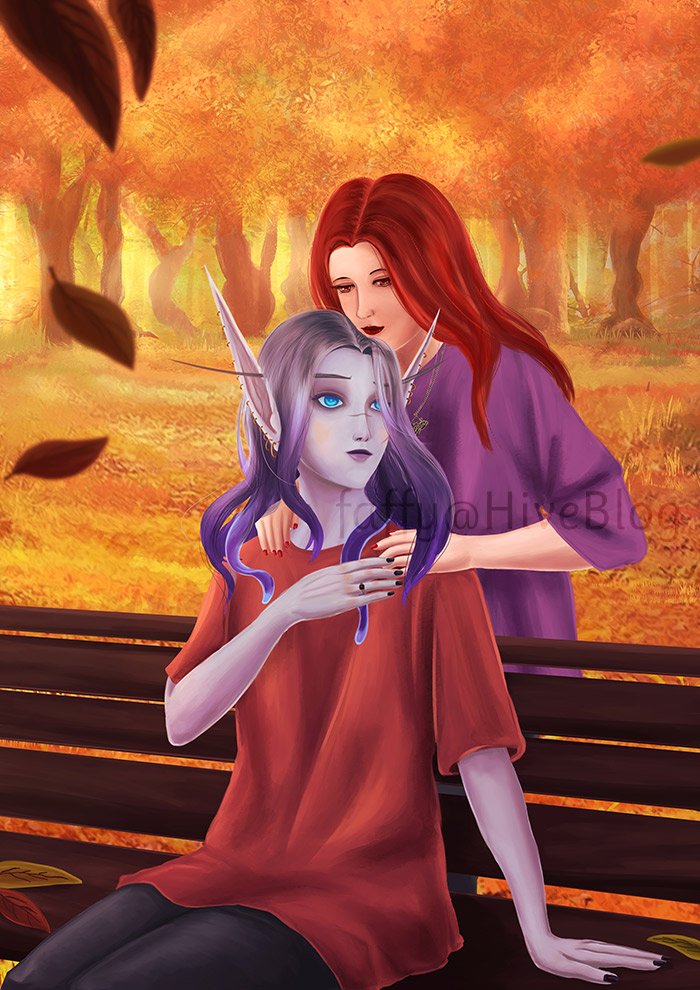 I'll leave you this gif compilation process to notice better the difference in the piece.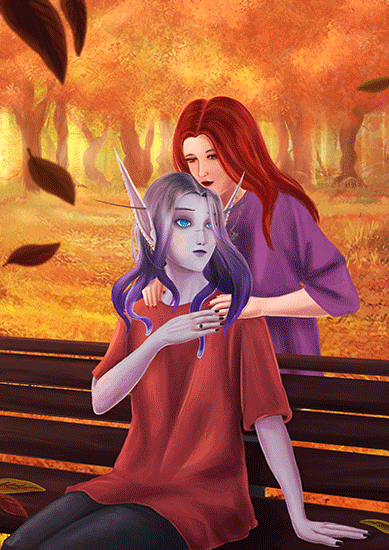 I hope you like the painting as much as I do. I need to keep practicing for giving better results and better paintings.
If you have liked my painting, you can support me with an Upvote 💖 and let me know what do you think in the comments below.
I hope to see you again soon!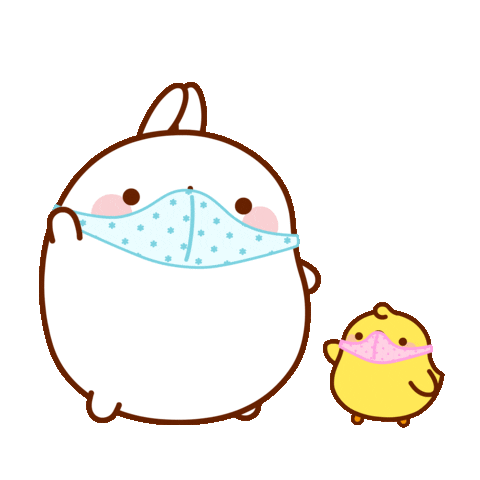 Source
---
---
🍂 💖 💍 💖 🍂
If you want to watch more stuff like this, you can follow my blog here on Hive blog or follow my social media.