Hola Buen dia amiwos de Hive.
Hoy les quiero compartir una ilustración que hice recientemente.
Se trata de un furro. ¡Dibujo animales antromorficos en contadas ocasiones! Asi que hoy quiero compartir el proceso.
Hello, good day Hive readers.
Today I want to share with you my latest illustration.
It is a furry. I rarely draw anthropomorphic characters so I want to share with you today the process of this painting.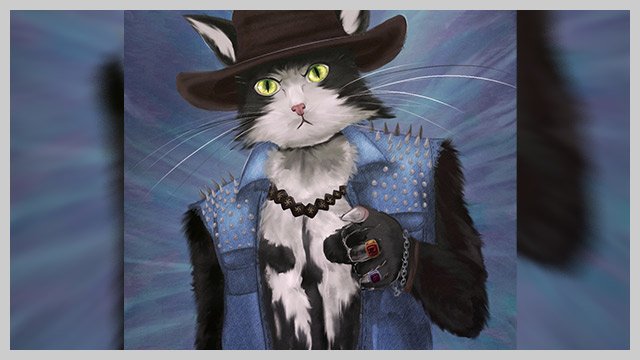 💫 ✨ 🐈 ✨ 💫

Este personaje se llama Karl y su intención es ser un gato cool.
Para tratar de hacerlo 'cool' tenia que hacer una pose que le ayudara.
This character is Karl and his intention is to be a cool cat.
For trying to make it look 'cool I had to use a pose that will impact.

Tuve varios problemas con esta pieza porque el lineart no le gustó al cliente y tuve que re hacerlo.
Además de que a mitad de proceso, tuve que cambiar un poco la ropa del personaje, repintando varias cosas.
I had several problems with this piece because the client did not like the lineart and I had to redo it.
Additionally, halfway through the process, I had to change the character's outfit a bit, repainting various things.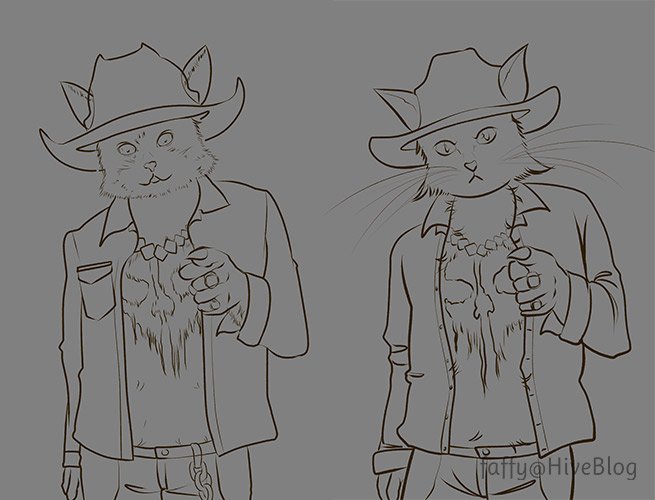 🐈 Aqui les dejo el proceso / Here I left you the process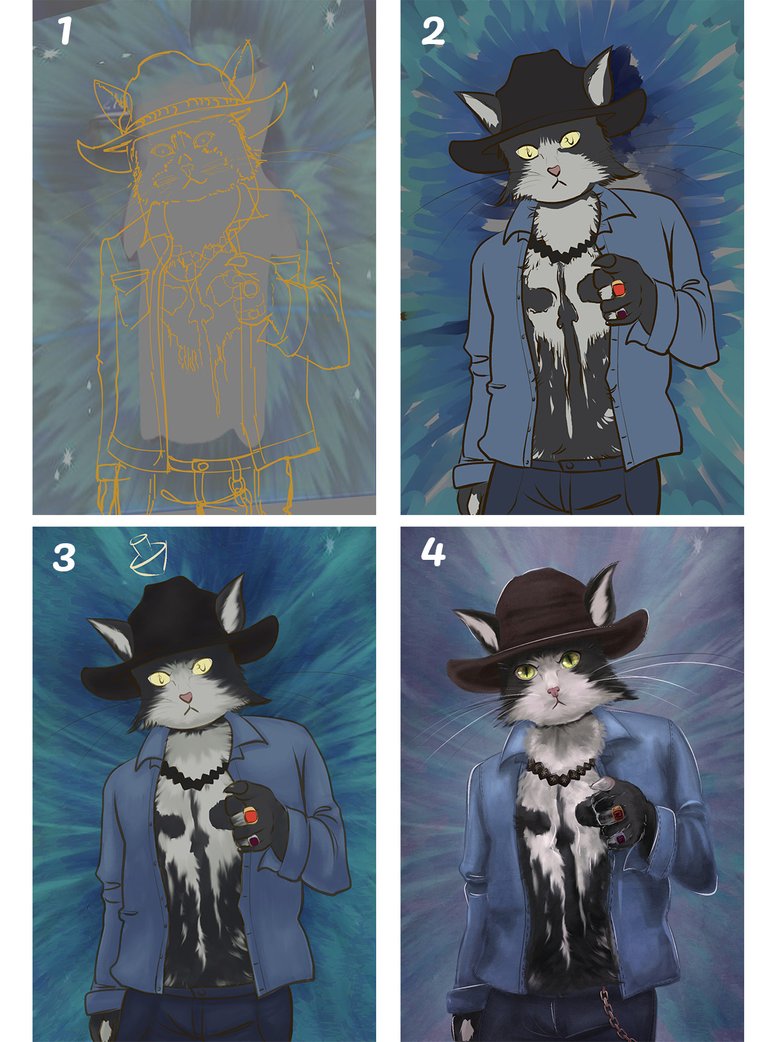 💫 ✨ 🐈 ✨ 💫
✨ Y este es el resultado final / and this is the Final Result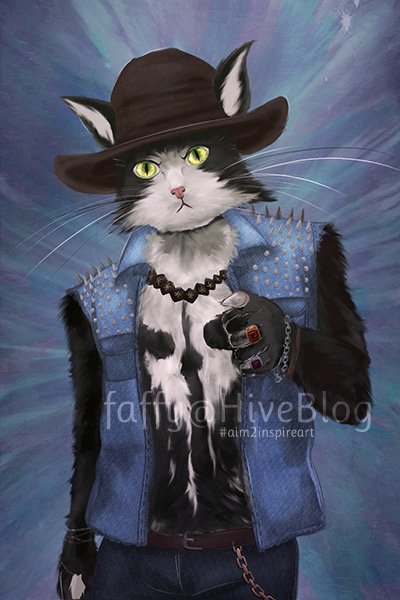 ✨ Close-ups ✨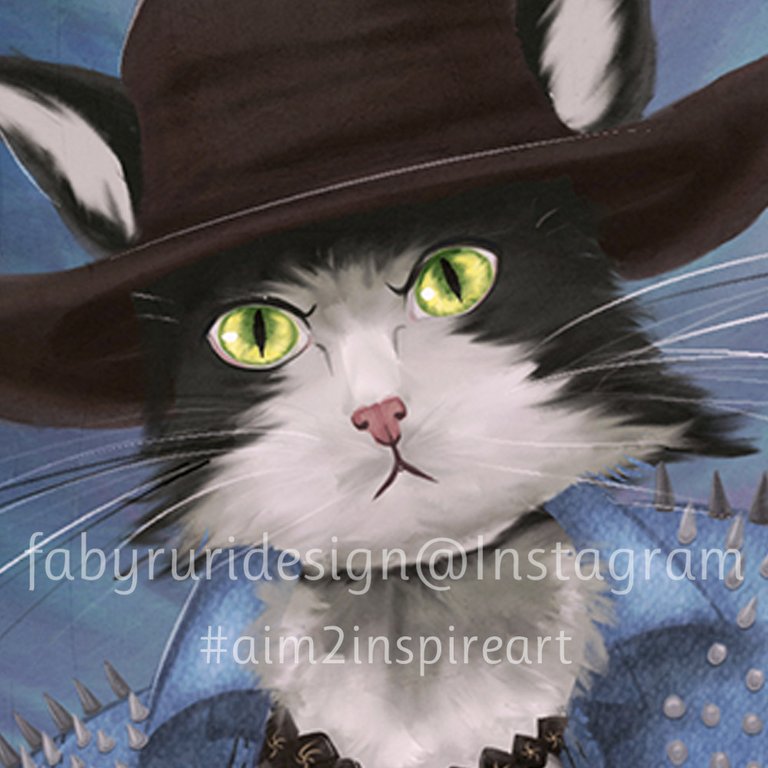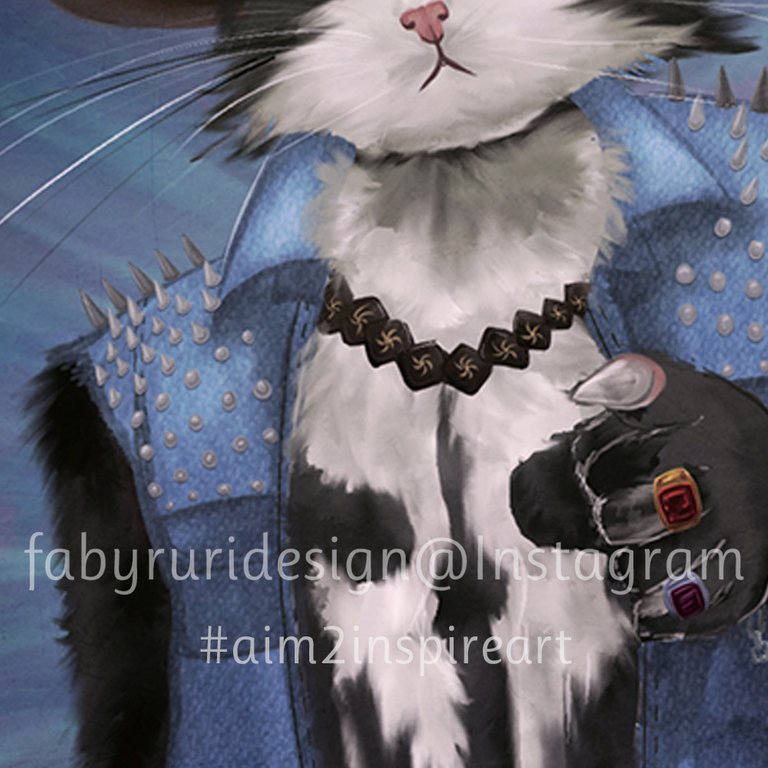 La marca de awa fue requisito del cliente / Watermark was required by the client
Detalles de la pieza
Tamaño: Postal 4x6 pulg.
Medio: Digital usando Clip Studio Paint.
Details of the piece
Size: Postal 4x6 inch.
Medium: Digital using Clip Studio Paint.


💫 ✨ 🐈 ✨ 💫
¿les gusta los furros? puedes dejarme tus comentarios abajo y decirme lo que piensas. Muchas gracias por haber pasado un rato en mi publicación.
¡Nos vemos pronto!
Do you like furries? you can leave your thoughts down in the comment section and let me know what you think. Thank you very much for stay by and read my publication.
I hope to see you again soon!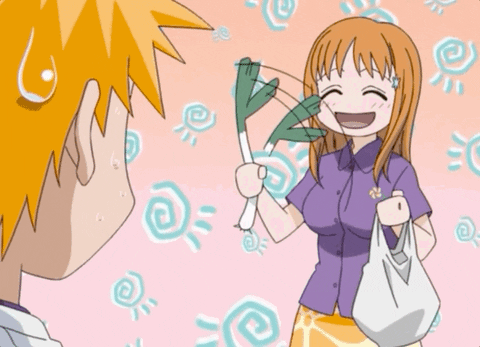 Fuente/Soruce
---
---
Si quieres ver más cosas así, puedes seguir mi blog, este en hiveblog o seguir mis redes sociales.
If you want to watch more stuff like this, you can follow my blog here on Hive blog or follow my social media.