Good day HIVE friendos.
I'm here again with one of those drawings I did but never showed.
Let's gonna change that right now!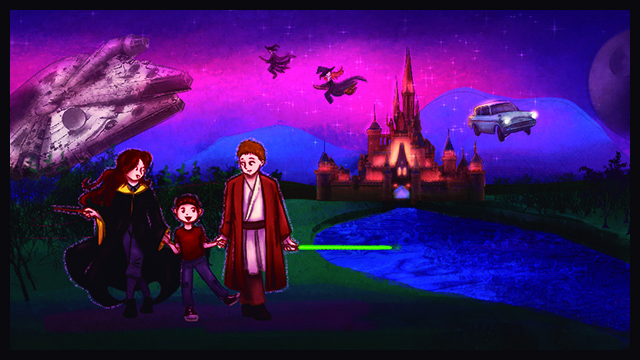 This drawing was something very different. It was a commission that makes it special too!
The client wanted me to make a Youtube banner. This should contain a mix of elements of two well know universes, Star Wars, and Harry Potter.
✨ 🪐 💫 🌟 ✨
This person had an idea of what she wanted. She gave a sketch of the overall idea. Some things suppose to be more important than others, and others needed to be on the illustration necessarily, like the flying car, the Disney castle, Hogwarts Academy, x-wing, and Millenium falcon.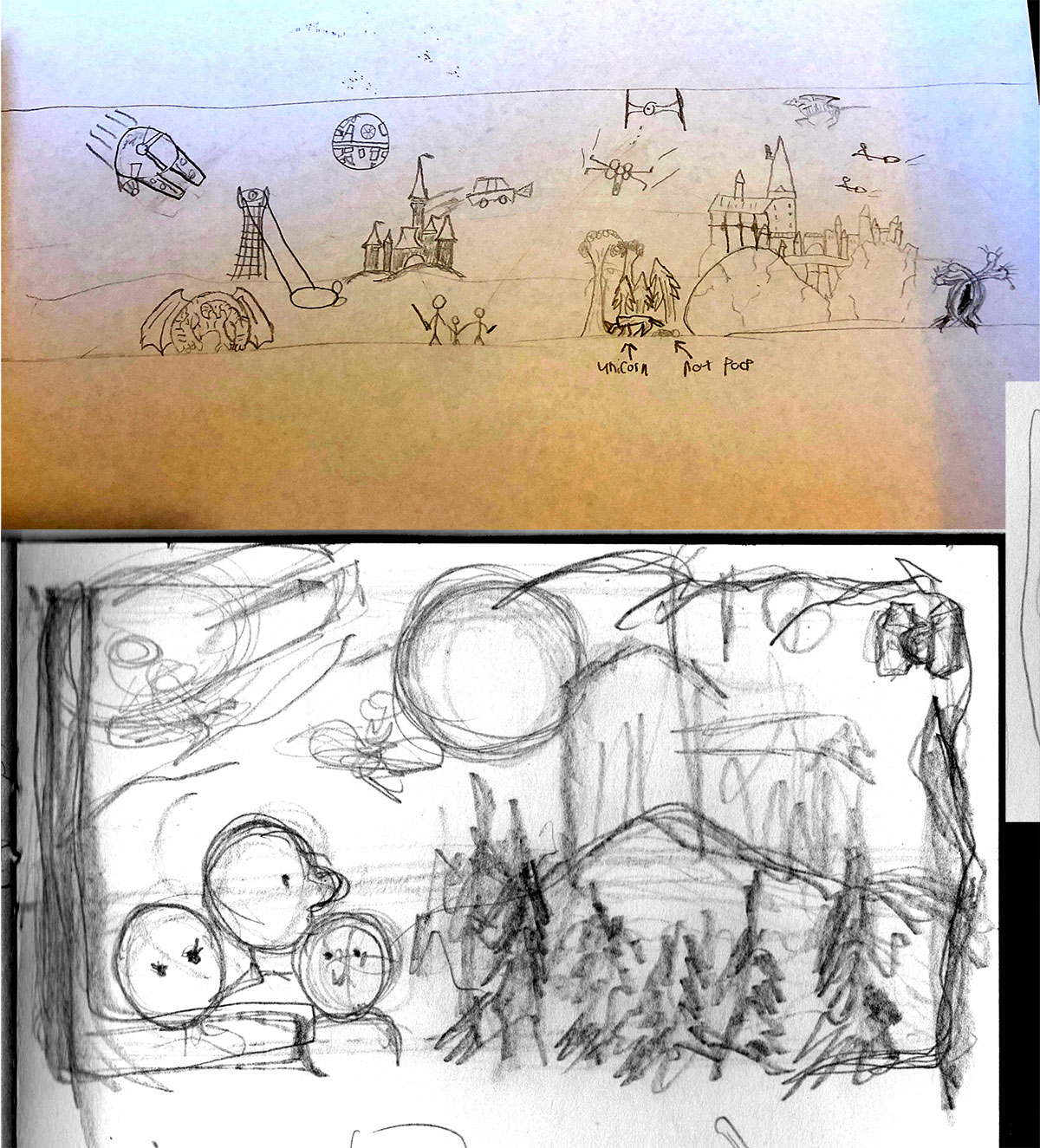 First is the client's drawing original idea and below is one sketch I did base on her idea.
The characters represent my client's character, her husband, and their child. These should be dressed with outfits representing each universe. The man will wear a Jedi Master suit and the woman will wear a Hufflepuff house robe, and the children will wear casual clothes.
✨ 🪐 💫 🌟 ✨
Based on her drawing and the one I did, I made this new one.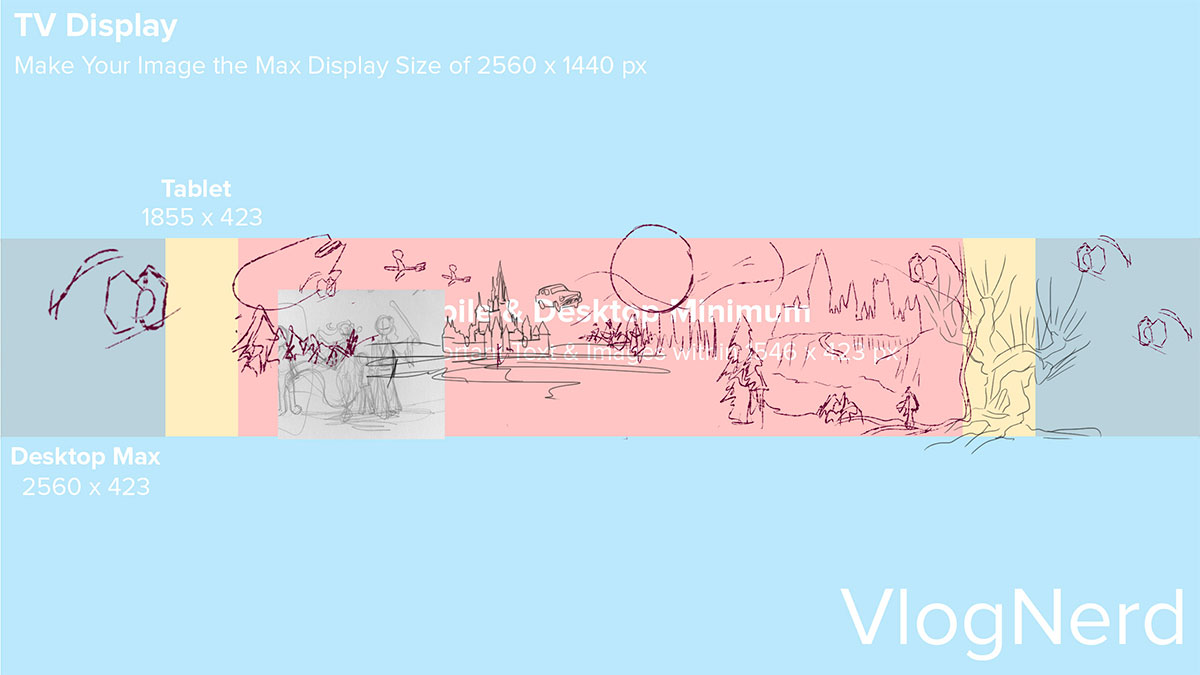 The sketch was well received and from this point, I started the Lineart.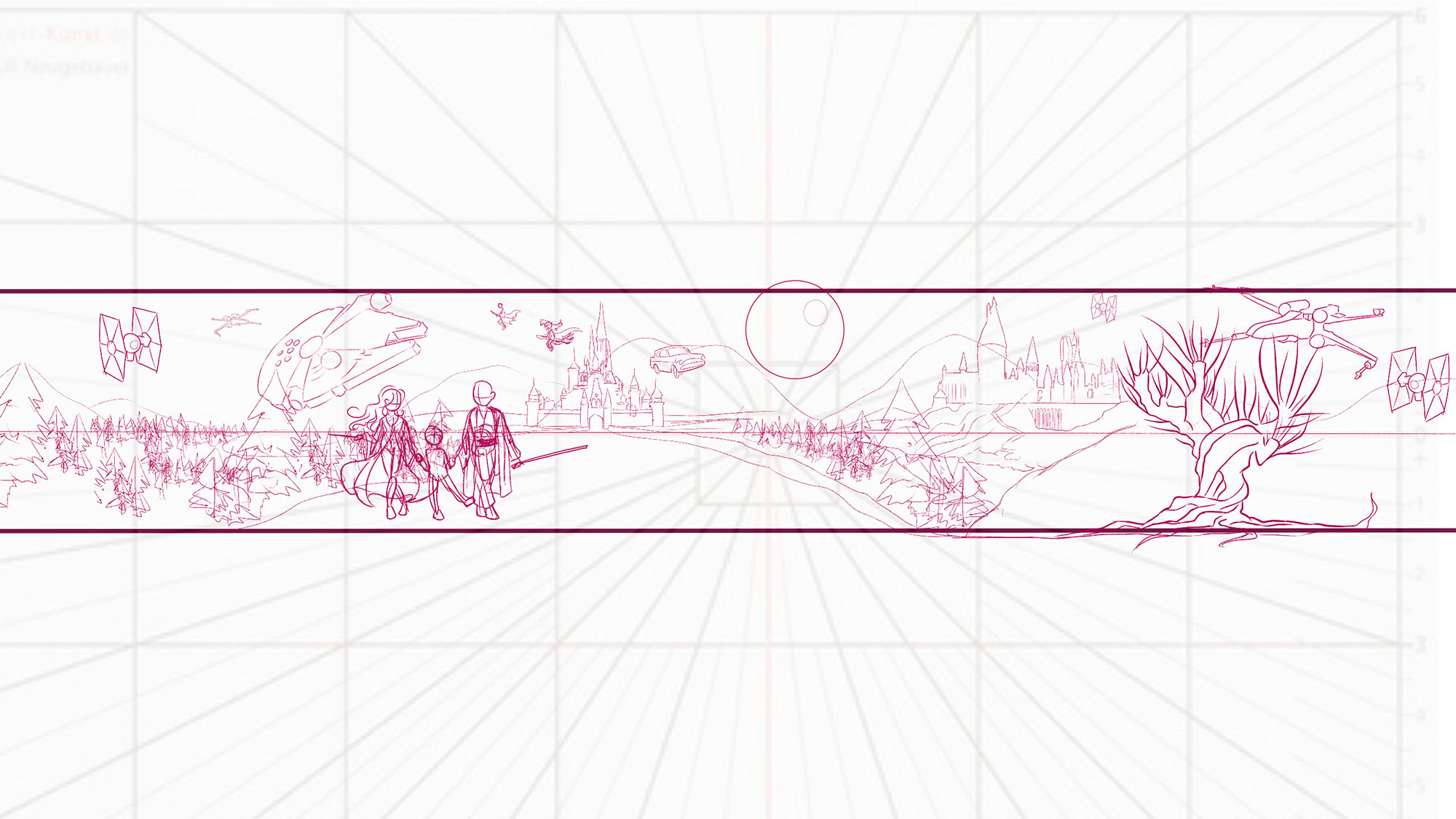 from this point just needed to paint, and paint a lot because there are many elements to give attention.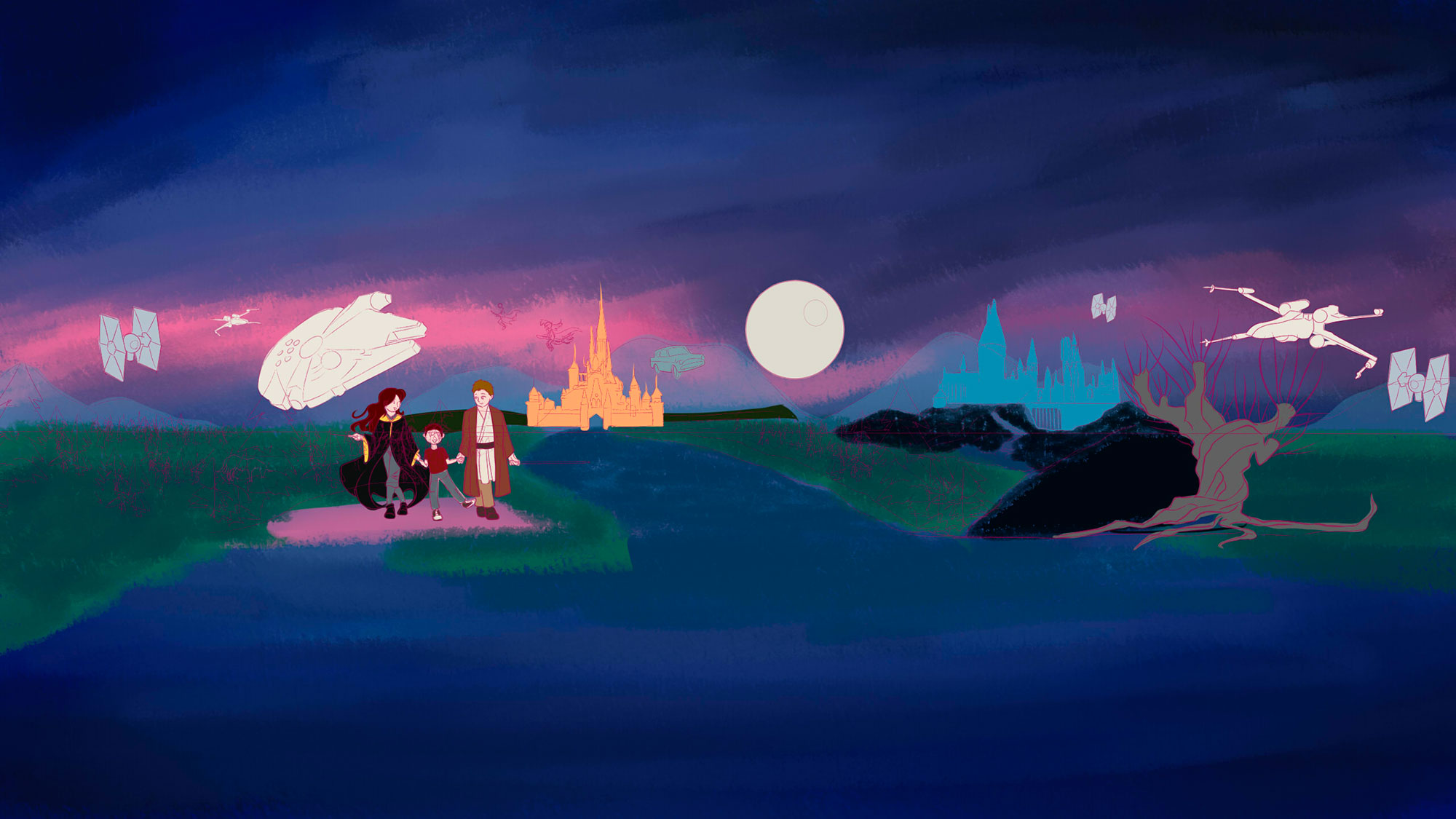 The most complicated thing was Hogwarts and The Death Star was a fun detail.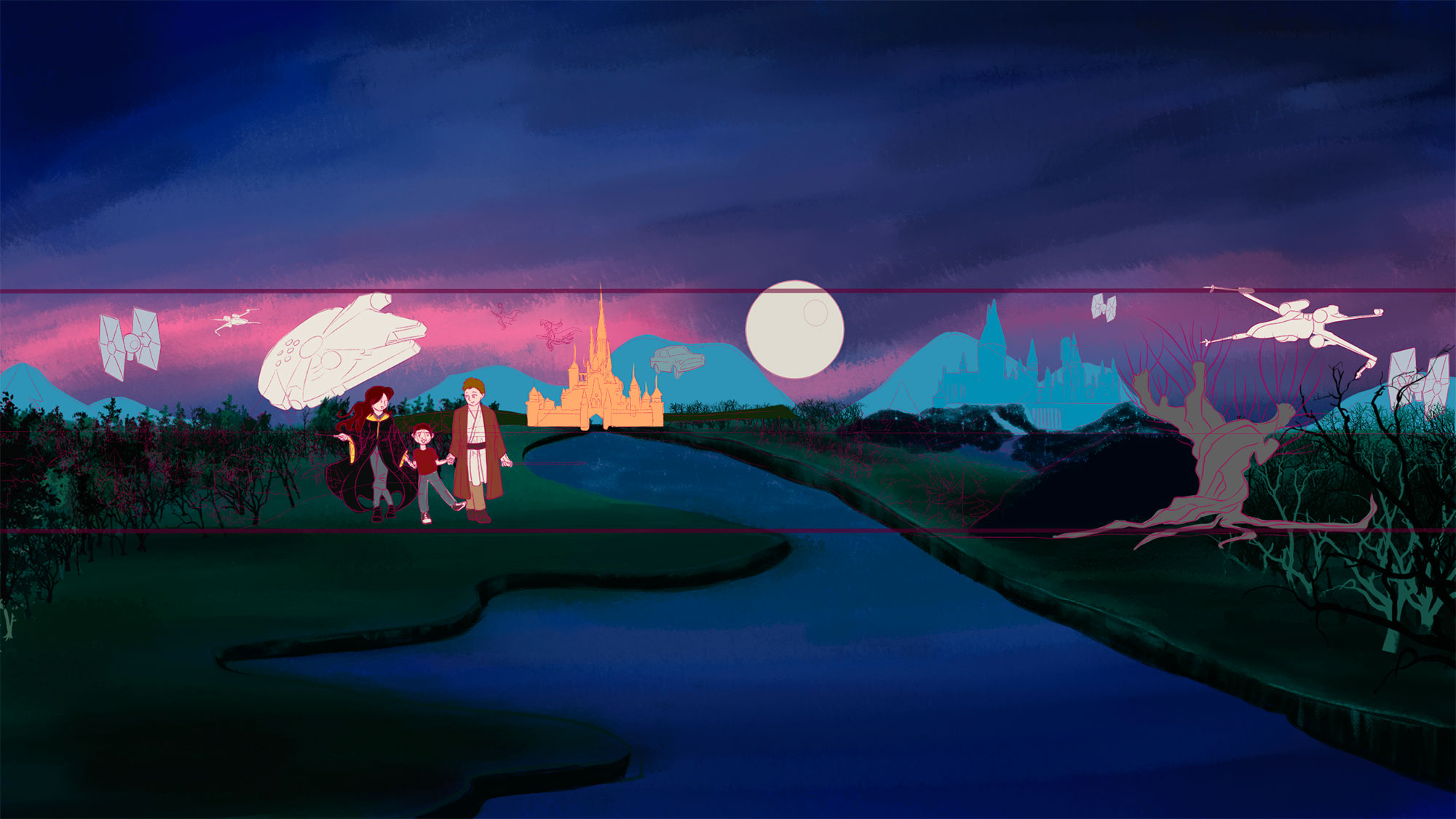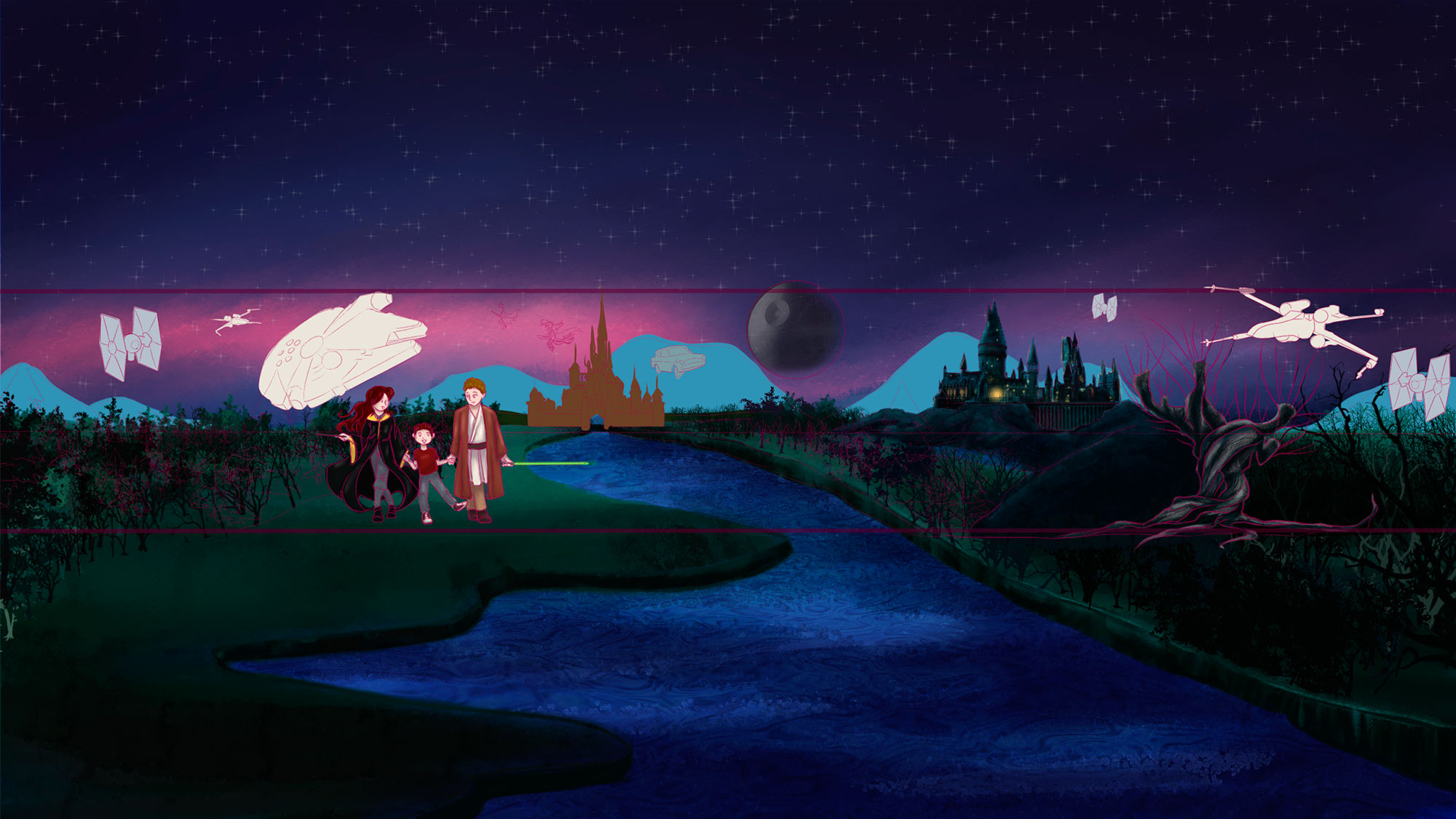 This is the final result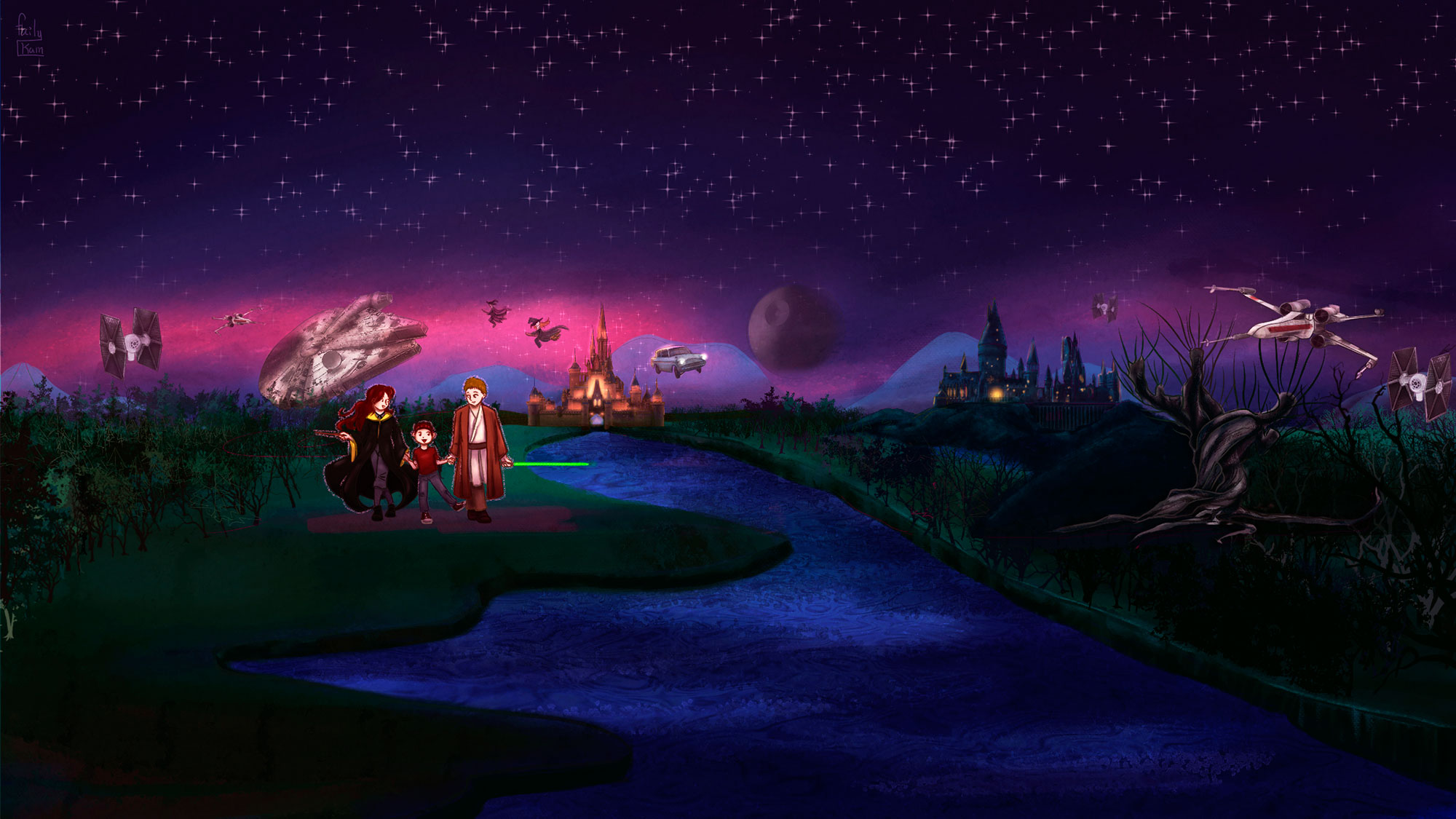 ✨ 🪐 💫 🌟 ✨
It was pretty interesting made this macro piece, it fits perfectly with Youtube standards for a banner. The client was excited and I was happy with the result. Mission Accomplished!
A happy customer is one of those things that makes this job interesting and fulfilling. I can put food on my table as an exchange of happiness doses.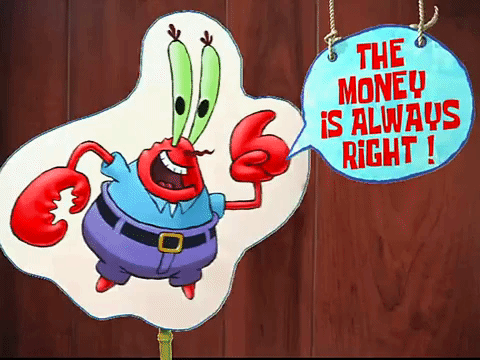 The money is always right
1

And are you a Star Wars or a Harry Potter fan?
By the time I made this piece I haven't watched Star Wars neither Harry Potter, so I had to investigate a lot. Now, I saw the 6 Star Wars episodes. About Harry Potter, well, I have just watched The Philosopher's Stone and The Deathly Hallows - Part 2; at some point maybe I would see the other movies.
I'm not a very good cinema fan XD
✨ 🪐 💫 🌟 ✨
That is what I have to say for now. I hope you like my drawing and my publication. n_n
🤍
May the Force be with you!
2
Separators designed by Freepik