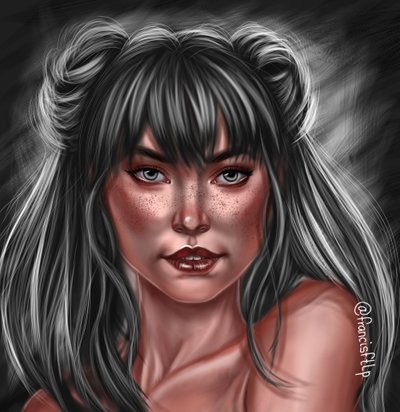 Hello everyone, I hope you have a beautiful day!🤗🤗
Do you remember that I told you in the last post that I started with a series of drawings called long and messy hair? Well, this is my second drawing in the series, and I added the name of titania for her hair color and beautiful silver eyes.
😎😎
She was super delighted with this type of hairstyle, cute bows, and she wanted her hair to be all over the place, I had fun with this drawing. Creating the highlights in the hair was a challenge, because I had to master the background color and make the hair really pop.
This drawing is available at
@Nftshowroom
, if you liked it you can collect it.😊😊
👉Here I leave you in direct link.👈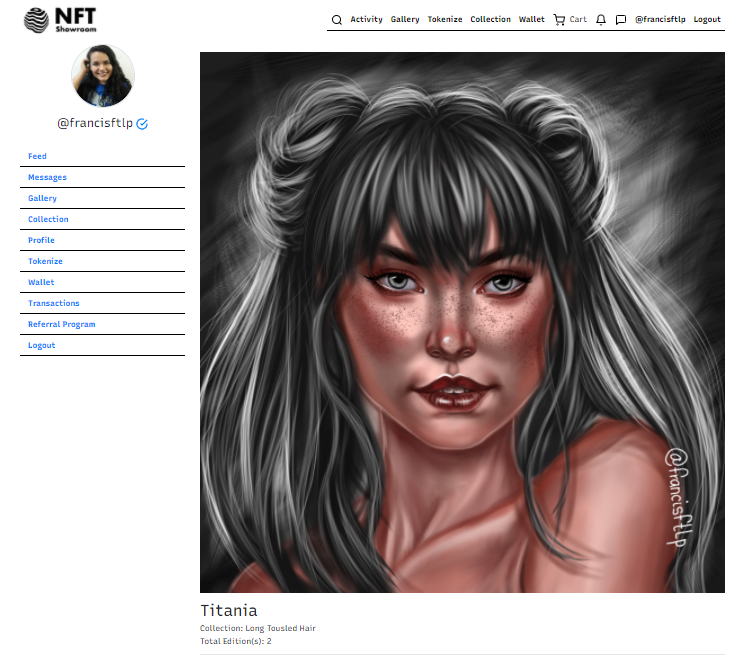 Technical information:
I use the IbisPaint X application.
I work with an Huion H320M tablet.
Phone: Yezz Max 1 Plus.
Drawing Dimensions: 1866x1923pixels
Process of drawing:
Here I leave the process in GIF animation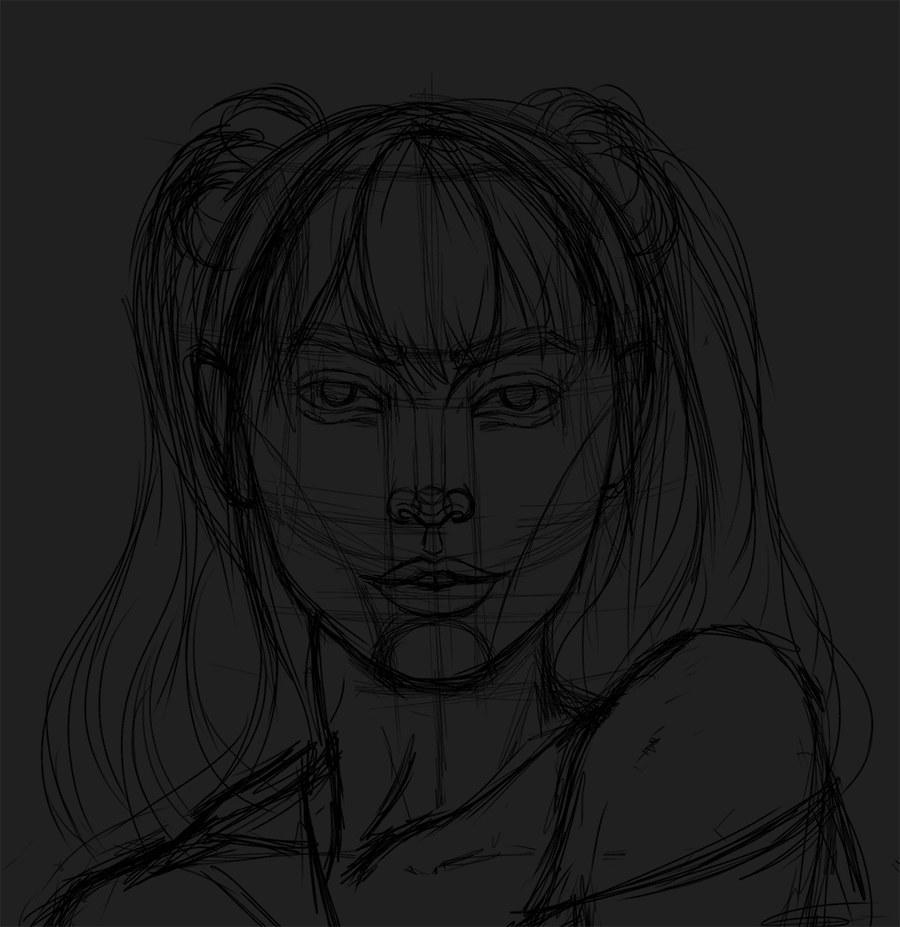 Copyright @francisftlp - All rights reserved.

If you like what I do, you can continue enjoying my work on the following Social Networks:
Instagram
Twitter
Facebook
Pinterest
NFT Showroom
Rarible
I say goodbye not without first thanking you for being here and supporting my work. I sincerely hope that you liked the drawing.
Until next time!✌️
Blessings!