Hello Hive friends! 😄
I did this post as a celebration that I finally have a digital drawing tablet, and I am very happy because since I started doing digital drawing I have wanted one, and I already have it in my hands, it is really amazing.
This is the first digital drawing that I made with the Huion H320M tablet, although at first it was quite difficult for me to adapt, since when I drew a line I could not control its origin, it ended up elsewhere, but there little by little I am mastering it.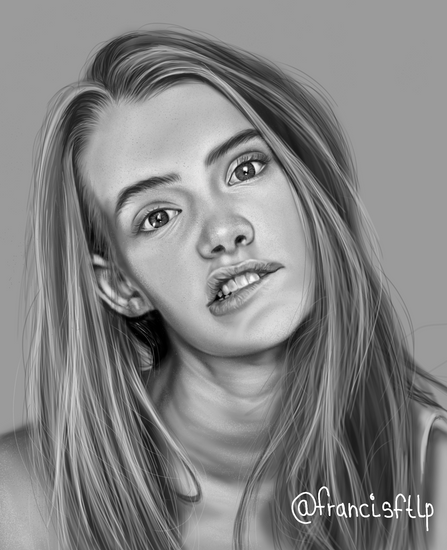 Image Reference
If you pay attention to the sketch, unlike other drawings, it is not very clean, there you will notice the messy design, although that does not matter much since it is only a sketch, and I only use it as a guide.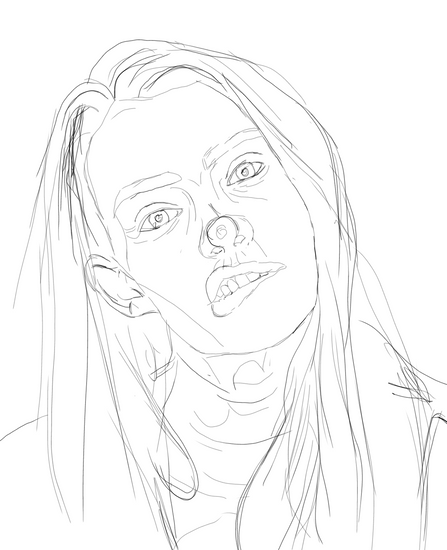 As you can see, unlike how I normally work, in this drawing I worked based on the background from there I was adding darker colors and then lighter.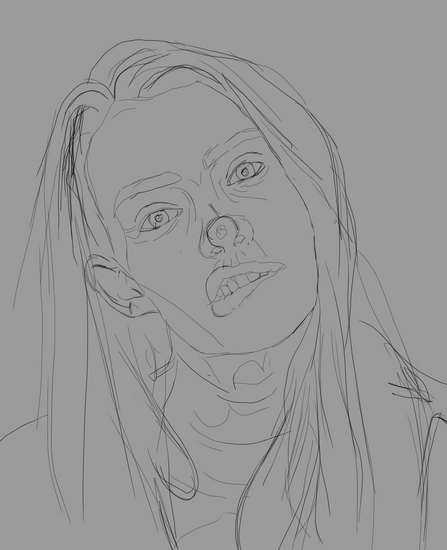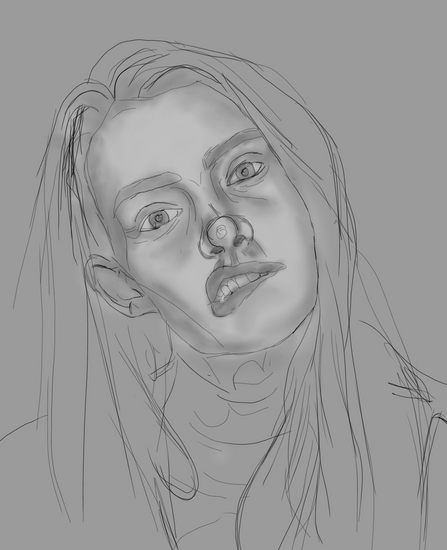 I also drew in parts, this time I started with the mouth and nose, which is something that I don't normally do, but I did it because I was actually a bit scared, since I didn't want to ruin the drawing, and I was guided mostly by intuition .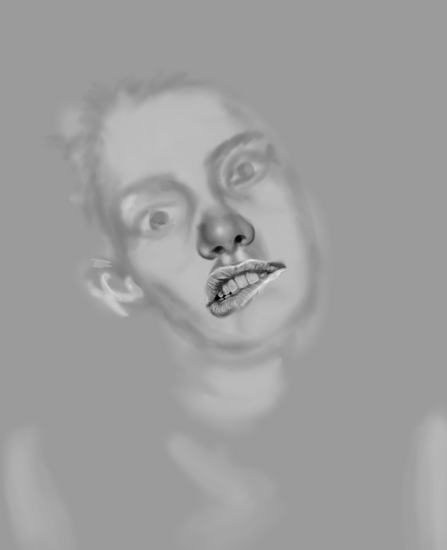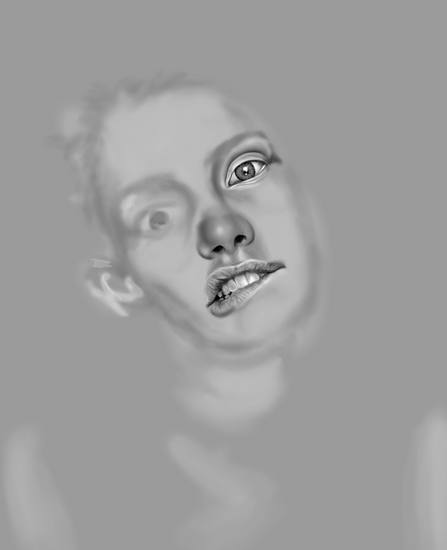 I decided to draw in black and white because I haven't done it in a long time and it's exciting to start like that, just like the old days!
Another observation is that when I started to add the shadow, the drawing was getting very dark so I started to give it light, but at that moment, I noticed that it was getting very white and I did not like it at all, I had to erase much of the I work, and I did it very carefully.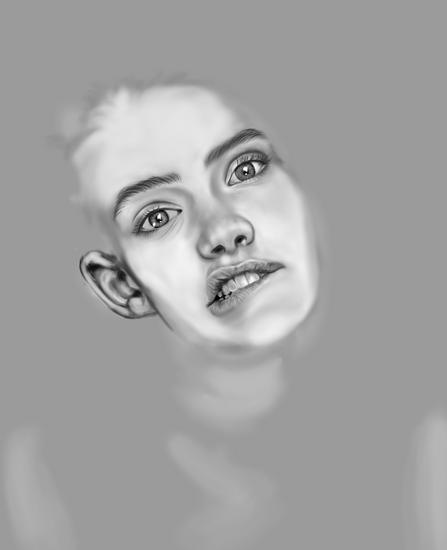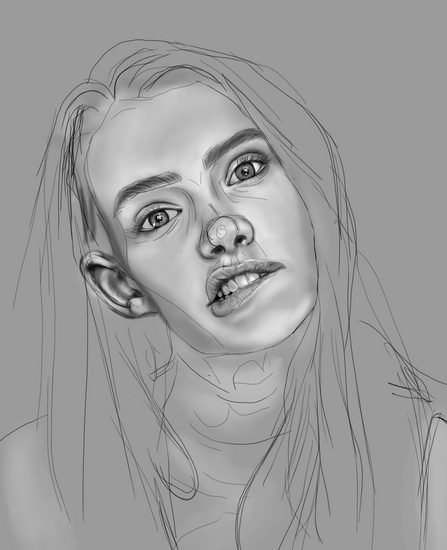 I had a hard time keeping up because I hadn't drawn in black and white in a while, but it really was a challenge. One more difficulty that arose; It was that I had to use a smaller screen, the one I used to use, the android OS is not compatible with the Huion tablet, so I ended up using my phone.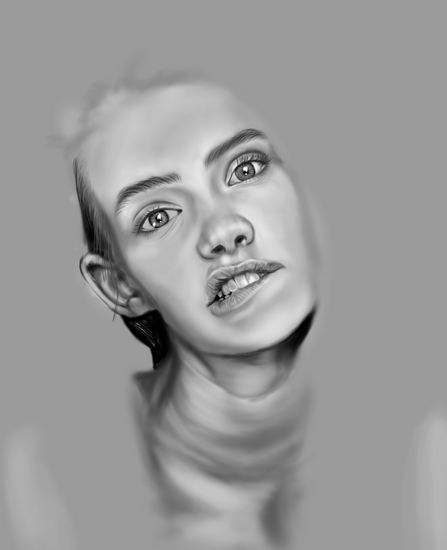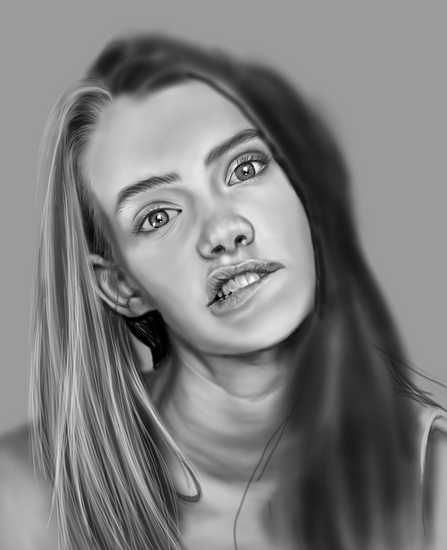 Anyway, I'm happy with the result, it helped me practice and I must say that I have to draw black and white drawings more often so as not to lose practice.
Finished Drawing: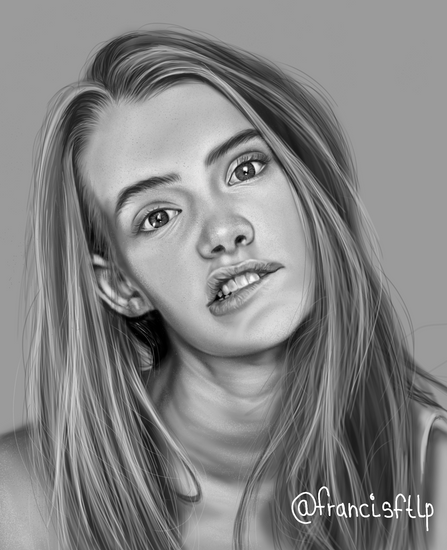 Technical information:
I use the IbisPaint X application.
I work with an Huion H320M tablet.
Phone: Yezz Max 1 Plus.
Drawing Dimensions: 1240x1527pixels
Working hours according to app: 9:10 hours.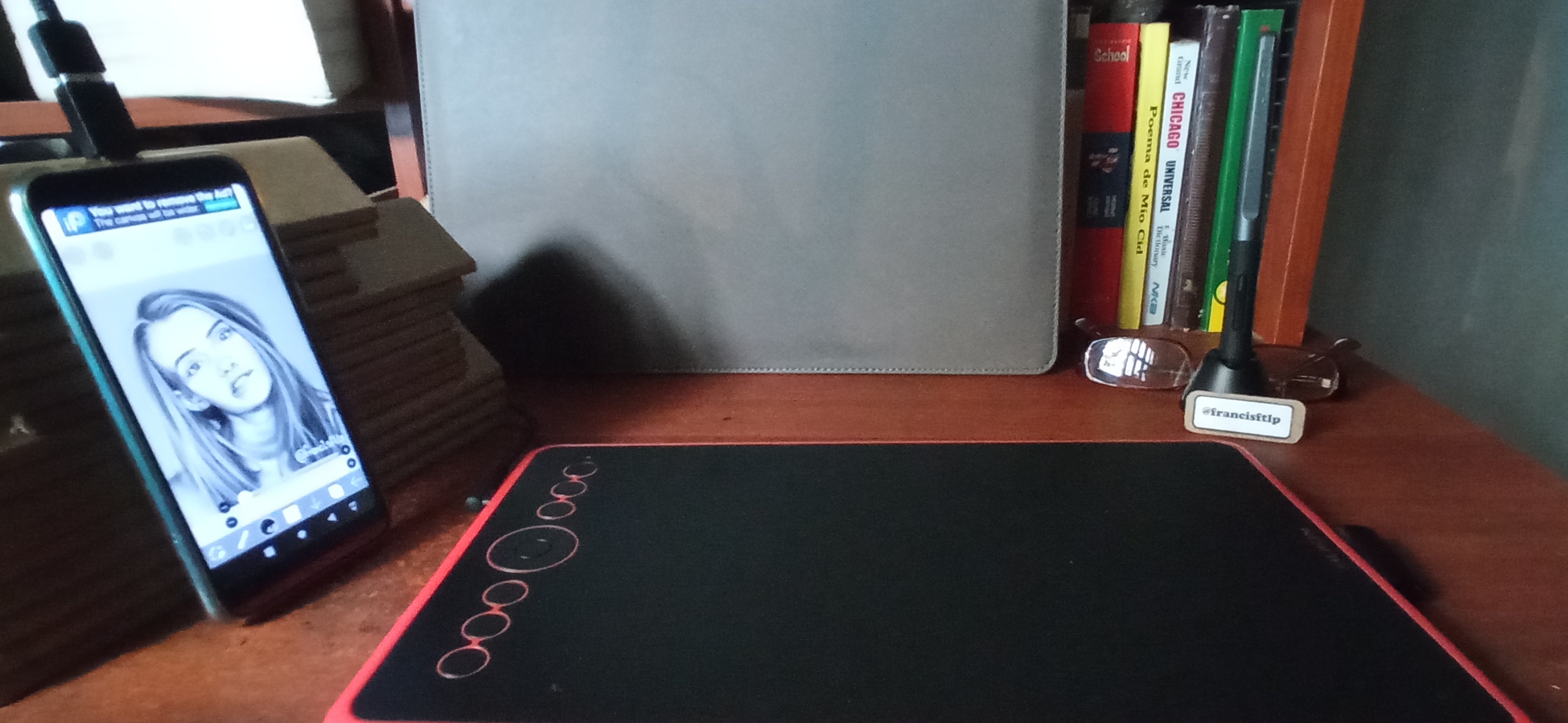 Here I leave the process in GIF animation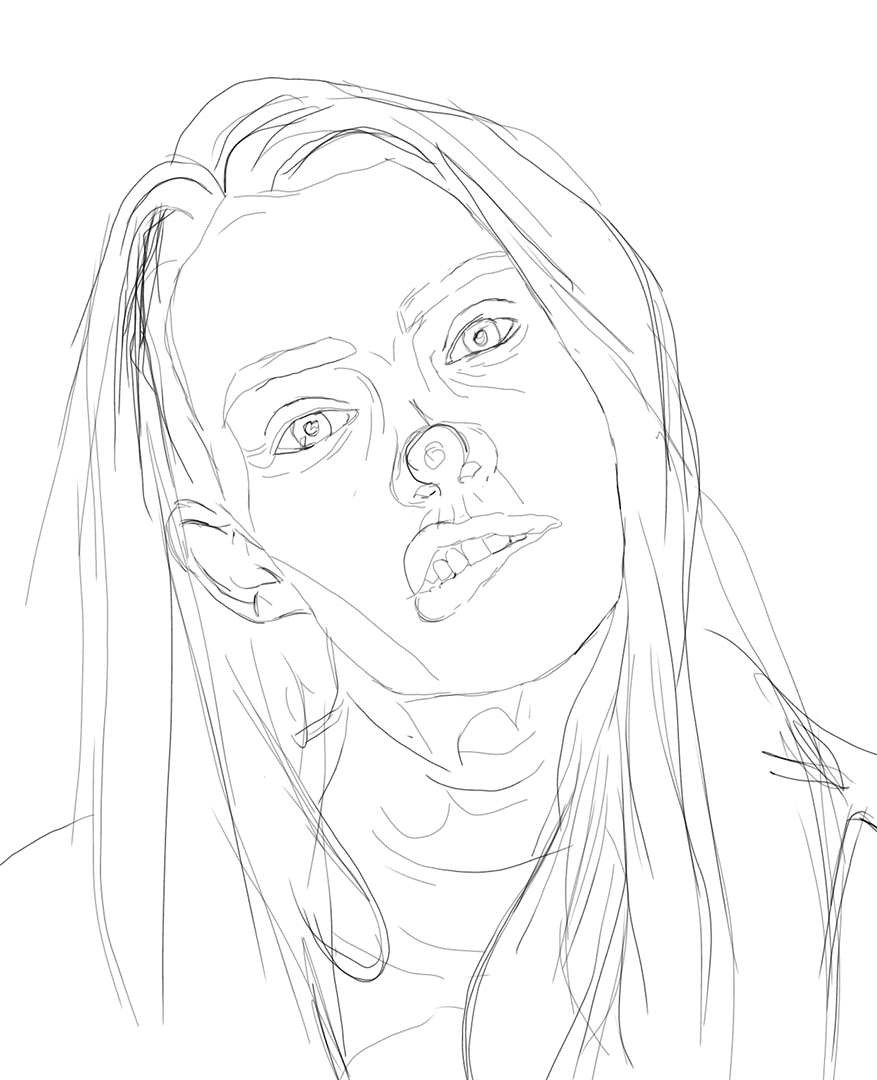 Copyright @francisftlp - All rights reserved.

If you like what I do, you can continue enjoying my work on the following Social Networks:
Instagram
Twitter
Facebook
Pinterest
I say goodbye not without first thanking you for being here and supporting my work. I sincerely hope that you liked the drawing.
Until next time!✌
Blessings!