Hi everyone,
How are you. Hope all are you good. Today i,m going to drawing a new character of Splinterlands. The character name is Queen Mycelia. she was a monster Queen. Looks very horrible.
Queen Mycelia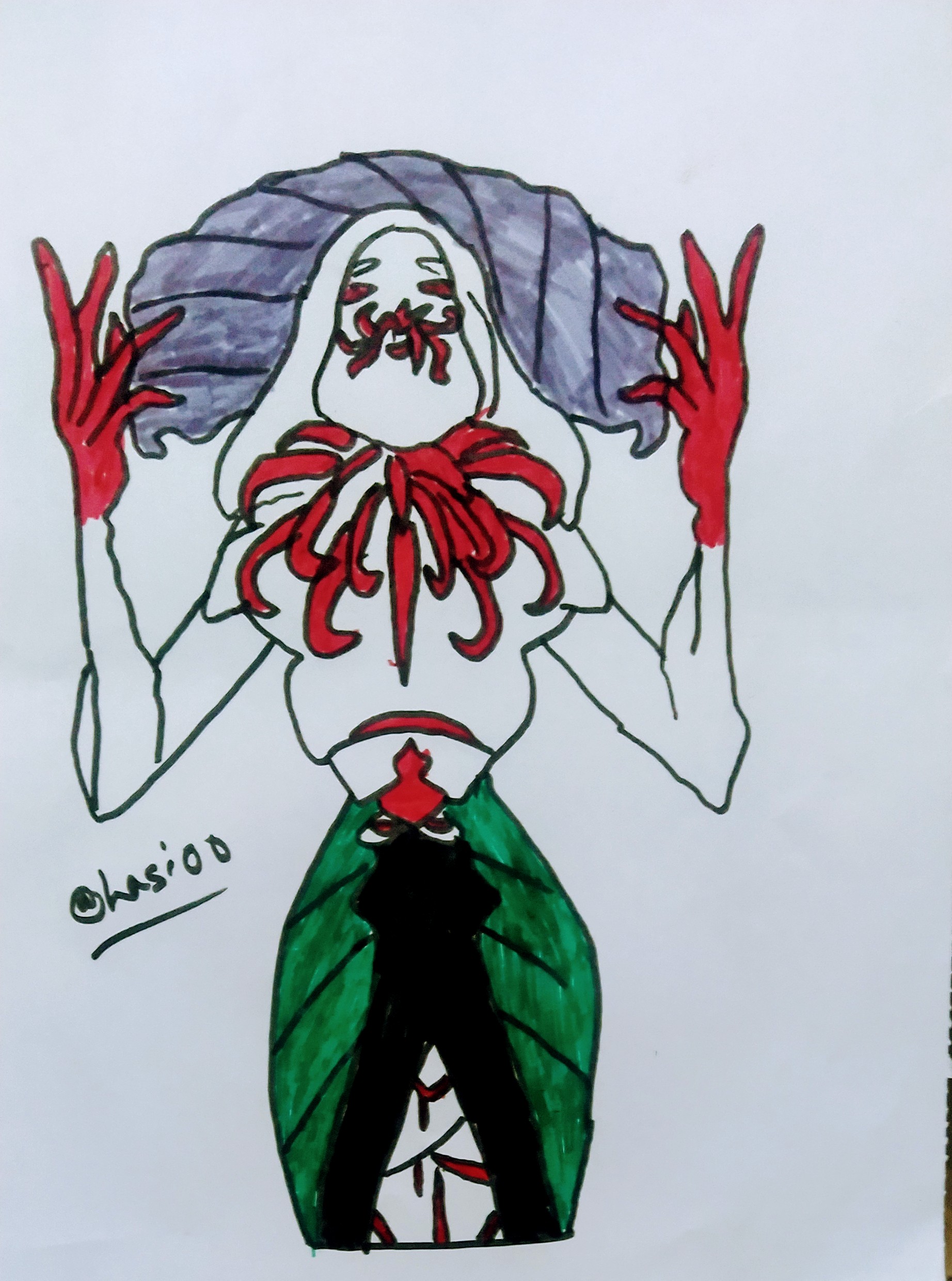 The original image source link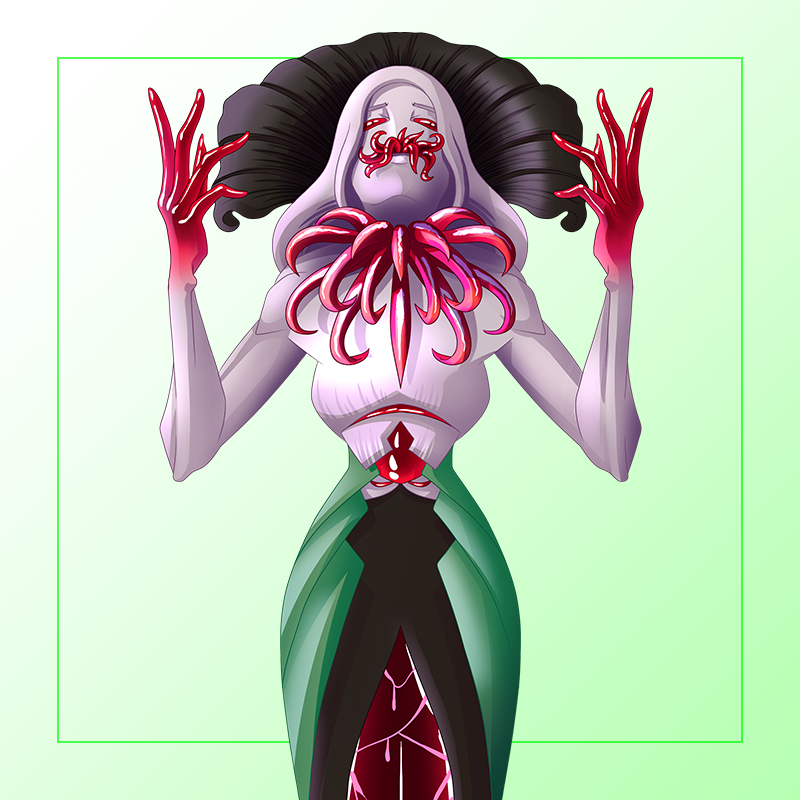 Here
Materials
1.Paper
2.Pencil
3.Color pencil
4.Rubber
5.Cutter
How to drawing Queen Mycelia
Step-1
First i will start to draw. I will draw Queen Mycelia head,face,eye,eyebrow and in her mouth there are many horrible tongue. I will draw her hair. I will draw many horrible things that come out from her neck.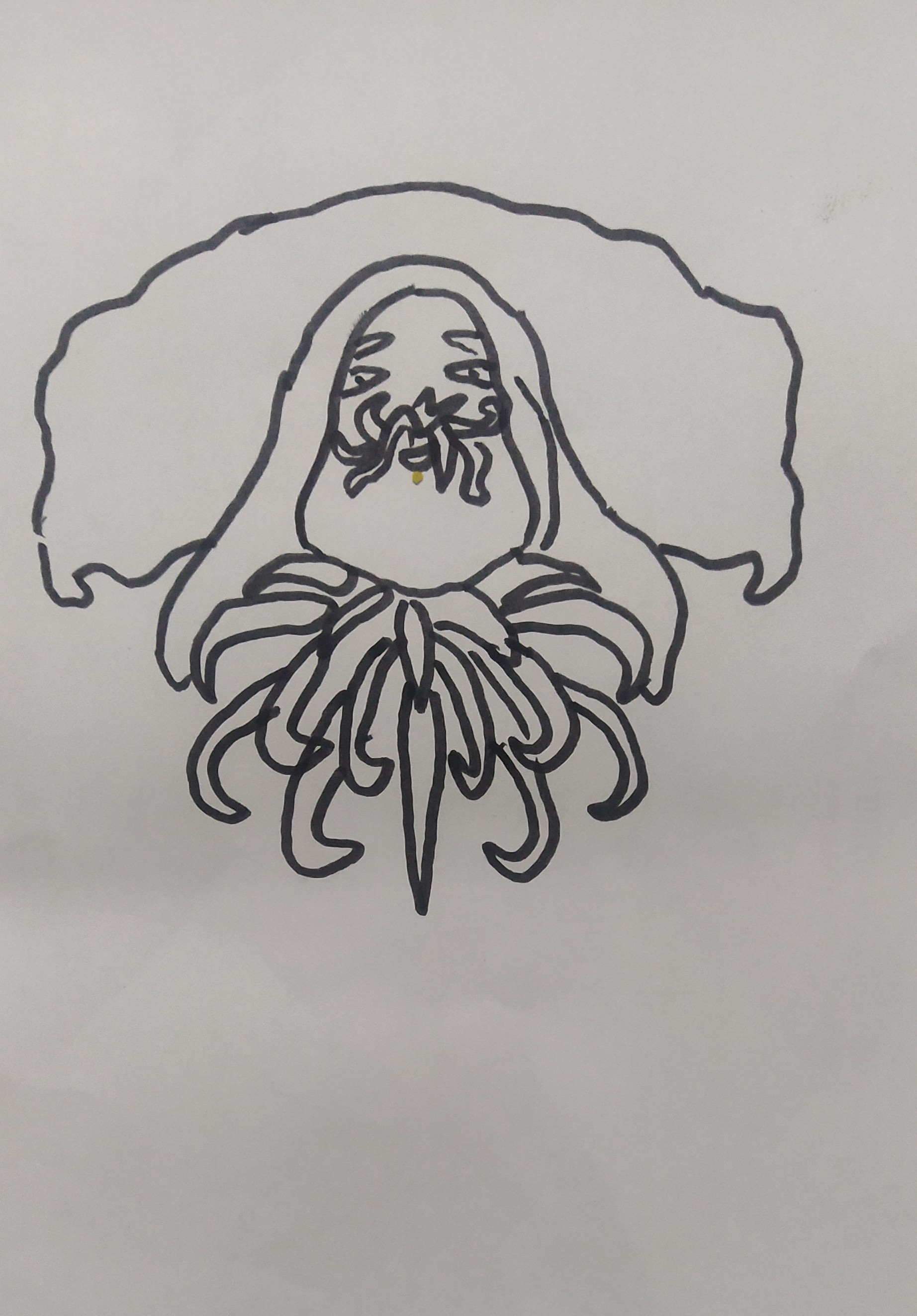 Step-2
I will draw her two hands and other body part. Ornaments that she wear.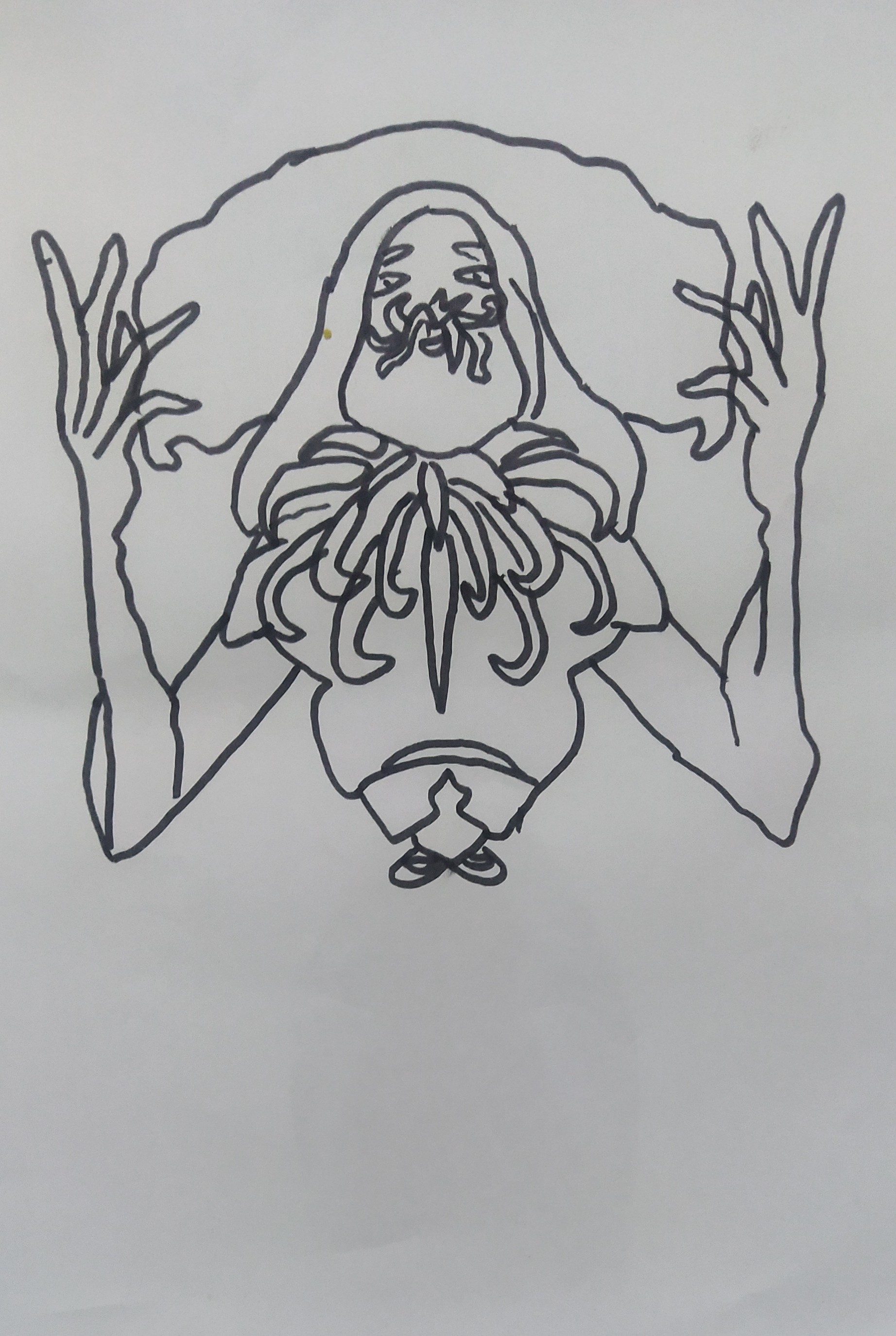 Step-3
I will draw her other body part and cutting outfits.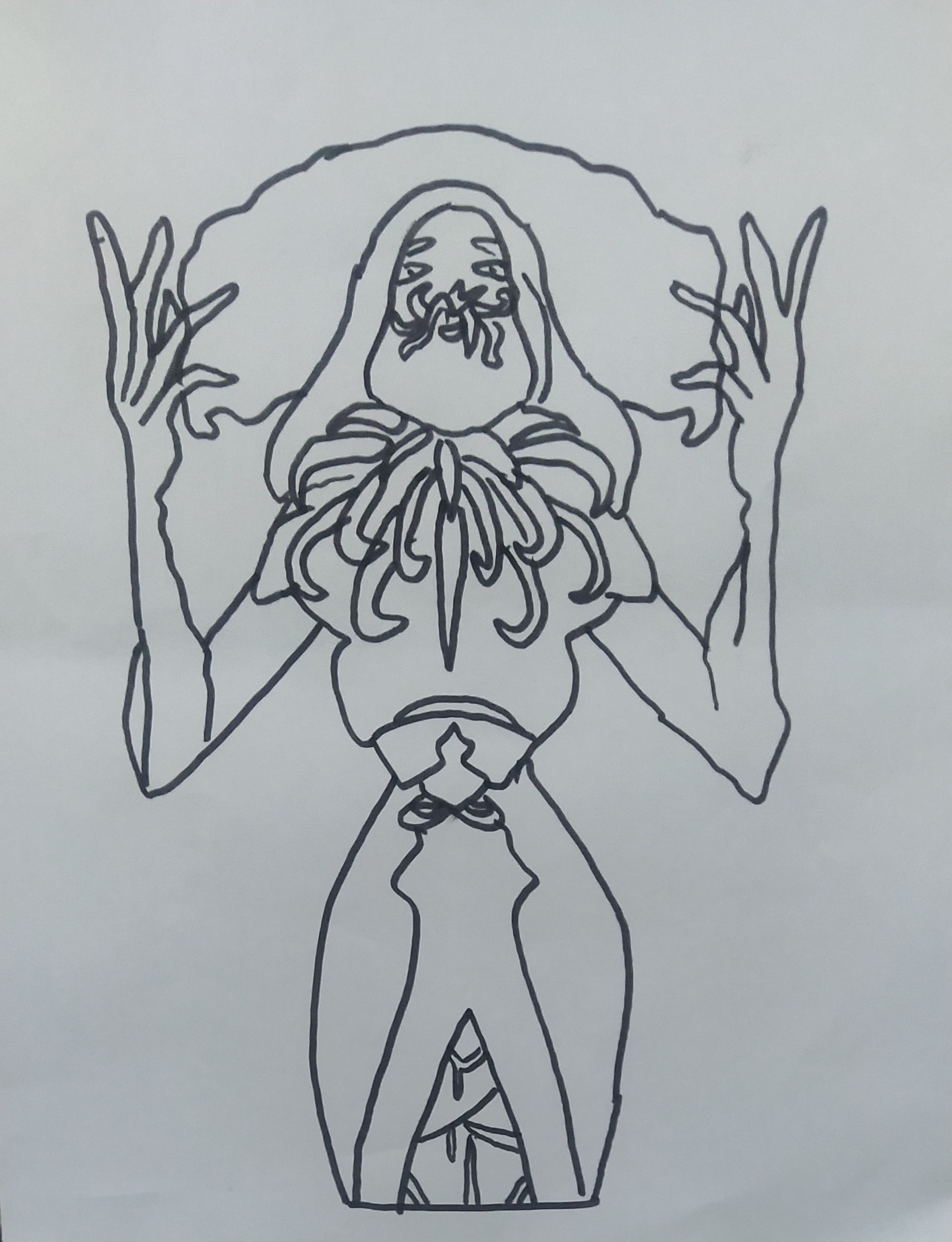 Step-4
I will painting Queen Mycelia head,hair,many tongue,eye and eyebrows with the color of red,ash,black and white.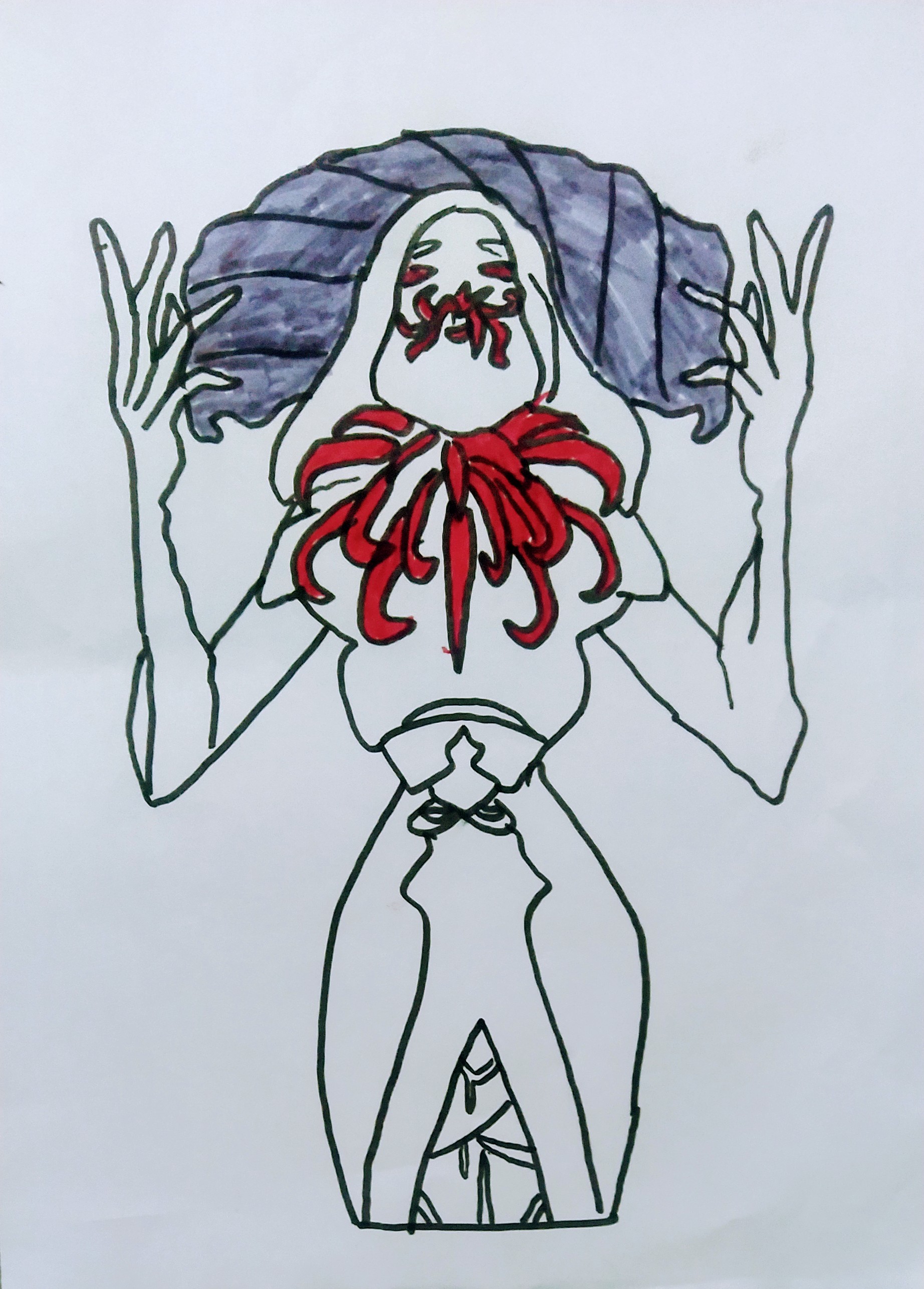 Step-5
I will paint his other thing that out from neck and hands with the color of red. I will Paint her ornaments with the color of red also.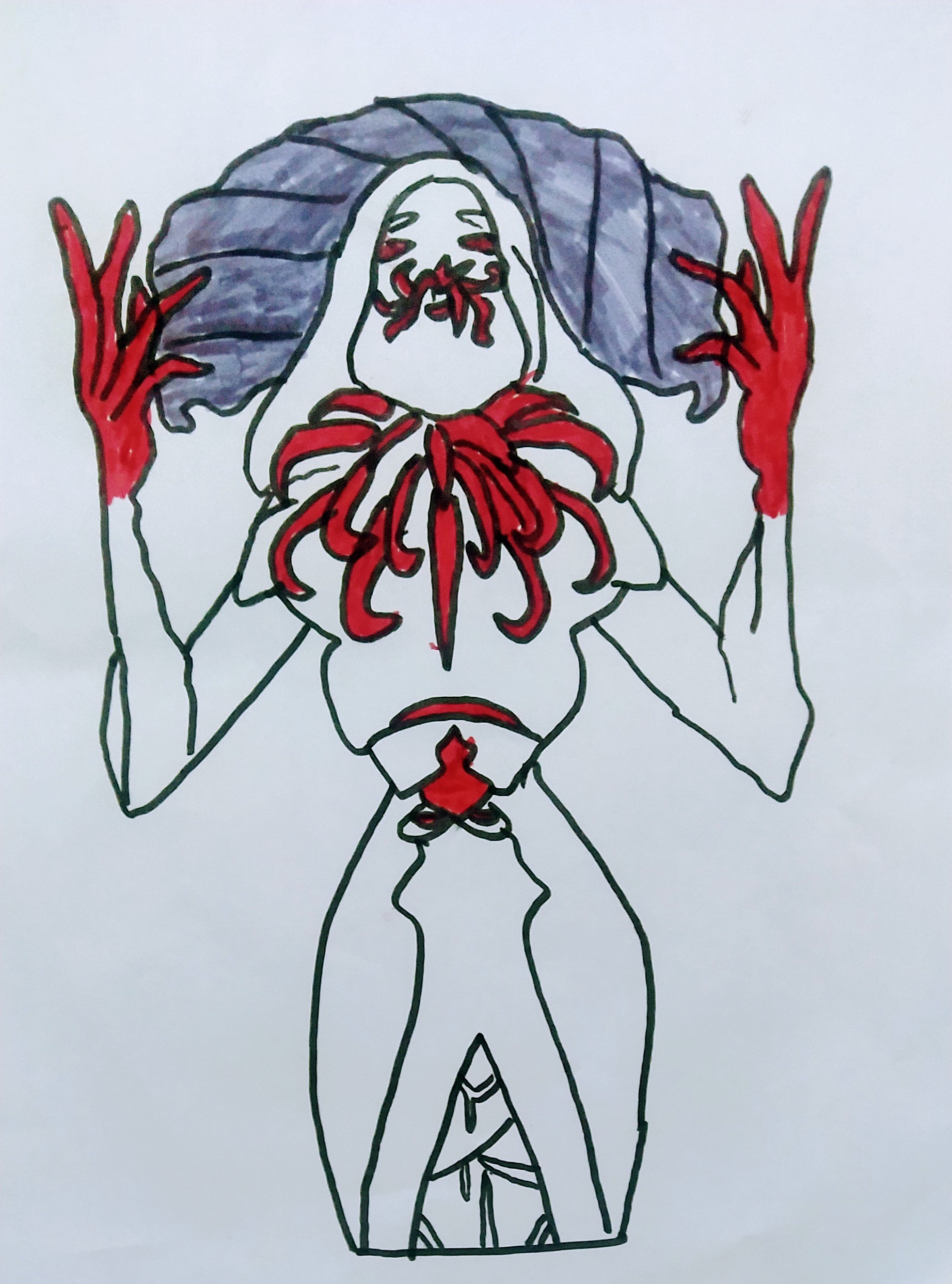 Step-6
I will painting her outfit with the color of green, black and red color.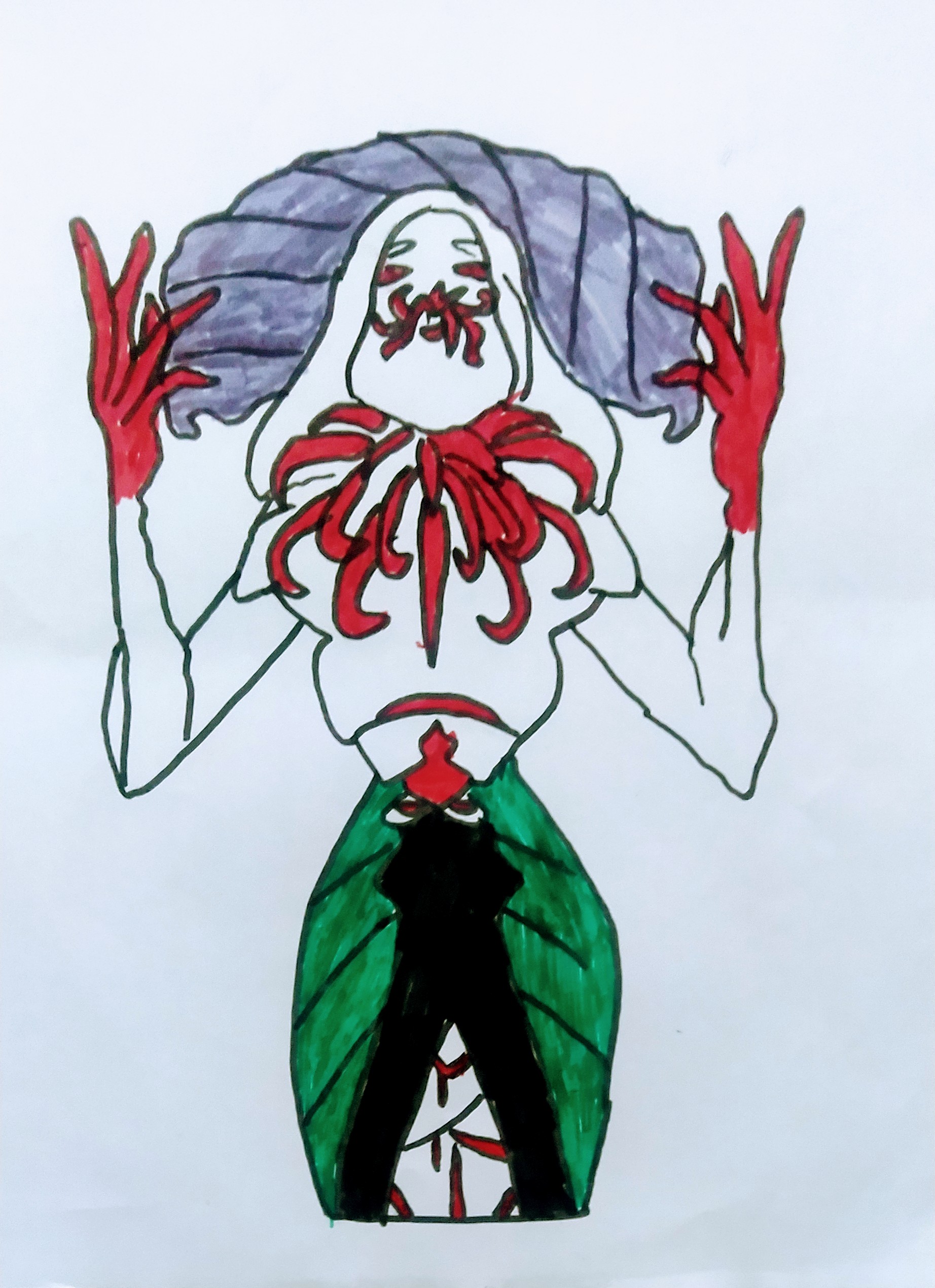 Here,s my referral link:
https://[email protected]
Thank you so much.