Hi all ! I'm back to share a few more of my digital works with you. If you missed my post containing my first two digital art creations, you can find it here.
While these are not my most recent works, I still want to publish them here on the Hive blockchain. All three of these were made very early on in my journey into digital art. It's interesting to be able to look back on your portfolio and see how your style has progressed and changed over time.
It was around the time that I made these, that I started playing around with highlights. You can see examples of this in the first and last image. I was in a very experimental stage with my art, and to some degree still am, but I think these three reflect a time when I was still really getting a feel for the program.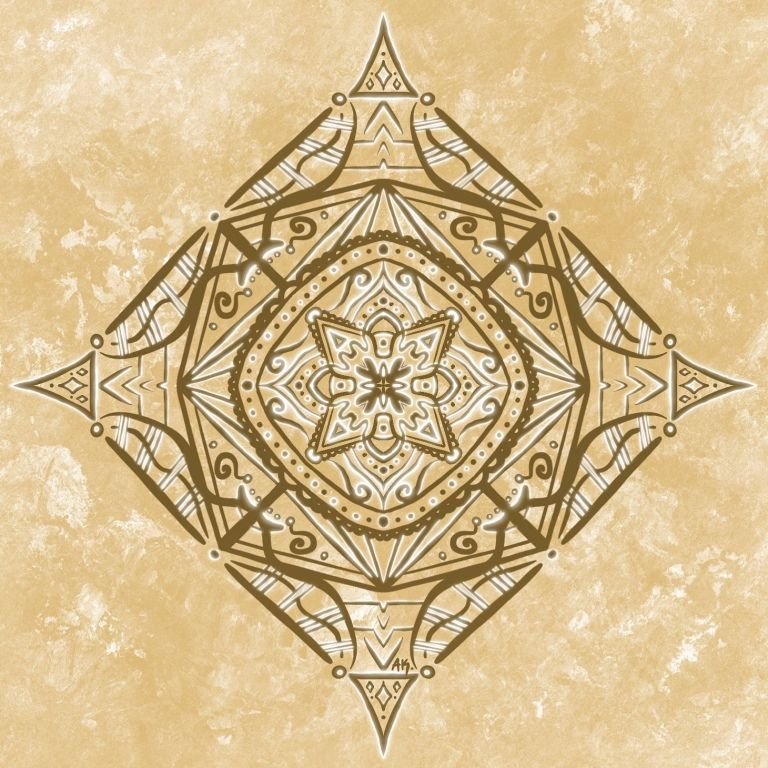 Here I was trying to create a background that resembled old paper. How did I do?
The second one I want to share was made around Halloween of last year. Can you tell by the colors? I had fun with the background on this one, too. It was the first piece I chose to use two different colors in one mandala...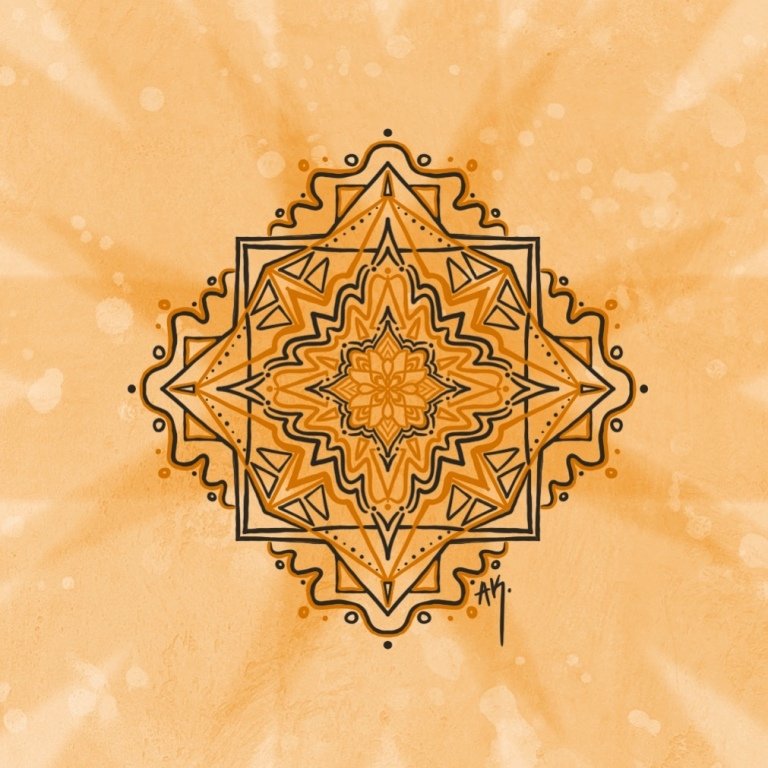 Orange Juice
I kept with the multi-colored mandala theme to some extent for the last one as well. It is definitely my least favorite of the three (potentially of all my work), but here it is anyways.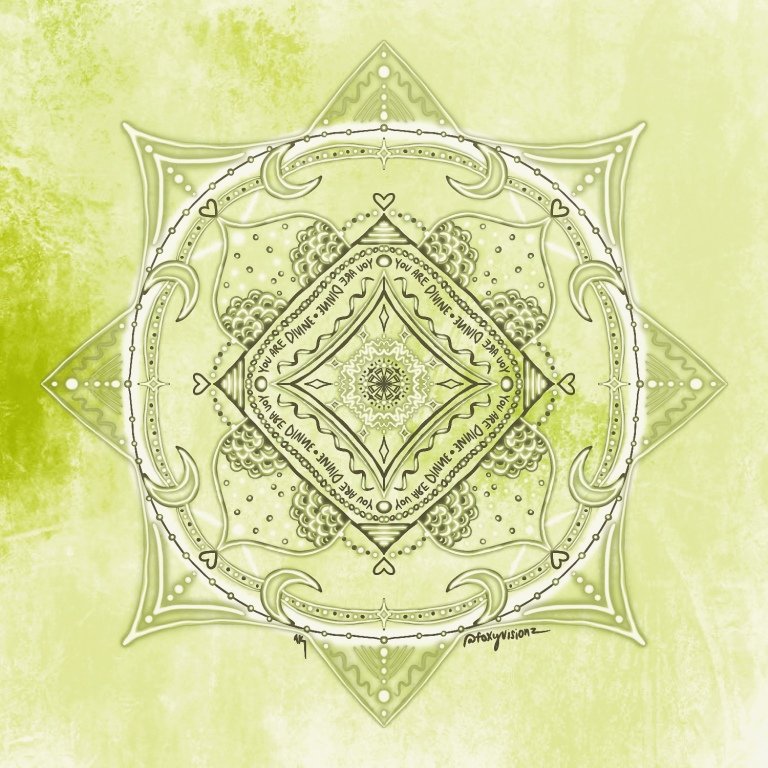 You Are Divine
It's far from perfect but that isn't the goal for me when it comes to art. A big THANK YOU from the bottom of my heart for looking - I will be back with another post of this kind in the next week or so, so if you enjoyed it, stay tuned! Blessings and love to you all ♡ ~ @hempress