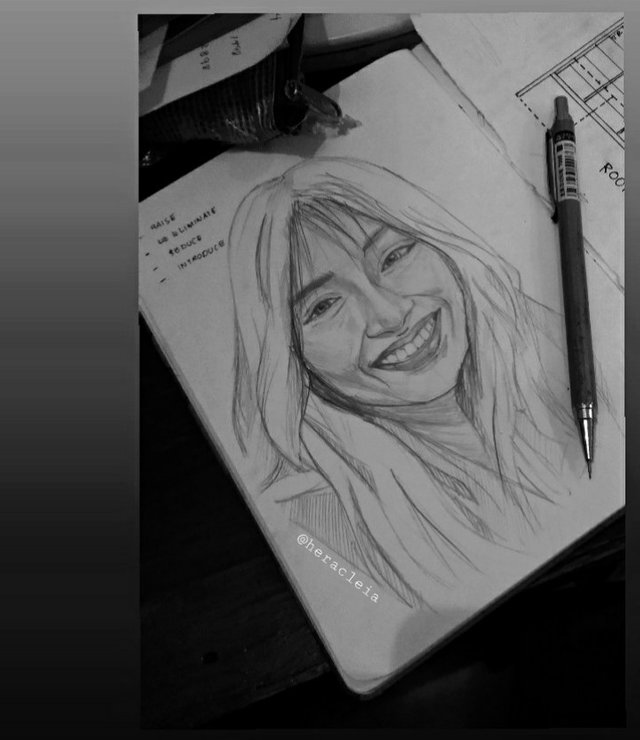 Hi everyone! I just want to share this quick sketch portrait. Before I did this, I'm stuck at choosing between doing a Watercolor Painting or Poster Color Painting for my next blog. And the funny thing is that I get my notebook and decided to just draw a quick sketch.
This portrait was done using a Mechanical Pencil on my journal notebook. Since it was a quick sketch, I just put it on a scratch page (just disregard the notes written on the upper left corner :>). After 15 minutes of work it's done and yeah its not that detailed. It is different from my any other drawn portraits but I love this style.
---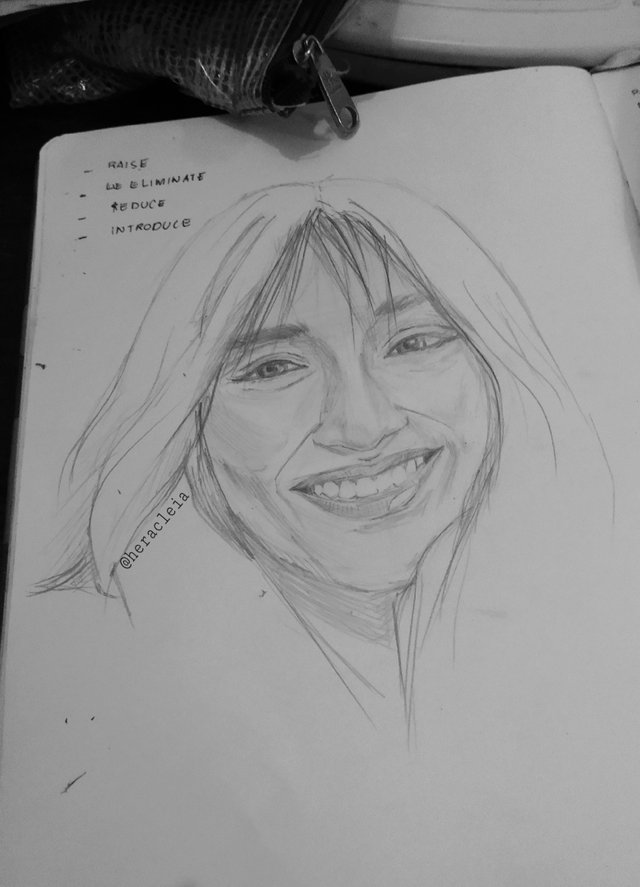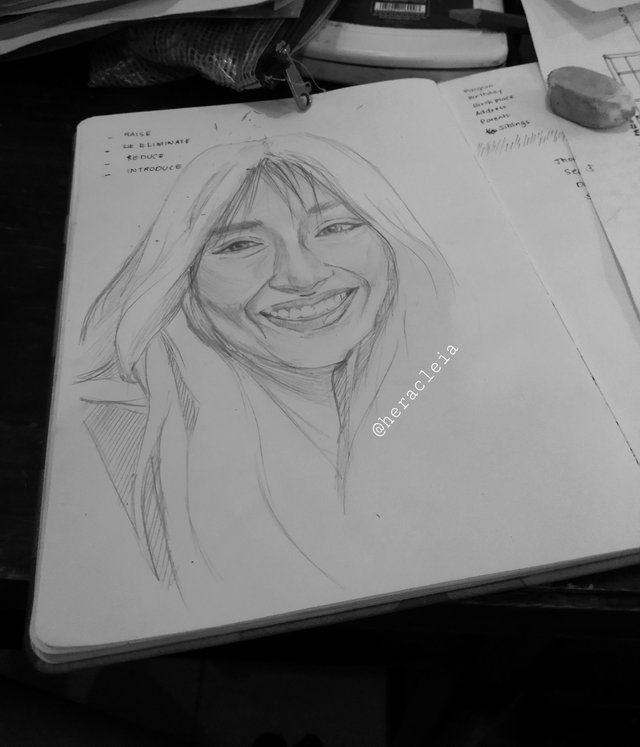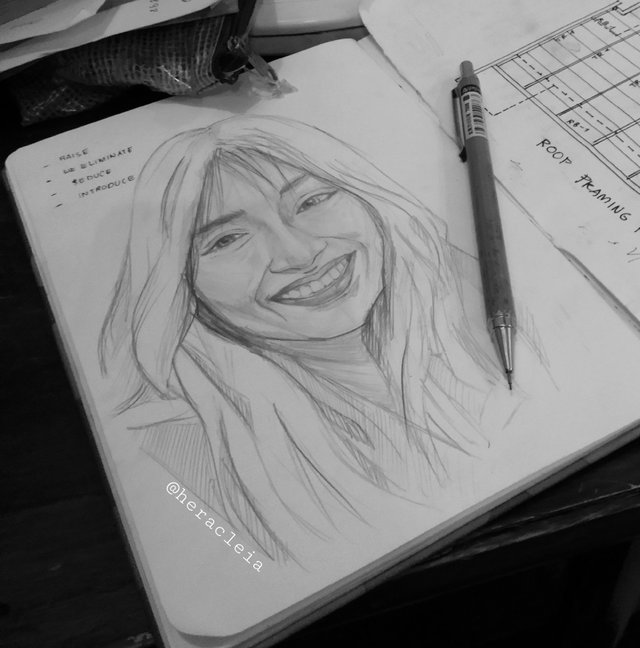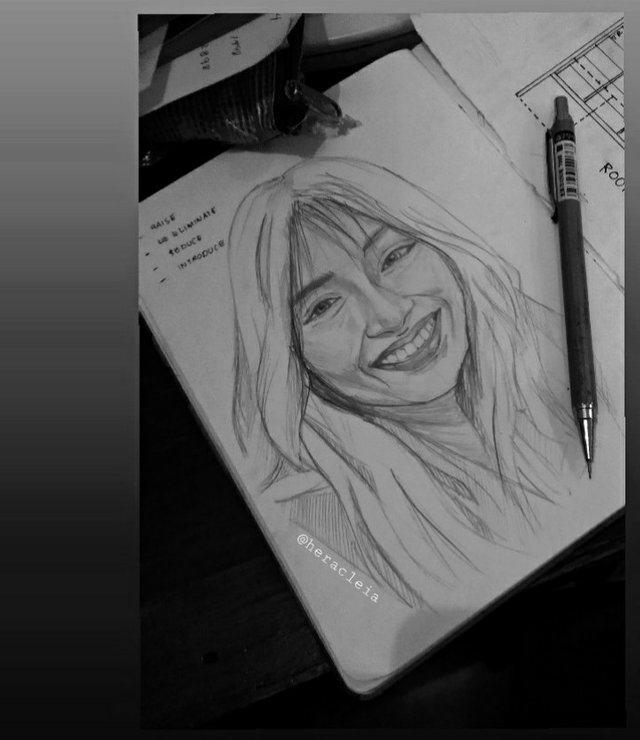 ---
I hope you like it! Leave comments, I would definitely be glad to read them.
Thank You! :))