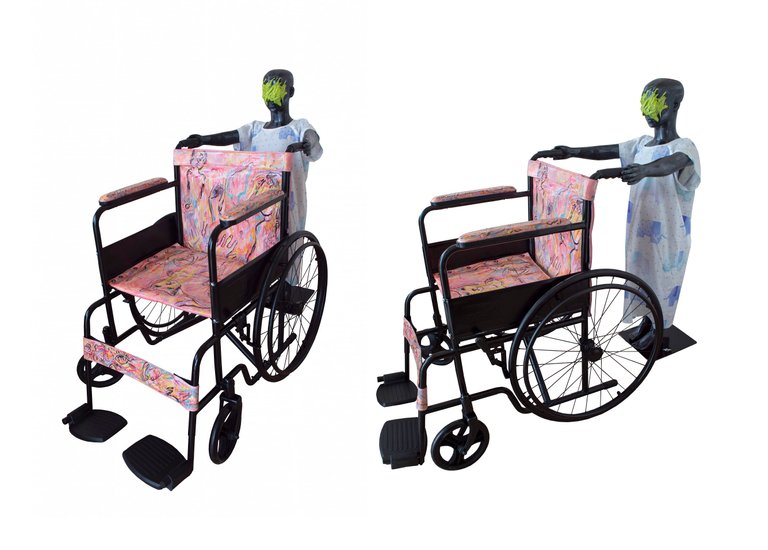 Forward!!!
Leather paint on leather, epoxy, acrylic
2020

This work is a reflection of what we are and what we go through.
The wheelchair symbolizes vulnerability and injury in the past. May it be negative experiences, mistakes, regrets and anxieties that made us feel vulnerable or disabled. These are written in the past which are things we cannot change or erase. The only choice that we have is to move forward...
As these are something inevitable, we position ourselves as the captain of the ship, allowing full control of it and not allowing these injuries to hinder where we want to be.
The cover on the eyes symbolizes the uncertainties that we have for the future. There's no way to know what's ahead of us. Well... we can use our heart, anyway.
The paint on the wheelchair relates to my experience as an artist: I've always planned what I do and sometimes overthink it to the point that it limits my creativity. But this time, I decided to just be spontaneous and paint with no plan at all. I had no vision nor idea what the outcome of the paintings would be. It was time to trust my inner self and be free from all these anxieties.
After all, there's no other direction other than moving forward.
---
Details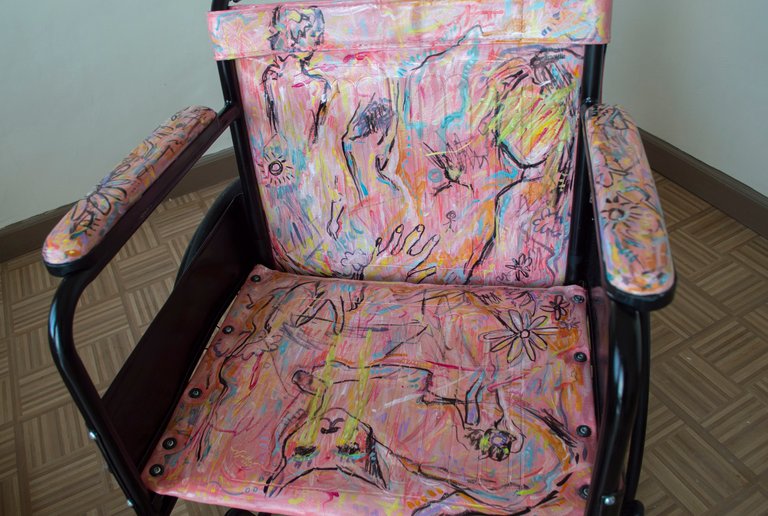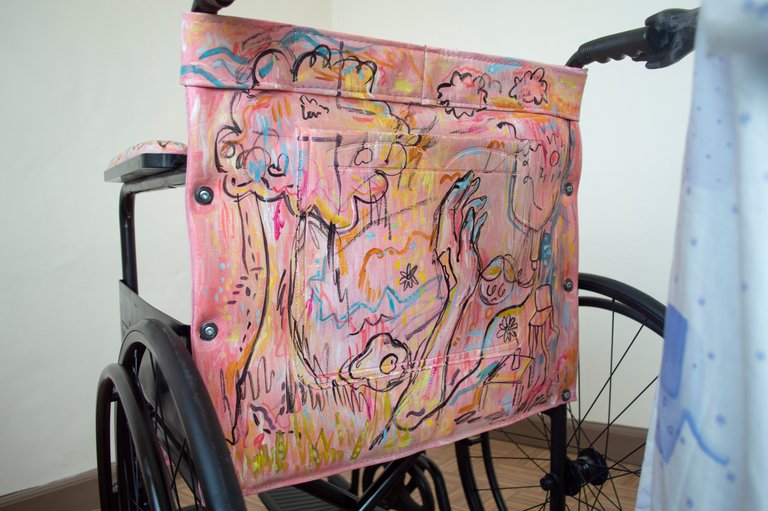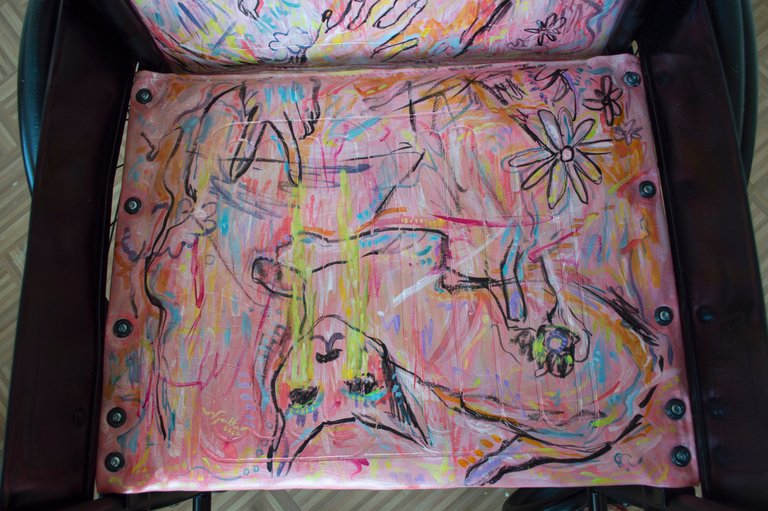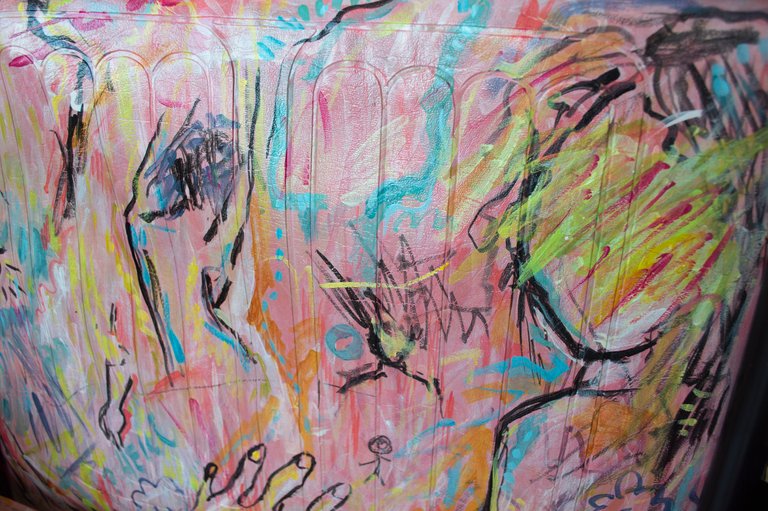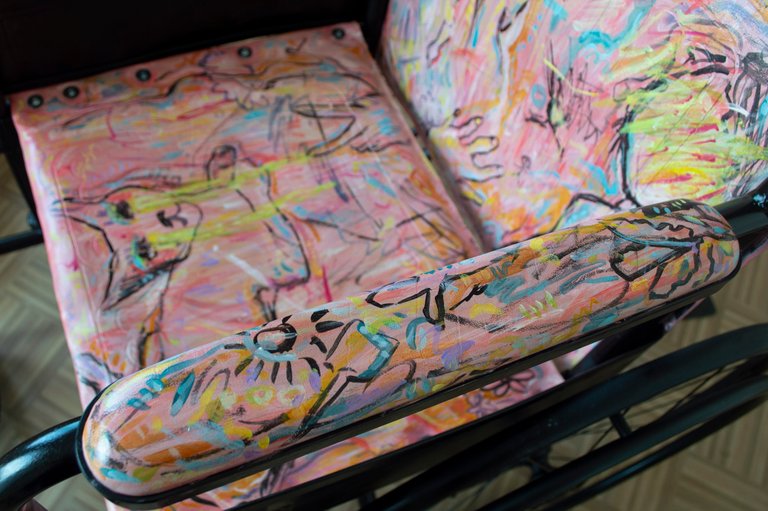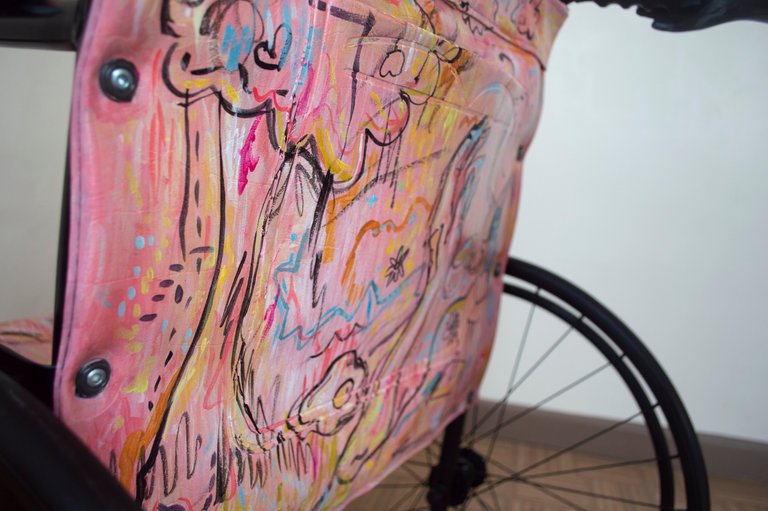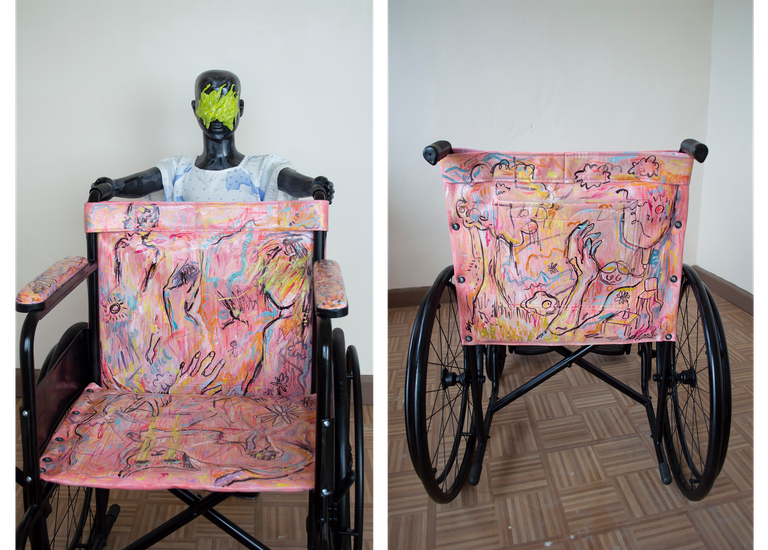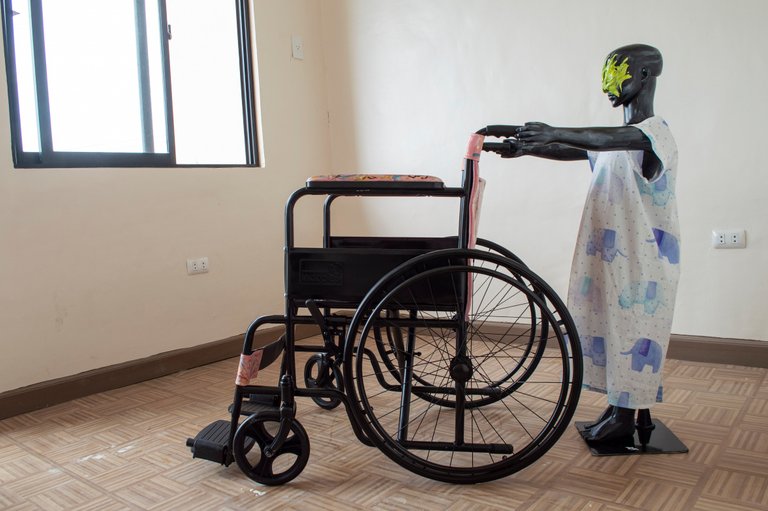 ---
Artist's Notes
A few months ago, you have seen how I transformed a mannequin into a work of art but didn't say the purpose of it. Then a few days ago, the process of painting a wheelchair. This was all for this installation project that I really wanted to do since 2018! I'm glad that it was all a success and I also was able to exhibit it at the Mindanao Art Fair 2020. This was my first installation work as well, and I'm happy for it!