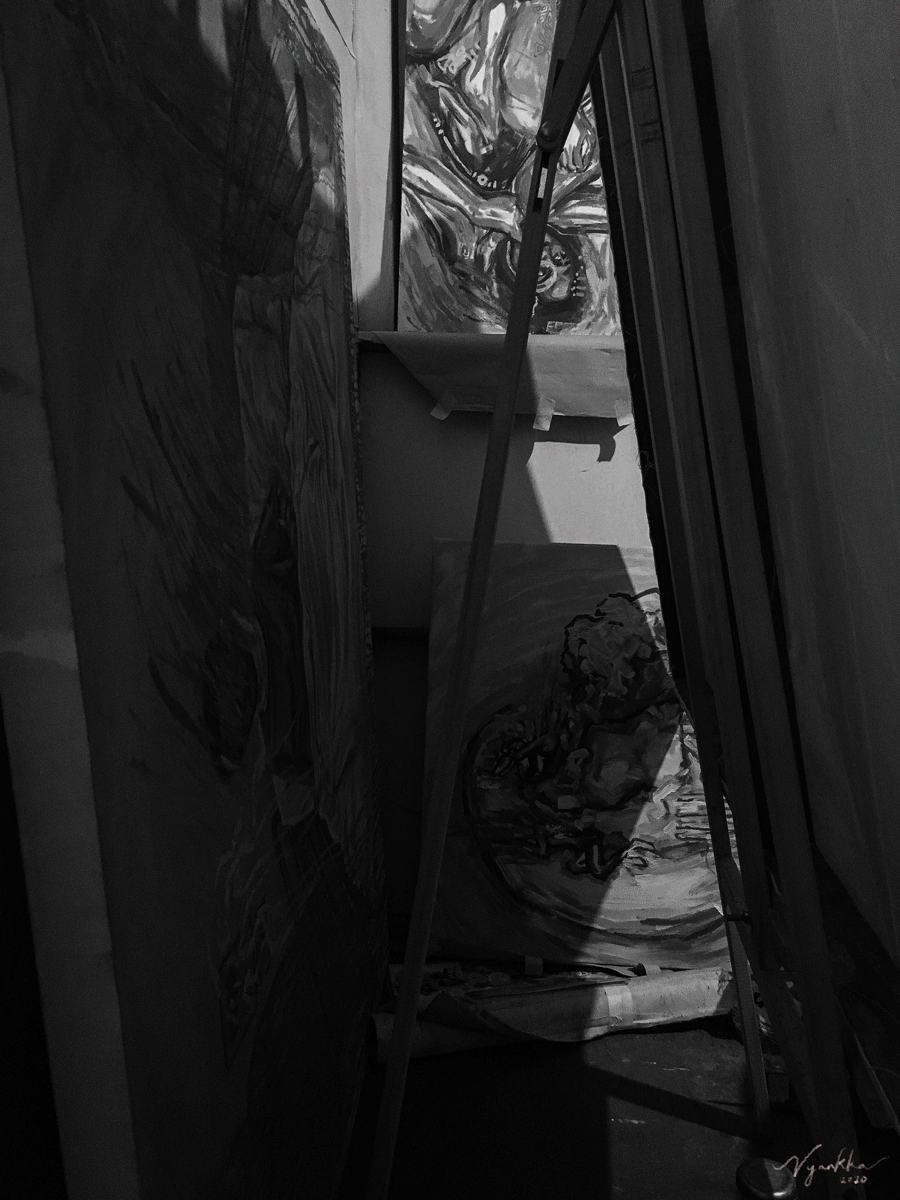 Perceived
Digital Art
2020
Ever since the lock down started, I've been stuck in front of the computer for longer hours. Since I can't take a few steps out of the house, my eyes have been seeing the same shit inside - that's until I glanced to my left and finally saw this.
I've always appreciated what's in front, but I've never thought I'd see what's behind my easel.
What's behind is everything that you never wanted to see - paintings being piled up almost as they're disregarded, dust, rolls of canvas on the floor, a palette with dried up paint that I'm too lazy to clean, some random clumps of hair that I don't even know where those shit came from, just all the ugly things. It's up to you on how you would translate those.
Seeing what's in the shadows made me realize about the importance of seeing things in a different perspective. All these things we never even realized they were there the whole time, waiting to be noticed.
As what Dan Brown said, "Sometimes a change of perspective is all it takes to see the light."
And I have seen my own light.
---

This is a part of an online exhibit that will be done tomorrow. It was explained in my previous post.