I've always wanted to do digital, I've attempted to try it a lot of times and bought myself a pen tab. I blogged about it years ago in MY DRAWING TABLET EXPERIENCE, I tried using the software paint tool sai back then since it's commonly used by digital artist. My friend taught me how to do it, which i learned the basics. Still, i find it difficult that time. It's like my brain refuses to understand it.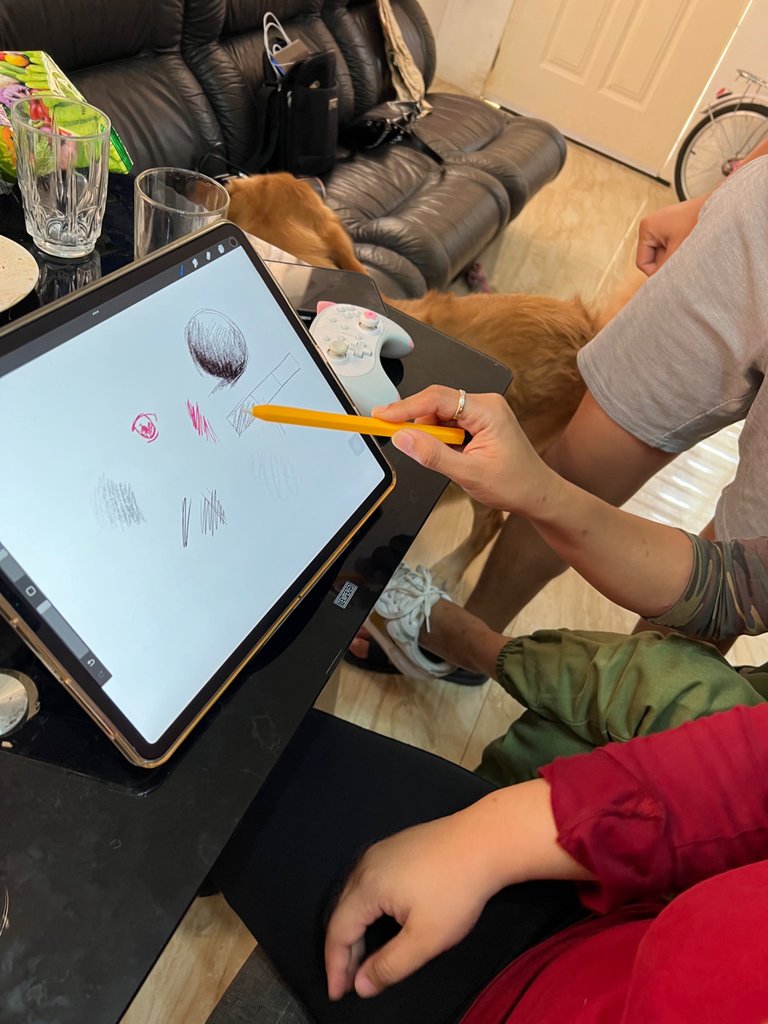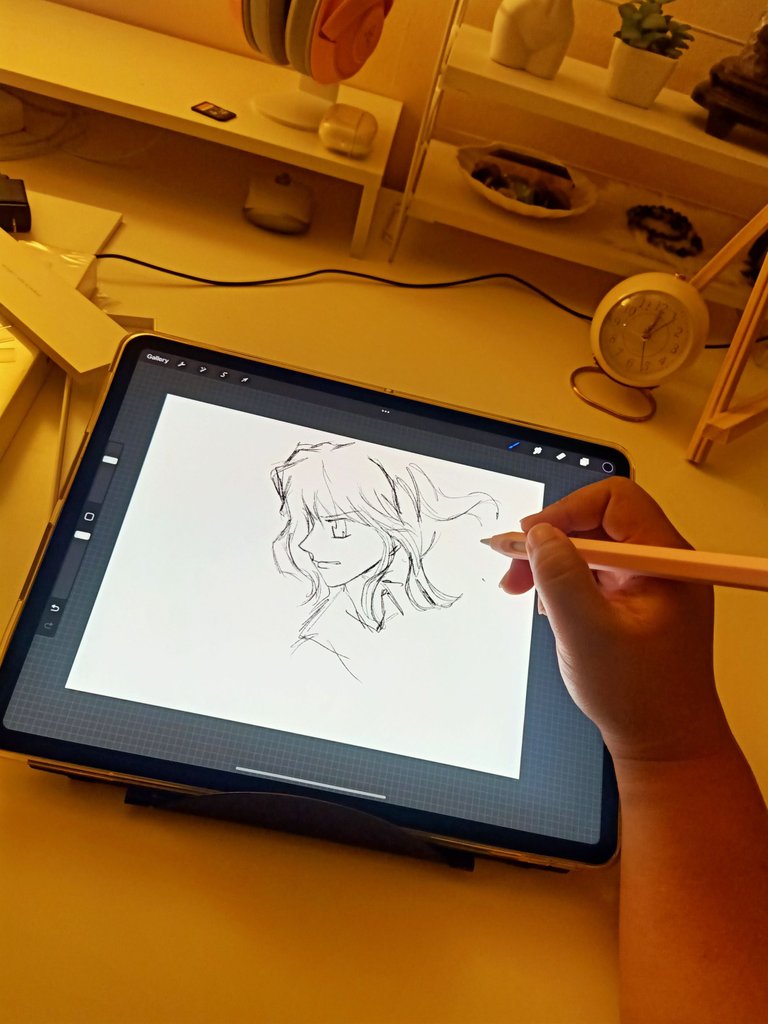 I tried my friends iPad and I realize it's very convenient to draw in the screen.
I, then found out she uses procreate for her digital works. when i tried the app, it was so simple and easy to understand. Not complicated for me.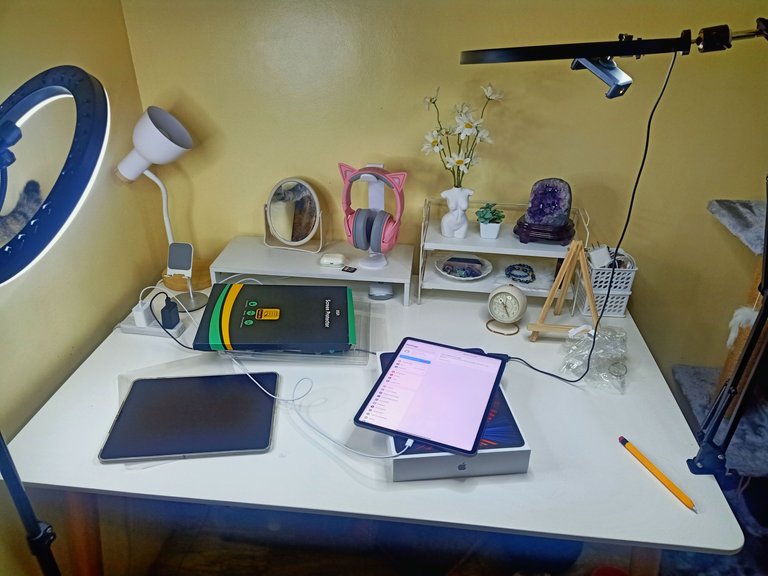 did some lighting cause i planned to do a review on it but changed my mind hahaha
I've been eyeing the samsung tablet s7+ before and i planned to buy it. My friends suggested to buy the iPad instead, since the price is just close to Samsungs tablet and that procreate can only be bought and used by an apple user. so that convinced me to buy the 12.9 inch iPad pro that costs 70,990 PHP (1,281 USD).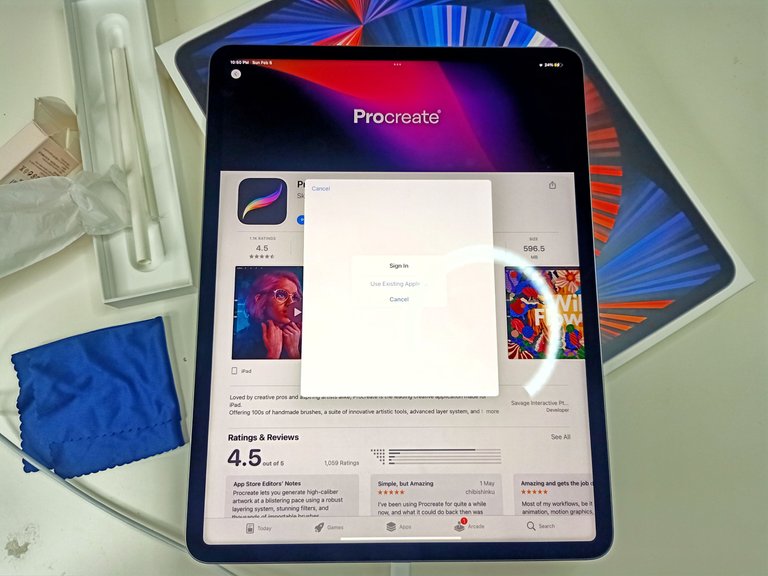 I thought the apple pencil comes with it, found out it needs to be bought separately 😅 it costs 7,990 pesos (143 USD).
I bought the procreate app for 499 pesos (8.96 USD). This was my first time buying an app ever. I am satisfied with it.
DIGITAL ART TIME
Everytime i blog about my paintings here, some people comment that i should give NFT a try and some of my friends suggest to convert my artworks into digital, so now I'm doing it.
My best friend who's a digital artist taught me how procreate works and what brushes to use for the skin toning. I explored the app and searched for tutorials in youtube as well.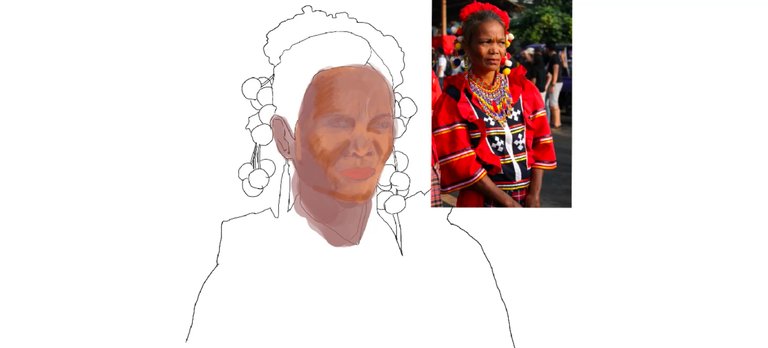 bear with me since this was my first try
First process was sketching the reference and did a final line art on the first layer,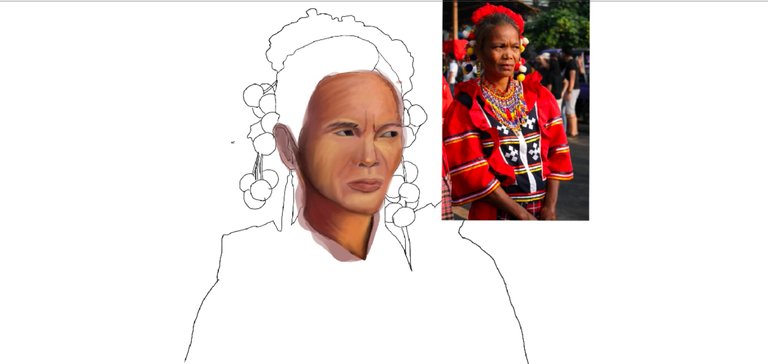 photo reference owned by me, when in doubt ask me for proof i have tons
I started coloring the skin tone first since my best friend did it when she showed me her process and i didn't wanna forget what she guided, so i applied it.
It really felt like i was just painting on a canvas, minus the texture.
i got satisfied with the skin so i moved to the head dress and made a random repitition on it, drawing curvy lines wherever my hand flows.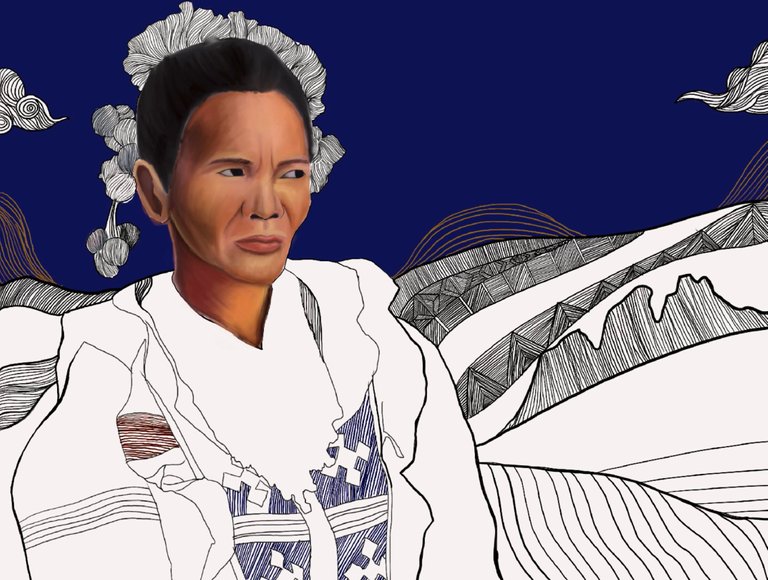 I love doodle as my art movement because it doesn't have restrictions, you get to do anything with your art spontaenously like whatever you want, no judgement at all.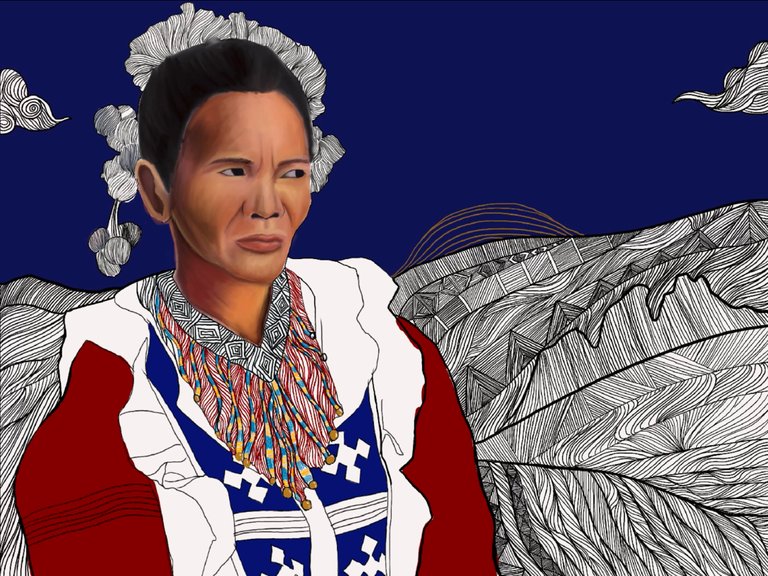 There was changes here and there and i didn't wanna complicate things so i just followed what i have in mind,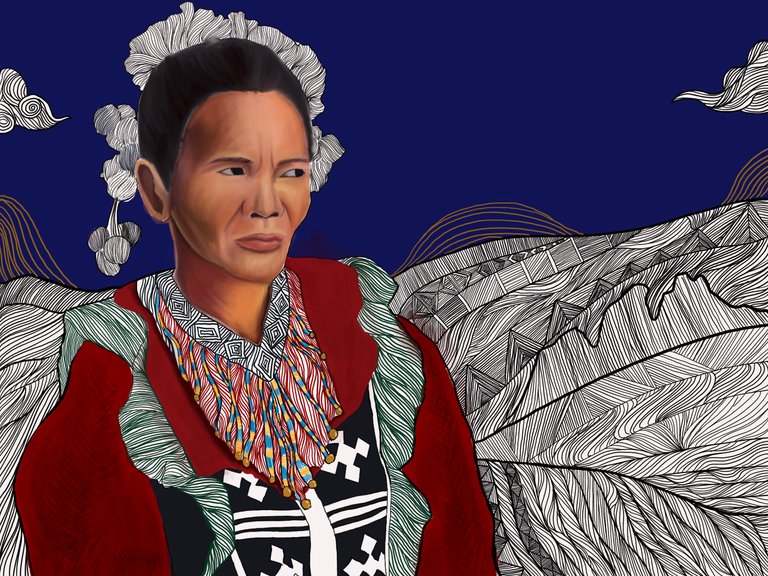 Changed the dress into black and did some little hatching on the red part.
I'm satisfied with how it looked like, but i feel like i can still do more with it. like putting more details similar to how i do complicated details on my traditional art, but i still have to think things through If i should convert it fully.
THANK YOU FOR READING !
HAVE A GOOD DAY !