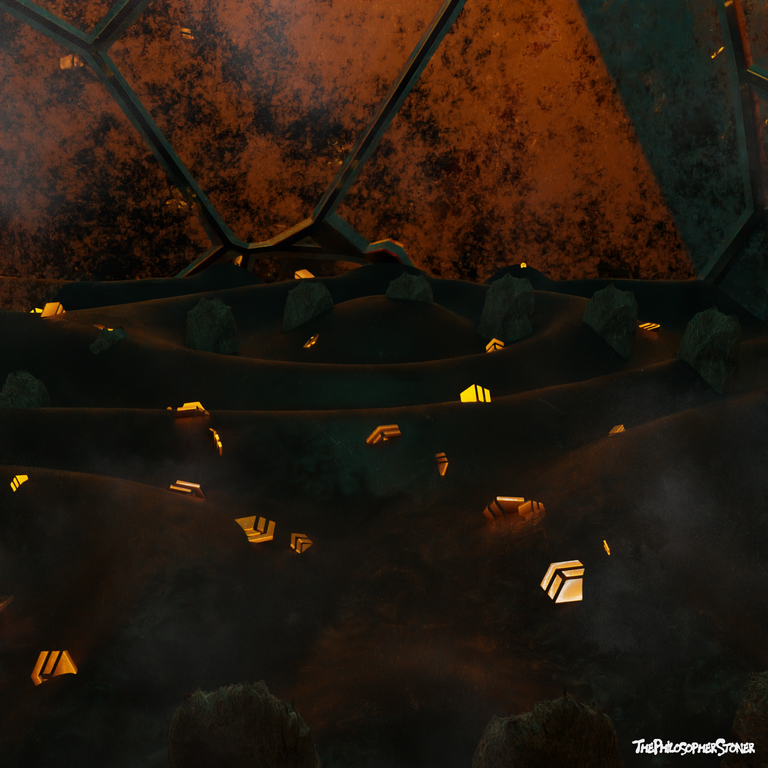 The only thing that will survive on Mars.
Art tokenized on NFT Showroom.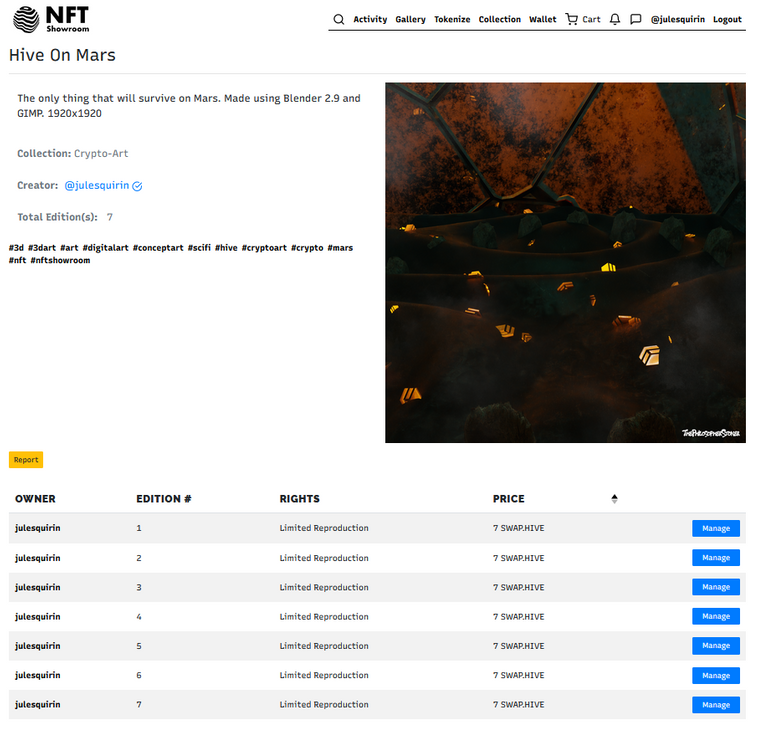 Process:
I did the thing where I take an old model and do some stuff to it until the thing is kinda looking like the kind of stuff I like to do. Then I added some thingies to the stuff I already played with, changed a few things, added some emission shaders to the main stuffs and a glassy thing to the stuff things.
Then I played with denoising the whole thing at low definition, to get an effect on the stuff that makes it look like a painty thing, which I enjoyed.
More stuff, more things, and done.