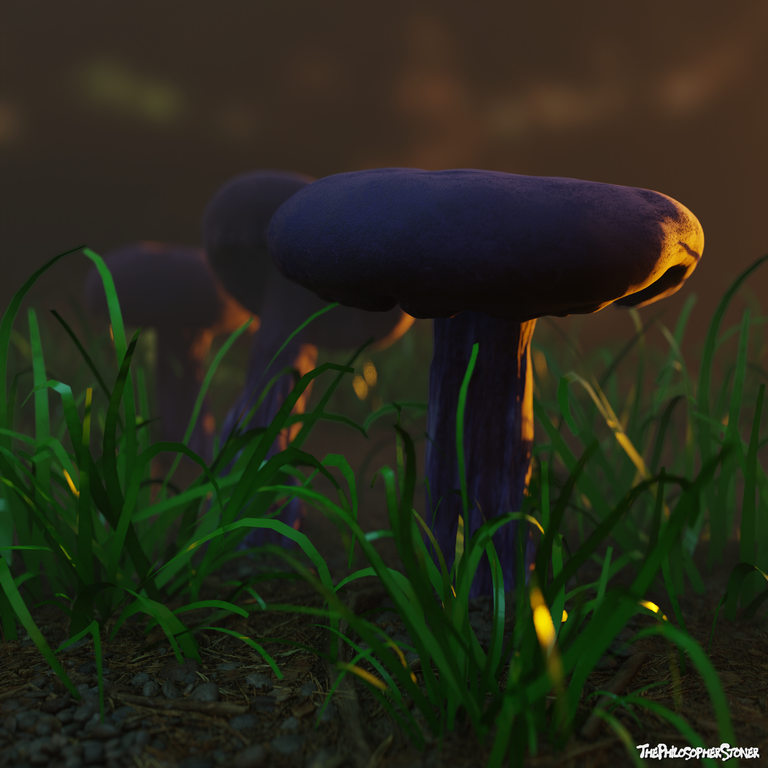 The Laccaria Amethystina, or the Amethyst Deceiver and the Purple Velvet. Its skin can sometimes really resemble velvet on the look and to the touch.
Collectible available on NFT Showroom as part of my Mushrooms collection.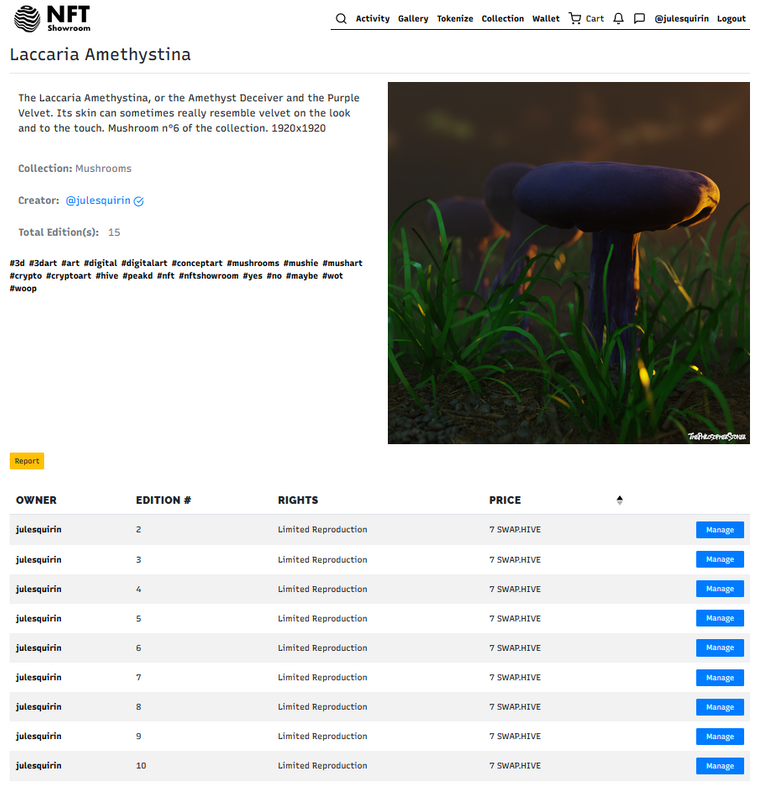 Process:
As always, I used a bunch of reference photos from the real deal. Modeling the mushroom is a matter of minutes, but texturing it is another story. Pretty much spent hours experimenting with displacement maps and bumps, had to manually had some sculpt... What a pain.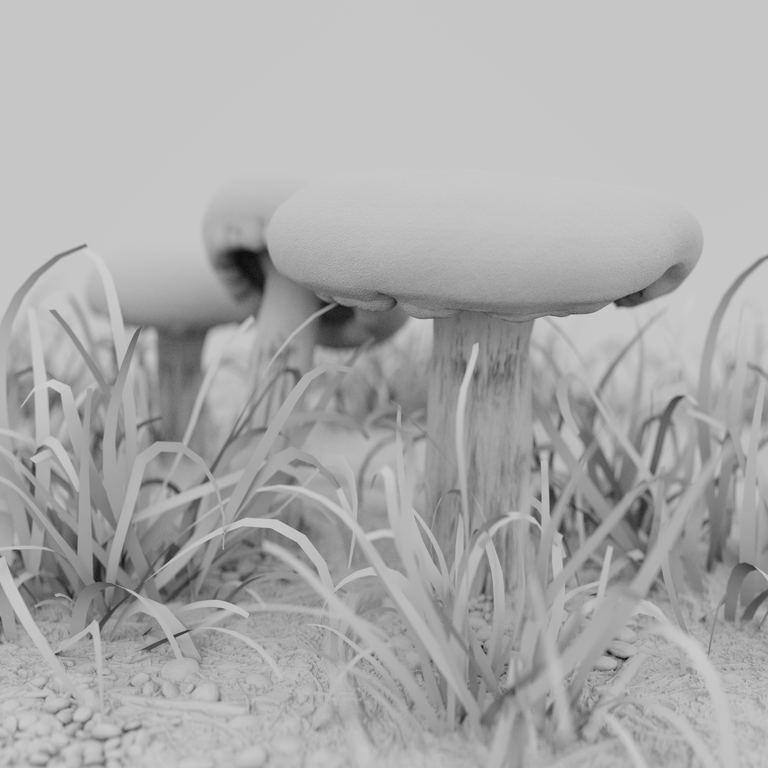 Then I threw in a bunch of grass and pebbles, displaced the floor, added some lights and volume, a background picture and yadeeboom done.

Thanks for supporting art on PeakD/Hive/NFT Showroom!