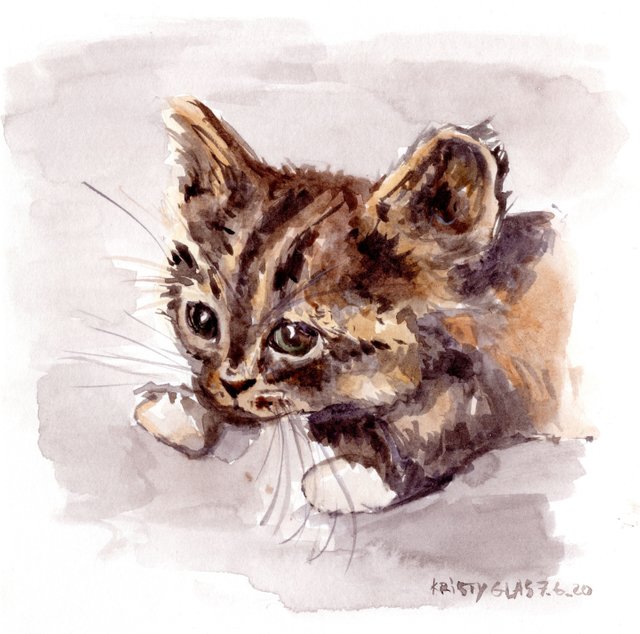 This painting is based on a photo reference I received.
This is Rhonda's 2nd kitten, (my extra reward to her for buying my other art). I have one more cat left to draw and I hope it will turn out as well as these did. Last few days I haven't drawn much, but it's nothing unusual. I take breaks, since forcing it doesn't help.
This is the previous one:
Watercolor Kitty- Full Art Process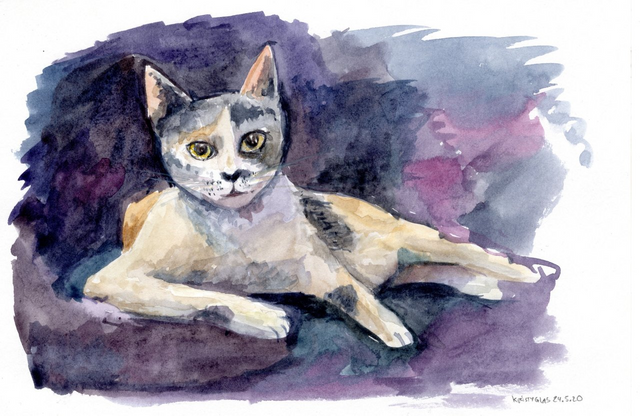 https://peakd.com/hive-156509/@kristyglas/watercolor-kitty-full-art-process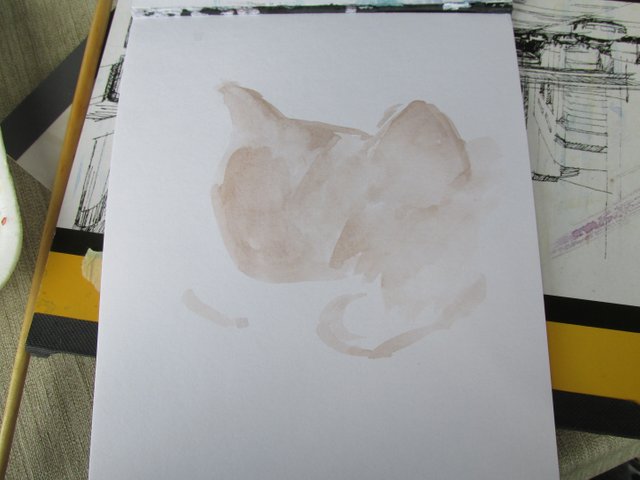 This was the first attempt, but I didn't like it, so I started again. The paper I'm using is relatively cheap, so I don't worry much about messing up.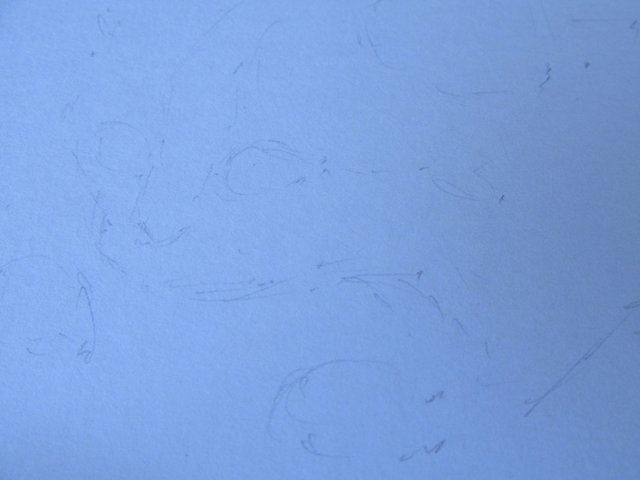 I started with a pencil sketch this time, since in the first one I tried approximating. I keep the lines as thin as possible so they don't show through the watercolors.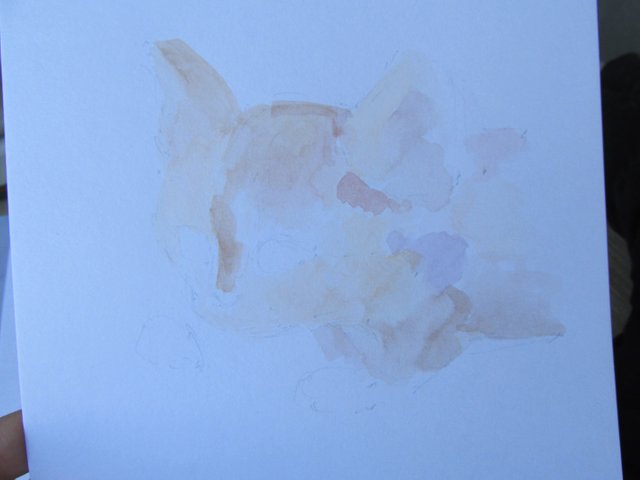 This time I tried using more hues and colors instead of one flat color. I added many layers until the final piece.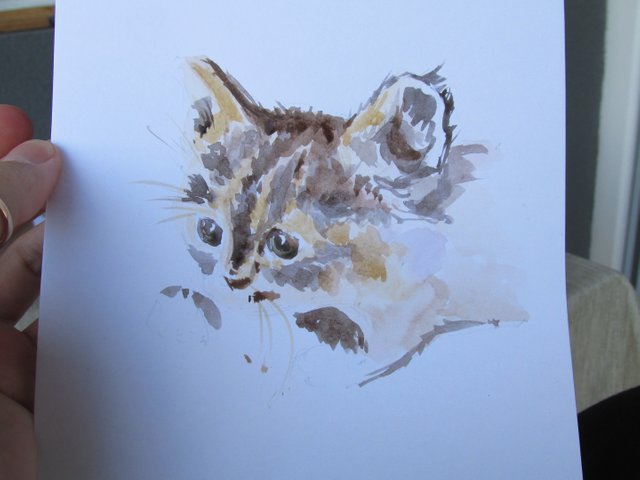 Here you can already see how it's turning out. It's easier to add dark areas than light, so I don't rush the drawing.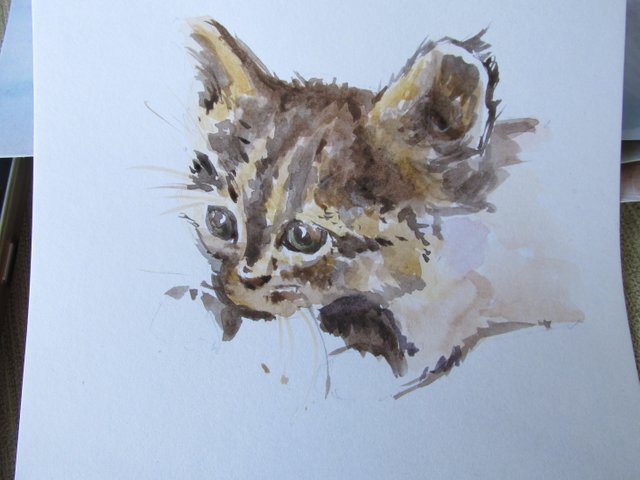 I wanted the kitten to look as fluffy as I could manage. The whiskers are originally white, but they wouldn't be then visible in the painting.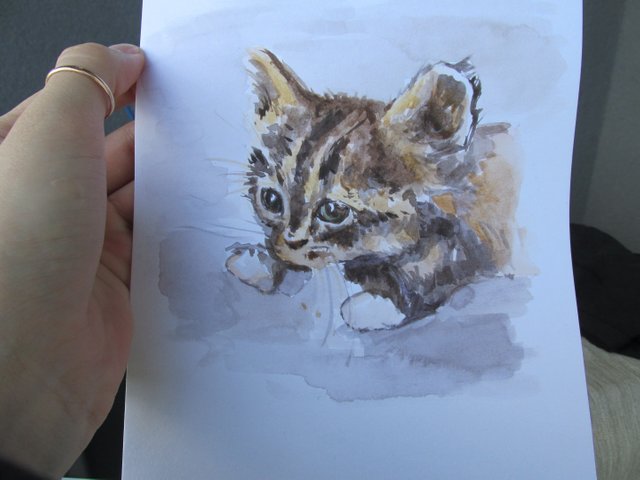 Finally I added a soft background glaze. Minimal color to not distract for the kitten, but still better than just empty paper. The colors look washed out in the photos because I took them outside during strong sun. I prefer drawing on the balcony if the weather is good and if it's relatively quiet/peaceful.
I'm currently working on a longer post for the Dragon Zodiac Pisces, and I hope to finish it tomorrow or the day after ^_^ (So please don't forget to follow, for more of my cute and sometimes creepy art!)
Thank you for reading! I wish I had a pet and I hope to get one someday. Feel free to share photos of yours in the comments <3