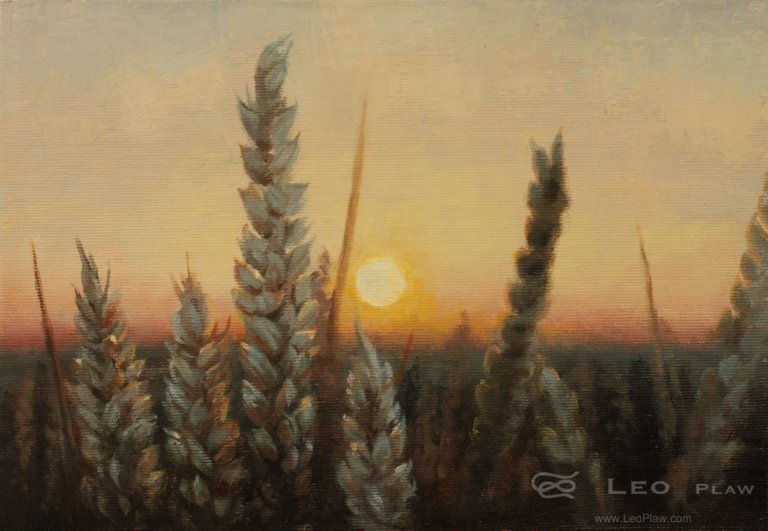 This little landscape is inspired by the many wheat and barley #fields I've seen over the Summer. The wheat is all harvested now. I miss the sea of that these crops made as the wind blew across them. I'll have to wait for next year to come with a new crops.
"Before the Harvest", 30 x 21 cm, oil on canvas #painting
I worked with a limited palette of Titanium White, Paynes Grey, Van Dyck Brown, Cadmium Red, Cadmium Yellow.
Contact me for inquiries about the original. Crypto accepted, including Hive of course.