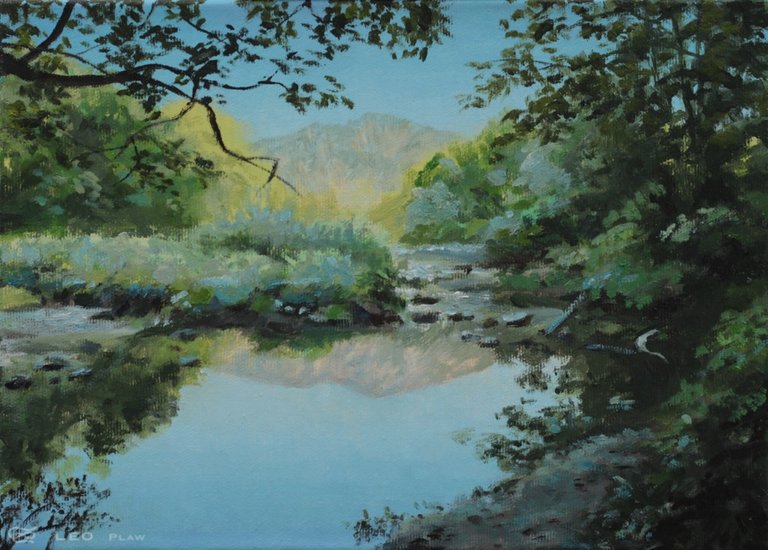 Continuing with the recent Summer theme, I've painted one of my favourite spots, the Schwarze River which flows through a deep gorge between two mountains in Lower Austria.
Even in the height of Summer the clear water of the Schwarze is numbingly cold. There are many shady spots to escape the Sun, but if sun is what you want then you have seek out gravel shoal somewhere to set up.
The location is popular, so the weekends can be rather crowded which spoils the idyll a little. During the week is a much better time.
"Schwarze", Leo Plaw, 30 x 21cm, oil on canvas board
The original is available.
Leave a comment below, upvote and share if you like it.
More of my artwork can be found on my website. LeoPlaw.com
And if it takes your fancy, subscribe to my newsletter.