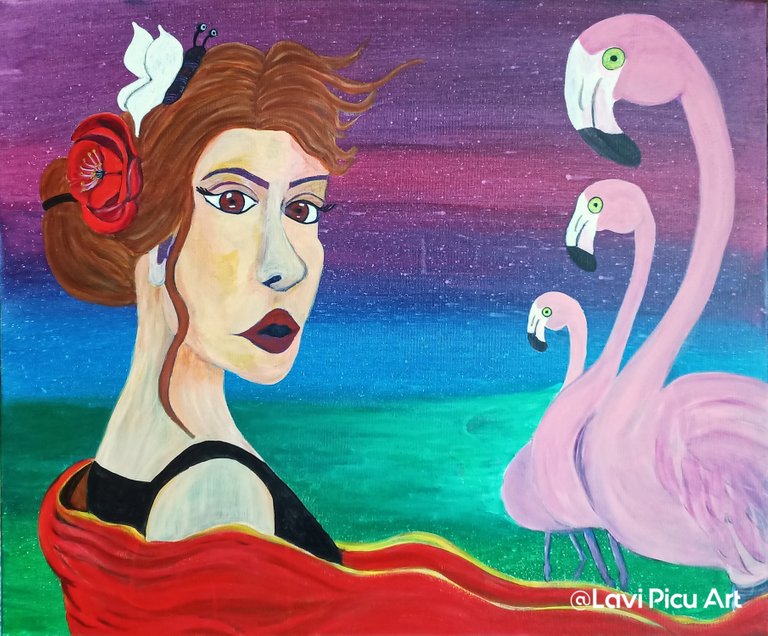 "Flamenco Love" is one of my recent artworks. It is inspired by a real story of two foreigners that stumbled upon each other and fell in love. Unfortunately their timing was not right and like most of the long distance relationships, their story did not have a happy ending.
Why did I chose Flamenco and not simply Love story for the title? Because nothing expresses better the depths of a woman`s passion than flamenco! It comprises a mix of love, anger, pain, joy, sorrow - an expression of the deepest feeling of living.
You might say, "Yes, but how about poetry?" Well, we all know that music had the ability to alter emotional perceptions and change our mood better and faster than poetry. Plus everyone listens to music, but not all read poetry!
Flamenco Love is a 20" x 24" acrylic on canvas. It is available to purchase, if you are interested. You can also finded listed on Gallea Online Art Gallery
Drop me a line in the comments section below if you like what you read!

Here are some other art related posts that you may enjoy reading:
HAVE WE MET?
THE GREAT RESET
JAZZ SERIES
DROWNING FROM WITHIN
ALL LIFE MATTERS
EQUILIBRIUM
SERENADE - MAKING OF
WHAT MAKES ONE AN ARTIST?
RAW MINDFULNESS
CORONA CHAOS
LOST BOY, MAKING OF
BENEFICIAL EFFECTS OF DOODLING
JAMAICAN MAZE
THE WORLD IS MINE - MAKING OF
DRAGON STEPS, MAKING OF
THE POND - MAKING OF
FLUID ART
BLAZE - MAKING OF
VANITAS SERIES
LET YOUR INNER CHILD IGNITE YOUR CREATIVITY
UNDER THE BLUE -MAKING OF
DRAGON - MAKING OF
ART THERAPY, WHAT THE HECK IS THAT?
FUN WITH ACRYLICS
MAGICAL UNICORN- MAKING OF
MUSHROOM TABLE- DIY
OTHER PAINTINGS
WHAT SPARKS YOUR CREATIVITY?

If You Are Interested In Purchasing Any Of My Works,
check out my GALLEA online art gallery page HERE
or visit my website: lavipicu.com.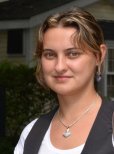 Lavi Picu is an interdisciplinary artist, currently residing in Montreal, Canada. She is an emerging visual artist who uses painting and poetry as alternative forms of self expression as well as pain management therapy for Lyme disease. She is also the author of four soulful collections of poetry.

@2021 Lavi Picu aka Lyme Poet. All rights reserved.