Hello world,
...today i am here with part 2 of my little "edga" project outside at my place.
I had a nice idea and i know it works but i failed this time. Anyways thats not a big deal because the next time i will try some different options and it will work then. Thats the process of learning ;)
The idea was to cover some parts of the "ed"
( https://peakd.com/hive-156509/@nowargraffitis/berlin-graffiti-how-to-paint-ed-by-edga-edgasworld-part1-tutorial <-- check the post here)
and mix the "ga" in it.
Its kind of hard to explain with words so i will show you the process in a picture story :)
ENJOY IT AND HAVE FUN!
---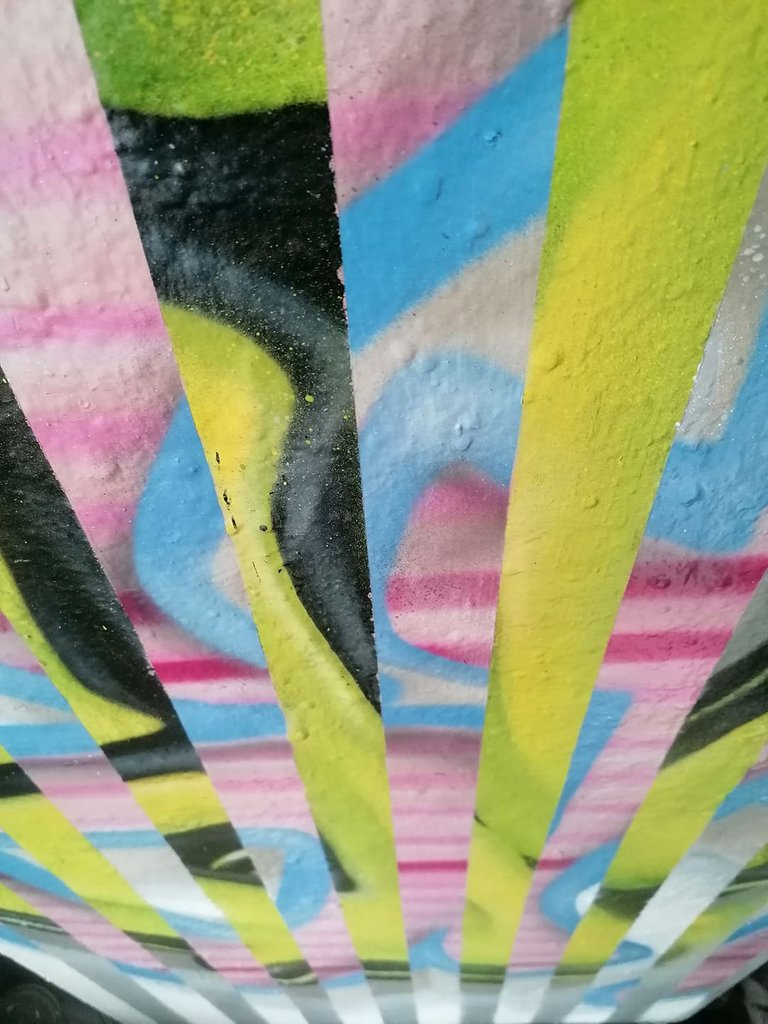 ---
"ed/ga"
Lets start at this point where we stopped last time.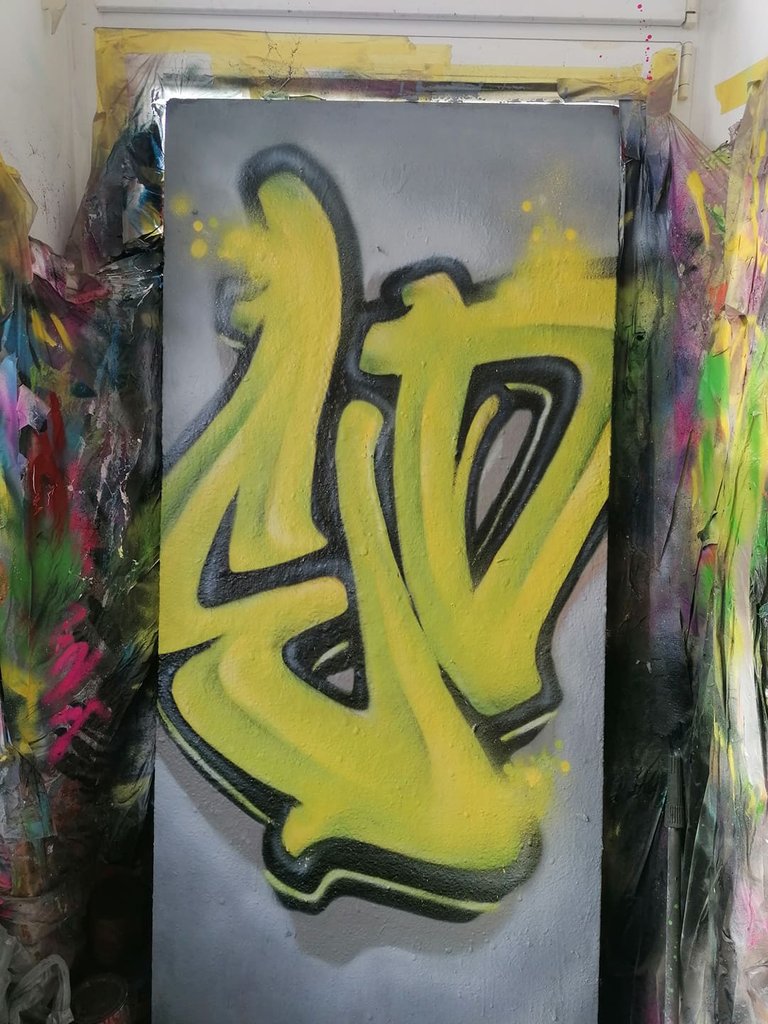 ---
I started to cover some parts with tape. I did parallel stripes.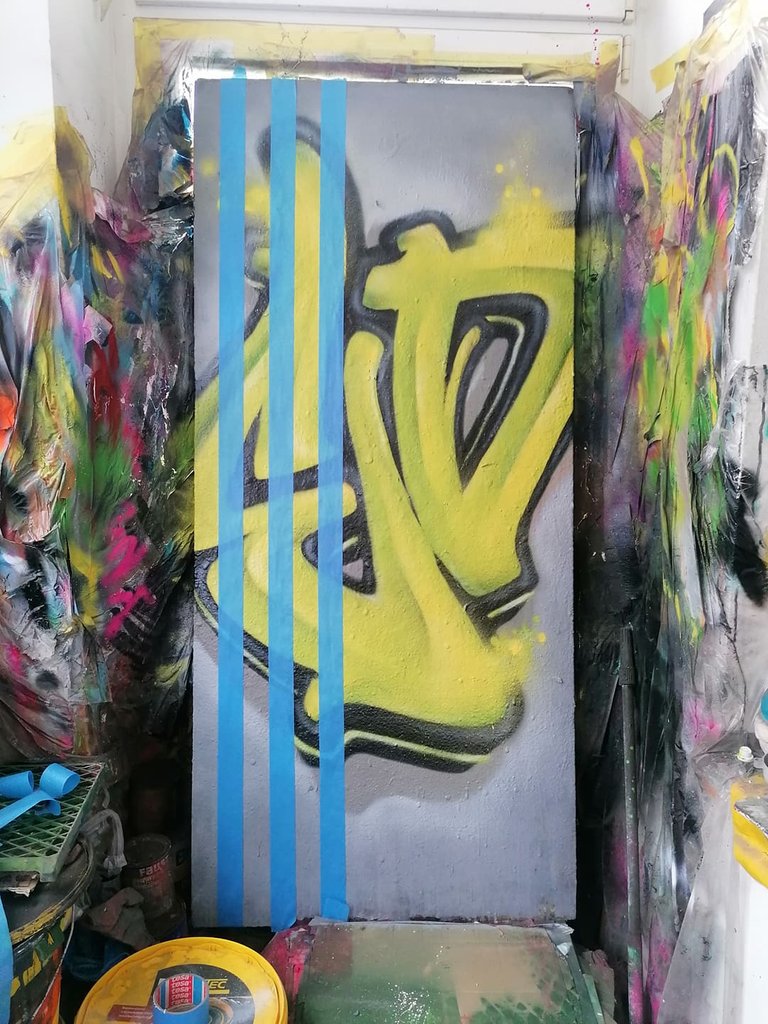 ---
Kind of hurts to use the expensive tape for experiments and try outs.
Continue!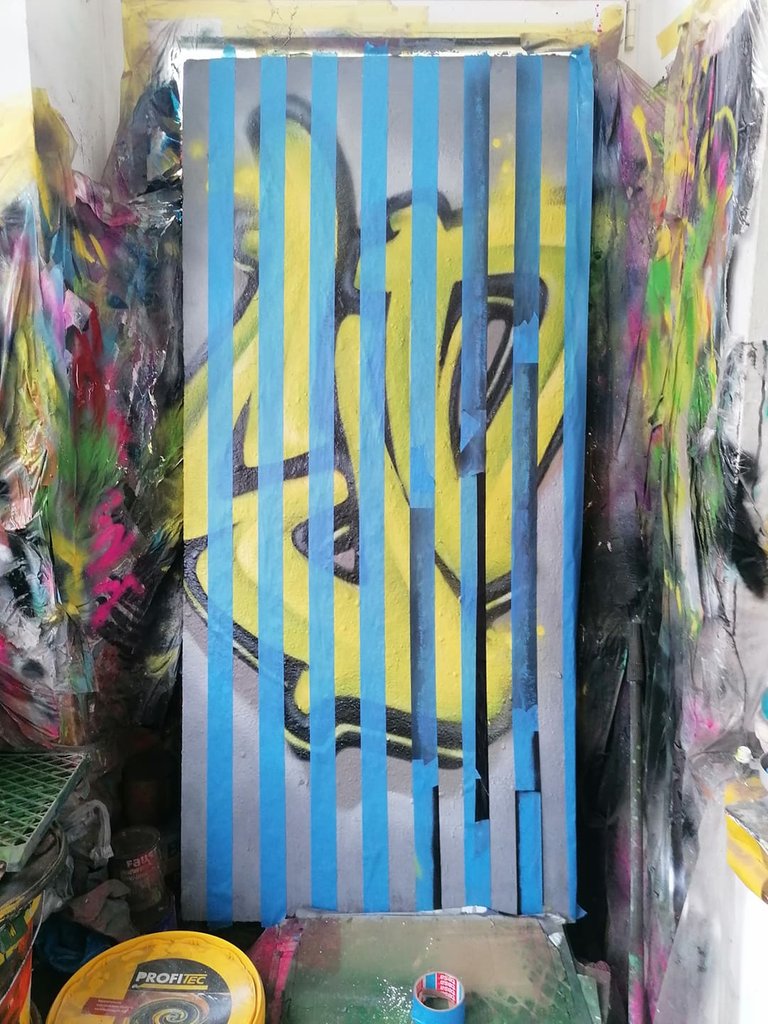 ---
I never tried this before and had no idea how it will look at the end :D
Lets start with the __first lines of the "ga".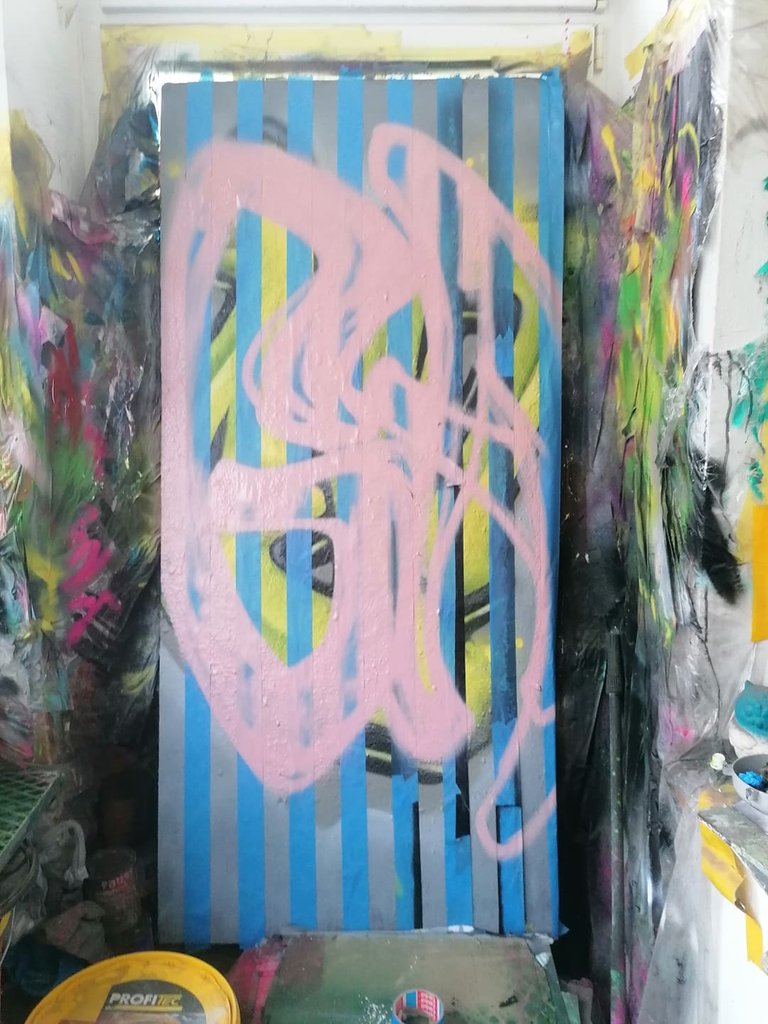 ---
Also did some stripes for the fill in.
---
Some outlines.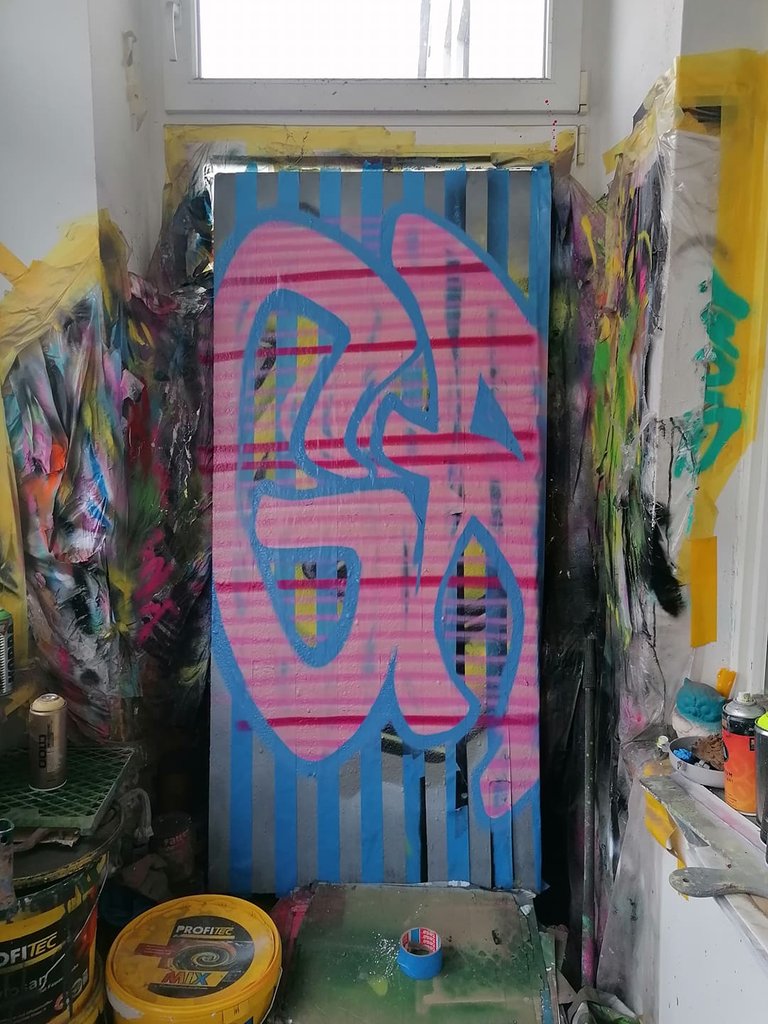 ---
It looks so dirty because i did not fill all the parts where the tape is.
3D Blocks and a background.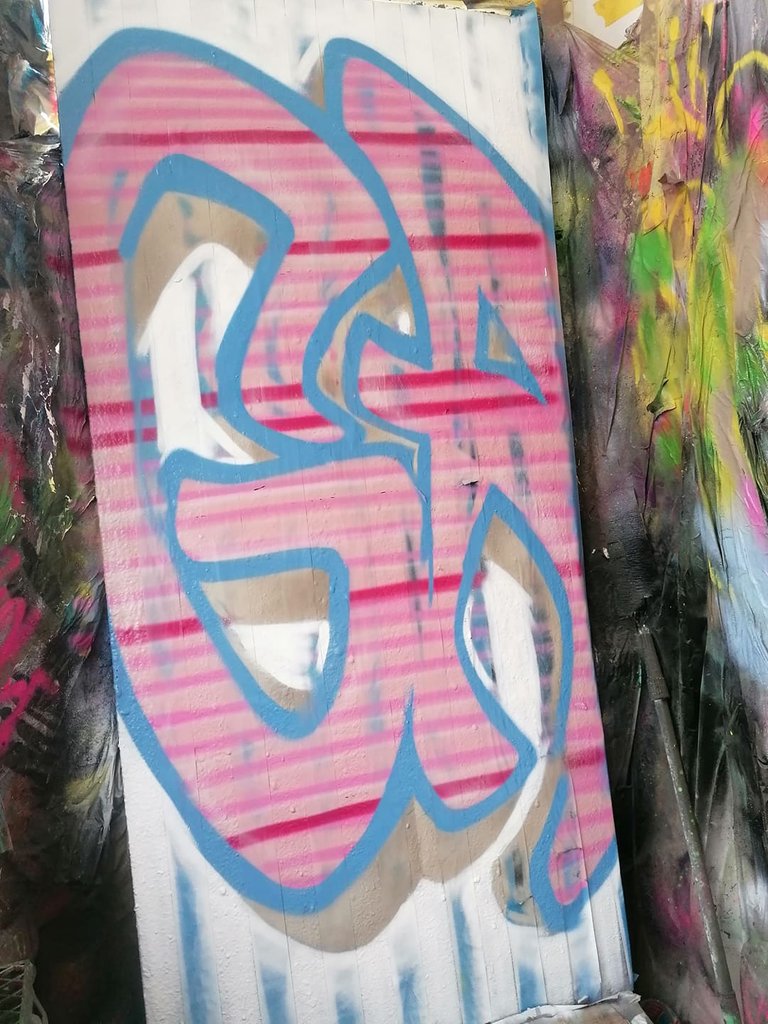 ---
The next step is to bring some highlights into the picture. Shadows, light effects, ...
---
Nice!
Now i was kind of nervous and excited how it will look when i remove the tape. I was worried it will be just a mess and you cant see any letter anymore.
All right, lets do this.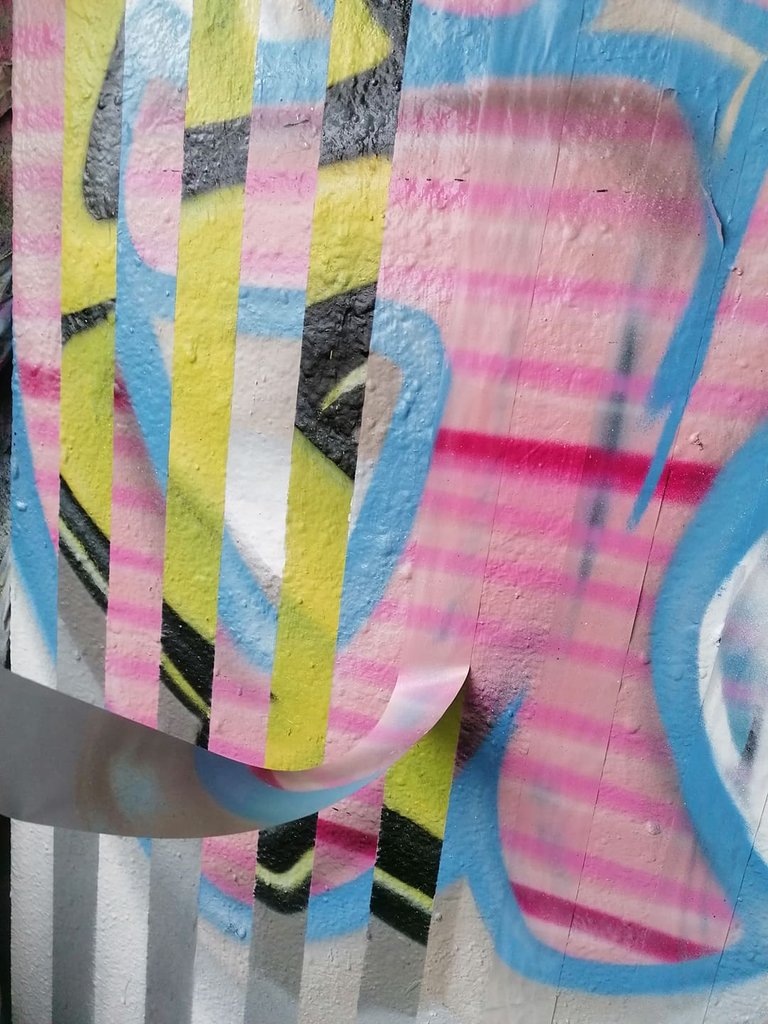 Already here i knew it will be a mess and nobody can see any letters anymore. Its because the tape i used was just to wide for the size of the wall and this experiment.
Next time i will use tape thats at least half as thick.
Let me show you some pictures of the result.
This is it!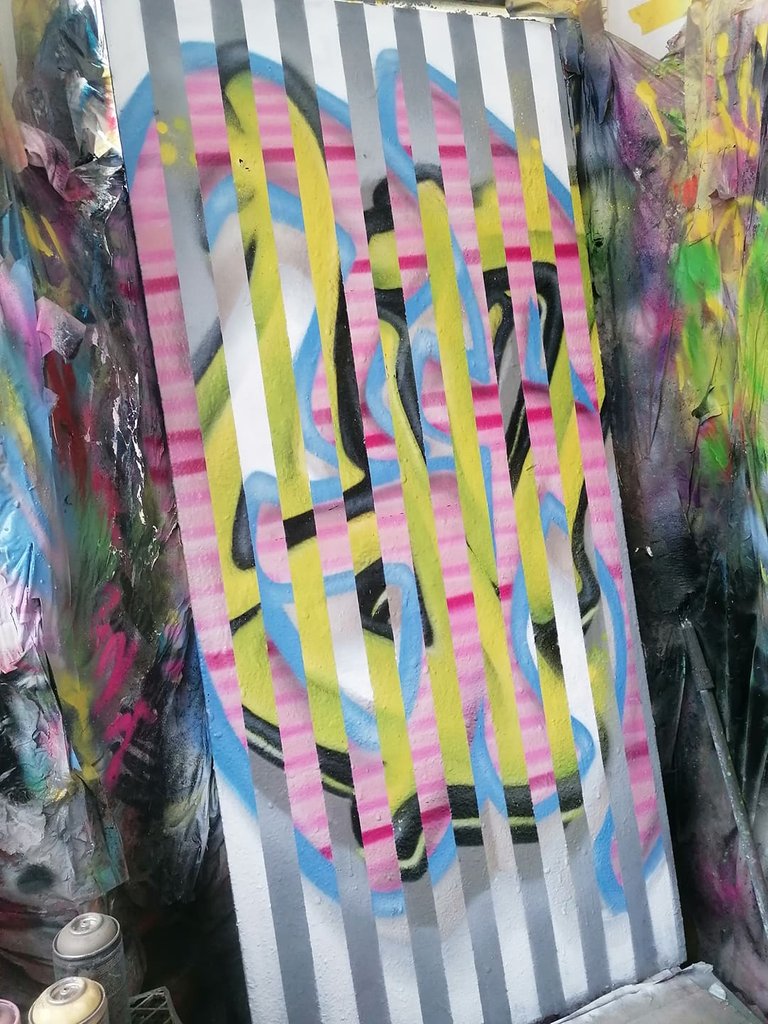 ---
I still like this idea and will try it again.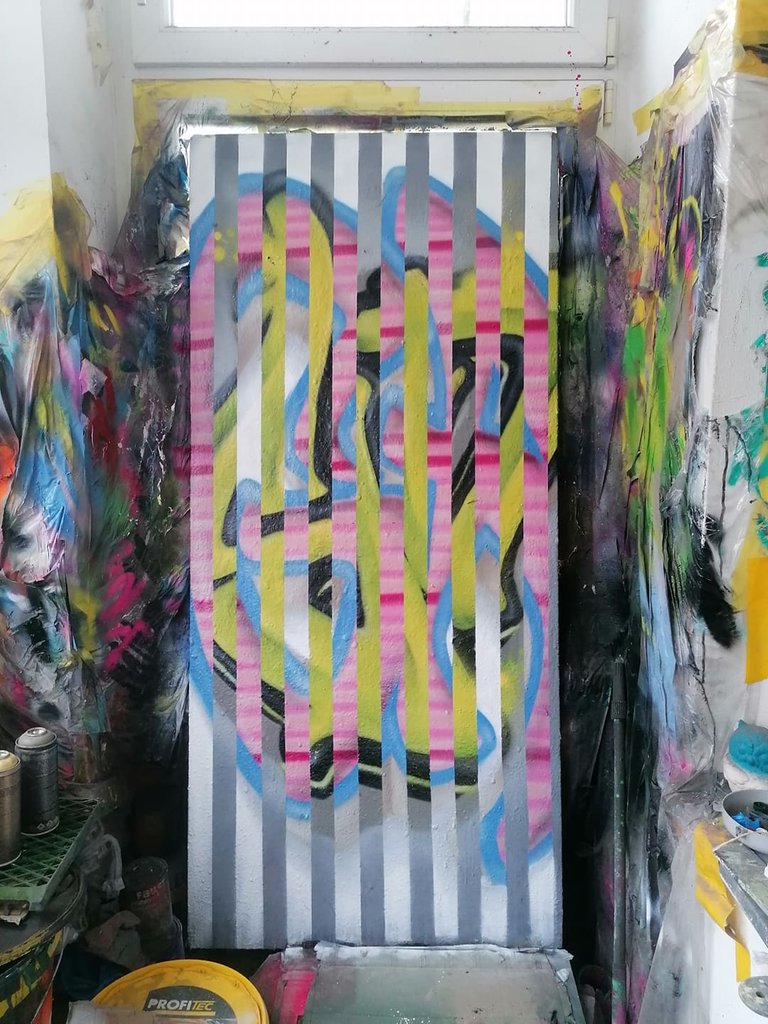 ---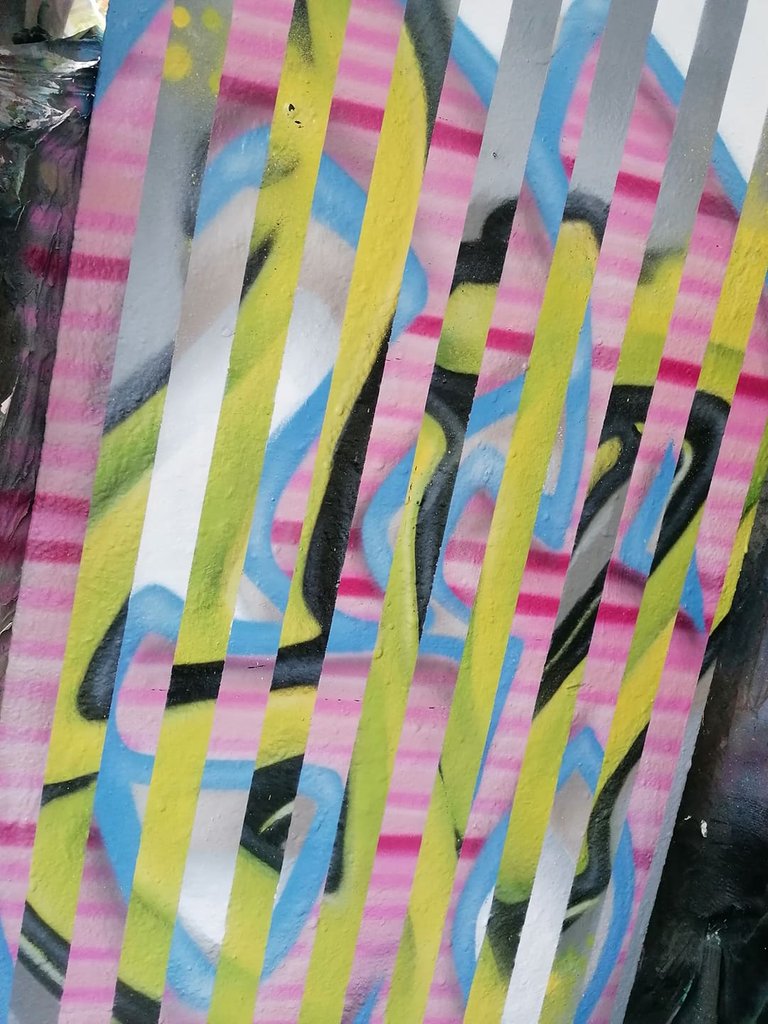 ---
Yeah thats it with my "How to "ed/ga" tutorial" fail :D
What do you think about it?
... i also have a bunch of new stuff in progress, finished some and have cool ideas for walls and artworks.
For example this brand new sketch i finished yesterday.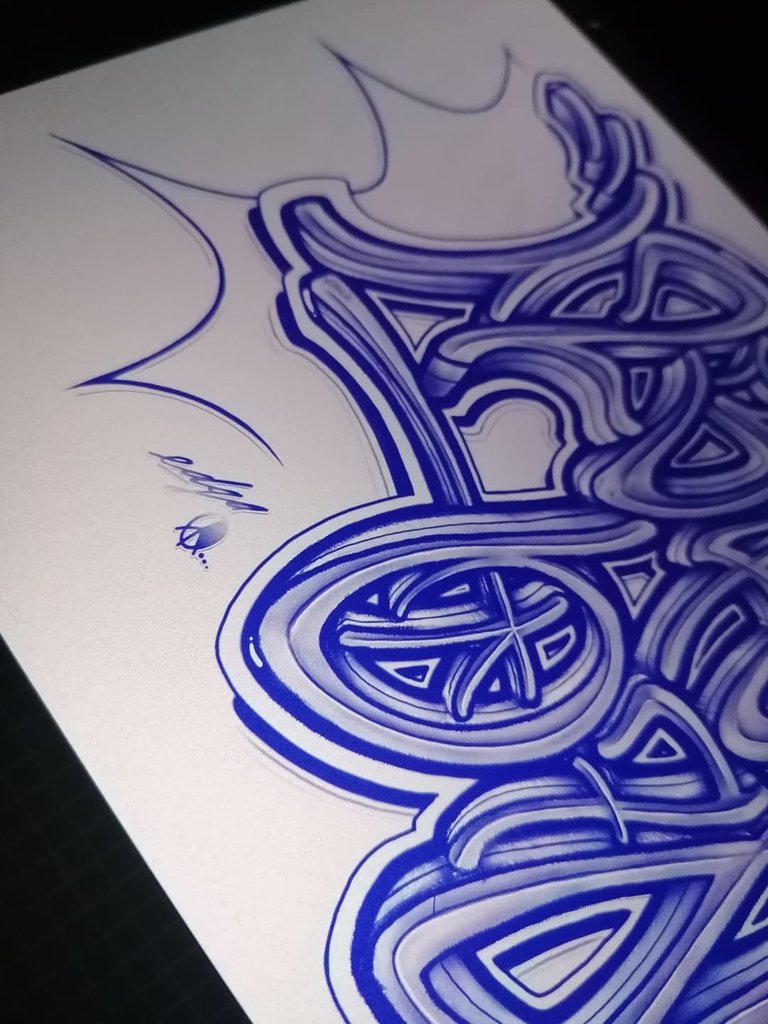 ---
...STAY TUNED!
My last picture is to share some positive vibes, good feelings and it is just nice to look at it :)
Take a second, look at it and think about nothing for a moment! ENJOY IT!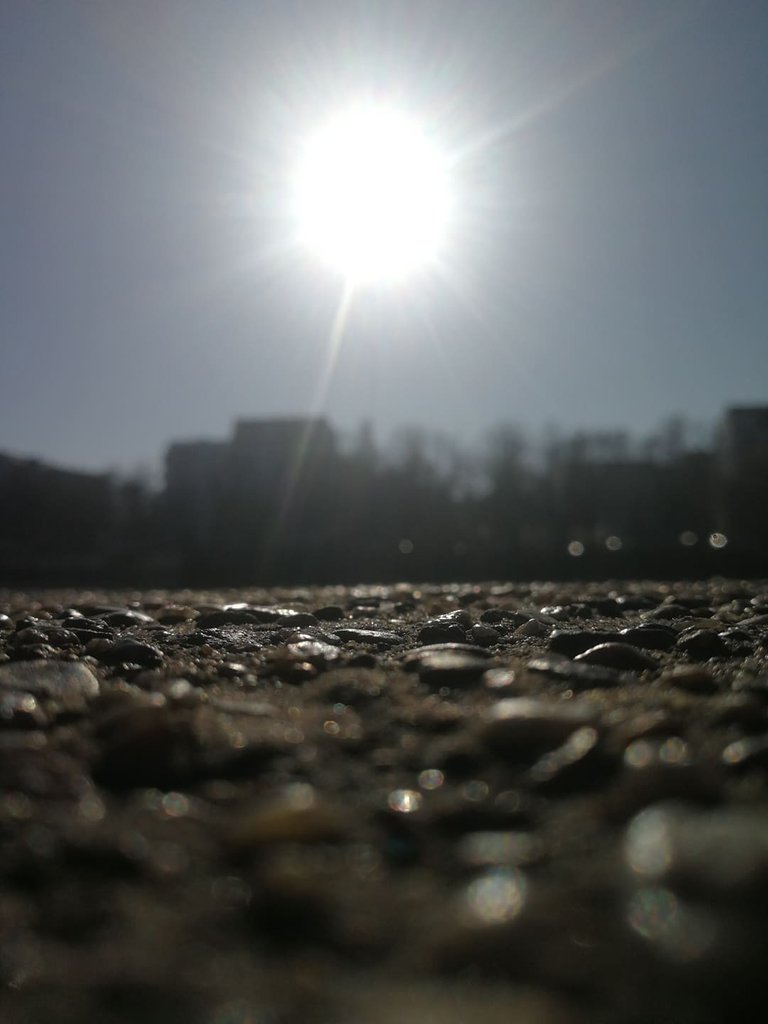 ---
It is so peaceful, isnt it? :)
---
HEY EVERYBODY, THANK YOU FOR STEPPING BY, FOR THE SUPPORT ALWAYS, YOU COMMENTS AND REHIVES! Thats just AMAZING!
---
SEE YOU SOON AGAIN! <3
---
---
check also:
Shop Vida
PEACE and love,
-edga NOWARGraffitis