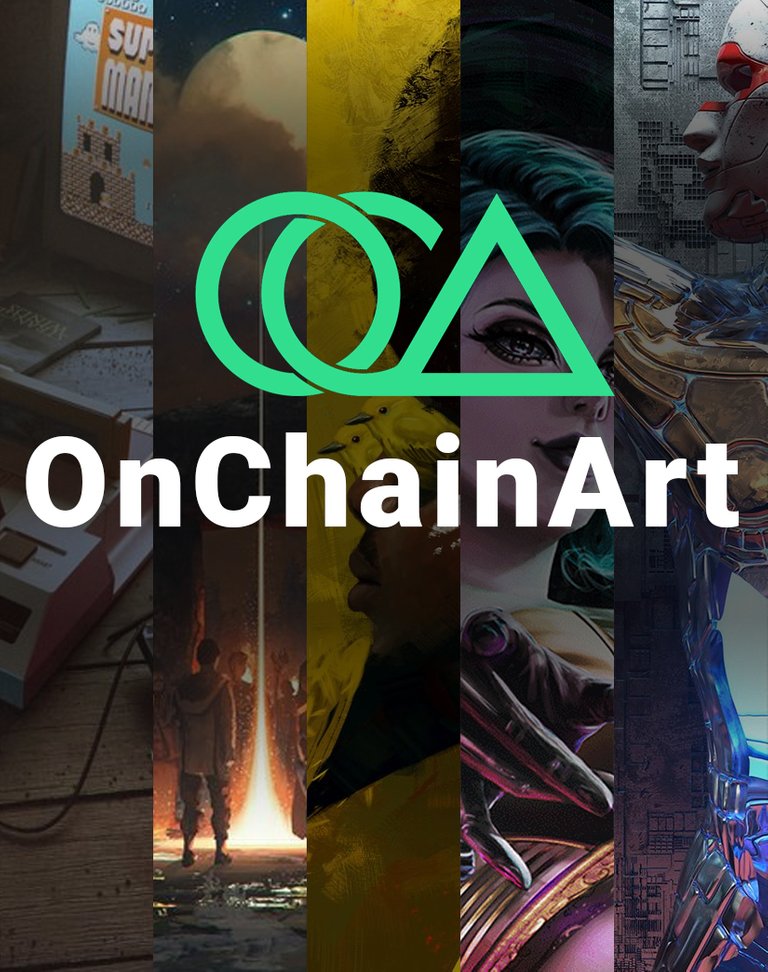 Welcome dear artists and art lovers.
"When it comes to express themselves artistically, each author has his particular style very defined to surprise us, we as viewers, we have the ability to capture the ideas and feelings that the author embodies in his drawings, in his art. a well achieved work requires a perfect balance between harmony, color, effort and dedication that is part of their creativity, they have the gift to describe and communicate to us what most inspires him" ....
Our selection of favorites of the day is curiously highlighted by character creations, the artists presented, through the various design programs and the use of different graphic tools such as digital tablets, capture their ideas, their creativity with a lot of technique and security.
They are happy to share their work, and we are happy to admire and value them. Without further ado, we invite you to enjoy the following authors and their designs.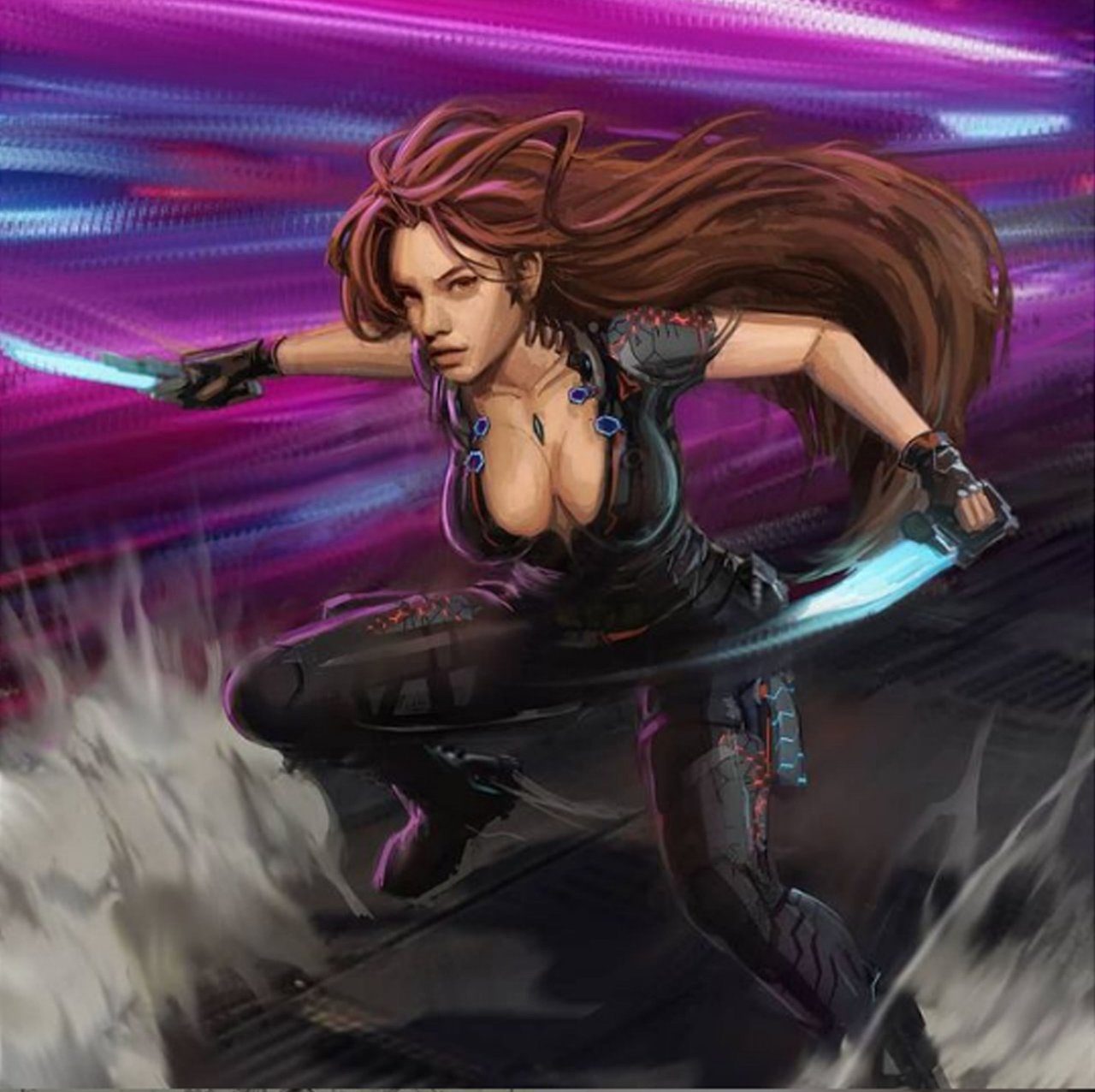 Chuan Shin (@shinoxl), Impressive visual artist who has participated in design works such as the game Street Fighter V.
Today he impresses us with another of his exclusive designs of female warriors. Her design titled "At war TCG artwork Soldier 2" a scene full of movement, fighting with powerful daggers forged from some material that emits fluorescent lights. The girl's mind-blowing and challenging look is dangerously attractive.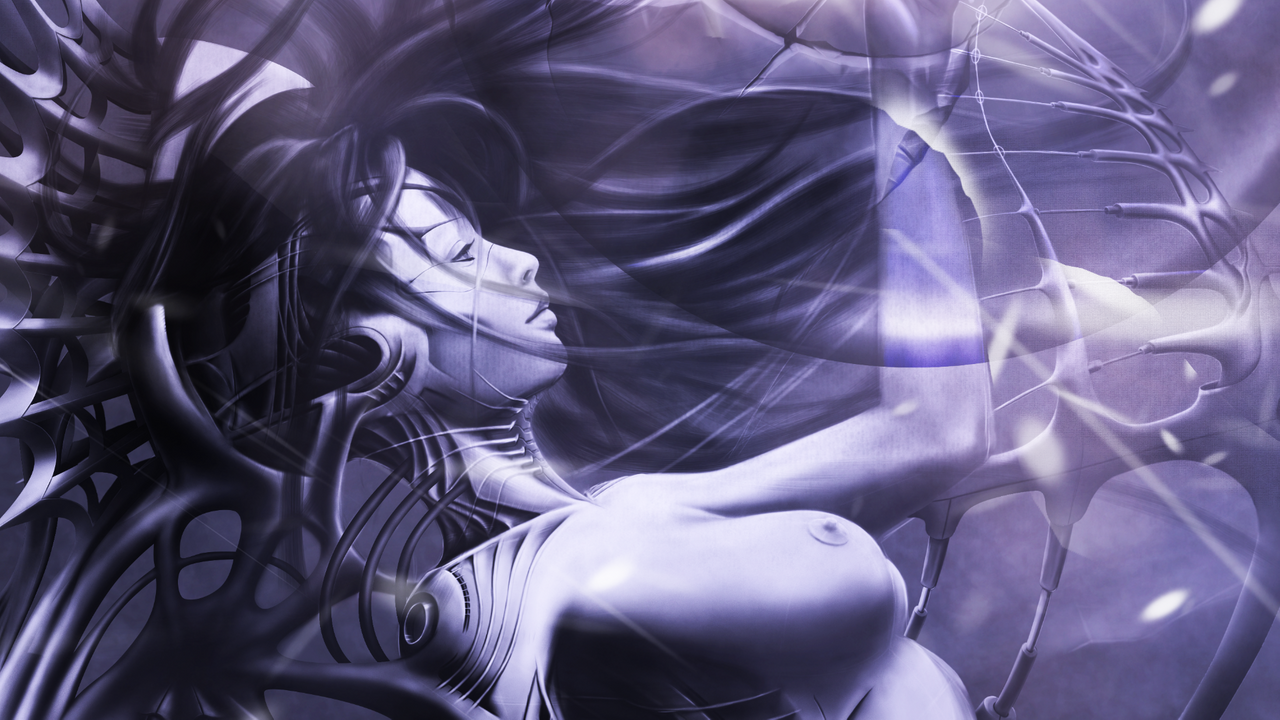 Nick Krastev (@svdsdragunov), An industrial designer, illustrator and concept artist, today brings us a fantastic design inspired by a mermaid, a digital artwork made with the Photoshop design program and the use of a Wacom Intuos graphic tablet.
The author tells us in his post that he originally wanted to draw a possessed armor or something very dark, but during the process he let creativity be his guide and ended up, after many weeks, much dedication and effort, creating this great piece which he has tokenized.
He tells us in detail that he used gray tones, giving way to amazing shapes that leave us impressed with the bony details.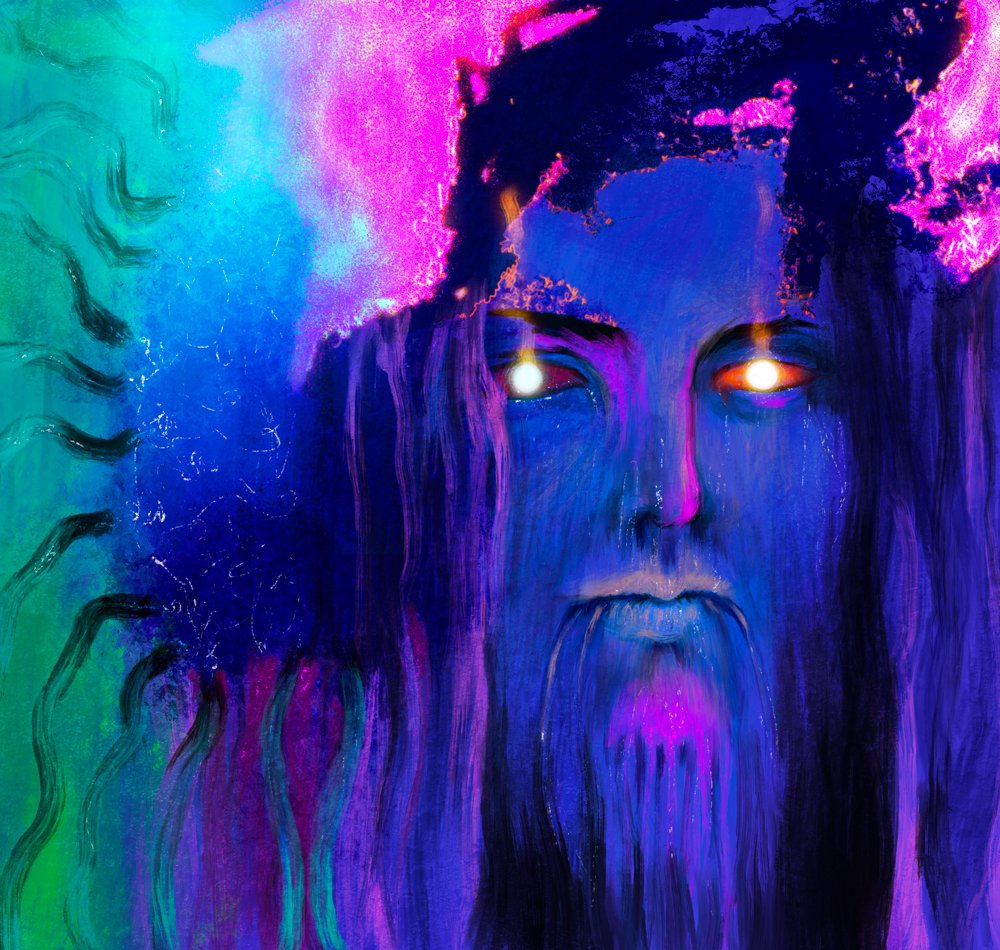 Barbara Bezina (@barbarabezina), delights us with blue tones and a very harmonious color palette, her design inspired by blue male beings, similar to herself but what would be in male version.
We can appreciate the magic that dwells around her work, the luminous eyes and the long beard, which invites us to reflect, nourish ourselves with wisdom and peace.
It is a fantastic work Barbara, We agree with your thought "Art is pure magic", it is able to make us fly in the imagination, both its creator and us as viewers. Good work.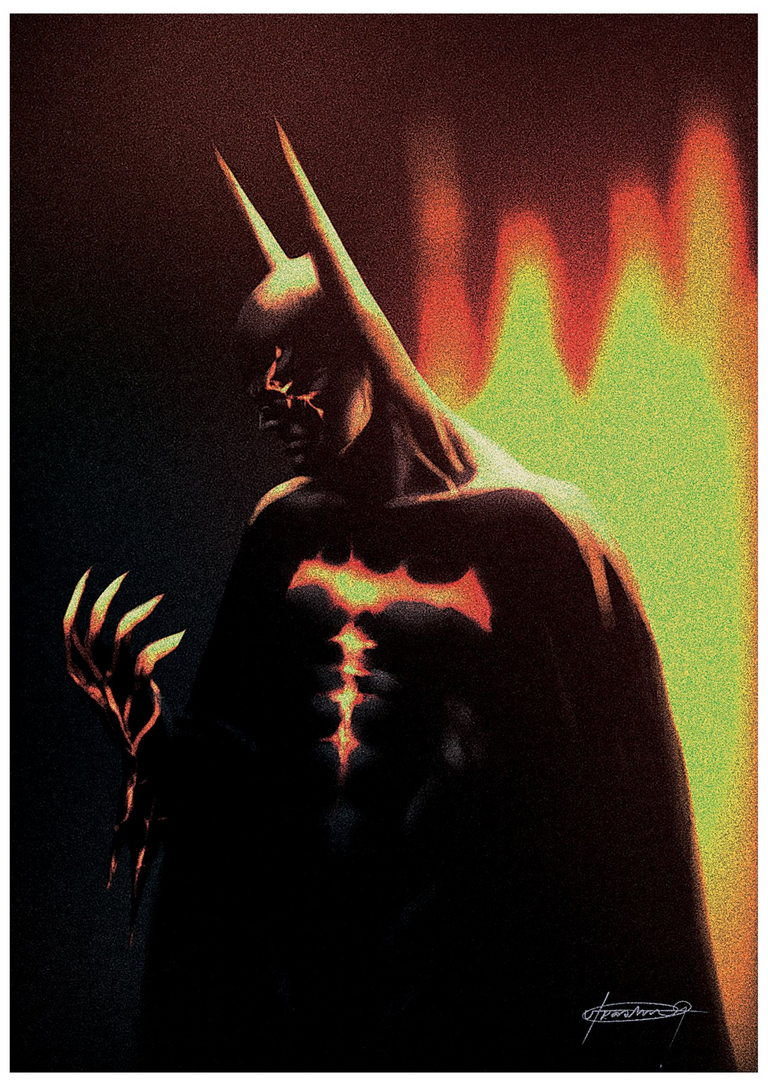 Zakhele Prince Dube (@deadsparrow), has stood out again with another great artwork.
Keeping the theme of his previous work "Gotham Phantom", he has drawn "VENGEANCE | LIKE A BAT OUT OF HELL (Gotham Phantom II)", the colors used in this night hero and the textured details, makes it even more outstanding.
To achieve this great design the author used the following programs and design tools: Ibis PainterX Android, Infinite Painter Android and Clip Studio Paint, in addition to completing the realization of perfect strokes with the Samsung Tab SM-T805 graphic tablet.
As a curious fact, the author always keeps us up to date, he is waiting for his new acquisition, his new work tool, he is eagerly awaiting the arrival of his package and so are we, because if he always amazes us with these impressive works, his creations will have no limits.

With this great work of digital art, we finish our selection of favorites of the day, we have spent a fantastic exhibition in which today highlighted the creation of epic characters.
We invite you then to visit and support these great authors and their works presented, as well as stay tuned for our next publication.