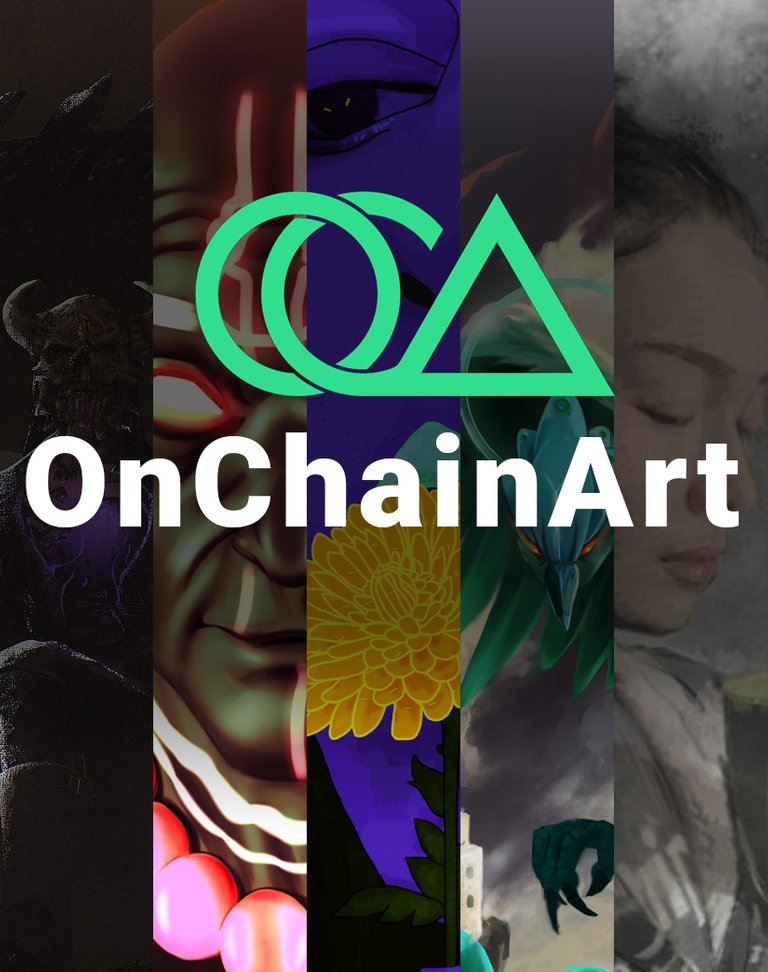 Welcome visitors...
Our space today is full of digital art and a lot of realism, we will also present another author whose work is done in graphite pencil and charcoal that will leave you impressed.
"Life is a blank canvas, and you have to throw all the paint on it".... Danny Kaye
Our artists every day surprise us by surpassing themselves, it makes us think that they have no limits in terms of imagination and increasingly polish their techniques and style, in any of the areas.
Each artist has his own way of telling his story, his thoughts, his passions and fears through his work, reproducing then, all the senses that they perceive in nature and in the whole. We are always impressed by how they manage to integrate everything in a harmonious and beautiful way...
Come with us to enjoy this great selection.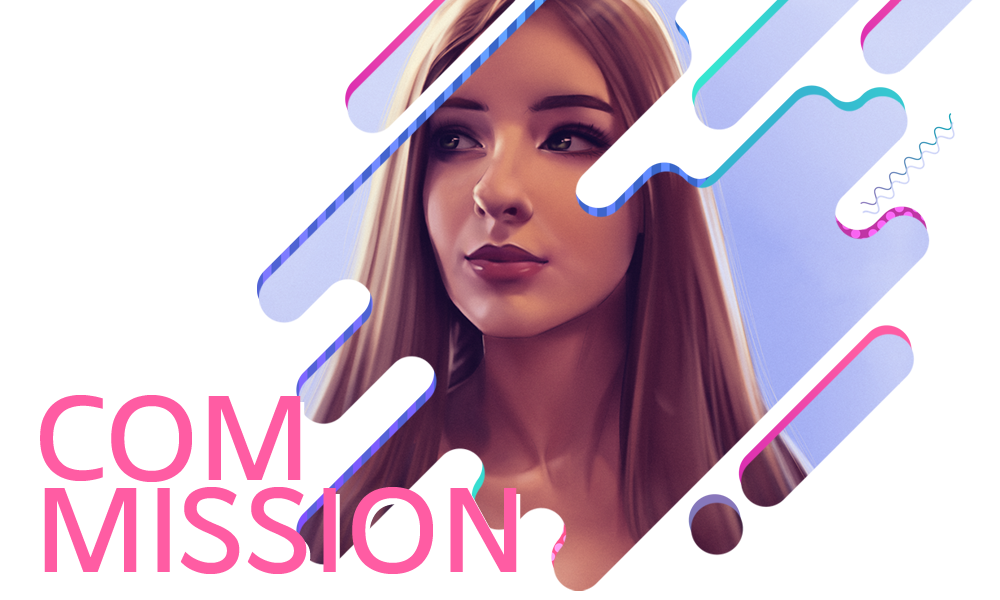 We start our selection of the day's favorites with Katalina Ooma (@katalinaooma), excellent Degree designer and illustrator, presents her artwork for a commission, her design is inspired by a very famous streamer called Grimoire.
Working with the design program Clip Studio Paint and using a palette of colors in very realistic tones, she puts the step by step of a magnificent process which she explains in detail, the rendering for her was not a problem when polishing the details that make the design a work of art.
We are sure that Grimoire has been fascinated as much or as much as we are. Great job Katalina.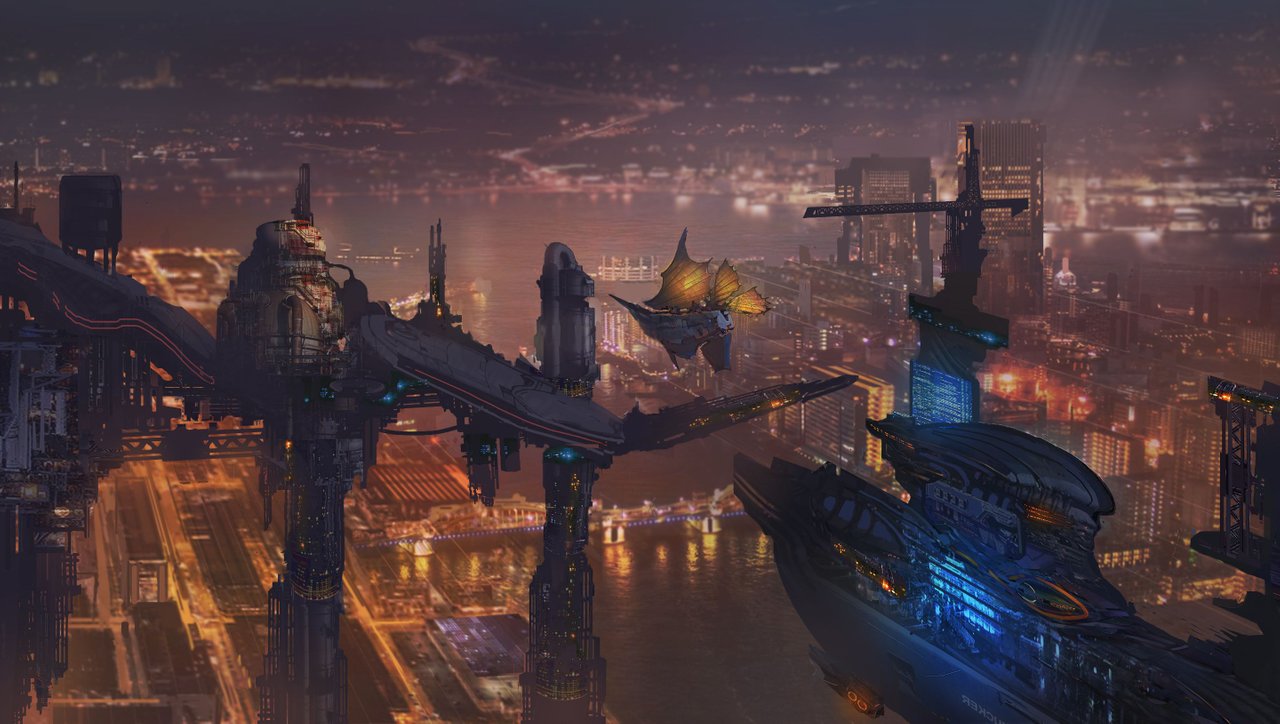 Next we present another favorite of the day, who is none other than Chuan Shin (@shinoxl), who once again amazes us with his futuristic landscapes, a tokenized piece full of fantasy and fiction. So many of us imagine what the world would be like in a few more years.
Even being a fictional scenery, the realistic details of the ship and the buildings, as well as the water and the details of lights leave us amazed, the author left nothing to the imagination, his painting tells the story by itself.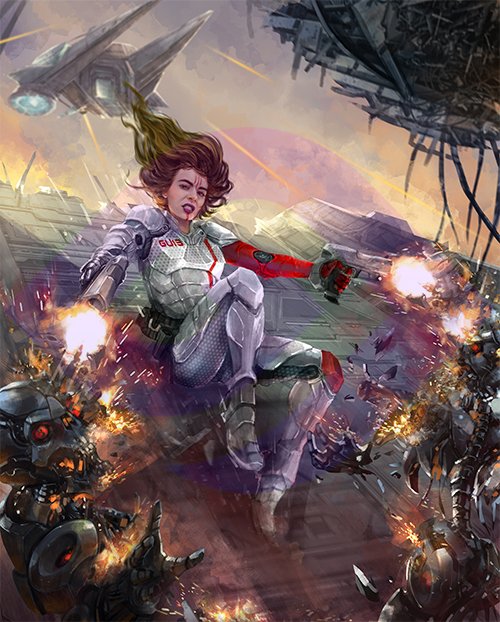 In the next post we see the scene of a galactic battle, the future always inspires and intrigues us certainly.
This is the digital artwork of the author Gubba (@gubbatv), presenting us her space guardian angel, after post-apocalyptic events fighting against machines in a battle for the future of humanity. Every detail is simply amazing, note the ring of light and movement. Cool, isn't it?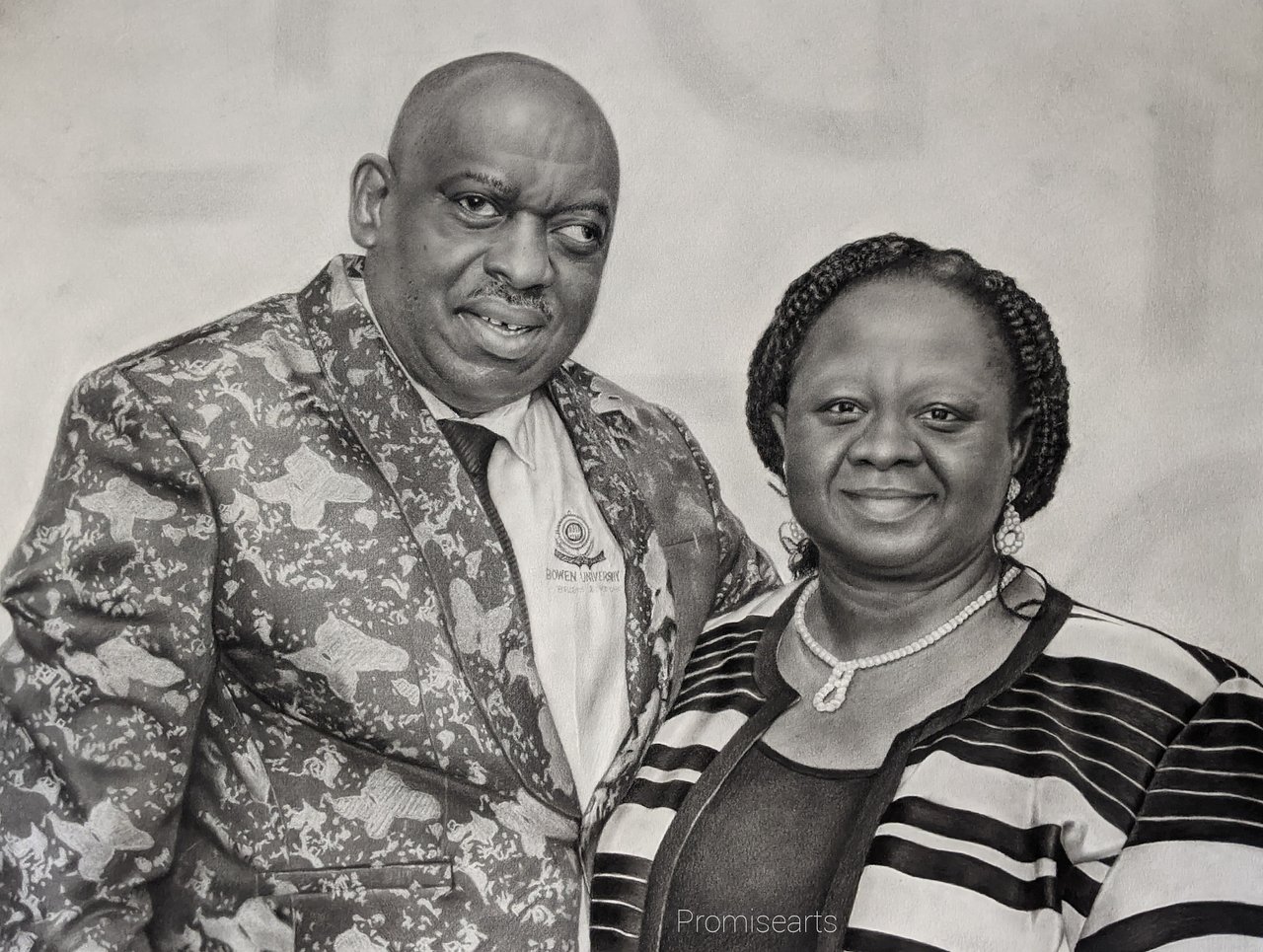 Portrait of the Vice Chancellor of Bowen University
Promise Abodunrin (@promisearts) presents his most recent work in graphite pencil and charcoal, a commission on Portrait of the Vice Chancellor of Bowen University, which the artist has drawn with his wife.
He presents a step-by-step of how he went about his drawing, through which we can see his technique in a grid in order to have greater precision and scale.
Not only that, he presents us the assembly of his work in a frame, incredibly large, measuring 30 x 24 inches, made on Strathmore Bristol 300 paper, which the author has taken a week to complete.
The details are incredible, good job Abodunrin, we are sure that Joshua Ogunwole loved your creation.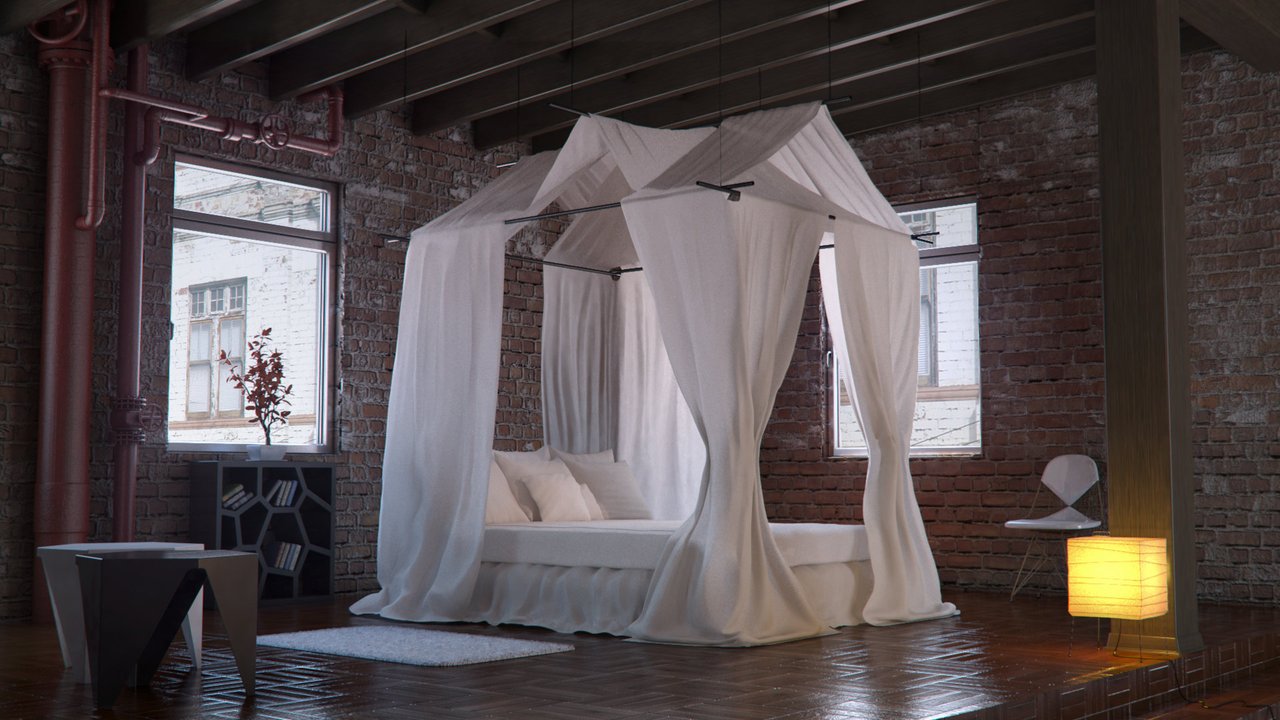 Wow, Ahmad Turki (@ahmadturki) presents us with a design so realistic, so realistic that it can confuse us, but it is a work of digital art, it is the interior design of a very comfortable bedroom.
With a bedroom like this, anyone can sleep happily...
His artwork was made with Vray for Maya programs. He tells us about his inspiration, the one we all suffer, locked in our homes because of the pandemic, in which we have to work remotely.
We are thinking about whether we work or sleep in that big bedroom, it really is a dream. Congratulations.

With this great author, we end our presentation but not before inviting you to visit the links of each of the posts to support the artists, because sharing is always a great motivation.
We also leave you invited to our next installment, we are sure that we will keep you amazed and entertained with our selection which we present it as a journey to show the talent that has our Hive through these artists.
"The greatest artist is the one who in the sum of his works has incorporated the greatest number of his best ideas".... (John Ruskin)