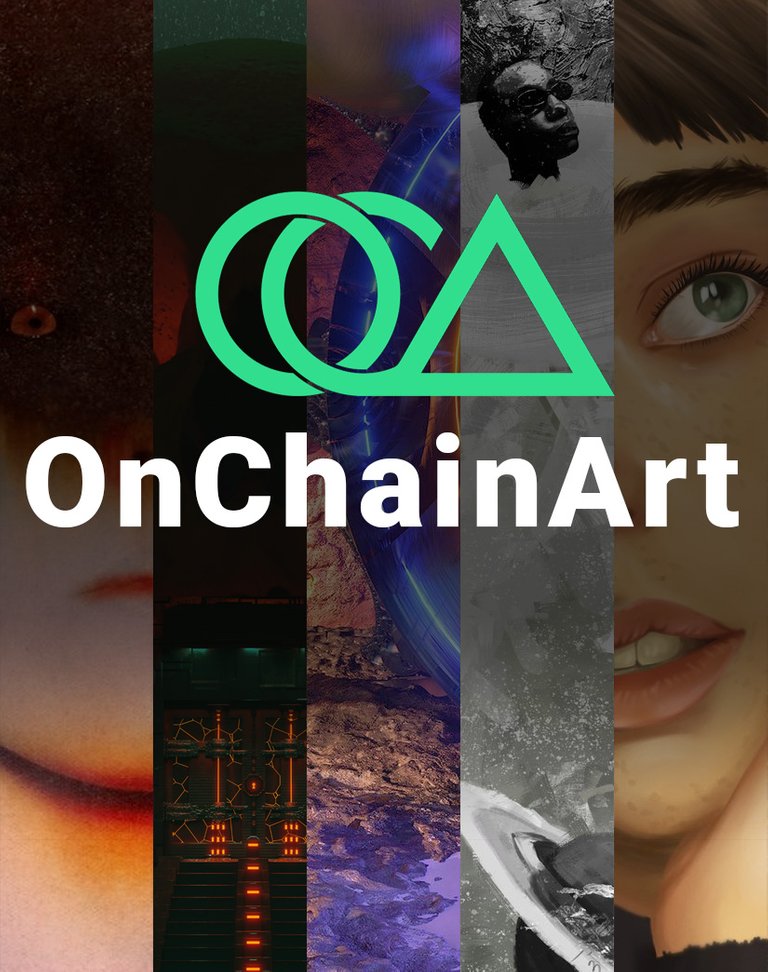 Greetings dear art lovers.
Today we have a great selection of featured artists, among the favorite arts of the day we have mostly digital art and we close with an incredible piece in oil painting.
We delve into the fact of sharing and appreciating the aesthetics and the certain universal traits that present the works of art, of which the constant inspiration of these authors is extremely fascinating.
Come with us to see...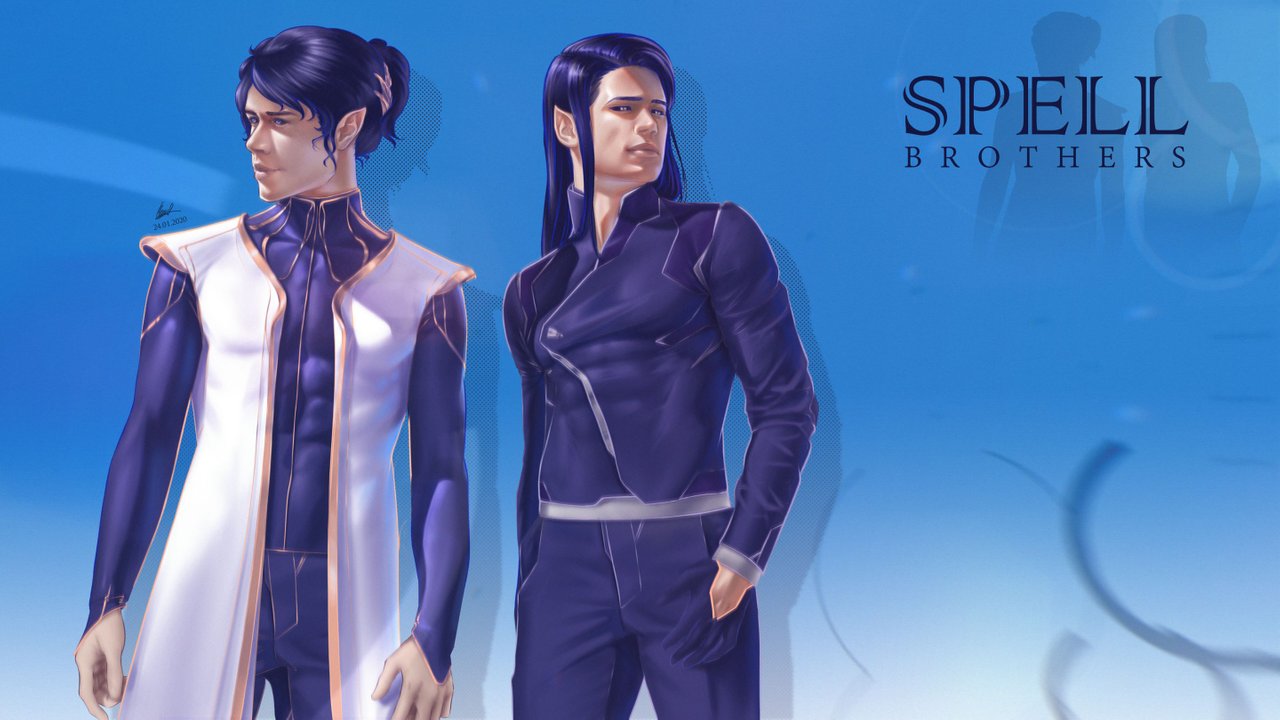 A Birthday present for my friend
We begin our presentation of featured authors with Katalina (@katalinaooma), who presents several designs from his collection Spell Brothers, this is a special Draw This In Your Style dedicated to the work of someone of great esteem, the designs were made in various programs, including Clip Studio Paint Pro, and also presents a great animation with After Effects program, all impeccable very well achieved. We can see the elegance and style injected in the characters, making it a beautiful wallpaper. Likewise, we appreciate the artistic quality of this author, who at the same time has fun creating her art.
Good work katalina.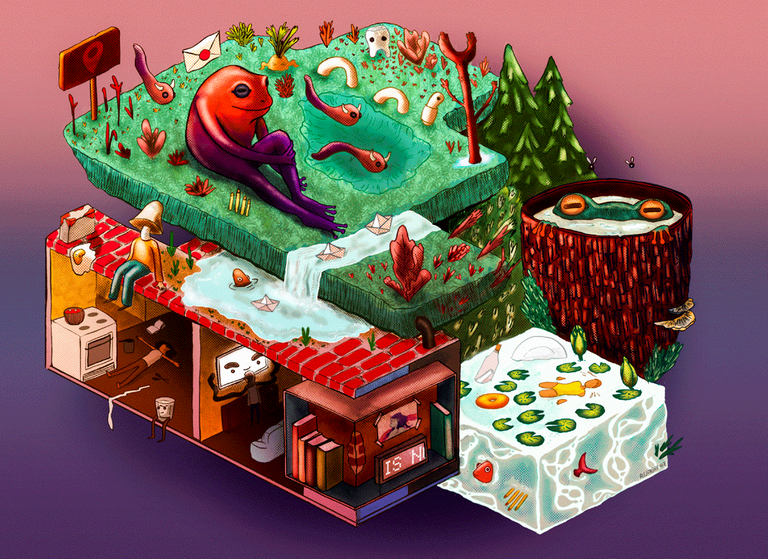 "This is not a dream" or "Story #3"
Our next featured author is Alejandra Herrera (@alejandra.her), with her creations of dreams, magic and color, although curiously her title says "that it is not a dream".
Her great art piece already tells a story, but this great author, not only delights us with her art but also provides us with a story alluding to her illustration. Life after death or dreaming of being dead, but in a way full of fantasy.
Alejandra's imagination and artistic capacity has no limits, she always impacts us with her beautiful designs, integrating many ideas in the same design, achieving harmony and charm.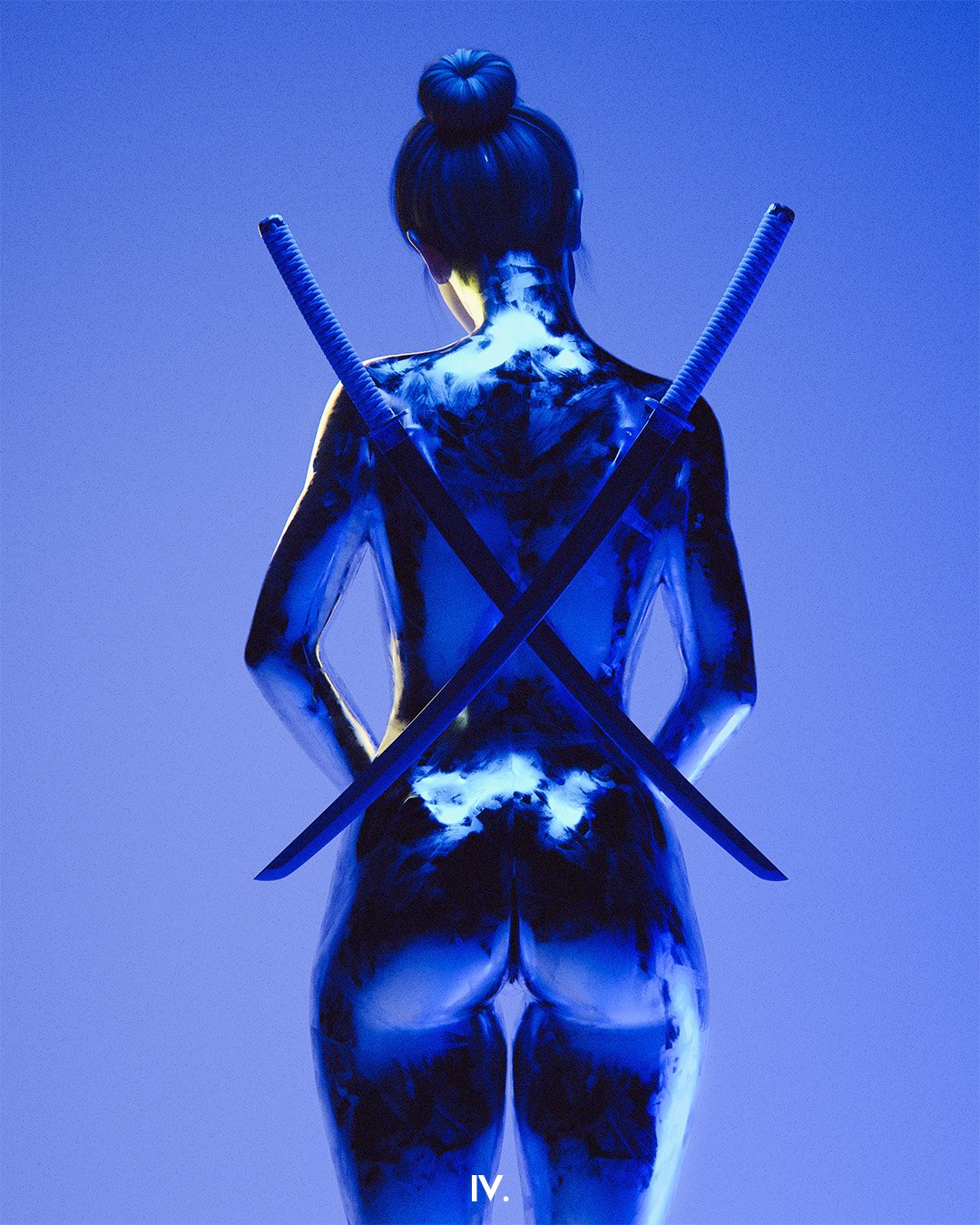 We continue with Miroslav (@miroslaviv) visual artist, he presents his artwork in blue tones, his final piece belonging to his E6 collection.
An interesting piece of a Ninja woman, naked, in metallic textures, but with two powerful katanas, do not be fooled by its delicacy and nudity, because you could be his next victim.
Excellent work as always Miroslav.

We close our presentation of featured artists, with an art in oil painting, made by the hand of Leo Plaw (@leoplaw), with his incredible technique on a canvas of 24 x 30 cm, rescuing pieces that he tells us he has left in oblivion, we the spectators happy because it is a great artistic work.
The perfect mastery of this artist on the techniques of chiaroscuro, charcoal lines, saturated color, mixing and movement, always impacts us. Great work Leo.
Impressed, aren't you?
We are pleased to show the artistic quality of these great authors, whom we invite you to visit and support in their contents.
In the same way, little art lovers, we leave you cordially invited to be aware of our next publication and remember, if you are an artist always give the best of you and enjoy what you do, is the key.