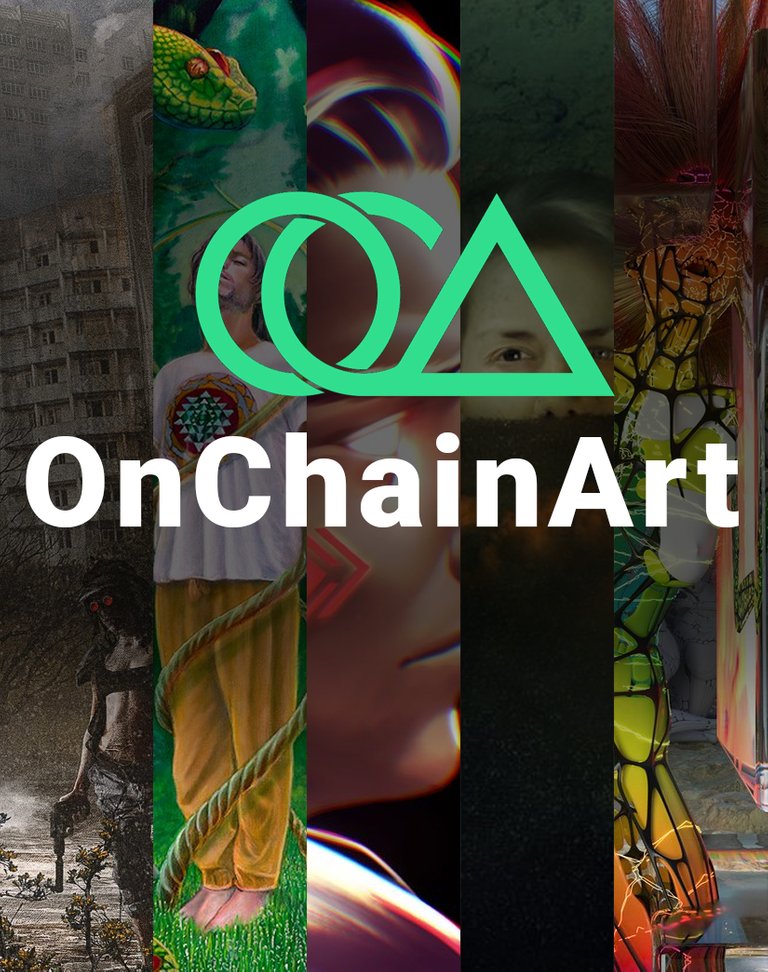 Greetings beloved art fanatic followers.
Today we have a magnificent and colorful selection.
We present featured authors in visual art, digital art, animation and acrylic paintings that later was transferred to digital.
Many beautiful pieces worthy of being collected, whose authors present available for it.
All representations of their inspirations, their perceptions about the world and things, art product of their emotions, a lot of color and liveliness and joy we will have in this selection.
Come and enjoy it.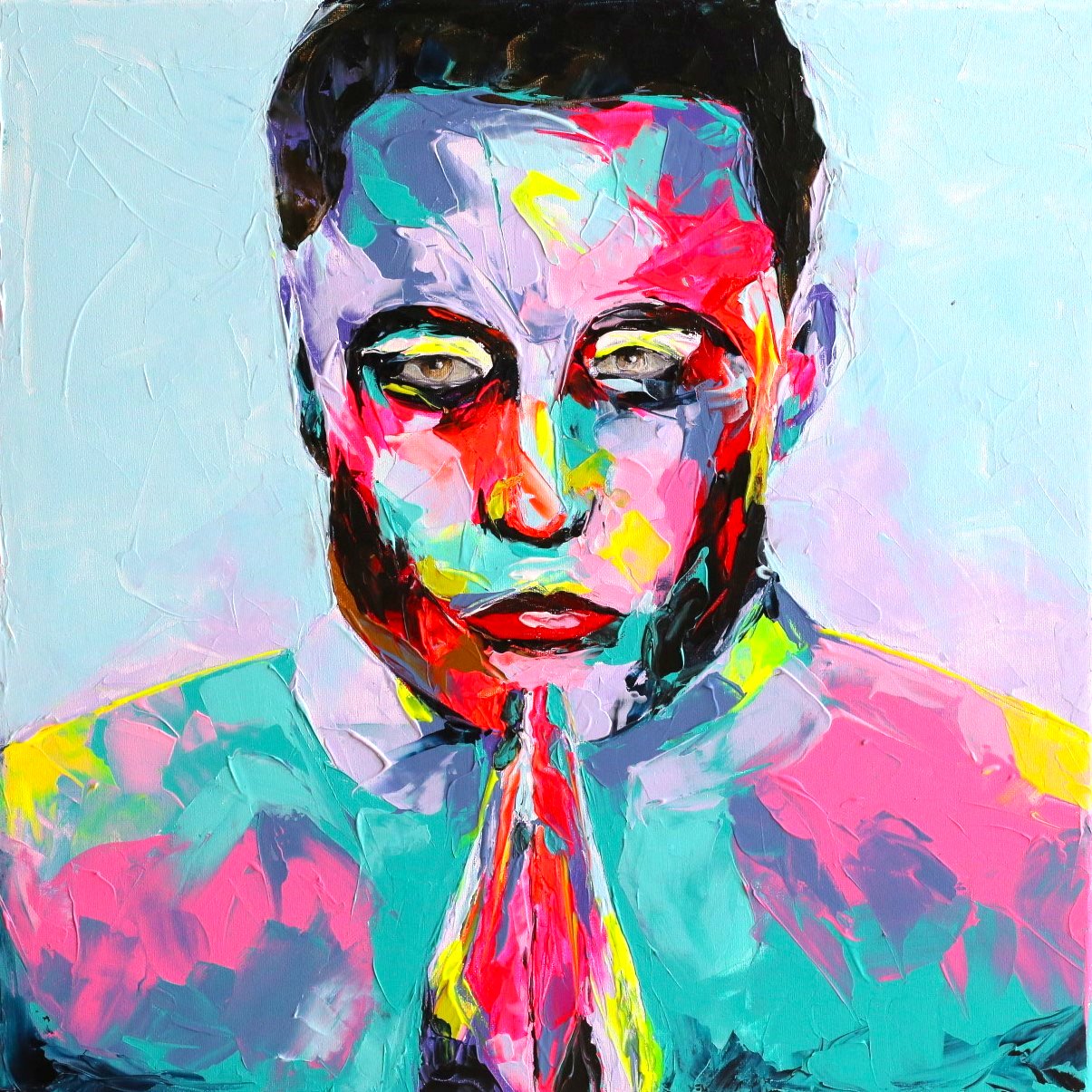 We start our presentation of favorite authors of the day with a very colorful art made by Katrin Lux (@katrin-lux). a wonderful tokenized piece product of her art made in acrylics with palette knife on canvas, inspired by A praying Elon for Bitcoin, modern art.
Excellent piece to which he has digitized after finishing it. The textures achieved are fantastic, the expressive details in the eyes give much enhancement to the artwork both physical and digital.
Good work.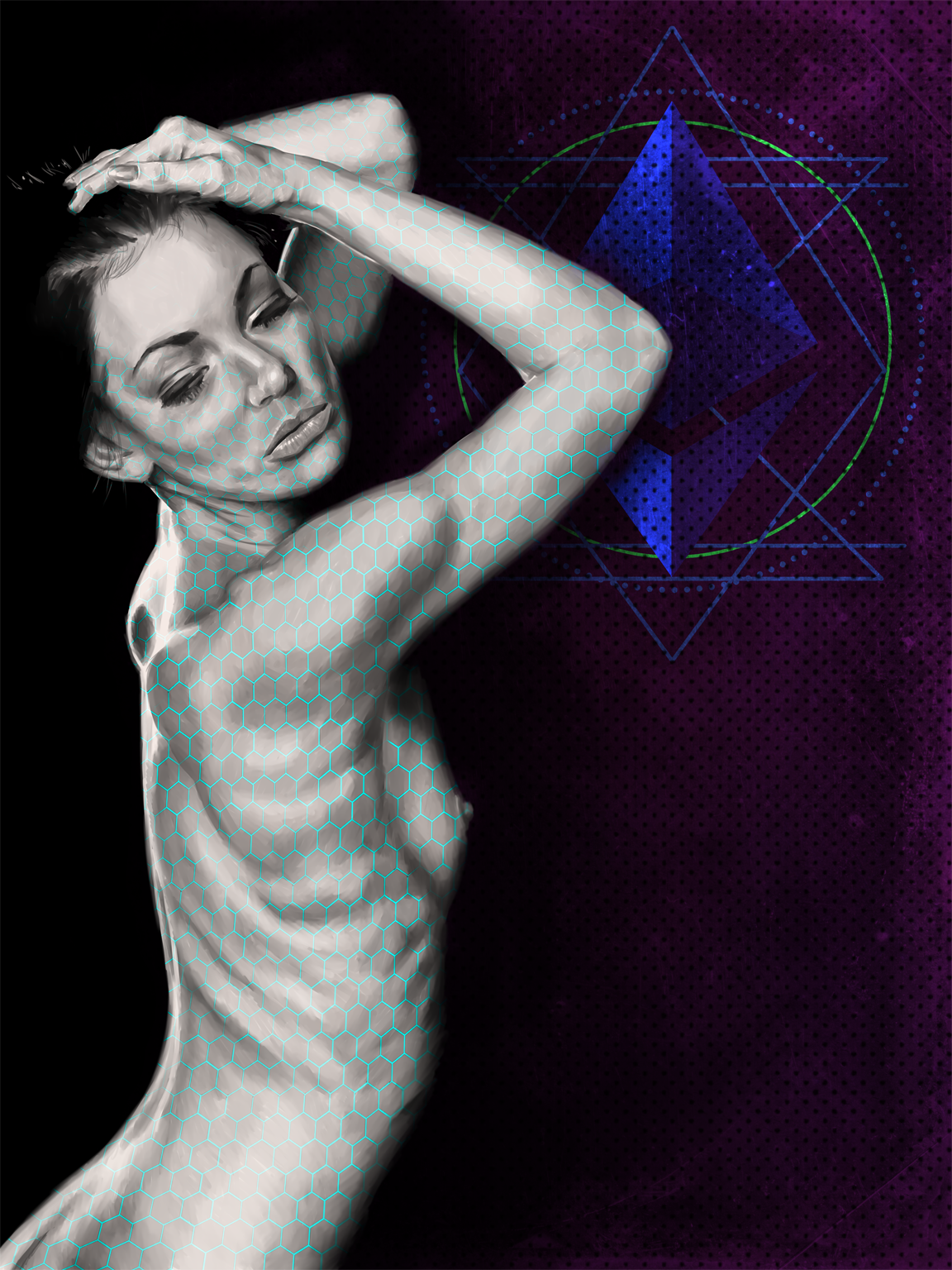 We continue the presentation with the author Shanty Shawn (@shantyshawn), who impresses us with a fabulous digital piece, in which the very inspired artist dedicates a few lines to the muse of his art.
Maria Magadalena, name of his work, denotes that sensuality and feminine delicacy, accompanied by sublime colors, which enhance the work of the female body in monochromatic tone, the author says about her, lover, faithful advisor, she can be everything through her fabulous interpretation.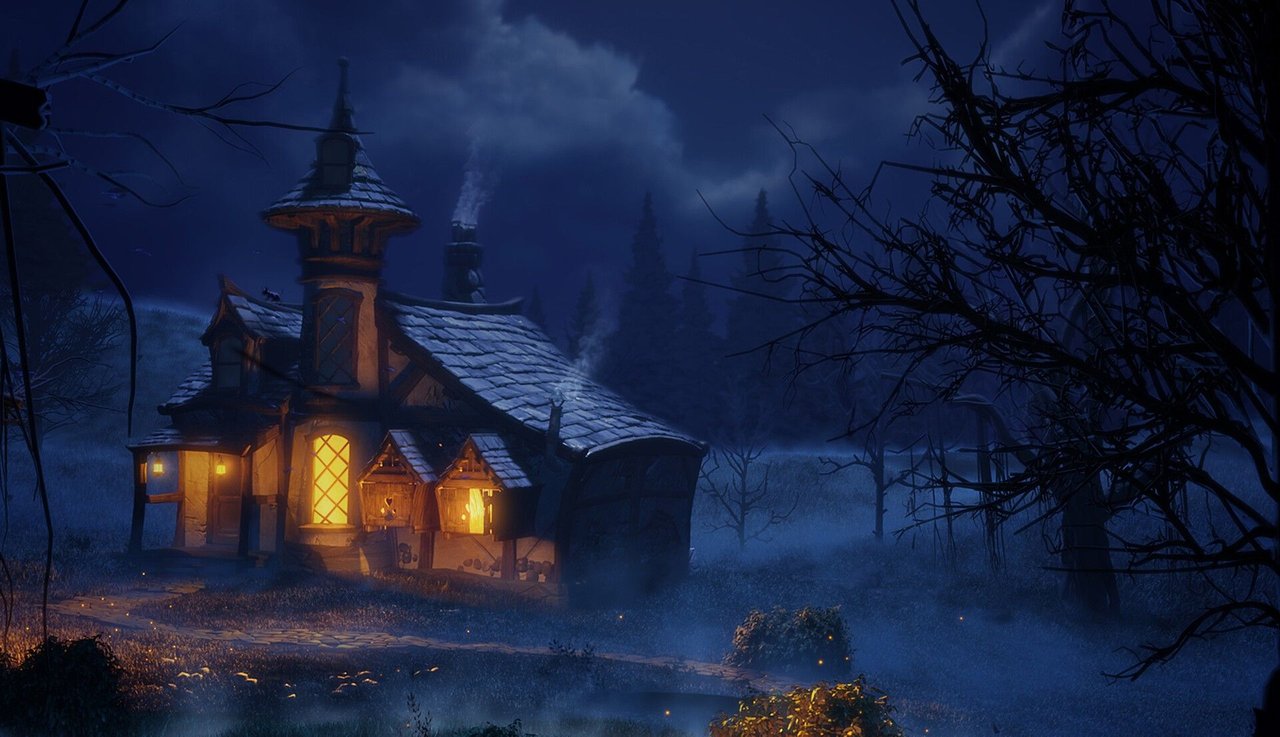 Ahmad Turki (@ahmadturki), brings us a beautiful scene inspired by Halloween. His rendering work is admirable, in addition to this, the animation he achieves is impressive, full of fantasy and color to whose characters he brings to life.
He ends up giving a video sample of his step by step, which makes us appreciate more his dedicated work, what do you say about this spectacular approach in photos, simply leaves us speechless, more than sighs of this beautiful animated work of art.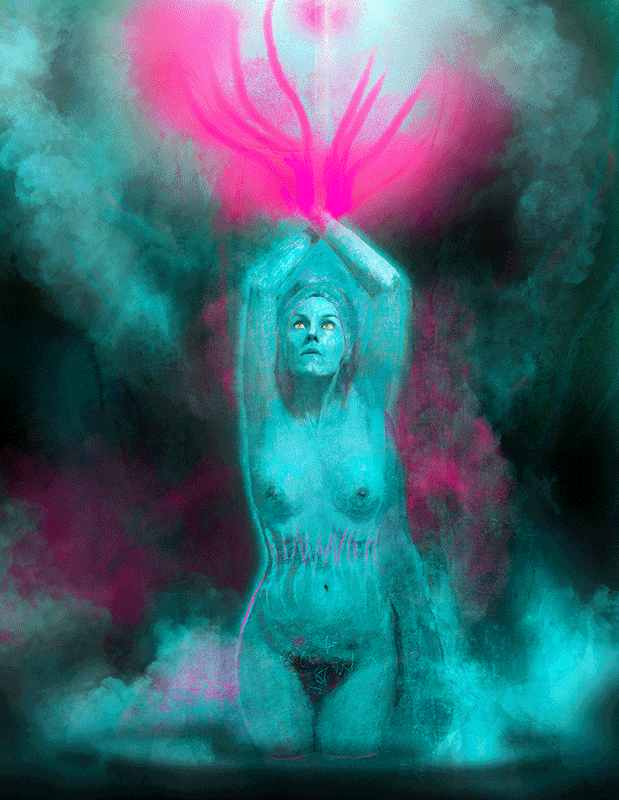 Barbara (@barbarbarabezina) and her fantastic pieces interpretation of light energy and life. She has created an animated artwork in GIF format is really spectacular, the highlight in the eyes flashes and reflections of the soul, represented by a beautiful nudity. The neon colors used in his work are very striking and great combination.
Great job as always Barbara Bezina!!!!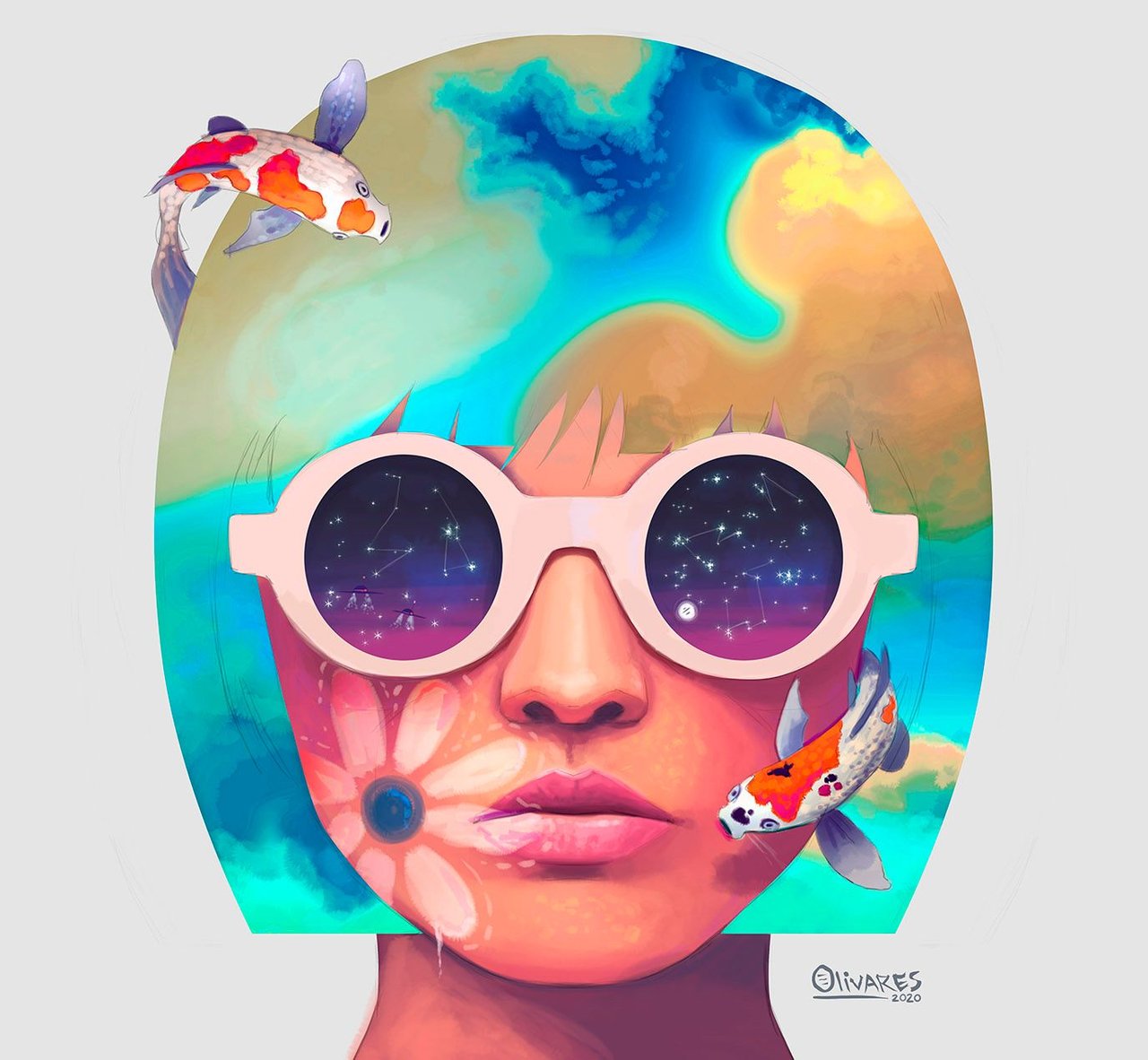 We will see you in the next opportunity, we will bring the best selection of authors that make our senses explode.
We started our presentation with a lot of joy and color, we will end in the same way, with art full of joy and color.
From the hand of Oscar Olivares (@olivarescfc), he brings us a fabulous digital art that can awaken beautiful sensations and feelings, it is a very fresh and stylish work, very well done in every way.
The author tells us that he tried as much as possible to awaken our senses, another detail achieved because we have been impressed by such a beautiful creation representing the universe as such, full of emotions, the integration of fish has been very creative and original.
With this author, we finish our fabulous selection, we leave you invited to stay tuned for our next publication, more to see, here high quality art, only in: