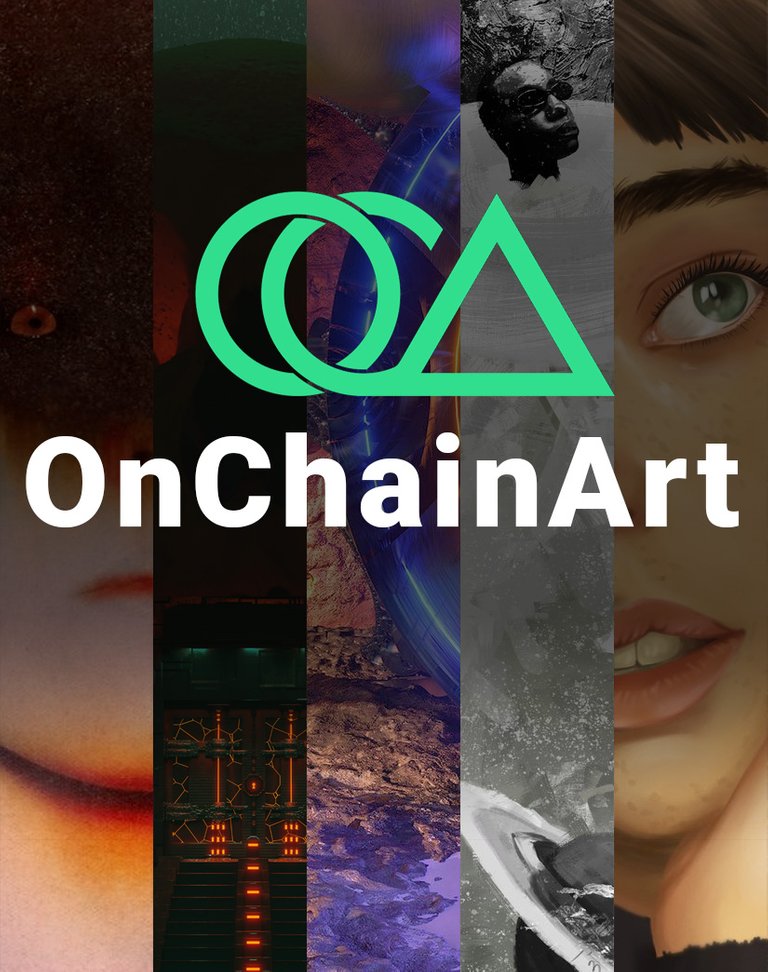 Greetings.
We bring before you with great joy, our presentation of favorites of the day, authors who have excelled in their work, that leave us impressed with their great artistic ability, creativity and professionalism in any technique they use.
Today we will have art made on canvas with acrylic paints and a lot of texture, render works and a lot of digital art.
We will also know the inspiration of the authors in the creation of their works as well as details of the same and share knowledge.
Let's continue with the outstanding creation of the authors...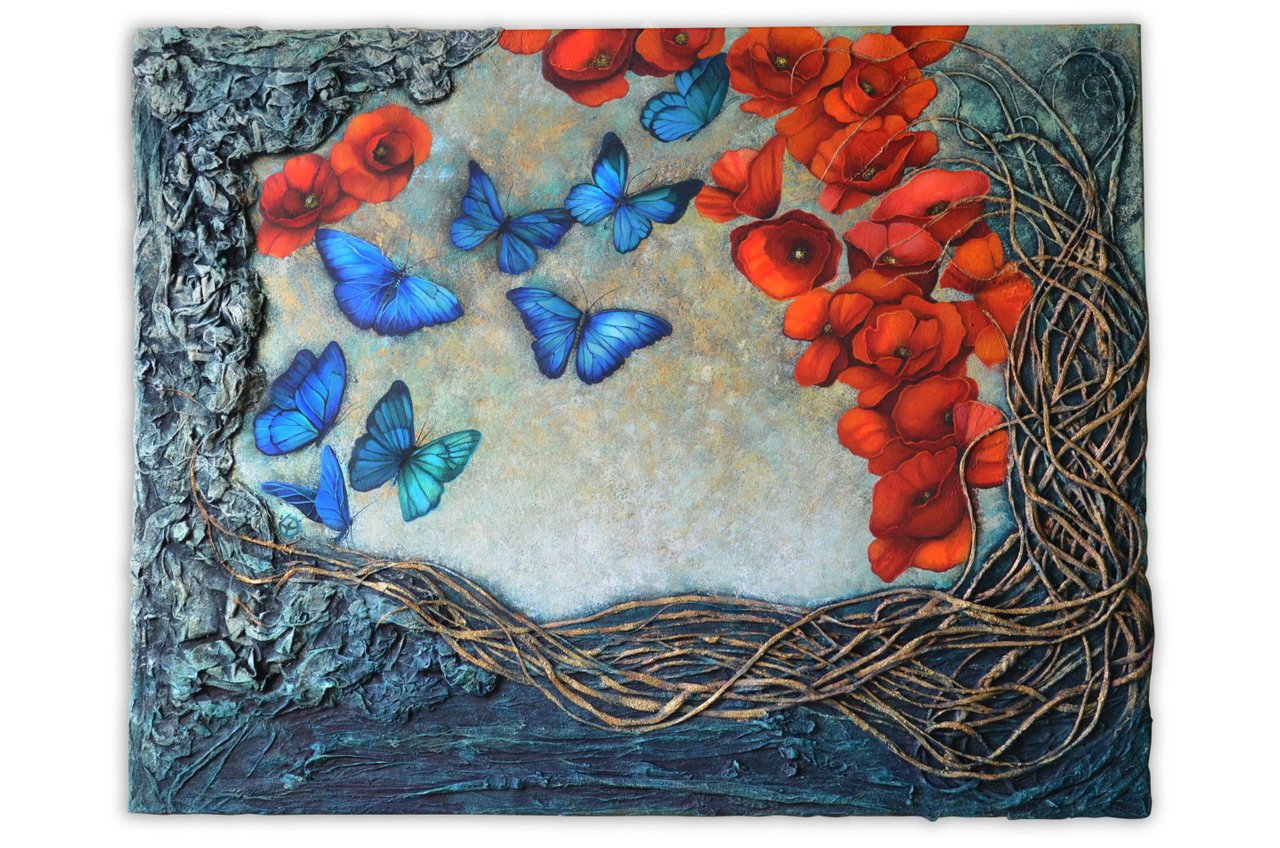 We begin our presentation of featured authors with an art made in acrylic paintings on canvas by the spectacular artist Aga Osak (@osak).
Beautiful painting decorating a wall, with dreamy colors, the texture excellently achieved and the theme invites us to relaxation in contact with freedom and nature, if you detail it more it will make you take a deep breath and sigh.
This perfectly decorated space, with the appropriate furniture, illuminated with natural light or white lights, makes the place look more spacious and will enhance the spectacular work of Aga Osak.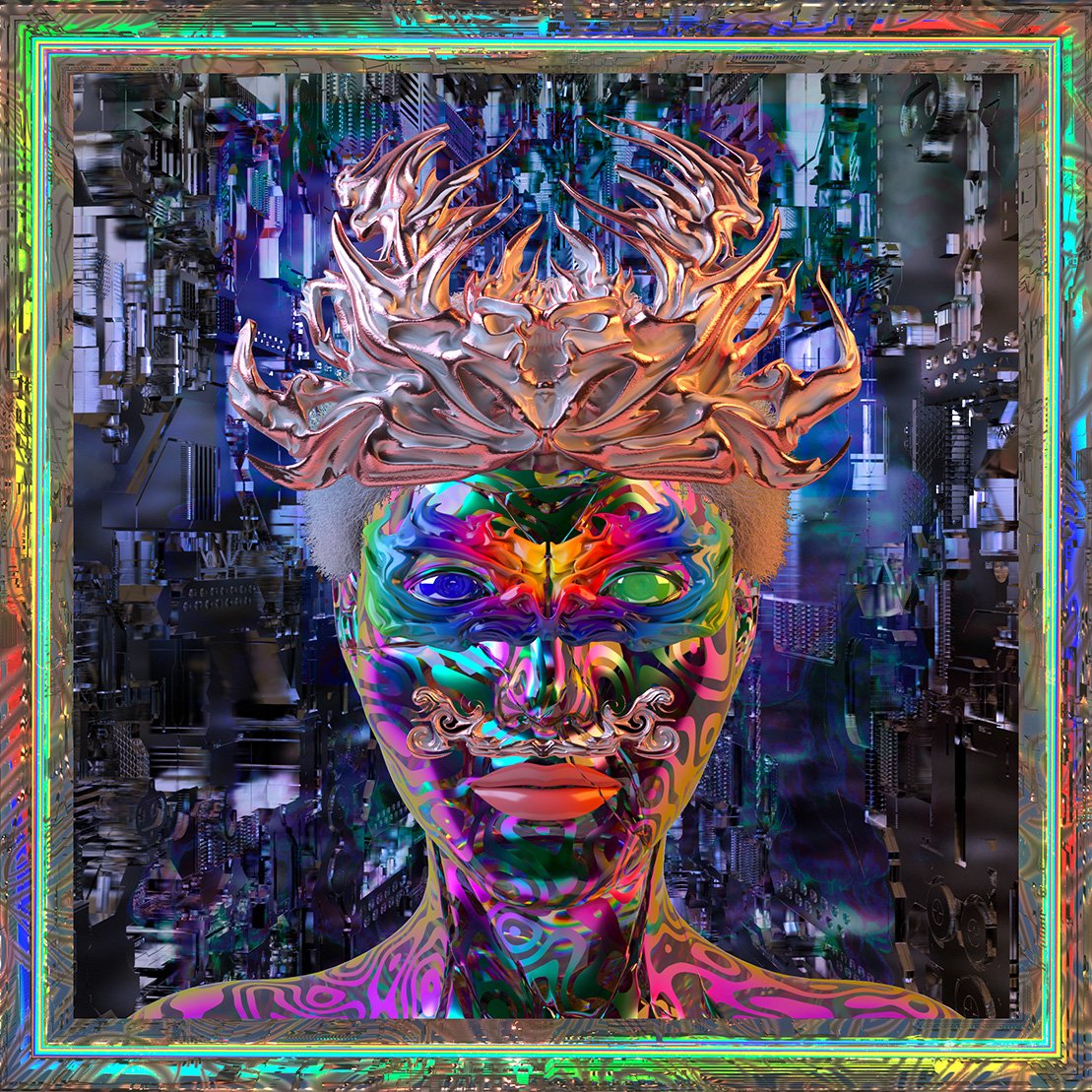 We continue with Francesco Mai (@francescomai) the genius of 3-D art, although today he delights us with a somewhat abstract tokenized design.
It is an interesting piece full of details, texture and lots of color. He tells us that he used a sophisticated artificial intelligence system to mix several parts and create many original designs, each one different from the other for his NFT portfolio.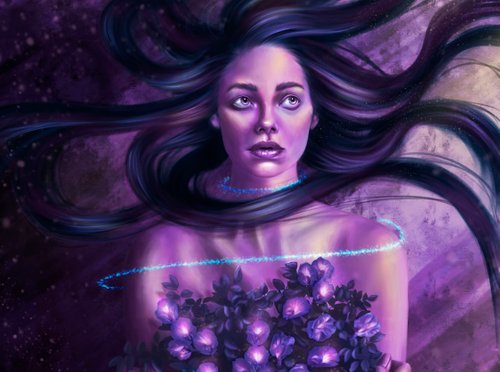 Francis (@francisftlp) has been inspired by the admiration he feels for nature and decided to capture in a design some plants and flowers that filled his garden with brightness and color.
He highlights, not only in his design but also in his writing, the importance of taking care of nature and how important it is for our lives.
It is then, when the flower "Clitoria Ternatea" appeared in her garden, begins to have life in the digital work of Francis, transferring the magic and charm of nature to the digital, a beautiful woman holding a bouquet of flowers, a design that the artist has achieved with the program Photoshop CC 2019 to which she also integrated her step by step, to be able to appreciate in detail her creation.
She transmits her good vibes in all its splendor.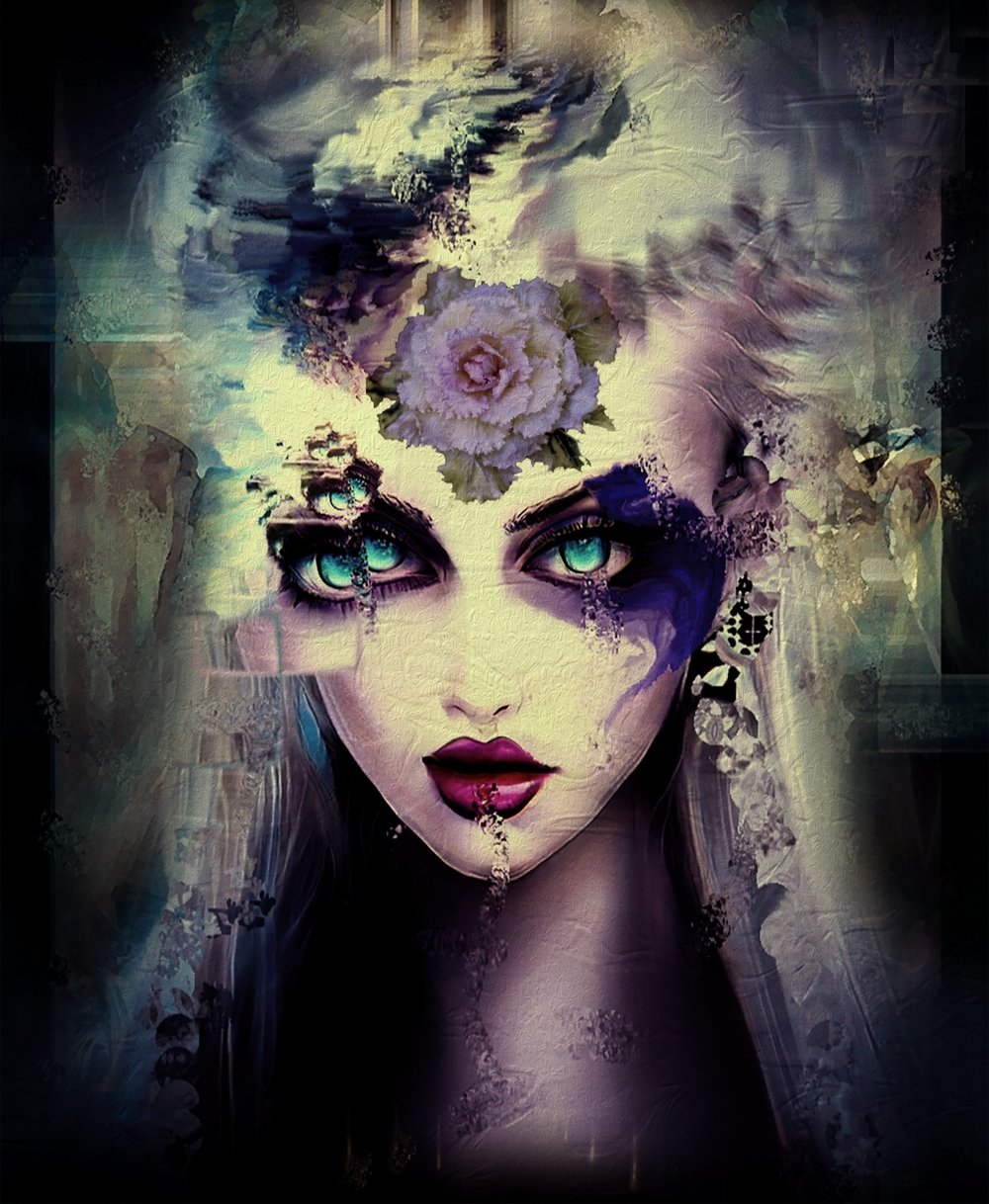 Isaria (@isaria), through photo manipulation and digital art, presents her work which has tokenized a beautiful bride, representing the mysticism of the union of the lunar and solar elements.
We love the colors used are always captivating, the seductive, magnetic look achieved in the painting, the details in digital texturing in addition to the somewhat abstract part that integrates, makes a wonderful piece that we would like to collect.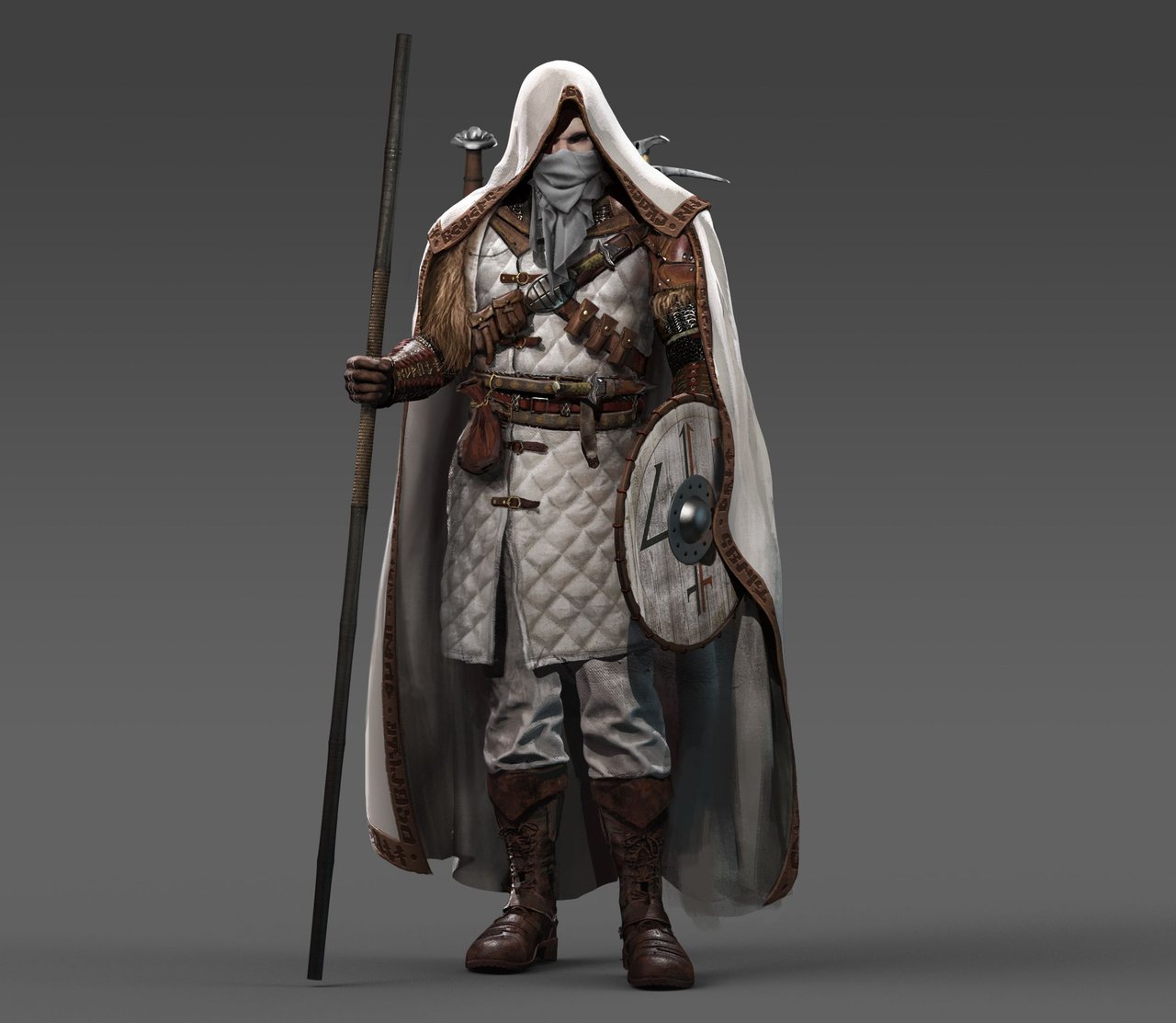 We close our presentation with the creation of characters made by the artist Rowye (@rowye).
Two spectacular warriors whose details in posture and clothing are impeccable, he manages the rendering to perfection, movement, shadows and lights, and the realism he injects in the human silhouette, does not escape our imagination to which the author also integrates with great detail, the items that each warrior must carry, they become essential for their survival.
We can only imagine these two characters in a great battle in a video game.
Excellent work Rowye
Well dear art fans, we have come to the end of the presentation of the outstanding authors in our great artistic community, we leave you invited to visit the post of these authors and to be pending of our next publication that as always, we will have the best of the best to show.