Digital art: developing a character.
Arte digital: desarrollando un personaje.

Welcome to a new post where I present you a new digital painting.
Sean bienvenidos a un nuevo post donde les presento una nueva pintura digital.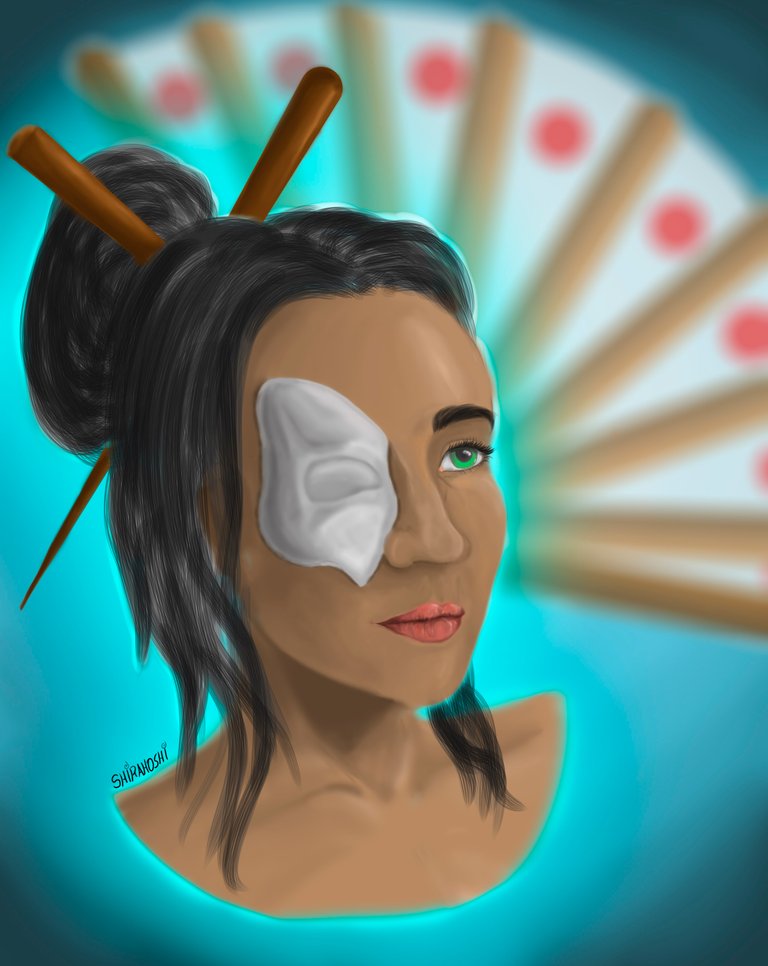 ------- English ----------------------Español------
Doing digital painting is something I'm getting very fond of and I'm trying to make it a daily habit, in order to improve and be able to present better works every day. Last night while I was practicing a little this curious character came out, at first I wanted it to be the face of a woman with her skeleton uncovered in part of her face but then while I was painting this idea of adding a mask came out, maybe covering some past scar. Shortly after I was doing the hair I got the impression that this woman looks like an oriental style fighter so I wanted to incorporate something that would give that impression and I thought a pair of Chinese hair sticks would give that impression. The background is something important for any digital work and in this case as I was giving a fighter style I wanted to relieve a little bit with some simplicity in the background and what better than a good fan to refresh the painting.
Hacer pintura digital es algo a lo cual le estoy agarrando mucho cariño y estoy tratando de volverlo una costumbre diaria, con el fin de mejorar y poder presentar cada día mejores trabajos. Ayer en la noche mientras practicaba un poco salió este curioso personaje, en un principio quería que fuera el rostro de una mujer con su esqueleto descubierto en parte de su rostro pero luego mientras pintaba fue viniendo esta idea de agregar una máscara, tal vez cubriendo alguna cicatriz pasada. Poco después que estaba haciendo el cabello me dio la impresión que esta mujer tiene aspecto de luchadora de esas al estilo oriental así que quise incorporar algo que diera esa impresión y me pareció que un par de palos chinos para el cabello daría esa impresión. El fondo es algo importante para cualquier trabajo digital y en este caso como estaba dando un estilo de peleadora quise aliviar un poco con algo de sencillez en el fondo y que mejor que un buen abanico para refrescar la pintura.
I will leave you the evolution of this painting from the sketch, development of color and background.
Les dejare la evolución de esta pintura desde el boceto, desarrollo de color y fondo.
1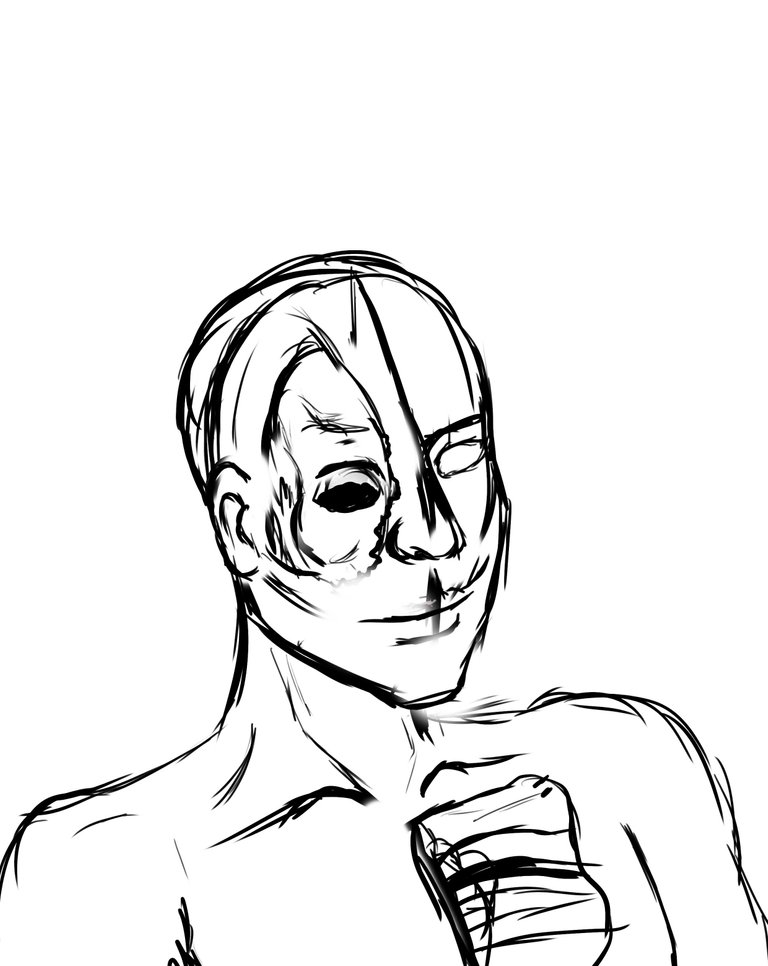 3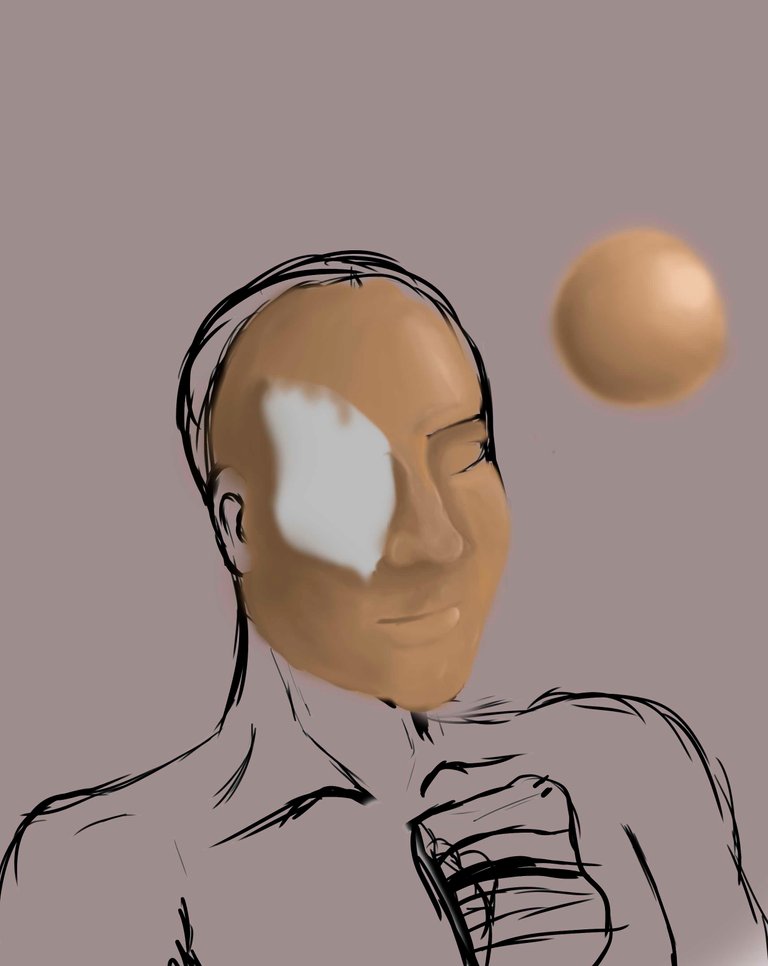 5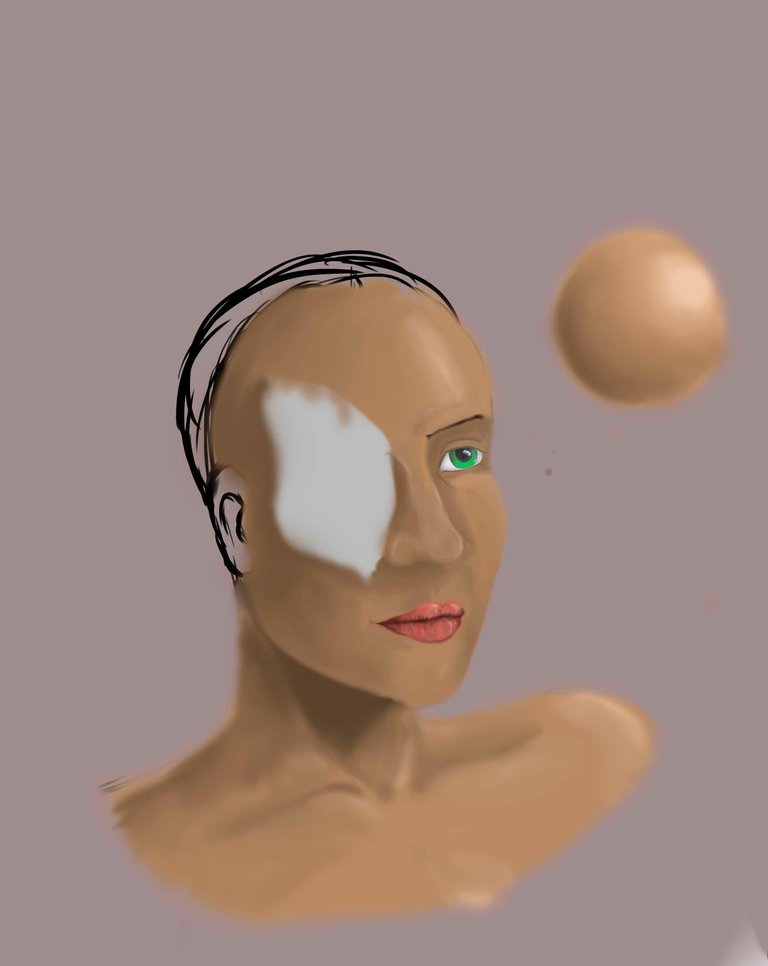 7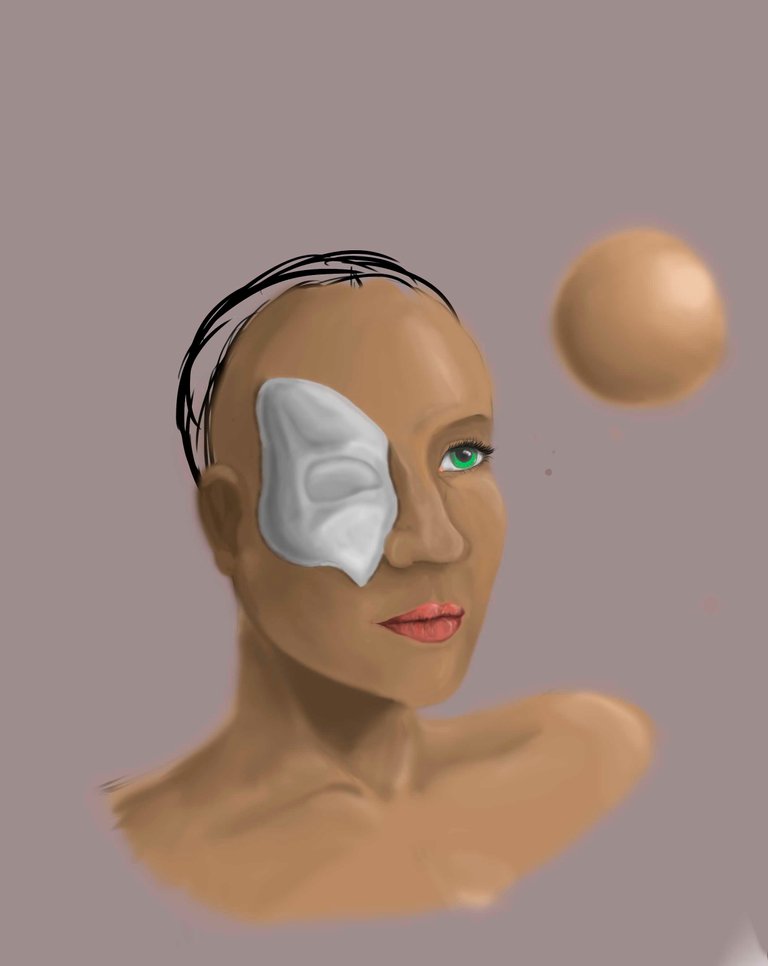 9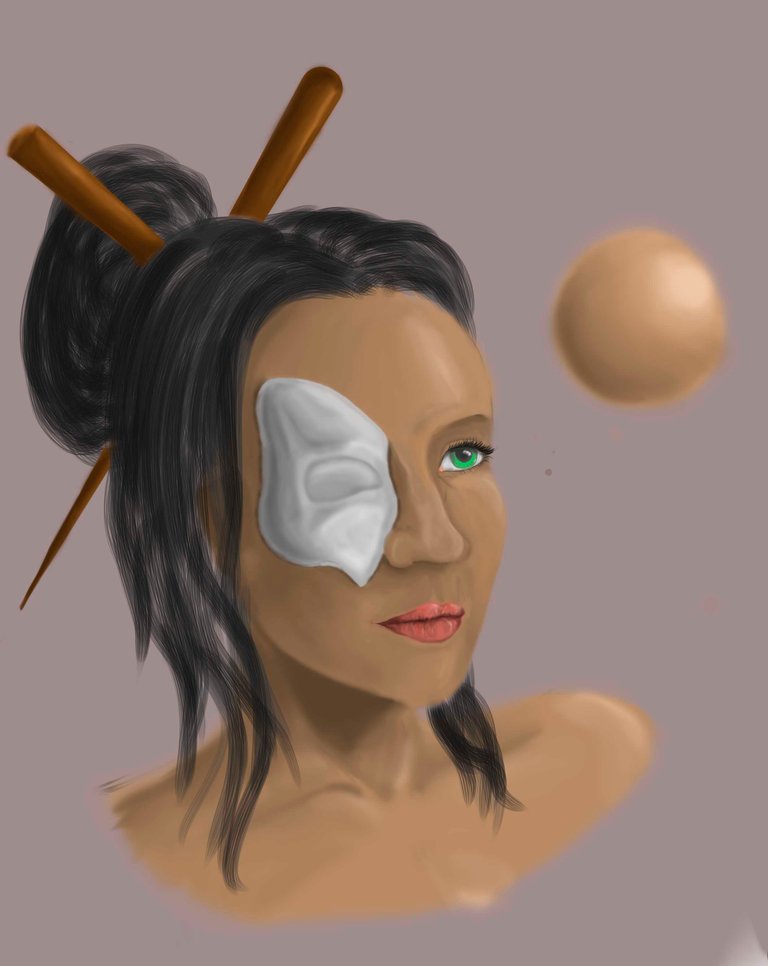 11
2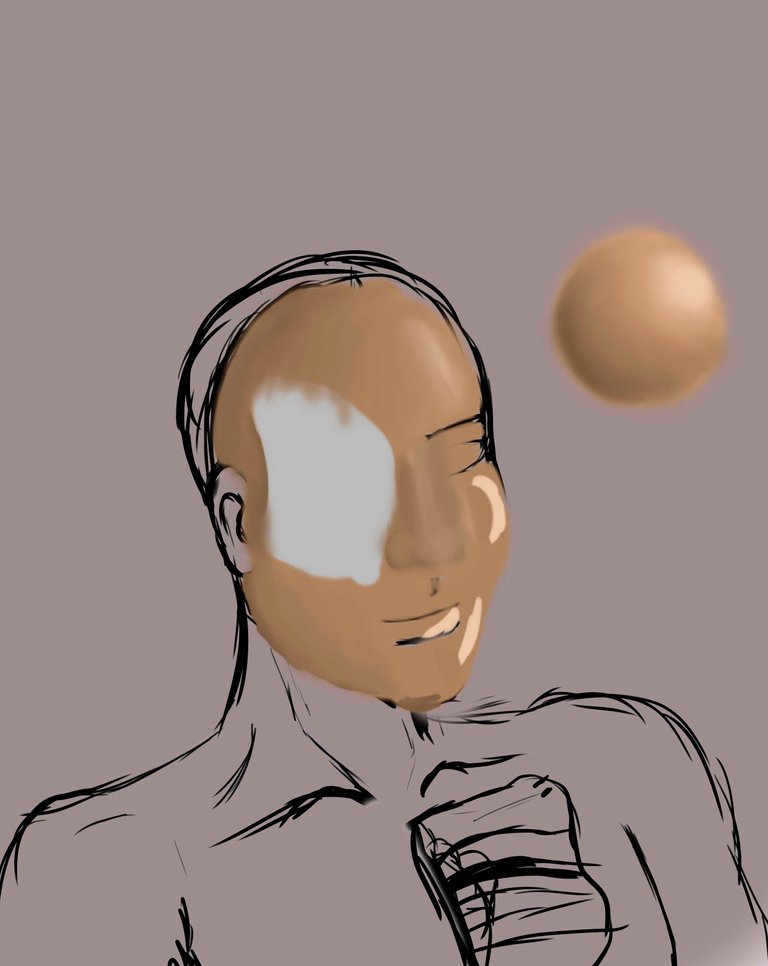 4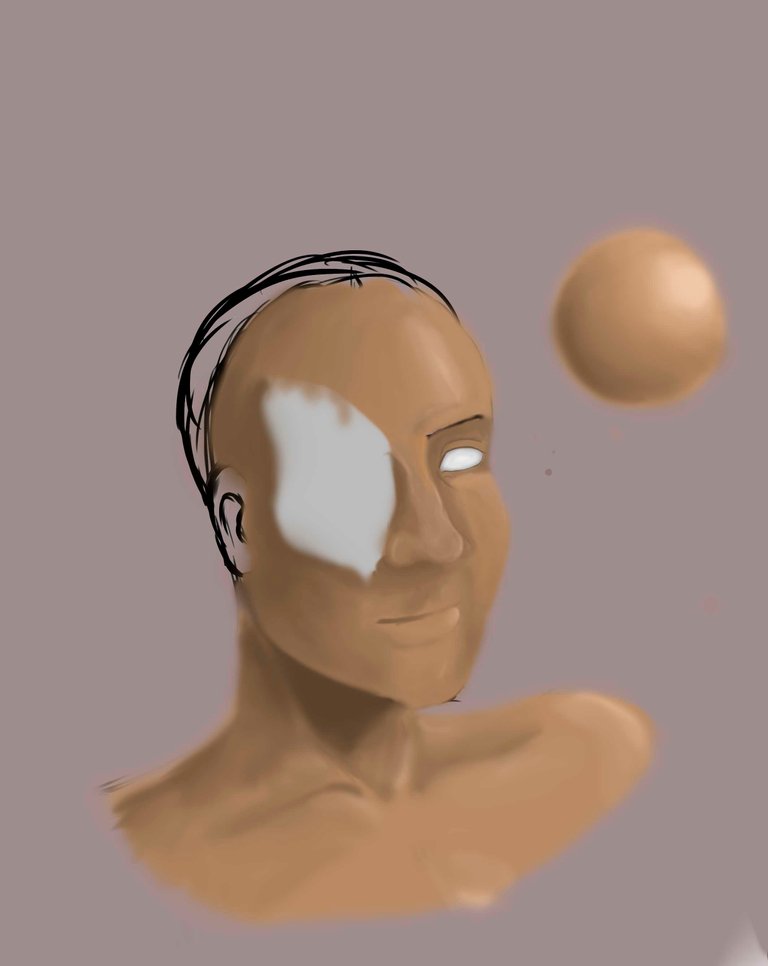 6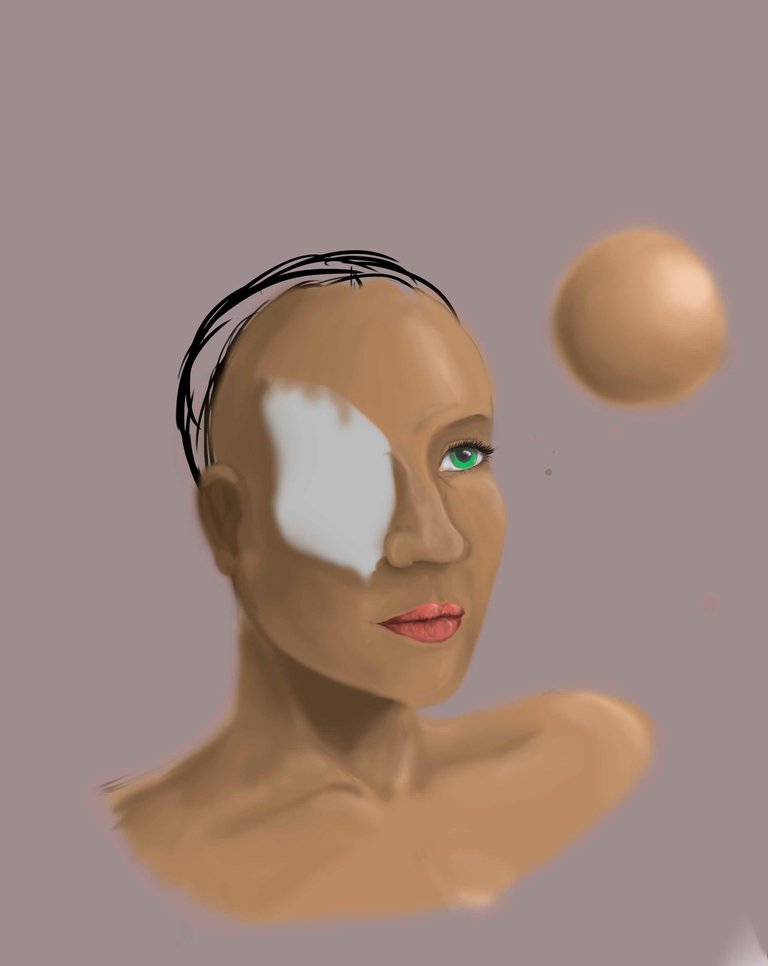 8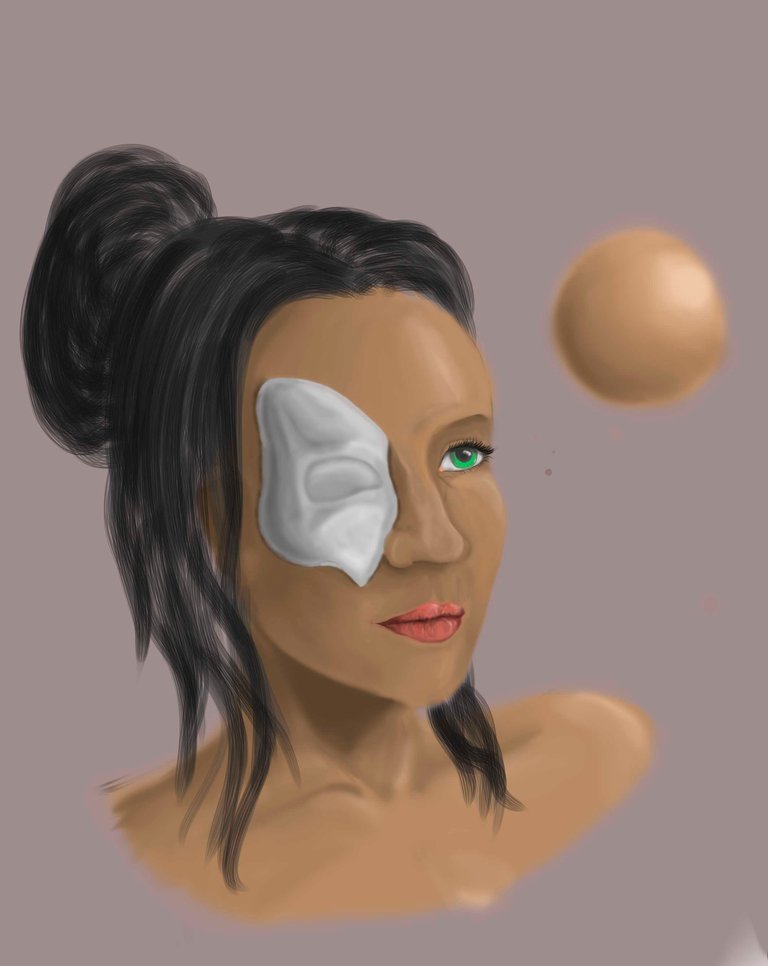 10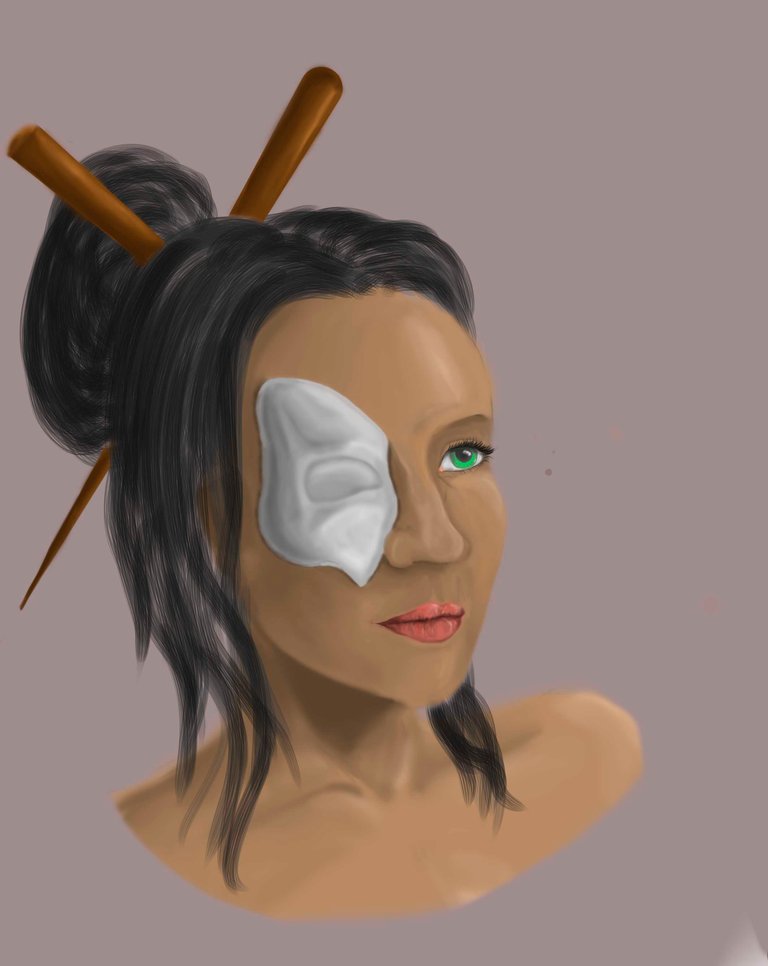 12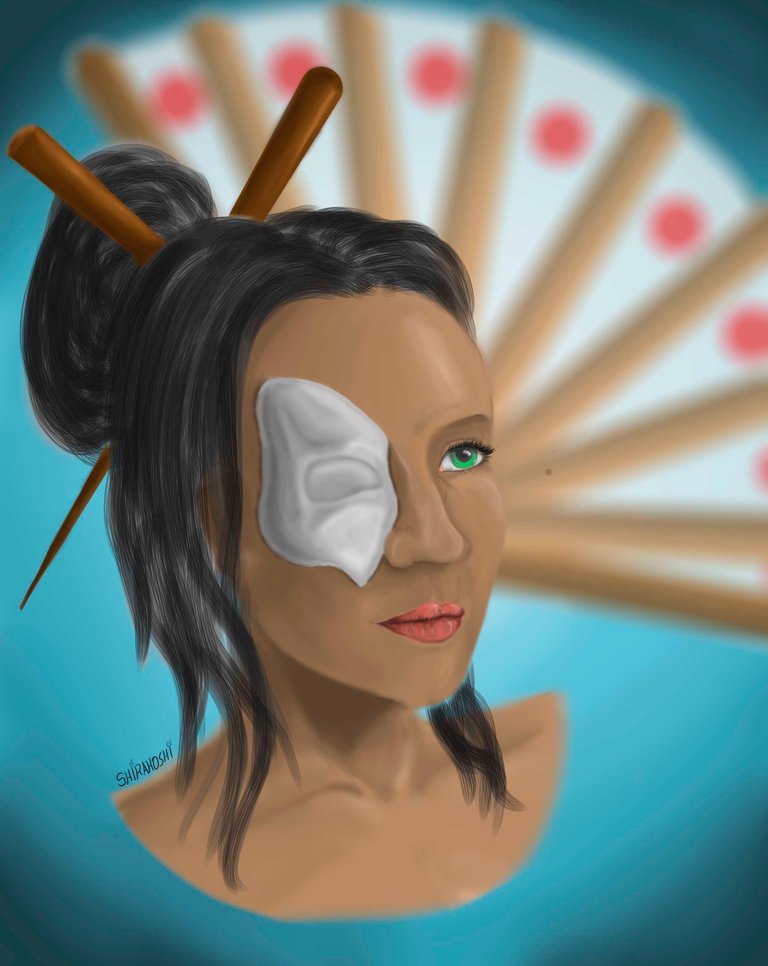 13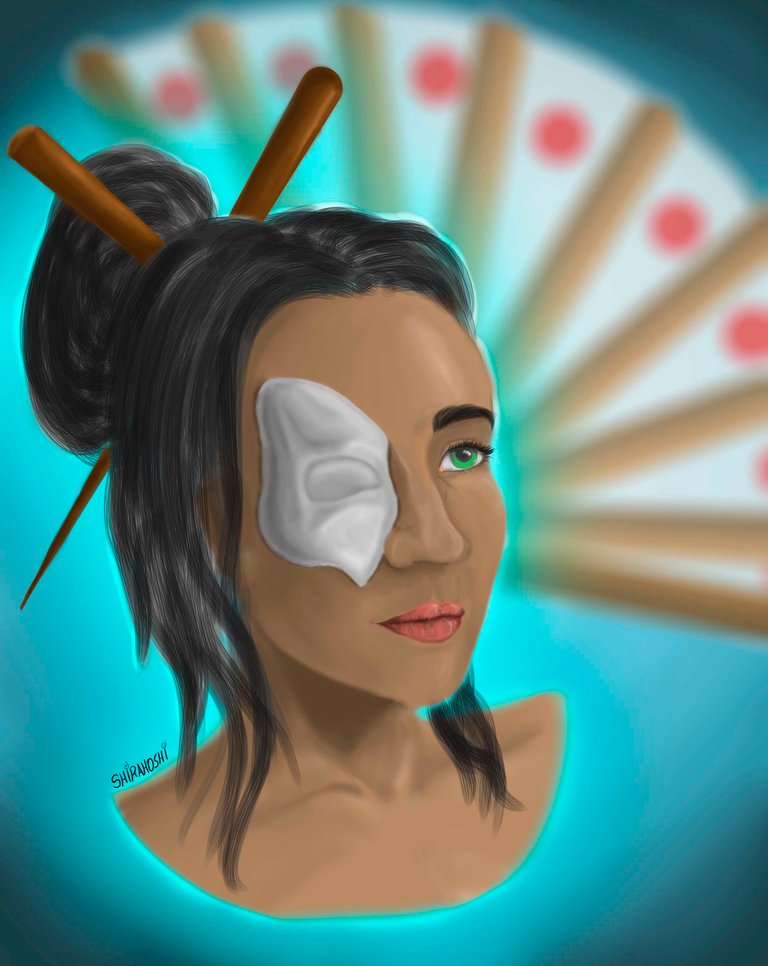 To give it a more vivid look I wanted to put a light on the character, although it's the first time I add an effect like this, I feel it gave a cooler look.
Para darle un aspecto más vivo quise colocar una luz al personaje, aunque es la primera vez que agrego un efecto como este, siento que dio un aspecto más genial.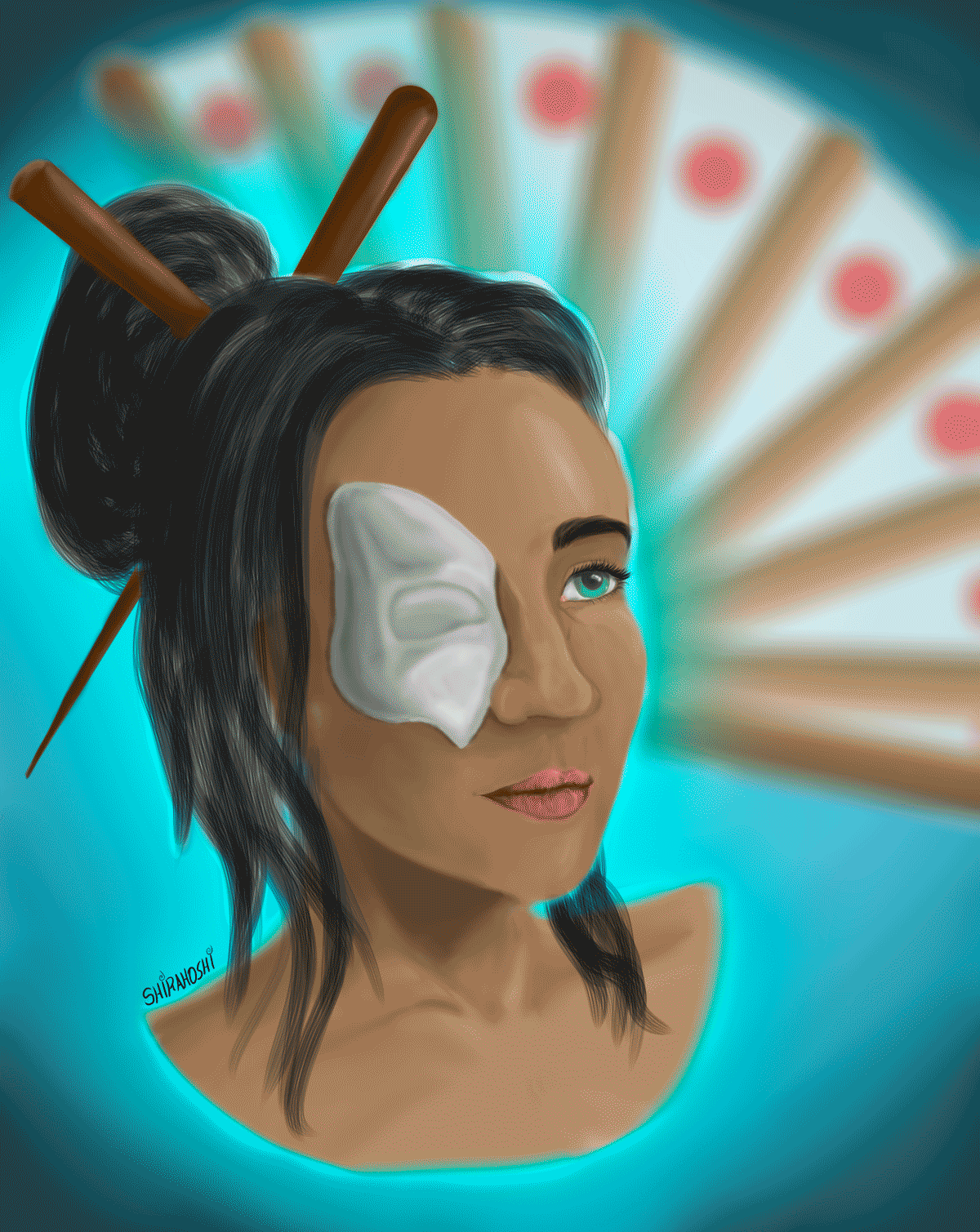 I hope you liked this new painting, thanks for reading till the end and enjoy my art, I love you @shirahoshi and I wait for you in my next post.
Espero que les gustara esta nueva pintura, Gracias por leer hasta el final y disfrutar de mi arte, los quiere @shirahoshi y los espero en mi próximo post.
Work done in: Photoshop

Time of completion: ** 4:40** approximately
Peripherals used: Tablet Huion

Trabajo realizado en: Photoshop

Tiempo de realización: 4:40 aproximadamente
Periféricos usados: Tablet Huion.






The Step by Step Gif was made by me in AdobePhotoshop CC2014.

El Gif de Paso a Paso fue realizado por mi en AdobePhotoshop CC2014.