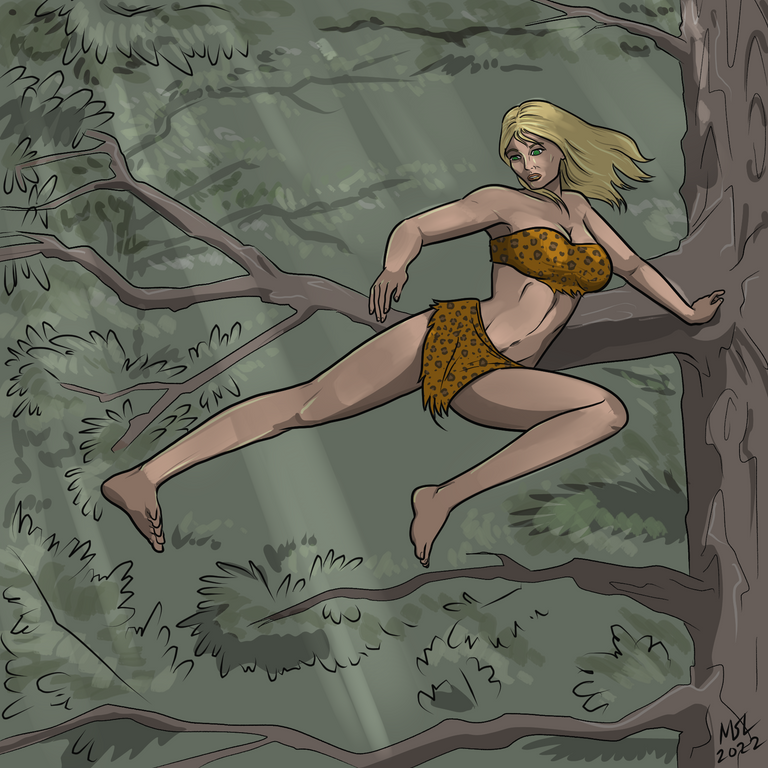 And here is Sheena, from The Real Superheroines of Hive Valley, doing some jungle parkour.
Drew the background this time, which was a pain. Tree trunk, a few branches, some leaves. Then just went with some various shades of green and an oil paint brush to slather in some sections.
Finally just made an opaque layer of gray, set the layer setting to "multiple" to add a gray shade over the entire painting. Then used a large "smooth" water color brush painting transparency to make the streaks of sunlight through the forest canopy.
Drawn in Clip Studio Paint Pro on a Surface Pro 4. Here is the time lapse video: