Have a nice day! Today I will show you my new painting :-) This time it will be a mountain landscape. Although I really like to draw water and especially the sea.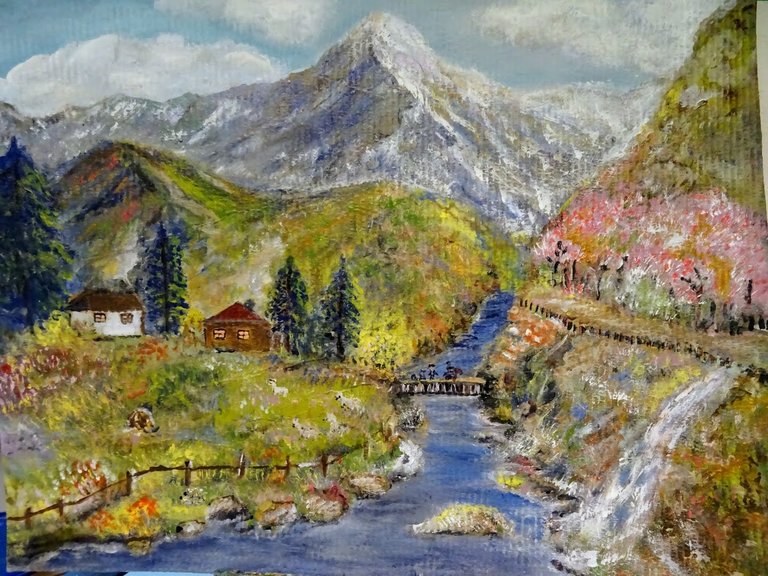 But mountains are much more difficult to draw, at least for me. There are so many subtleties. Then the light will fall in the wrong place, then the relief will be ugly and little picturesque...
And I began to paint my picture with a podmalevka. First of all, I depicted the highest mountain in the background.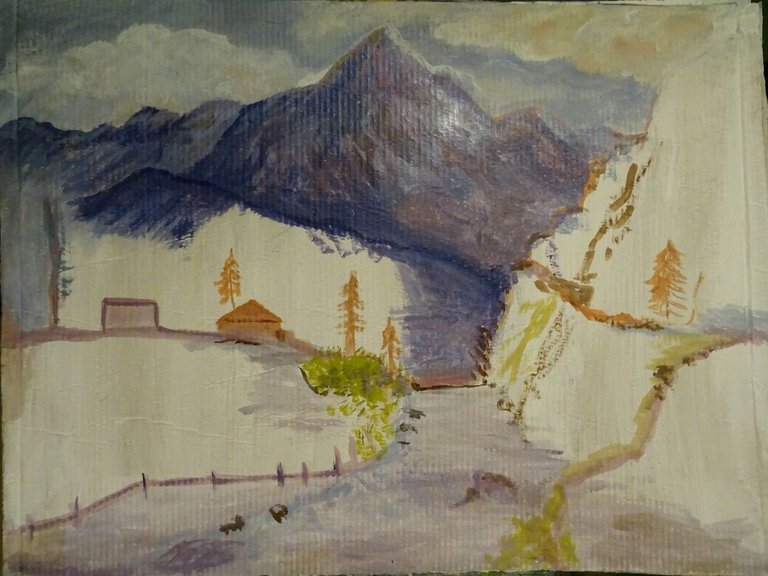 Then she began to think over the further landscape. I wanted to depict many things on it: sheep grazing in a meadow, and a bridge over a mountain river, and houses standing alone on a slope.
But a little bit of everything. Then I began to draw small details on my painting. I wanted to convey the mood and picturesqueness of the Caucasus Mountains. How do you think I managed it?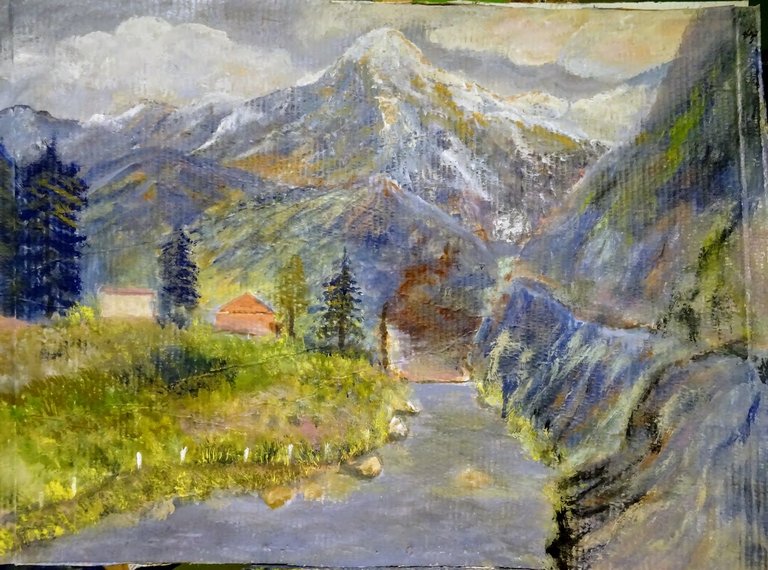 Then I decided to write a small waterfall on one of the mountains. In the mountains, sometimes you can often find such water flows. In general, I even liked the picture myself, but I still decided to experiment a little with photos.
That's what came out of it.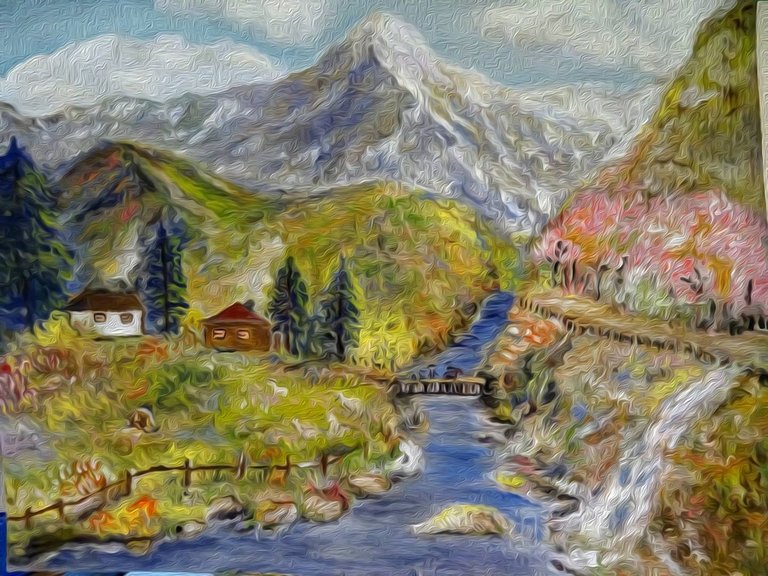 Or these would be better :-)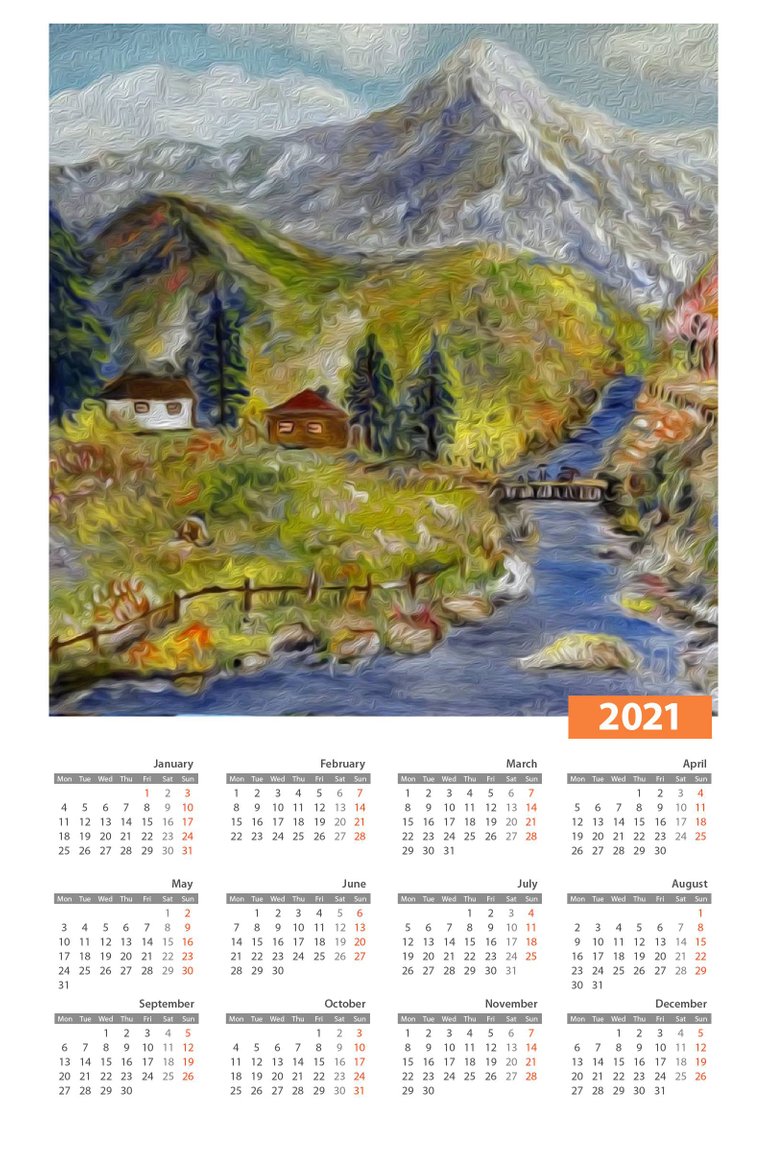 Then I wanted to make a gif image.
And a keepsake card.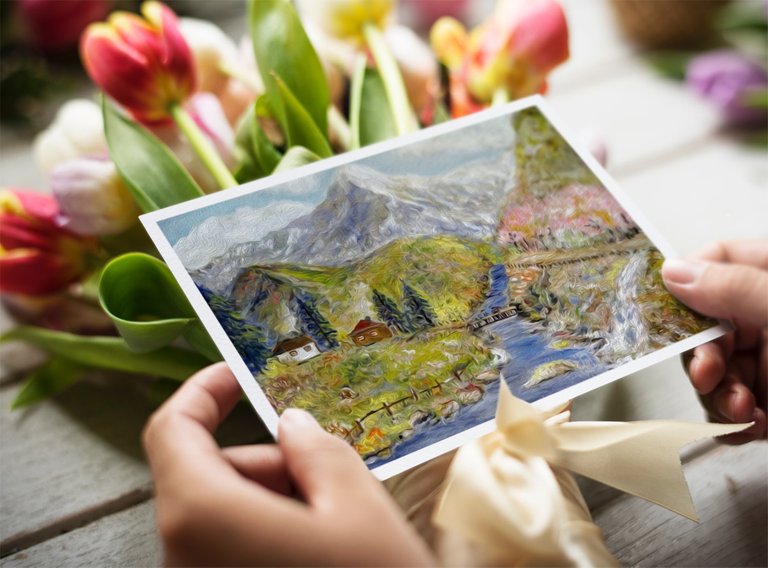 And a photo from an art gallery, suddenly someday my paintings will really occupy such a place?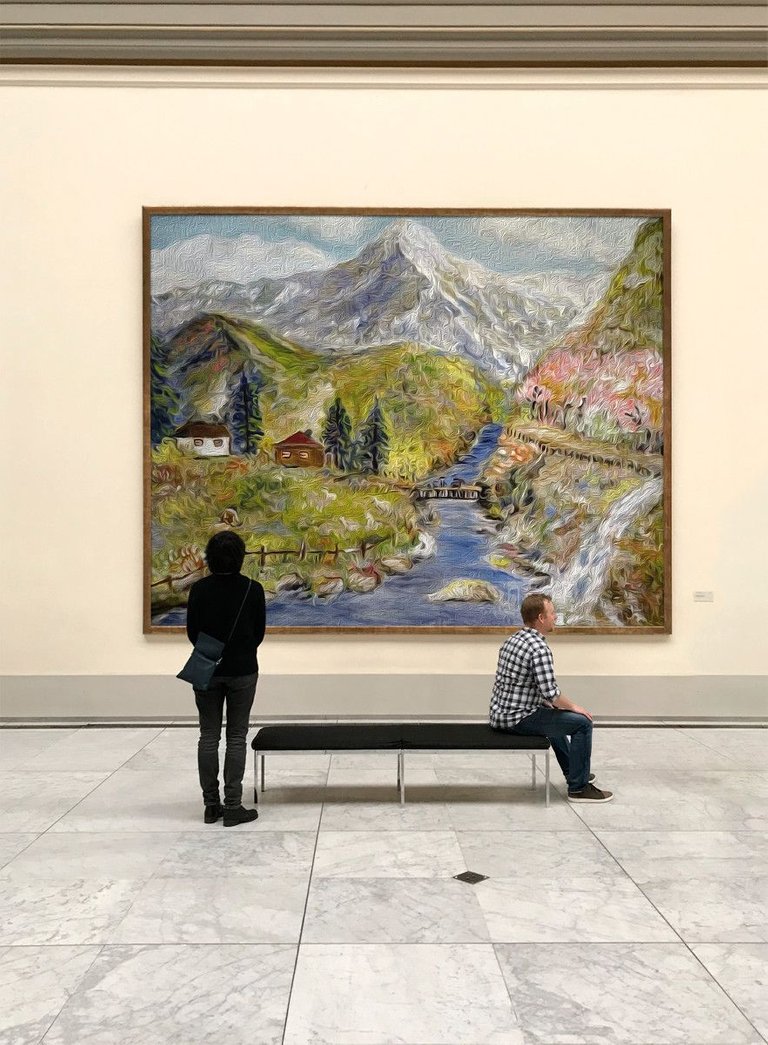 ---
If you like my drawings, then check them out here!
Thank you for supporting me in my work! Your advice helps me a lot!
I published many of my works in this portfolio on the website "Deviant Art", and in General, during the year of painting, I drew more than 100 paintings, of course some of them are just drawings, so to speak, a sample of the brush :-)
But there are also good paintings that have received approval even from professional masters of painting!
---
Thank you for Your attention and visit.
I appreciate Your feedback and comments.
I wish you luck and have a nice day!
Best wishes!