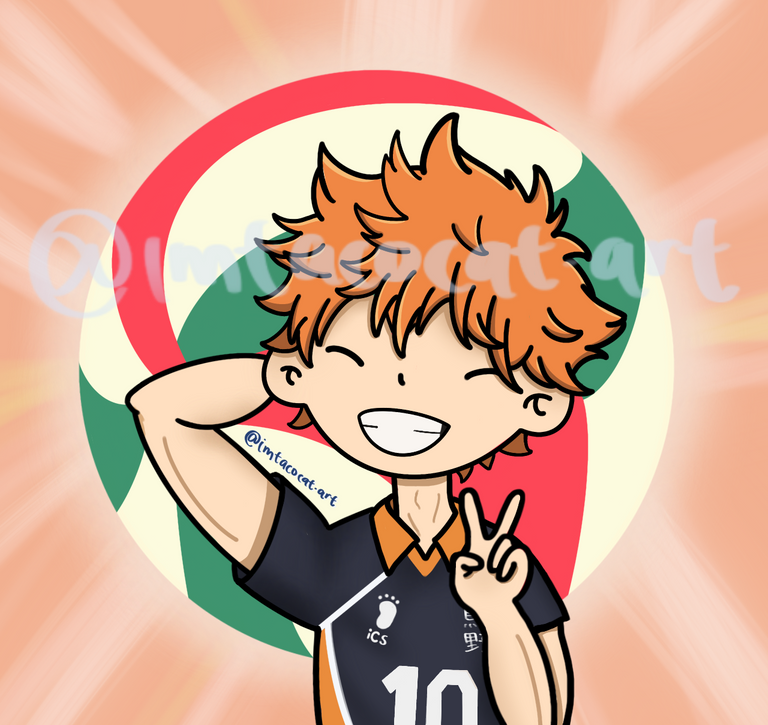 Hey Hive!
We're back again with another Art Attack! If you're new to the series, this is where I share my drawings and the process behind them. A behind-the-scenes look at my artwork, if you will. This is not to say that I'm very good at art, or that I'm a professional in any way. In fact this is the opposite, and serves as a reminder to how I first started, and lets me track my progress too!
If you missed the last couple of posts, I started a new series where I use this template to draw different characters based on suggestions from my viewers on Twitch!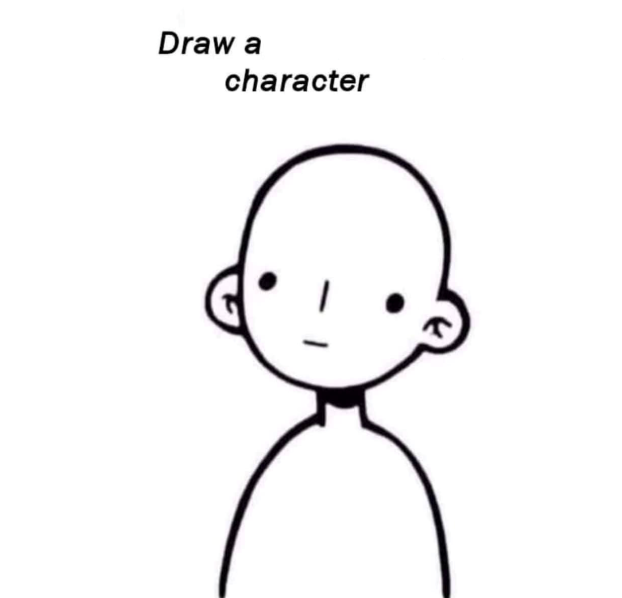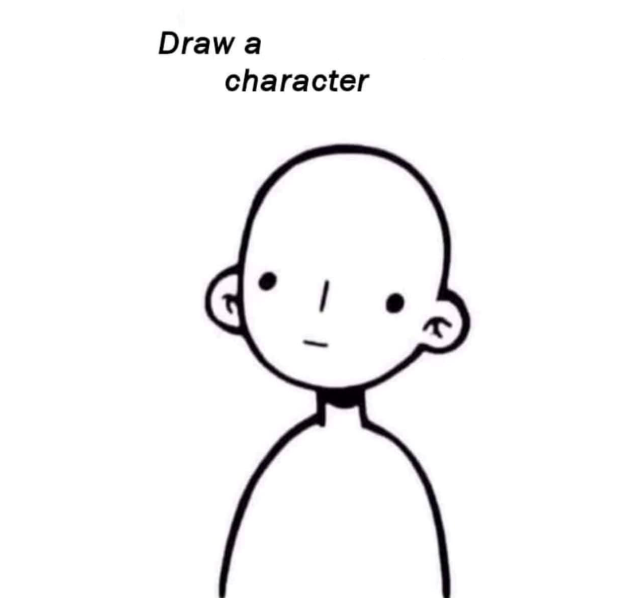 I found this template on Facebook one day, and had the idea to draw different characters for a potential NFT series in the future maybe? And instead of drawing characters I already know I thought asking chat would be cool since it would expose me to different characters too!
Anyway, this request was by one of the generous donators in my community who goes by xxaimanrifqi on Twitch! He wanted me to draw an anime character called Shoyo Hinata from the volleyball anime, Haikyu!! I've never seen the show before but I have heard about it and just know it's a sports anime. But I guess it must be pretty good since it went on for 6 years! I referenced some pics I found online and he sent me this one so I did a quick 5 minute sketch on stream and got this: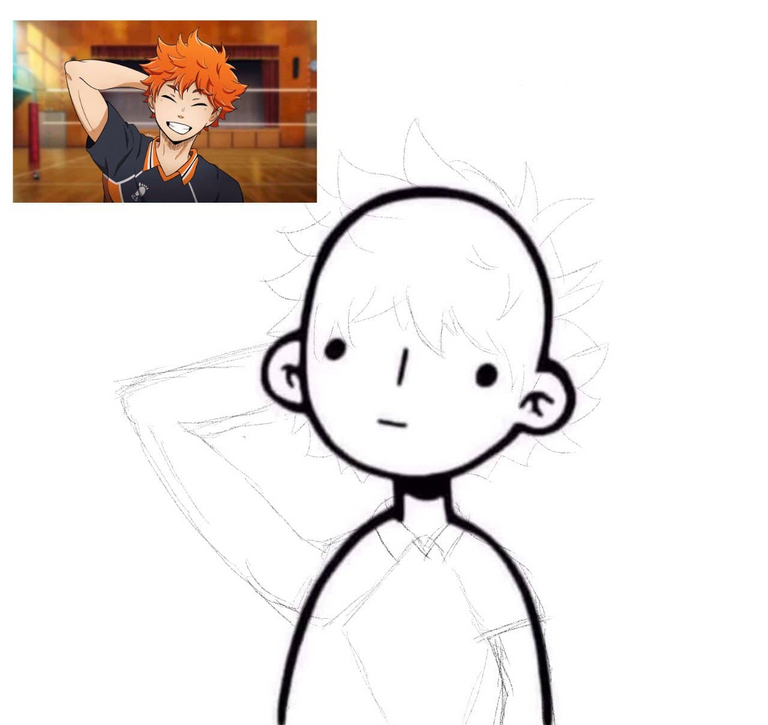 After that I went back and redid the sketch to change up the facial expression and pose a little bit so I could capture his personality better. I didn't want all of these template pieces to look too similar other than their clothes and thought it'd be better to capture their essence with their pose and face. Anyway, he seemed like a happy-go-lucky and cheerful dude so I went with a pose like this. Even though I had to draw hands I think it was worth it!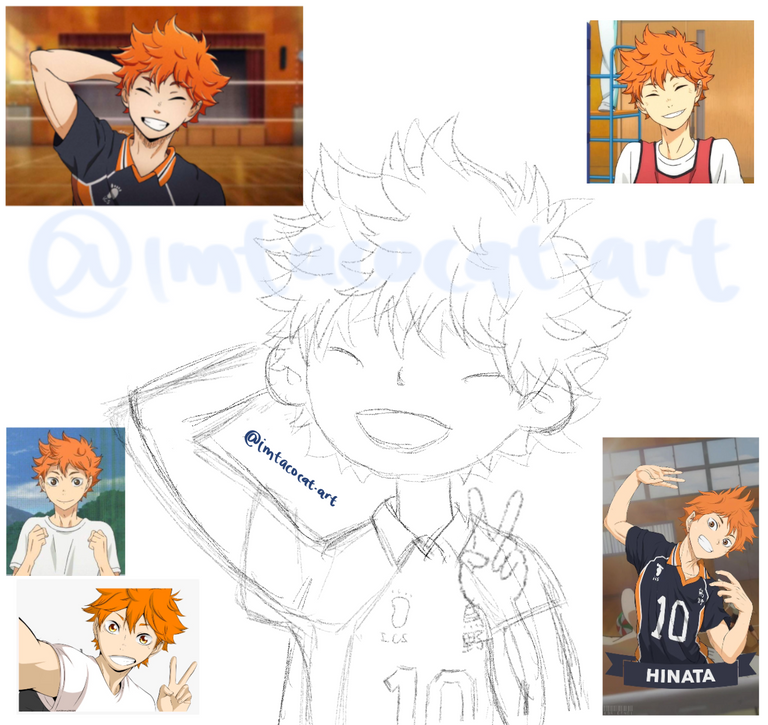 It seemed pretty good so I went ahead with the outline and tried my best to get his shirt to look as accurate as possible too. I just traced his hair and scaled it to the head shape to make it look accurate as well.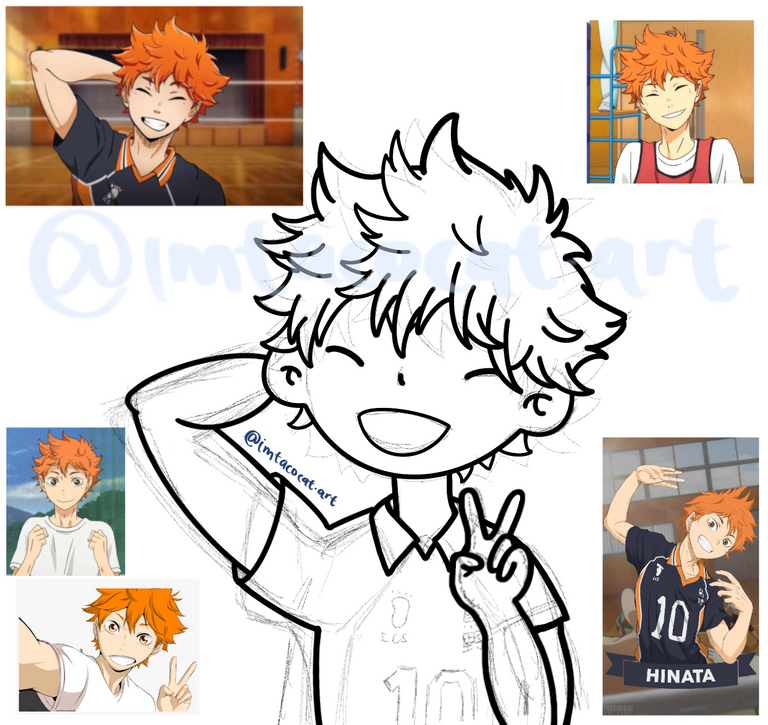 After that it was time to colour! I added some shadows to his shirt to give it more depth and dimension in place of actual creases since I thought it would look too much. Although now looking back I think if I had added the creases on the sleeve it would've looked better.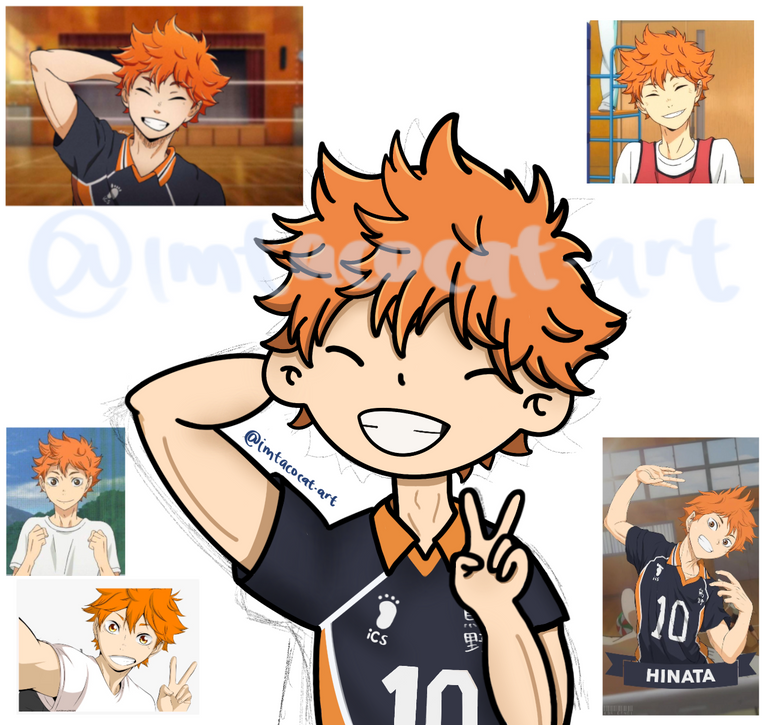 For the background, I had to settle for something simple since I didn't know enough about the show to do something relevant. So I just drew the volleyball from the show and did some anime visual effects with a pastel colour behind it to make it stand out more.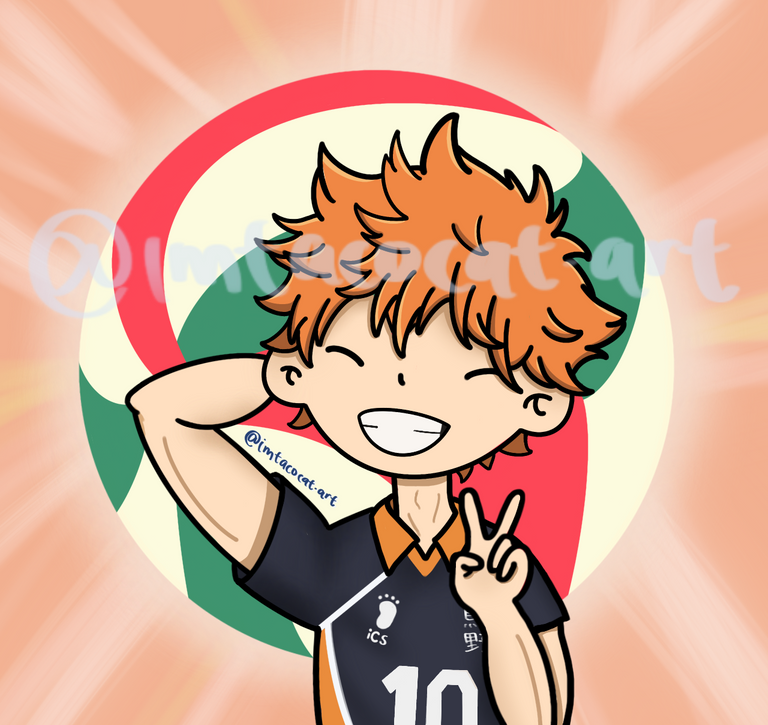 Overall this piece looks kinda simple but I think it came out really well, and I managed to capture Shoyo Hinata's personality and face quite accurately I think! Aiman loved it so that's all that matters!
Here's the timelapse:
Hope you're enjoying this series so far and thanks so much for reading!

To find out more about me, check out my intro post here!
---
Check out my previous post in this series!
Art Attack #139: Caitlyn the Snappy Sniper from League! 😍