You know that I am textile engineer and a teacher of related subject. I teach students about the coloration of fabric like dying, printing etc..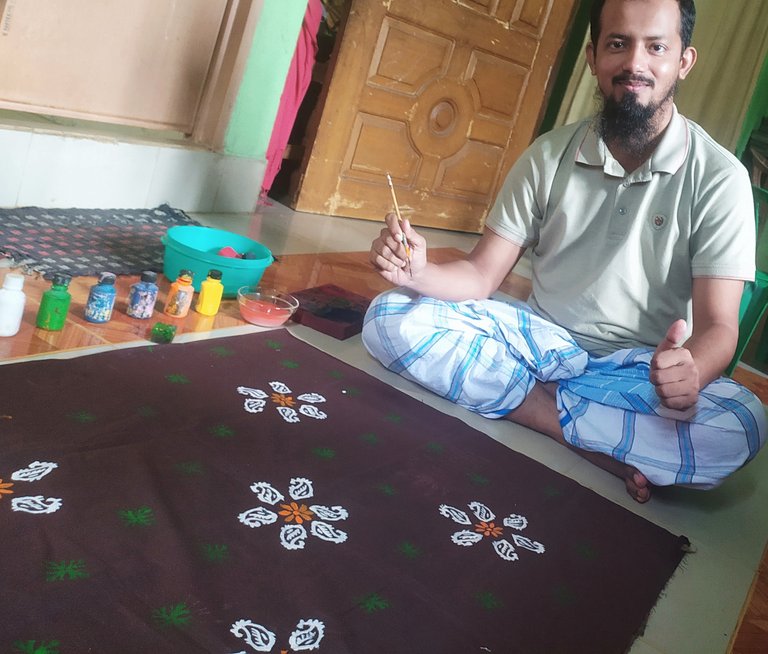 Today I tried to do some art on cloth for my upcoming baby. It's a handpaint printing bedsheet. Though I have tried different printing methods earlier, but this is my first effort about hand printing. I will share with you the process how I did that.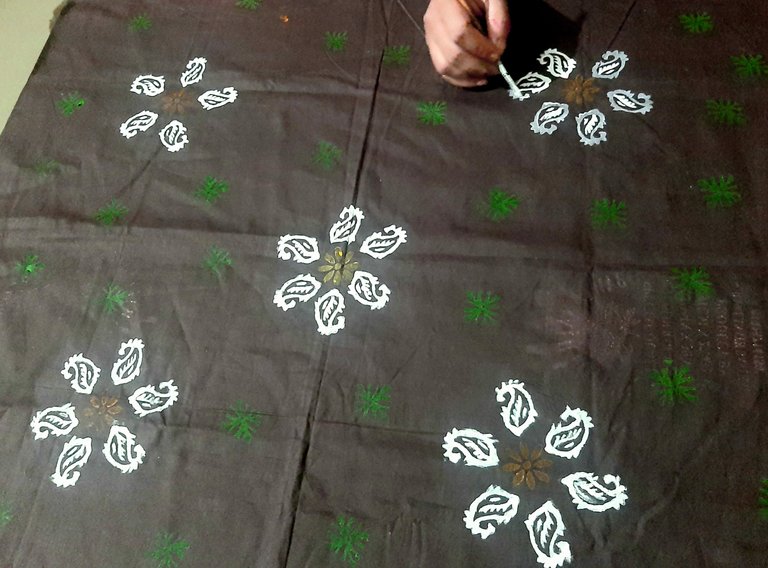 ---
At first you have to take proper color and mixe it with auxiliaries. You may don't know that what is auxiliary?
There are a lot of chemicals that have to be used with colors for brightness, fastness and other purposes. You must have to use suitable binder and fixer that will fix the color on the fabric.
After mixing the binder and fixer at the proper ratio, you have to spread it on a blanket for block printing.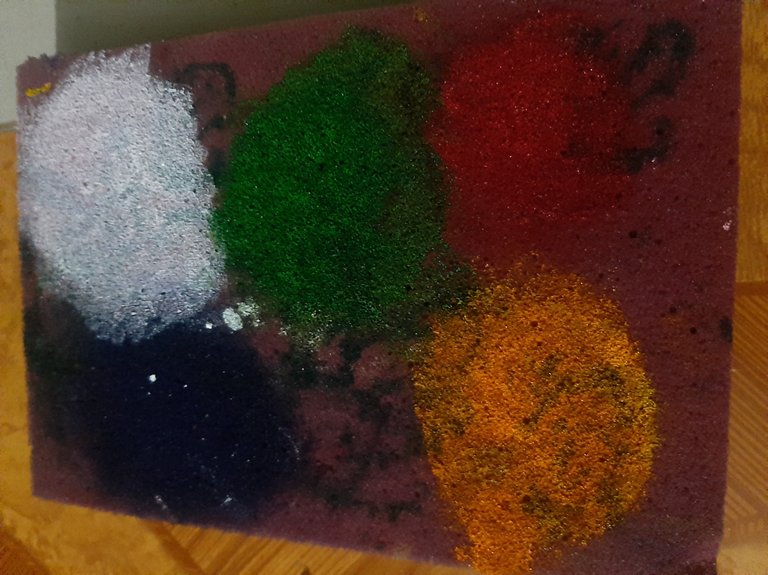 blanket for block paste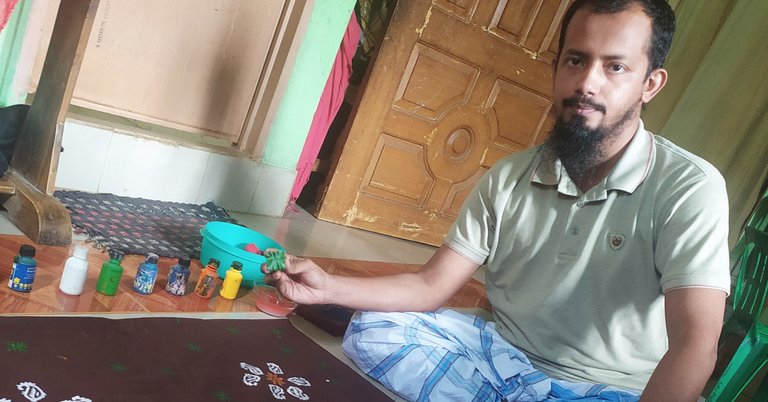 block used on printing
Then press that block at the engraved design portion onnthe blanket and get the portion of the block smeared with colors.
Then you have to press it on the fabric very much carefully to transfer the colour from block to fabric.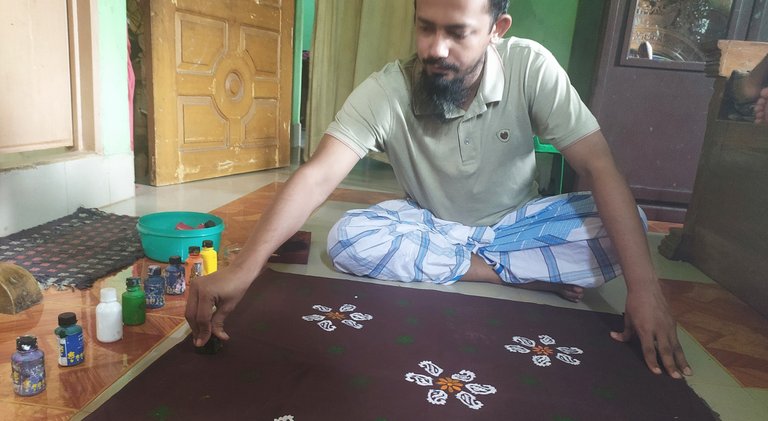 pressing block on fabric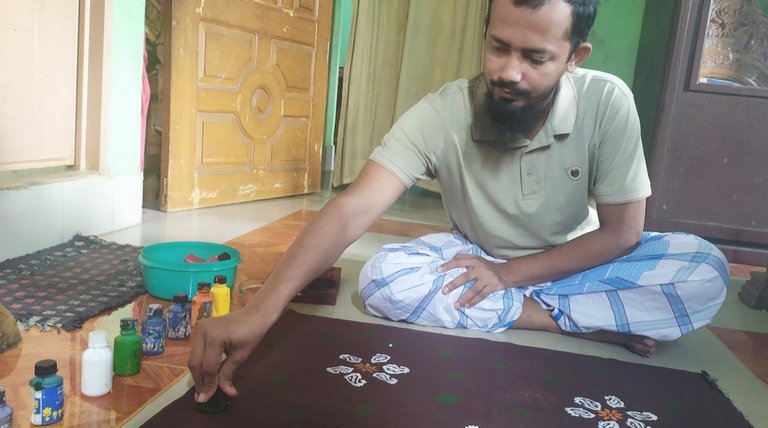 I used block print for making the background of the cloth, that's why the color of fabric was deep and I used deep color on the block Printing.
Then I used light color for hand printing. For hand printing, the color is taken on a jar and a painting brush is used to art the patterns on the fabric according to your design.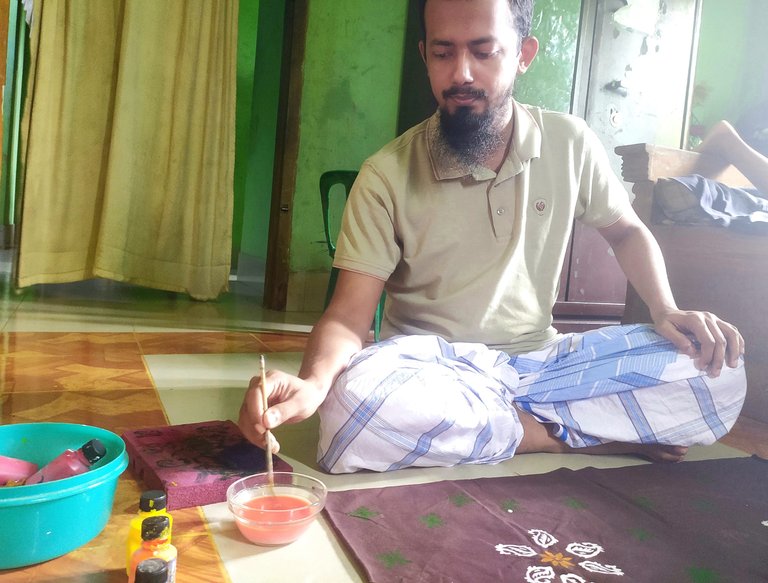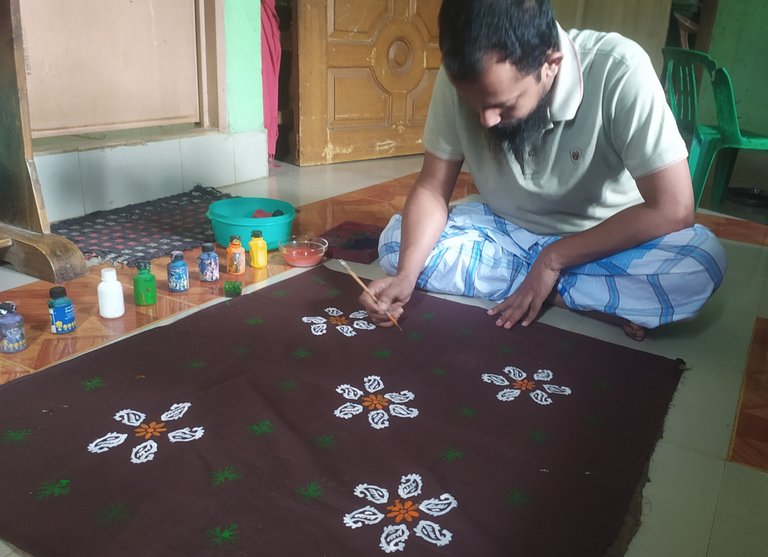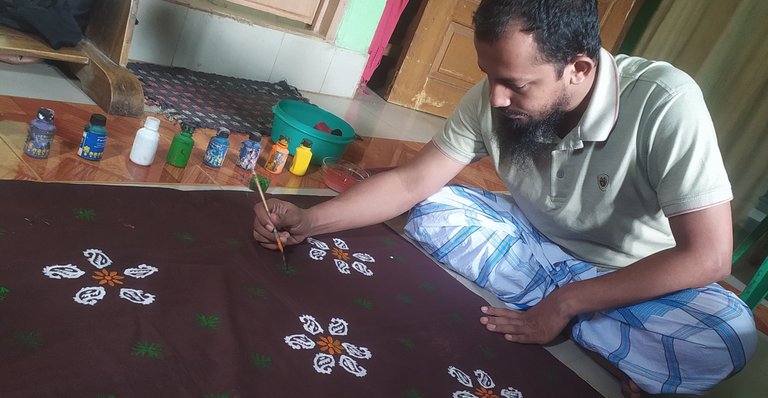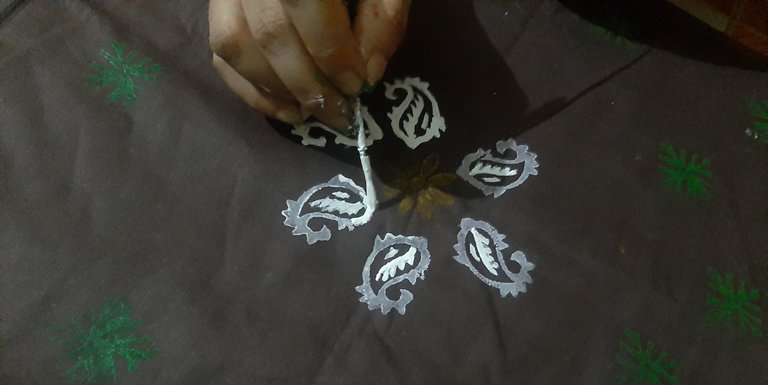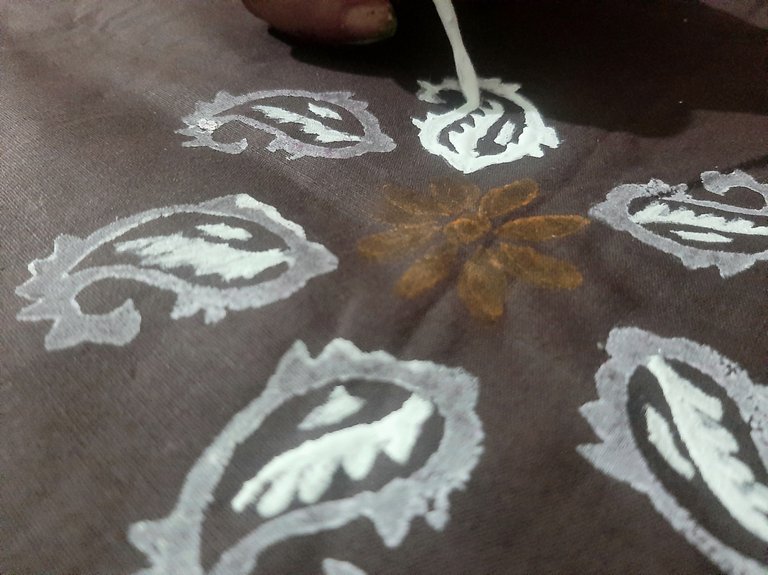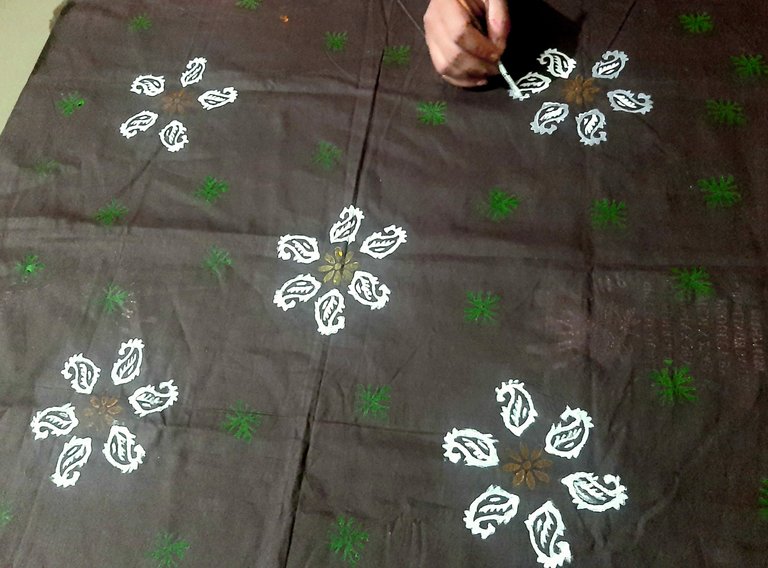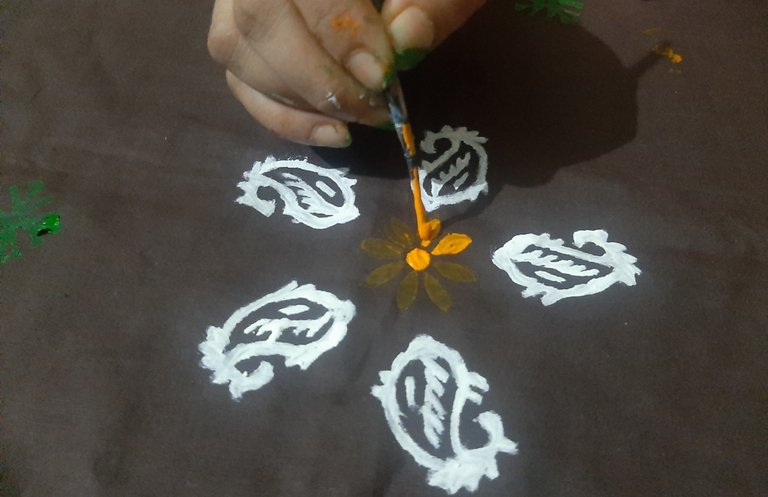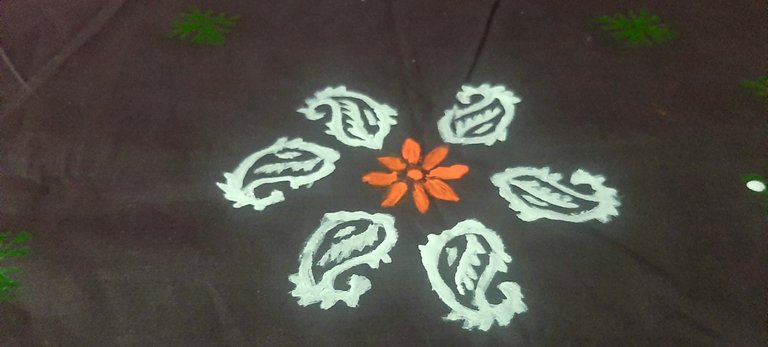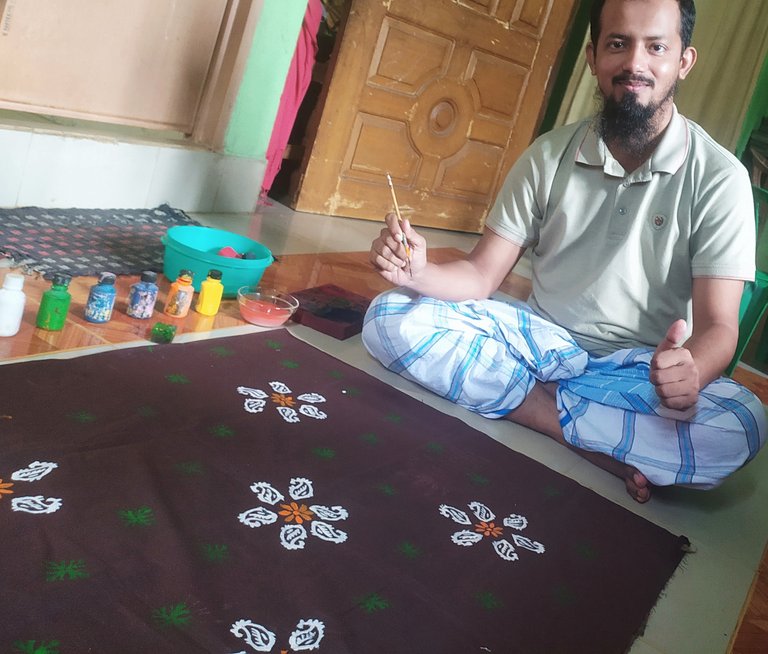 Then the fabric is dried by air circulation. I took the cloth under the fan. When the color become hard and dried, I put it at the sunlight. It helps to fix the color on the fabric.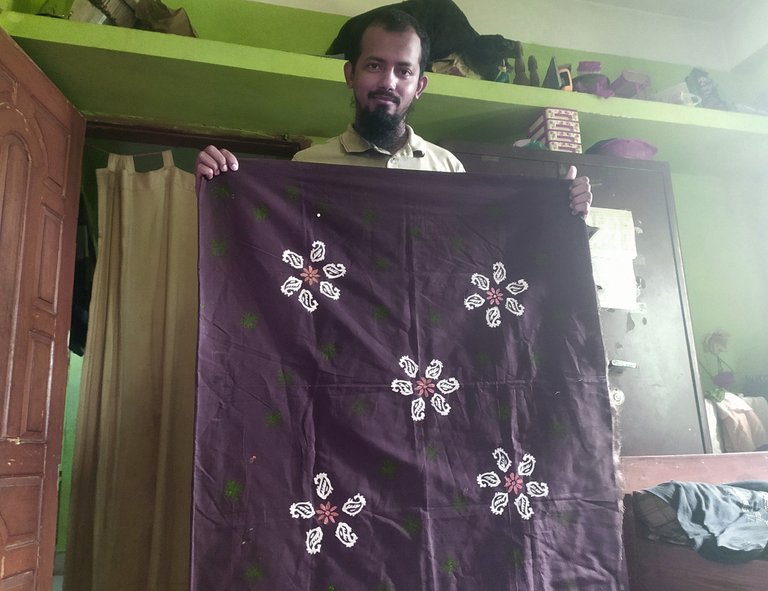 And finally I got a simple but smart art drawn small baby bed sheet.

---
---
---
About Me:

I am Tariqul Islam
Like Blog, Vlog, Writing, Photography & Art
Hive: @tariqul.bibm
3speak: tariqul.bibm
I am an Engineer by Graduation,
Teacher by occupation
& Writer by passion.
        I believe, Life is beautiful!