Don't think of him as gone away
his journey's just begun,
life holds so many facets
this earth is only one.
Just think of him as resting
from the sorrows and the tears
in a place of warmth and comfort
where there are no days and years.
Think how he must be wishing
that we could know today
how nothing but our sadness
can really pass away.
And think of him as living
in the hearts of those he touched…
for nothing loved is ever lost
and he was loved so much.
Chadwick Aaron Boseman was a selfless being who was dedicated to giving the world his best even during times of tribulations. He shared with us his gifts and talents. He stayed positive and energetic for the world while creating his best pieces.
"Black Panther", "Da 5 Blood", "21 Bridges", "42", "Thurgood Marshall","Avengers Endgame" were all hits back to back and some were produced while he battled with colon cancer.
I'm short of words at I make this post but I also know deep in my heart that he found peace and he lives on.
I made this scribble drawing of him as a tribute to the star who now lives on in our minds and our hearts.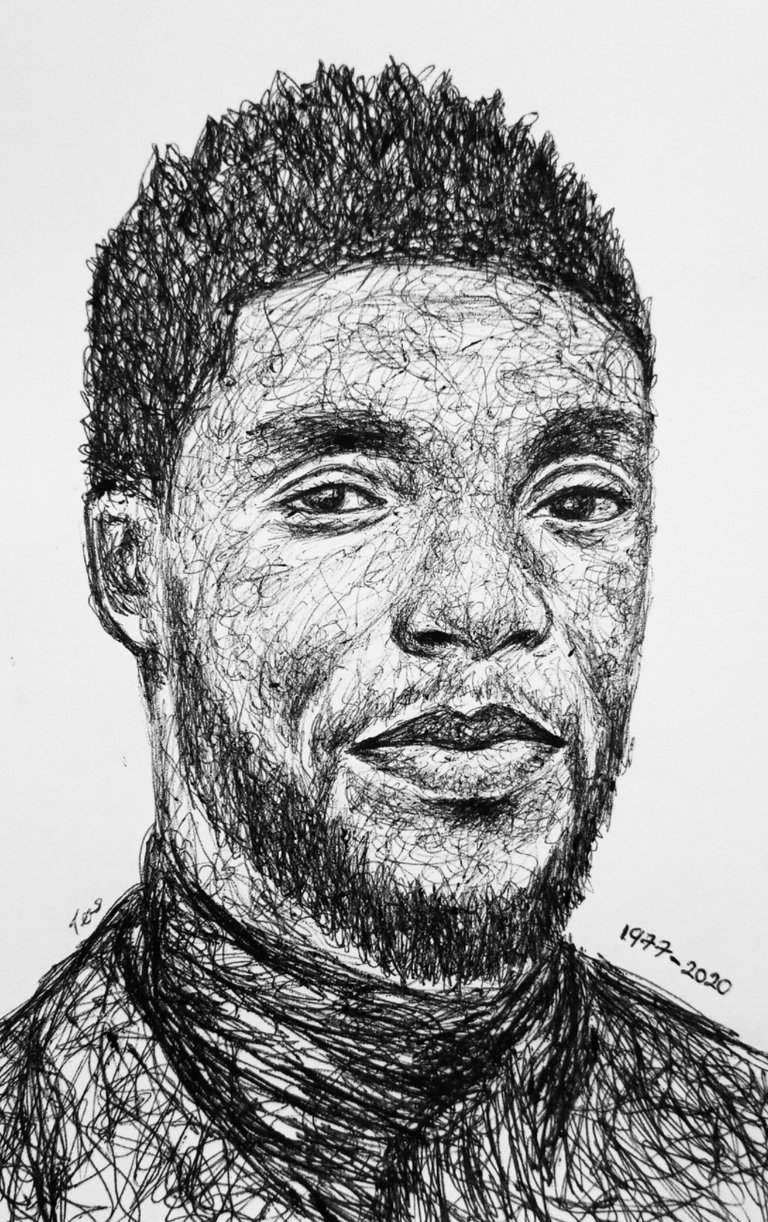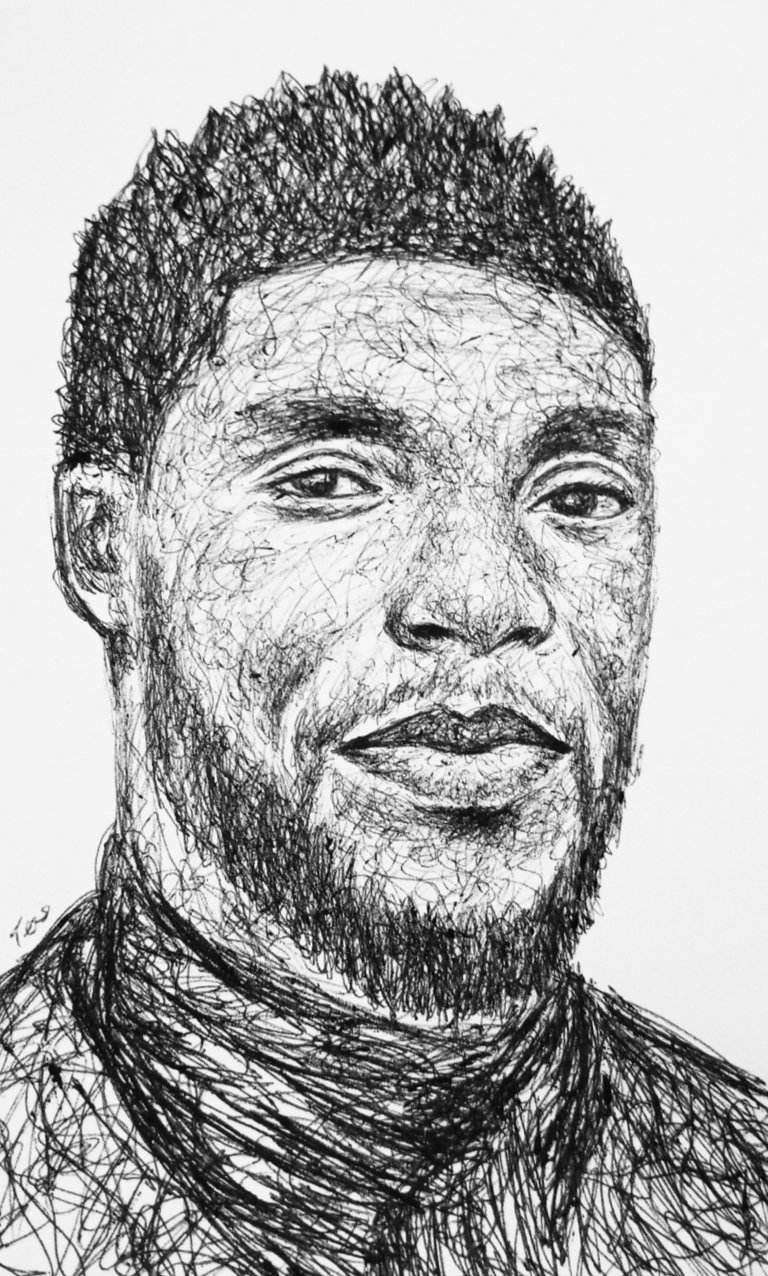 THE MAKING OF THE DRAWING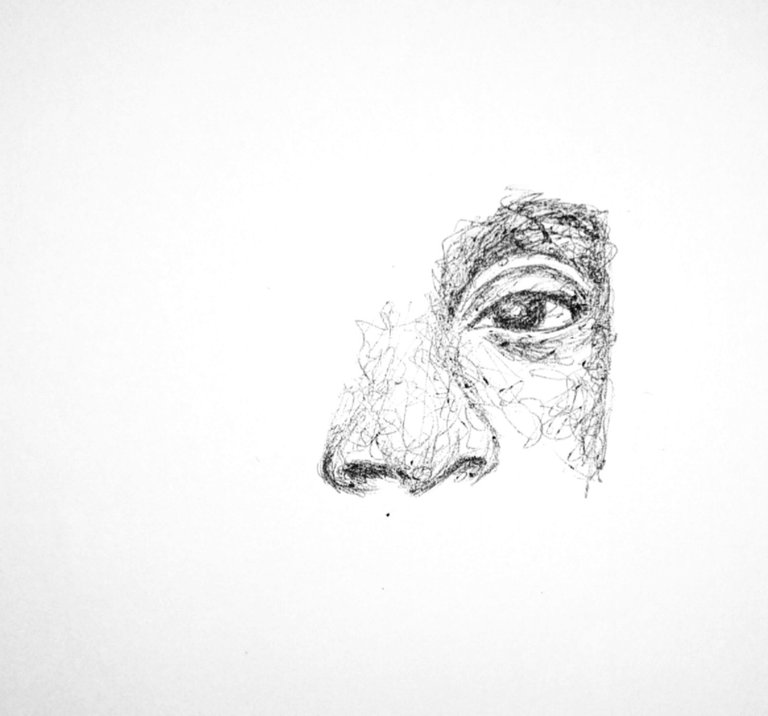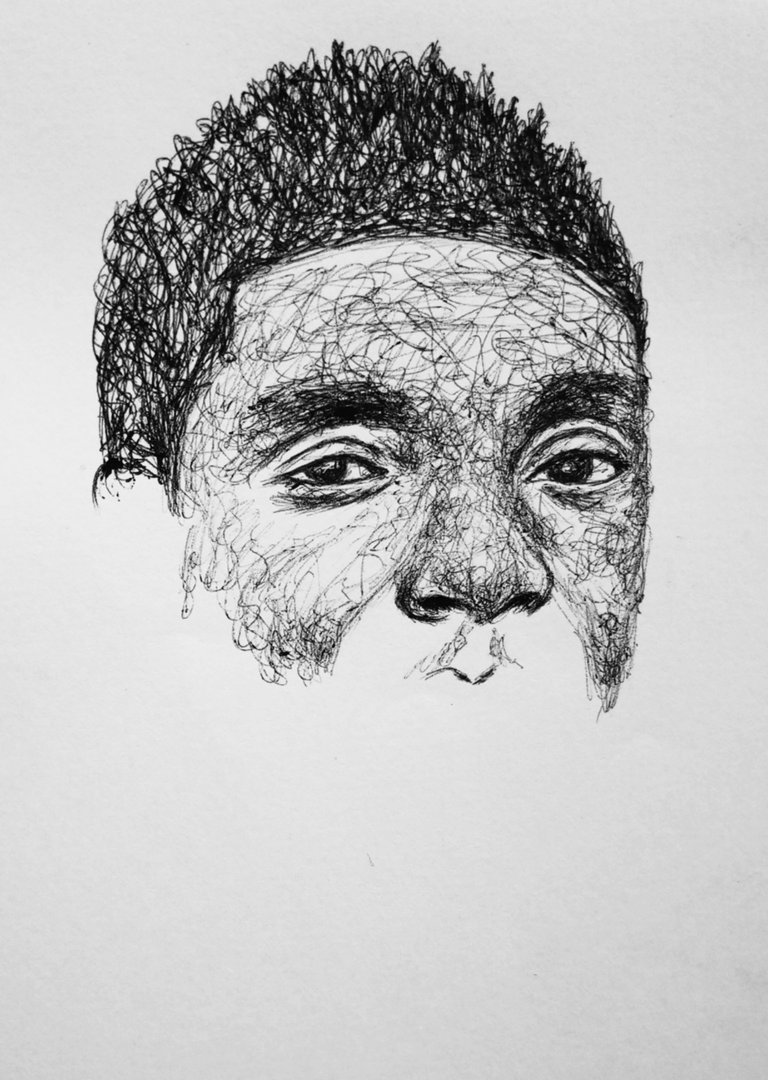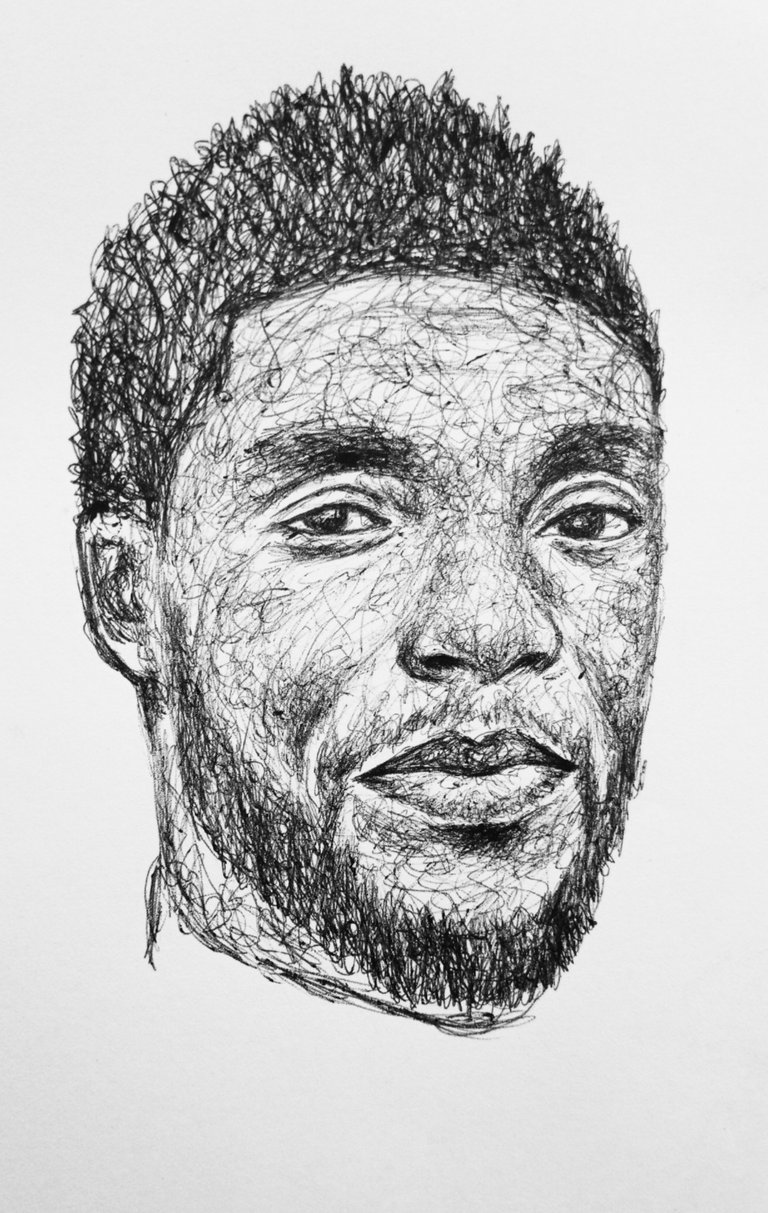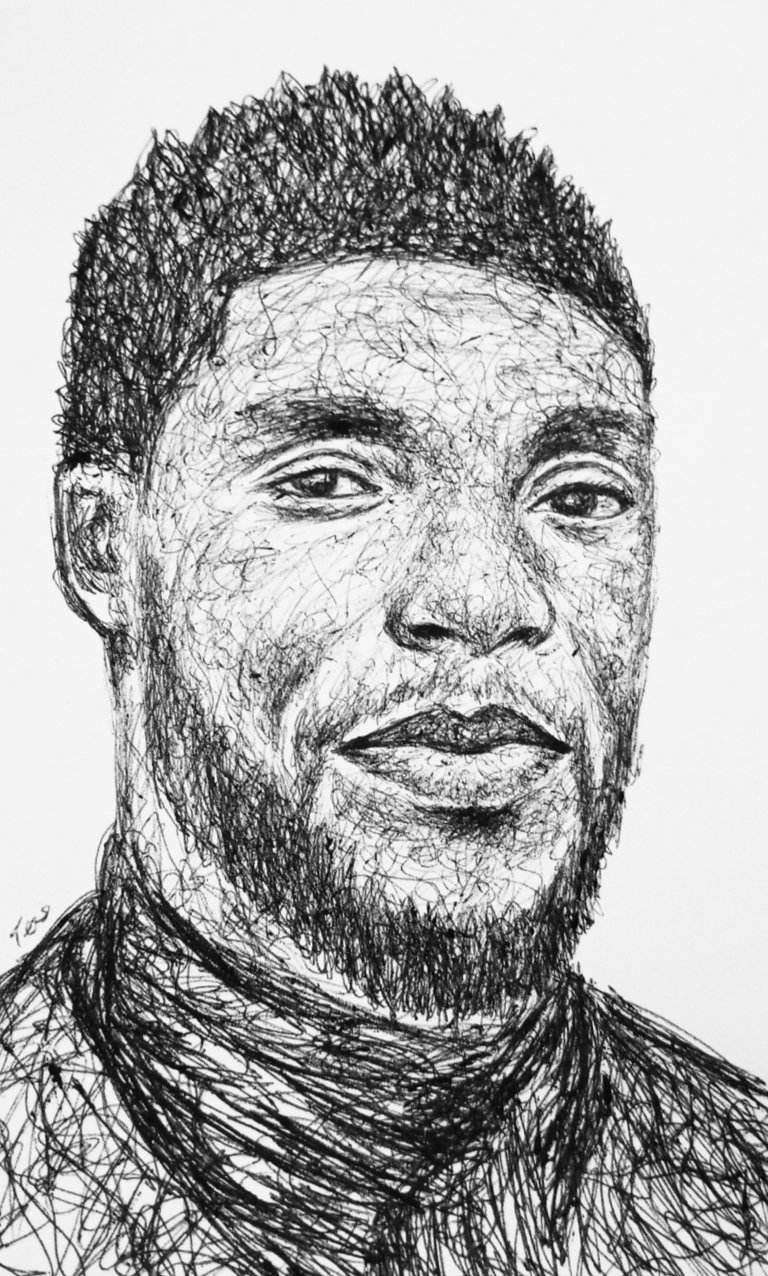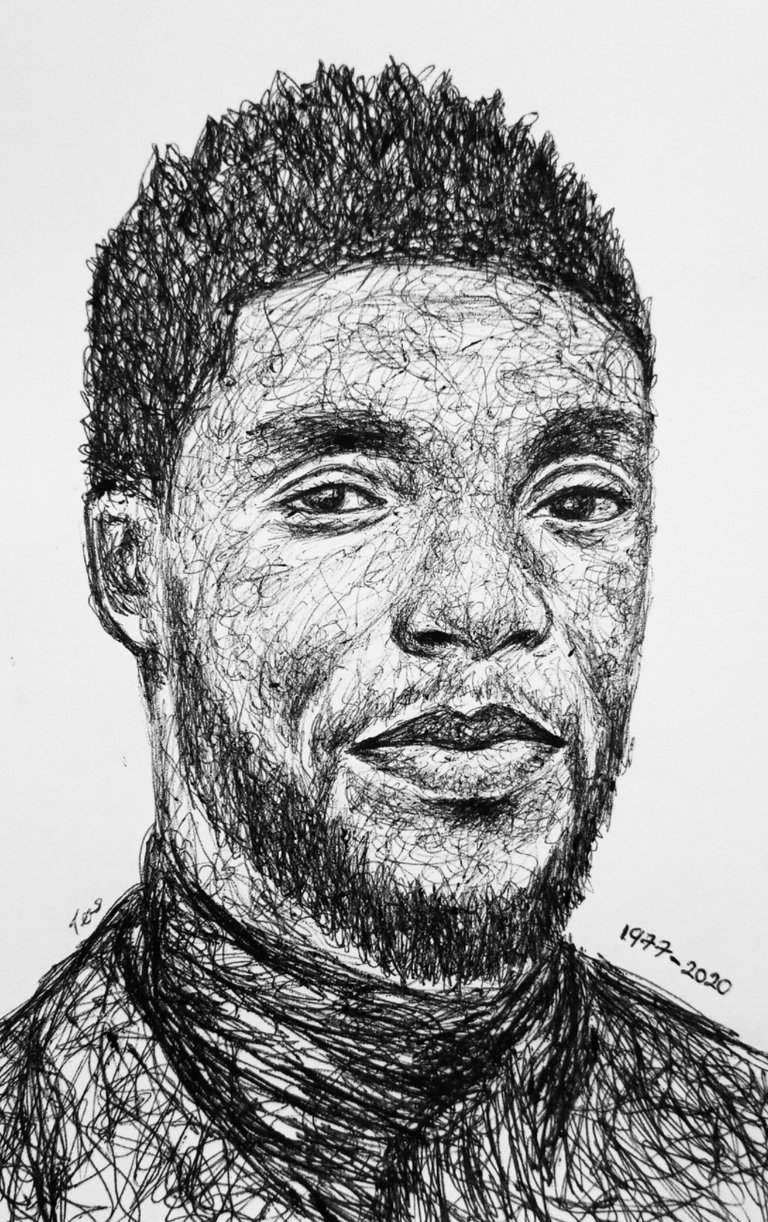 Rest In Peace Chadwick!!!♥️♥️♥️
I made this drawing using a detailed reference photograph of him I found here
Poem By Ellen Brenneman
ABOUT ME
I'm an aspiring visual artist, photographer and blogger who loves to create artworks out of randomness. I love the creativity behind my style and the freedom to create drawings out of imperfections.

Credits to @thepeakstudio for the fancy dividers.
Thanks for stopping by my post. Enjoy the rest of day♥️