Greeting fellow Hive dwellers.
This time I'm here to share a piece I created for @elamental
Fantasy realism is not my field, but after reading through the theme, I decided to give it a go.
I struggle with backgrounds, but I enjoyed creating the spirit-creature itself.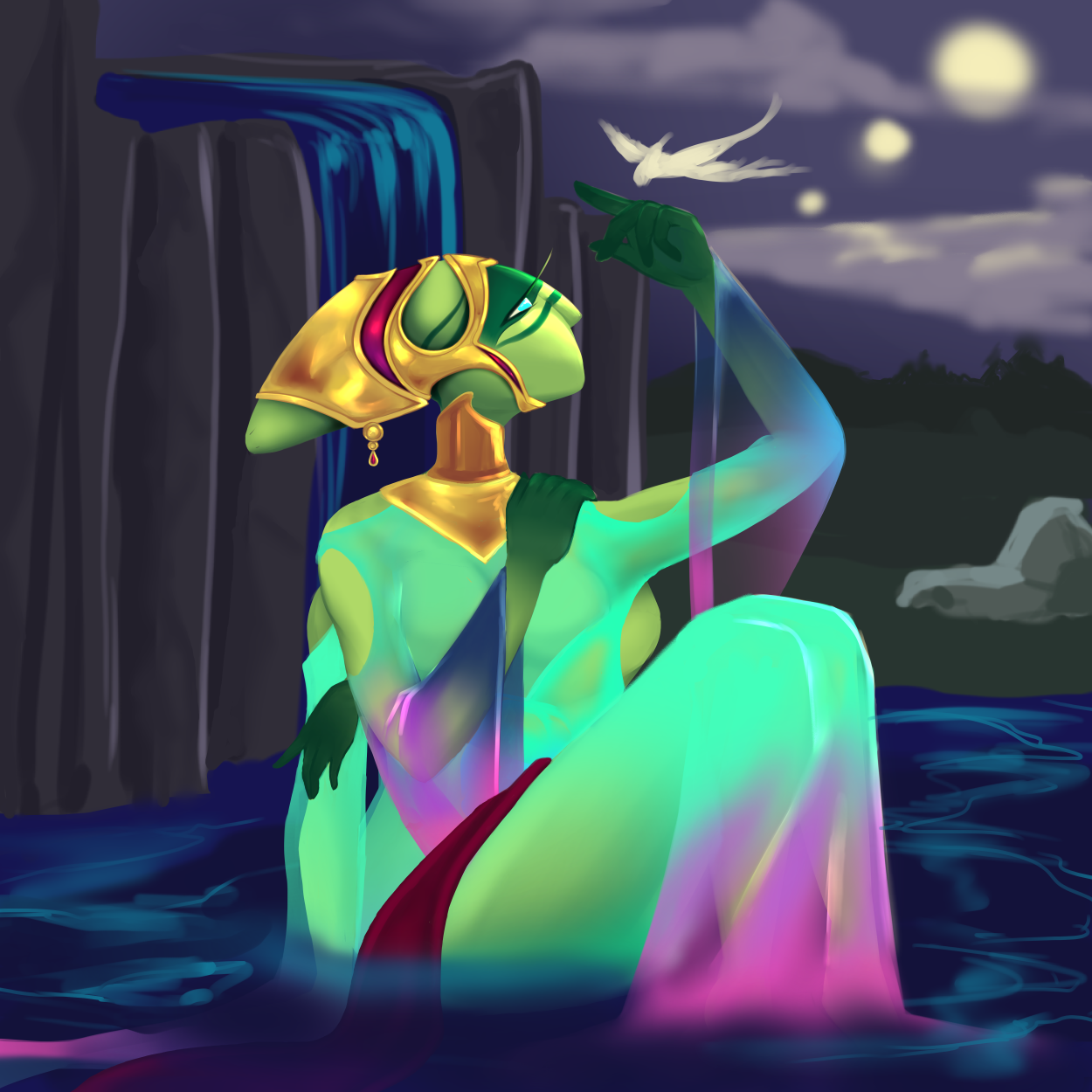 I went through a bunch of color schemes, going back and forth between day and night, but in the end decided that night colors frame the spirit better.