Greetings Hive dwellers! (´ω`★)
Today I am sharing another piece of fanart I've created - this time for MuriNFT. I've spent nearly a week on this one - creating backgrounds is still my weakness, but overall, I am very happy with how it turned out.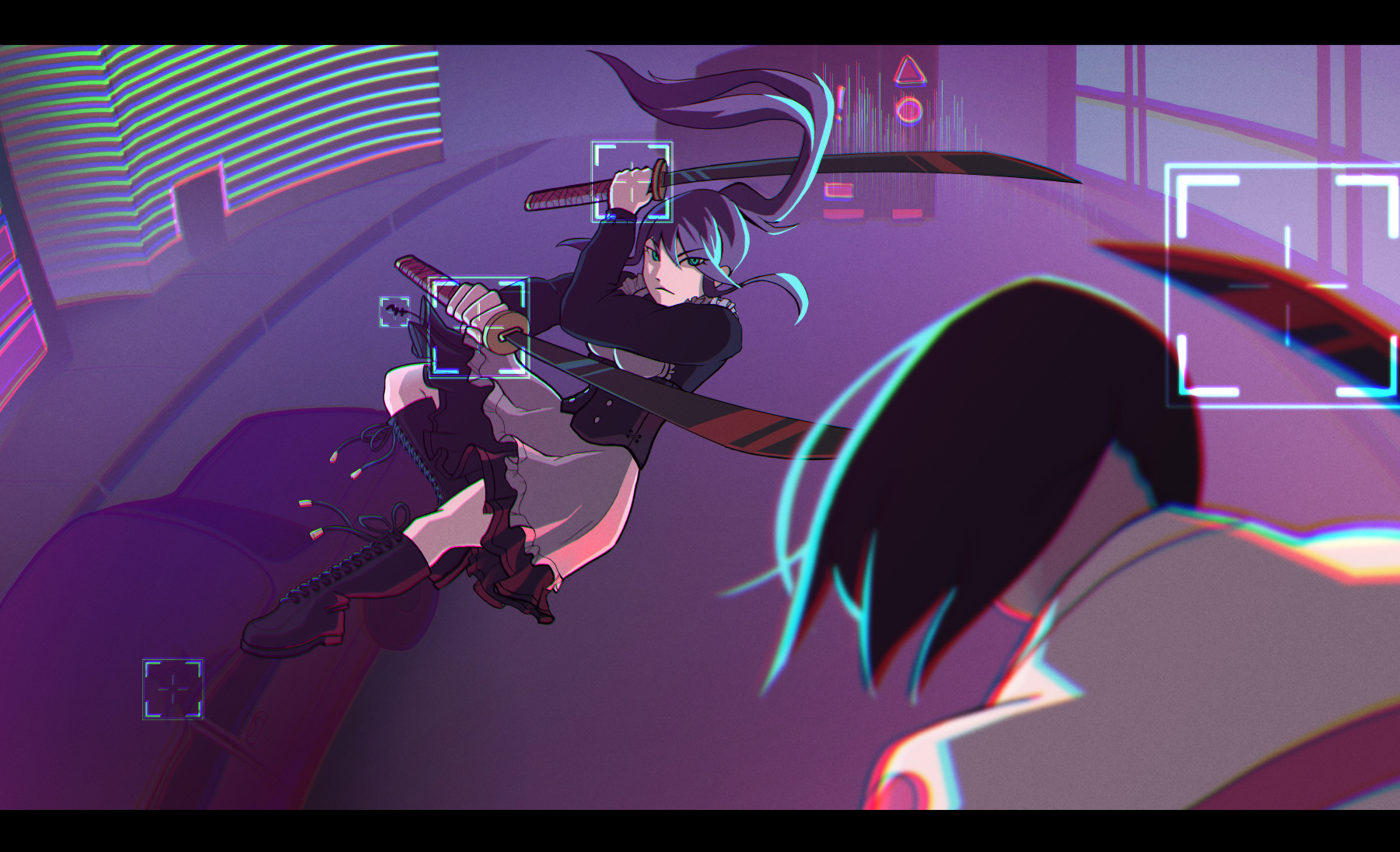 I would like to ask you a favor - if you like this particular art piece, please upvote it on Twitter too. (´ω`)
I learned about MuriNFT a week ago, and instantly fell in love with their aesthetic. I do have a soft spot for anime themed NFT projects, it's something that I would love to work on myself someday.

Now, a little bit about the creative progress!
I knew that I want to do an action scene, however, that's not something I draw often, so I looked for references, and found this absolutely gorgeous piece of art: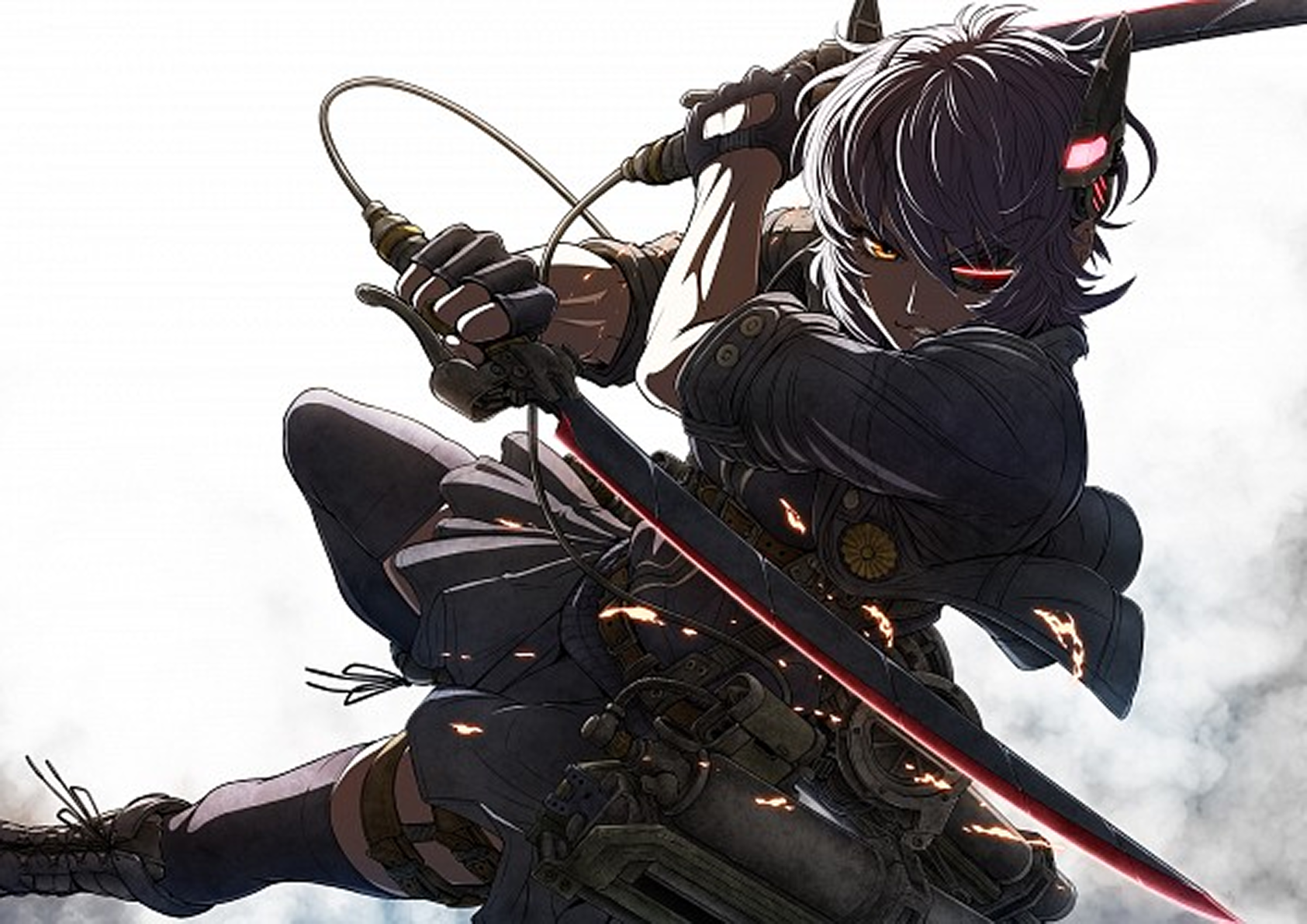 (You can check the original here)
I can only wish that someday I'll draw like that.
Studying other artists work is a great way to learn though! And so, I started sketching the general pose while referencing the image above.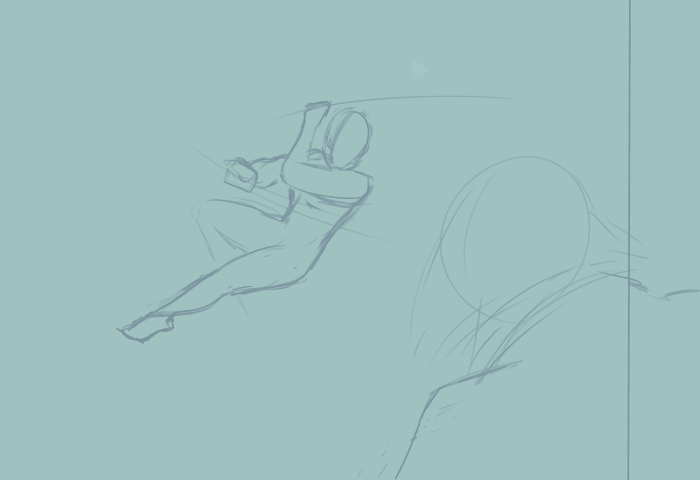 Once I was happy with the general poses, I started adding in more details, creating the whole scene.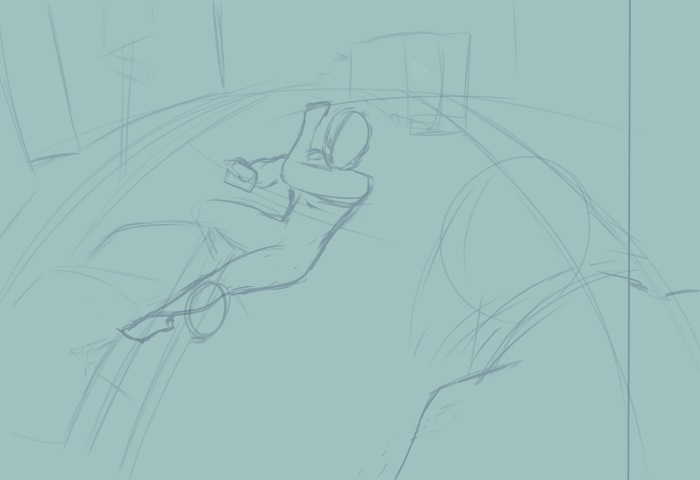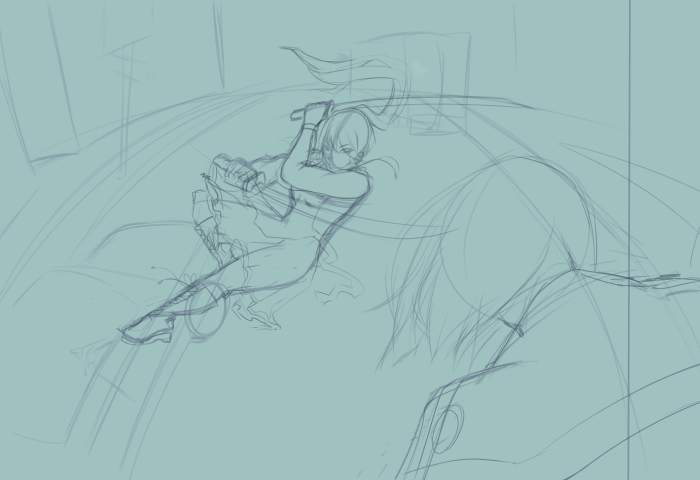 Lineart and coloring!
I was trying to stay somewhat close stylistically to Muri pieces: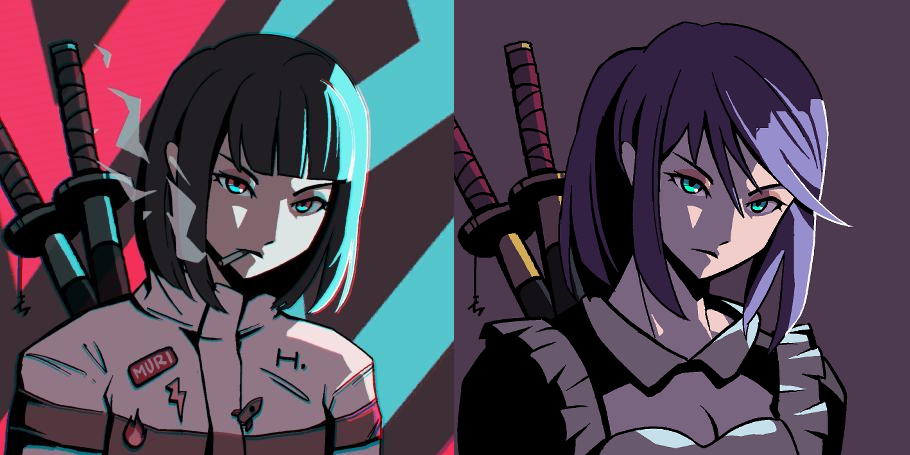 Thick black lines, and black shadows. Looking back, I regret not adding in more black for the shading, that way my piece would have felt more Muri-like. I might will revisit it and update it with more black color shading.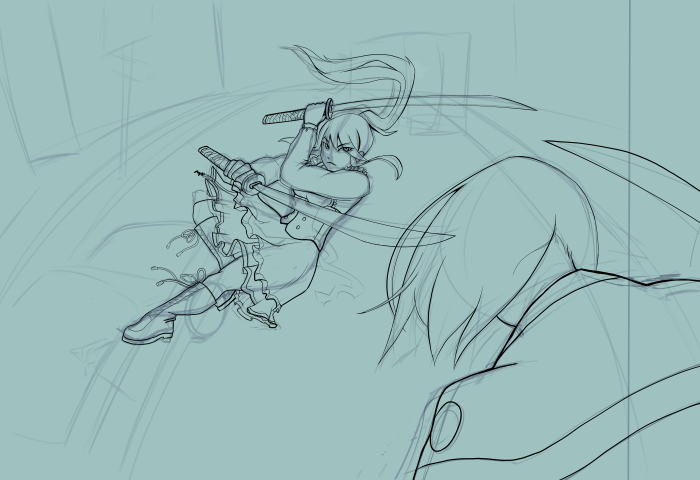 I love playing around with highlights. I always feel like they bring my pieces to life.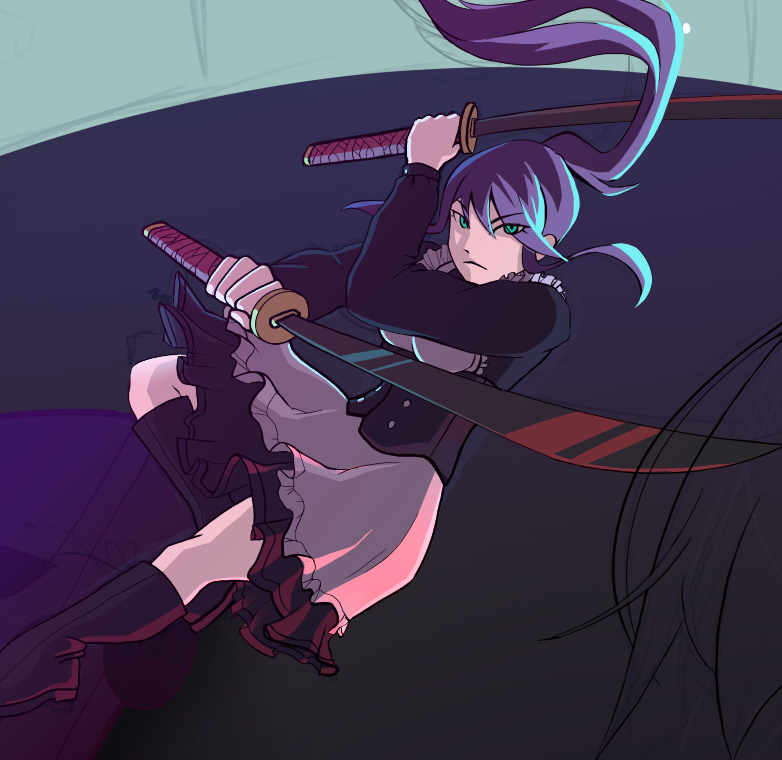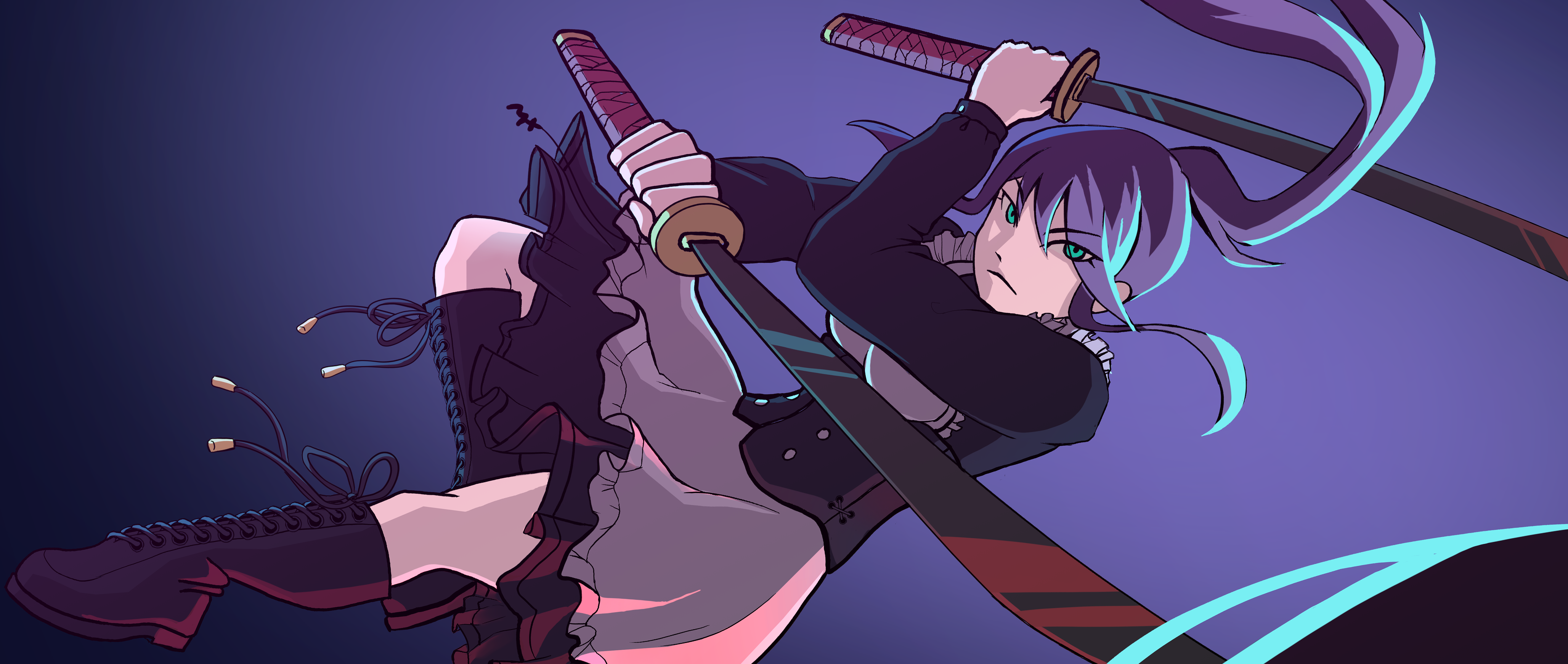 Once finished with the coloring and background, I exported everything into photoshop, where I started playing around with color channels, giving a little bit of glitchy feeling to lights. The different is very subtle, but I really like it for the final render.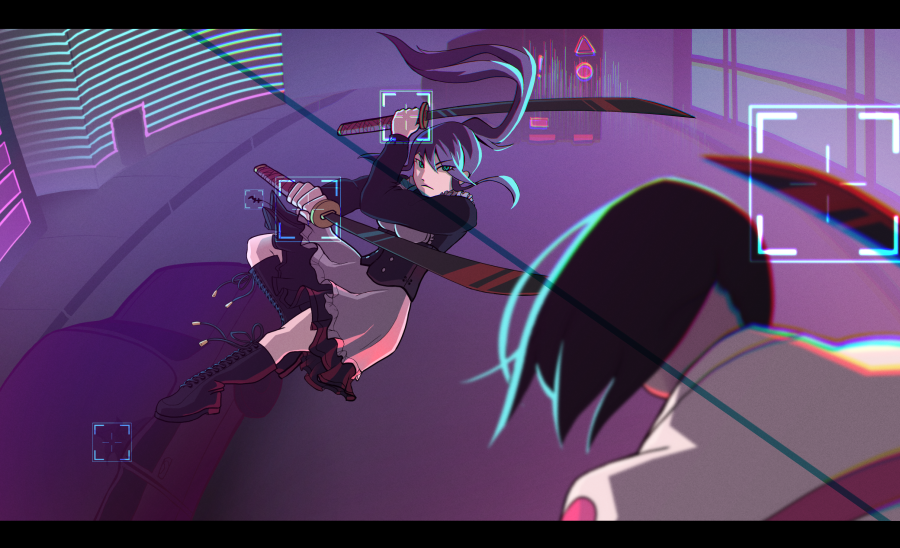 If you like my art, please check out my latest OC art piece too!