"We're out here on the wrong side of a dying world trying to piece together the story of what's happened from torn fragments that we can only snatch at as they flutter past us in the wind."
― C.A. Fletcher, A Boy and His Dog at the End of the World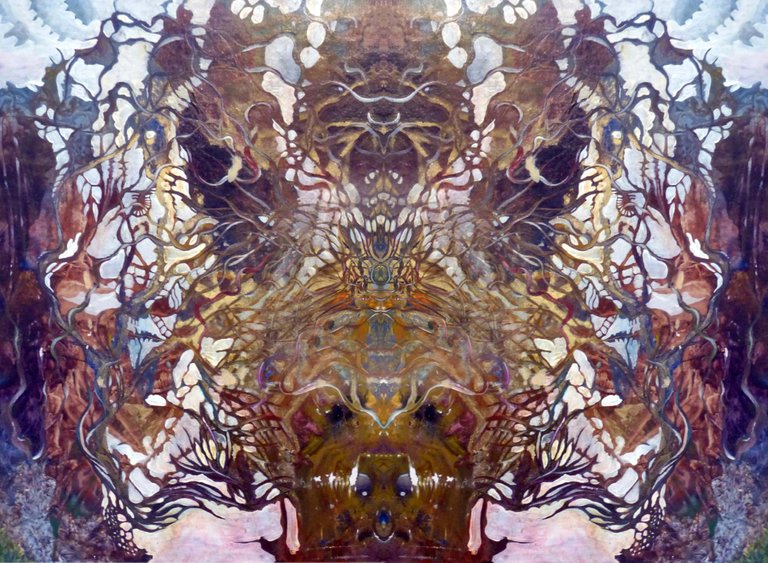 DIGITAL MIRROR - REFLECTION ON A DYSTOPIAN WORLD - Nominal size 84x51cm
this is a digital adaption from a crop of an old acrylic on cardboard piece from 1981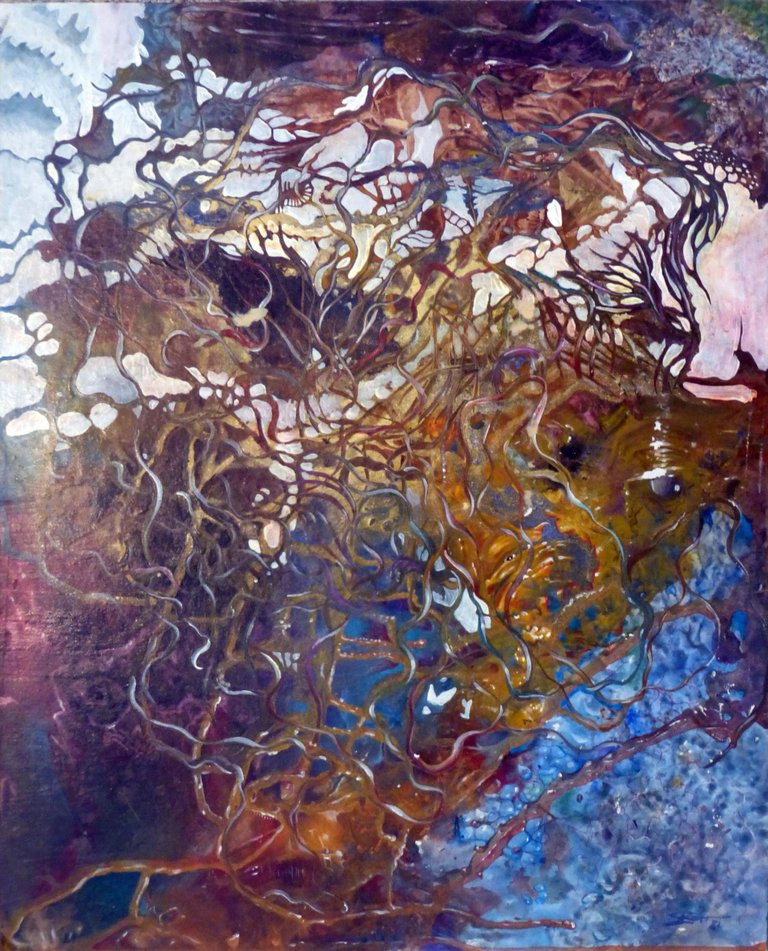 The process of this had some elements of decalcomania in it, but was mostly just some abstract meandering with leftover colors on my palette. If there was any rhyme or reason to this, I would gladly tell you. To put the word "Dystopian" into the title of the digital piece just came to me now. It sat around "Untitled" for the longest time. In fact, I just rediscovered its existence the other day when I scrolled around in my
Flickr Album of Digital Art
. It is nowhere else, I believe, because looking for it in my computer files I could not find it for the longest time. It was not in my art files (this I corrected now, after I found it in my photo files).
Another version, spherized and cloned on a white background: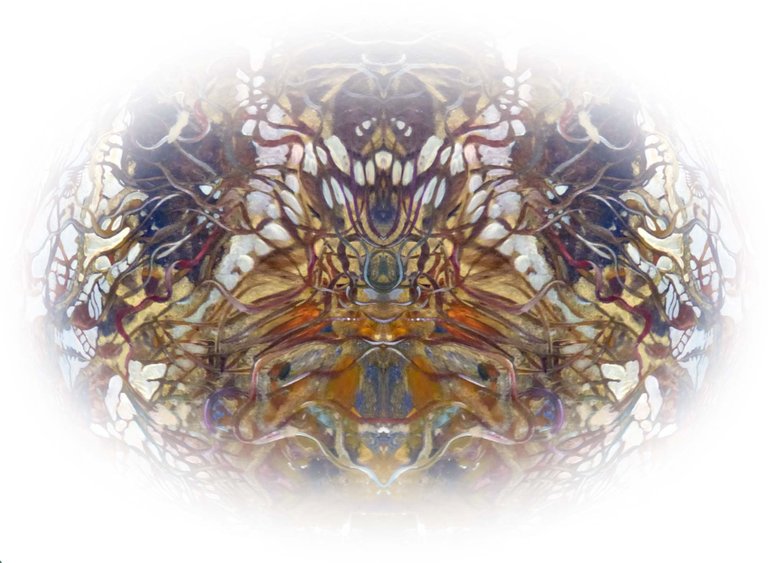 I can't remember the purpose, but in retrospect, it would be good for a t-shirt design
---
Visit my website
▼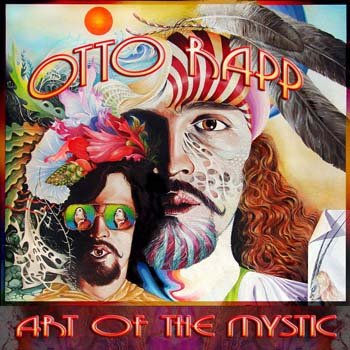 PRINTS OF MY ARTWORK AVAILABLE HERE: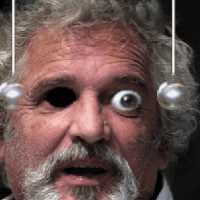 If you find this useful, please repost!
MY INTRODUCTION - ABOUT MY WORK